The undisputed 'King of the Virtual Pitch' is back with its latest release. But is it worth your money this year?
The biggest condemnation from FIFA fans with the FIFA franchise over the last decade is that it feels as if year after year the game hasn't been changed. It is as if the EA developers changed the cover and number on the cover and said there is your new game, now pay £60.
With fans being tired of this trend and threatening not to buy the game this year, the pressure was on EA Sports to deliver a version of FIFA that was recognizably better than the last four games in the franchise.
🎮 Gameplay Trailer 👇

See how we're elevating the experience in #FIFA22 pic.twitter.com/jshn1dzFgd

— EA SPORTS FIFA (@EASPORTSFIFA) July 29, 2021
Thanks to the power of Next-Gen consoles, FIFA 22 has built a new foundation with Hypermotion allowing EA Sports to produce their most realistic football simulation to date. "Groundbreaking new HyperMotion gameplay technology elevates every match across every mode in FIFA 22 only on Playstation 5, Xbox Series X|S, and Google Stadia".
With that said, it's time to discuss the good and the bad of EA's newest football game with emphasis solely on gameplay and Career Mode.
Let's start with the Positives shall we?
New Animations make the game feel and play more realistically
The animations on the pitch not only look good but they also feel smooth and the strides of the players as they run, physical and aerial battle; lob passes and goalkeeper dives are better than ever before.
When you add in the outstanding stadium renders and superb lighting, FIFA 22 looks like watching an actual football match. You can see the impact of Hypermotion Technology with almost every move.
It looks Beautiful
Player Models and Atmosphere in FIFA 22 are without rival. The players look photo-realistic and they emote in a way that adds even more life.
Whether it's English Premier League action, a German Bundesliga match or a pre-season tournament, all the games and stadiums immerse you into the experience even more.
In-depth Match Statistics
The new beautiful and deeper match analysis allows you to not only better understand your own game but also analyse your opponent's performance too. Countless hours have so far being spent here. You gain a great appreciation for the attention to detail in this area.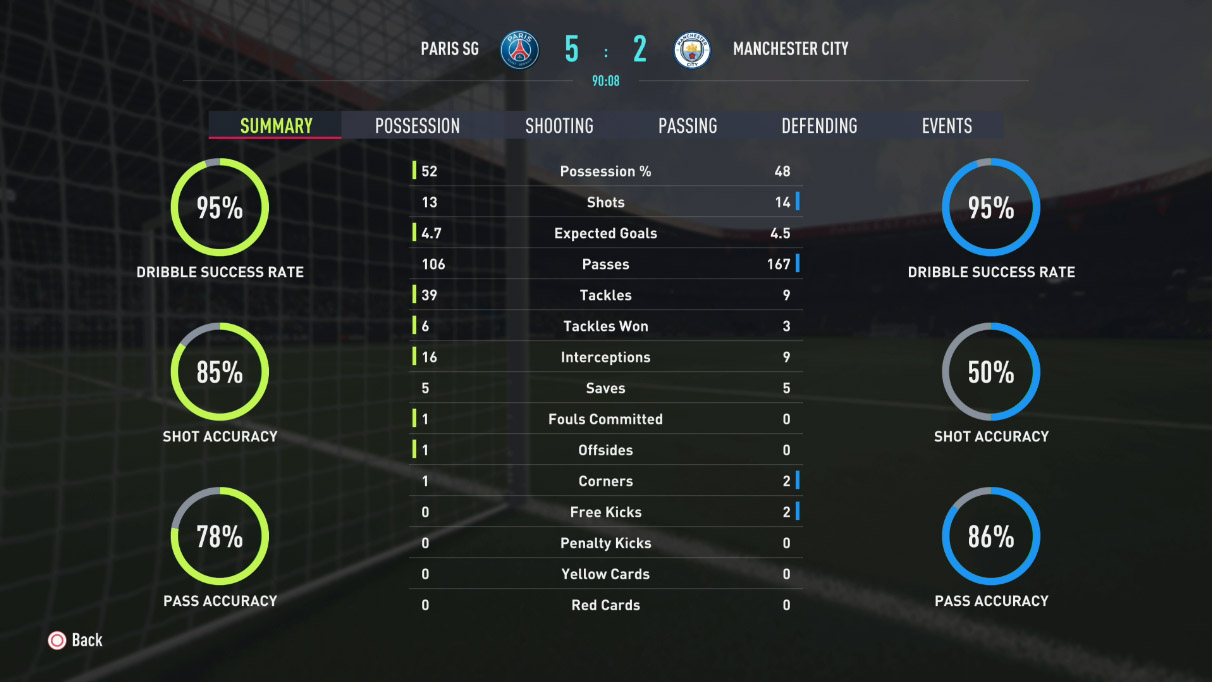 Varied Player Personalities
Not every player is adept to pull off tremendous dribble moves and you can feel the difference in players like Cristiano Ronaldo and Lionel Messi and those who are less gifted. Varied player personalities can be felt from the moment a top-notch player gains control of the ball.
More signature movements for players such as Erling Haaland, Theo Hernandez, Phil Foden and many more also add to the realistic feel. It makes having fantastic players more rewarding and enjoyable to control.
A welcomed challenge
EA introduced in FIFA 22 a new gameplay setting when playing against the AI called Player Based Difficulty. With this setting, if you play against a CPU team at the professional level, the exceptional players on that team will stand out from the rest of the team and behave as if they were playing at the next level up (world class). The same goes for the weakest players on the team: they behave as if they were playing at the next level down (semi-pro).
This setting compliments varied player personalities well, making the CPU exploit all gameplay mechanics including explosive sprint.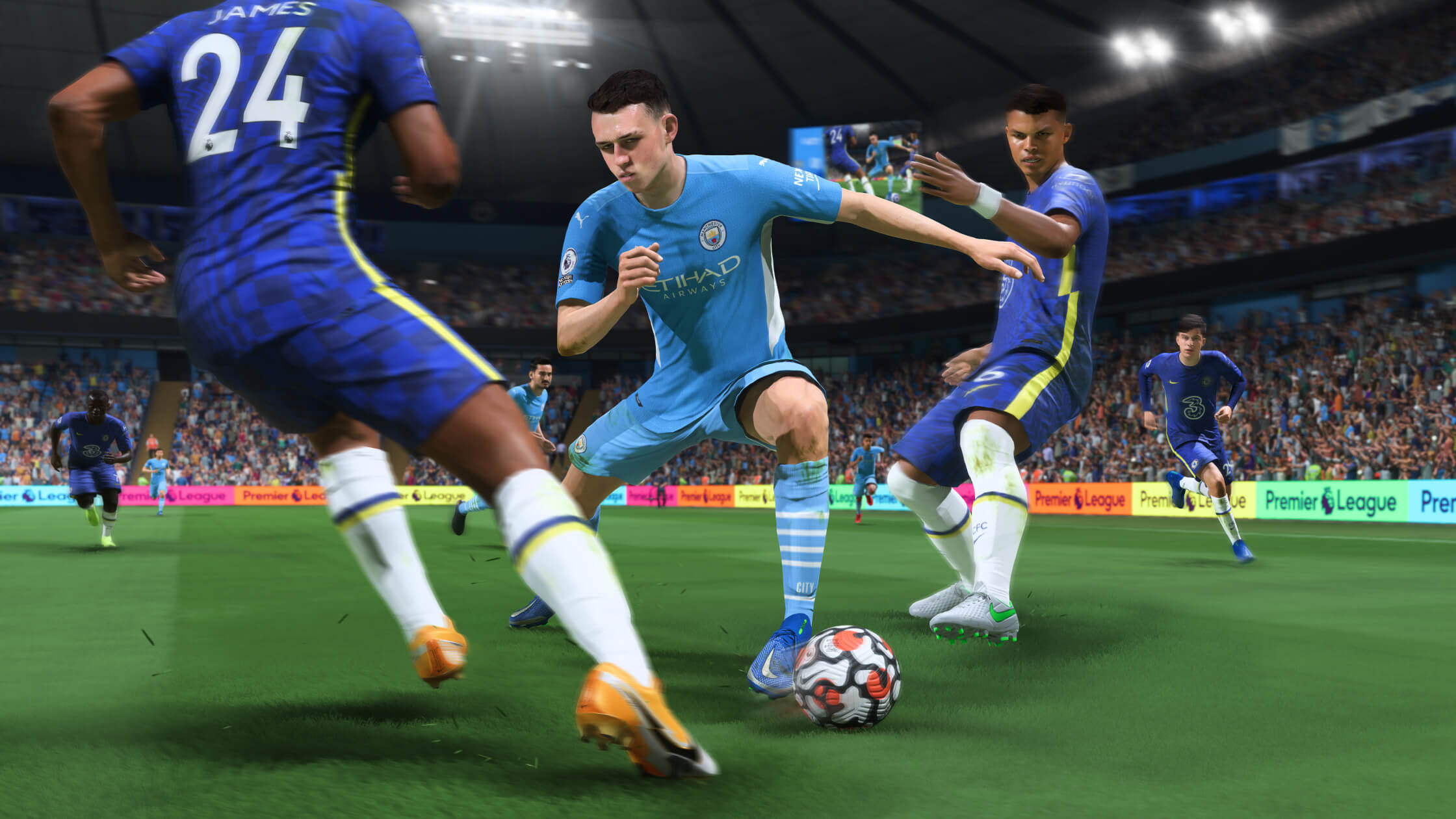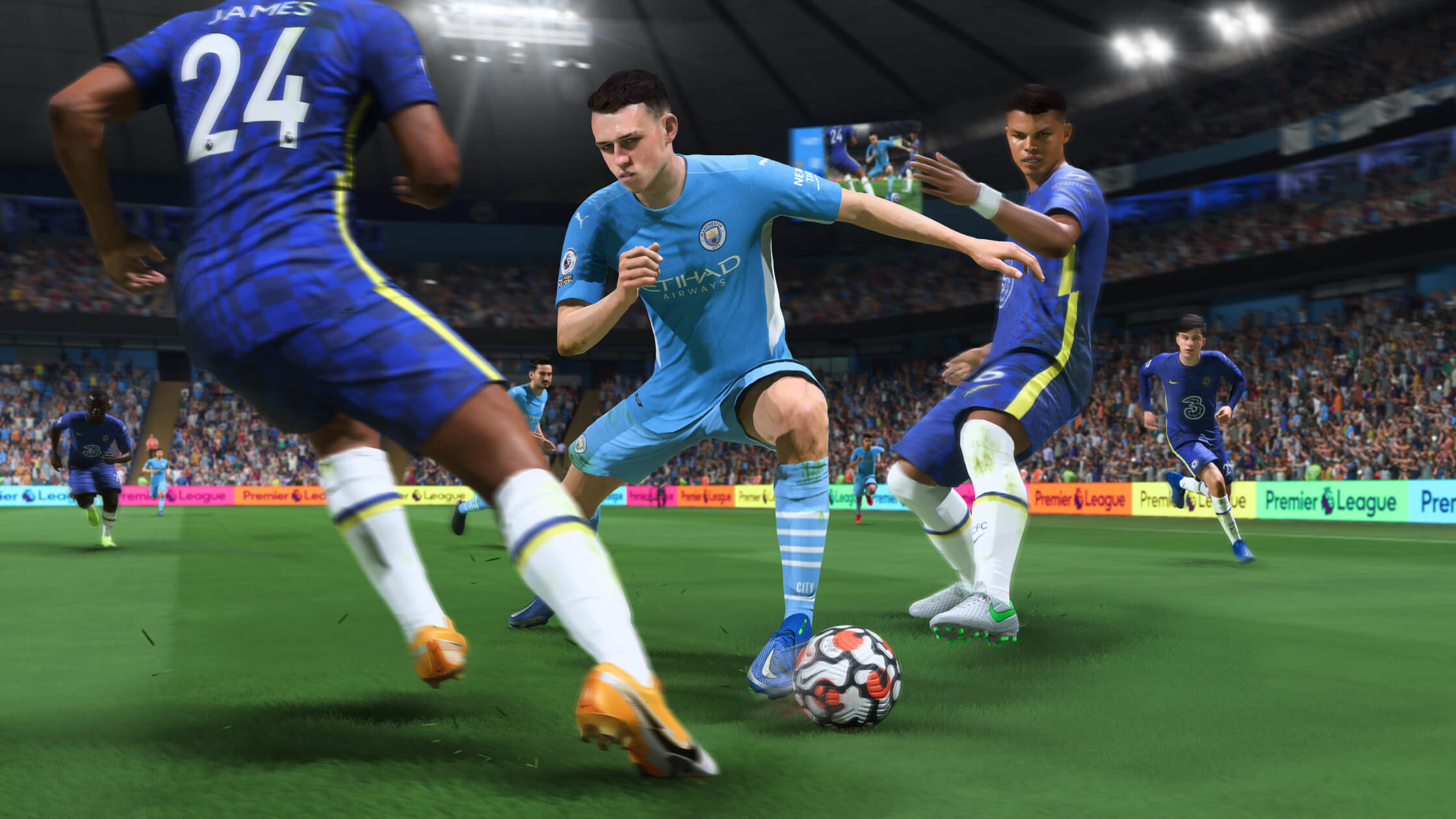 CPU players are better and smarter when it comes to challenges and taking proper angles to stop runs and shape up nicely when defending.
When you score or get into a position to find the back of the net, it will be because you set yourself up properly or you will have taken advantage of a complete mismatch of speed and skill in a given matchup. It is also a joy to see the best standout from the rest.
Creating your own club is a long-awaited Career Mode feature
FIFA 22 introduces ability to create your own club and customize your own Stadium. You can create your own kits, give your club your preferred starting budget and customize the stadium according to your own liking.
The best part about this feature is that you can create new kits, crests and customise your stadium every season including customizing stadiums for teams that have unlicensed stadiums in the game. It is also available on all platforms so no one is therefore neglected.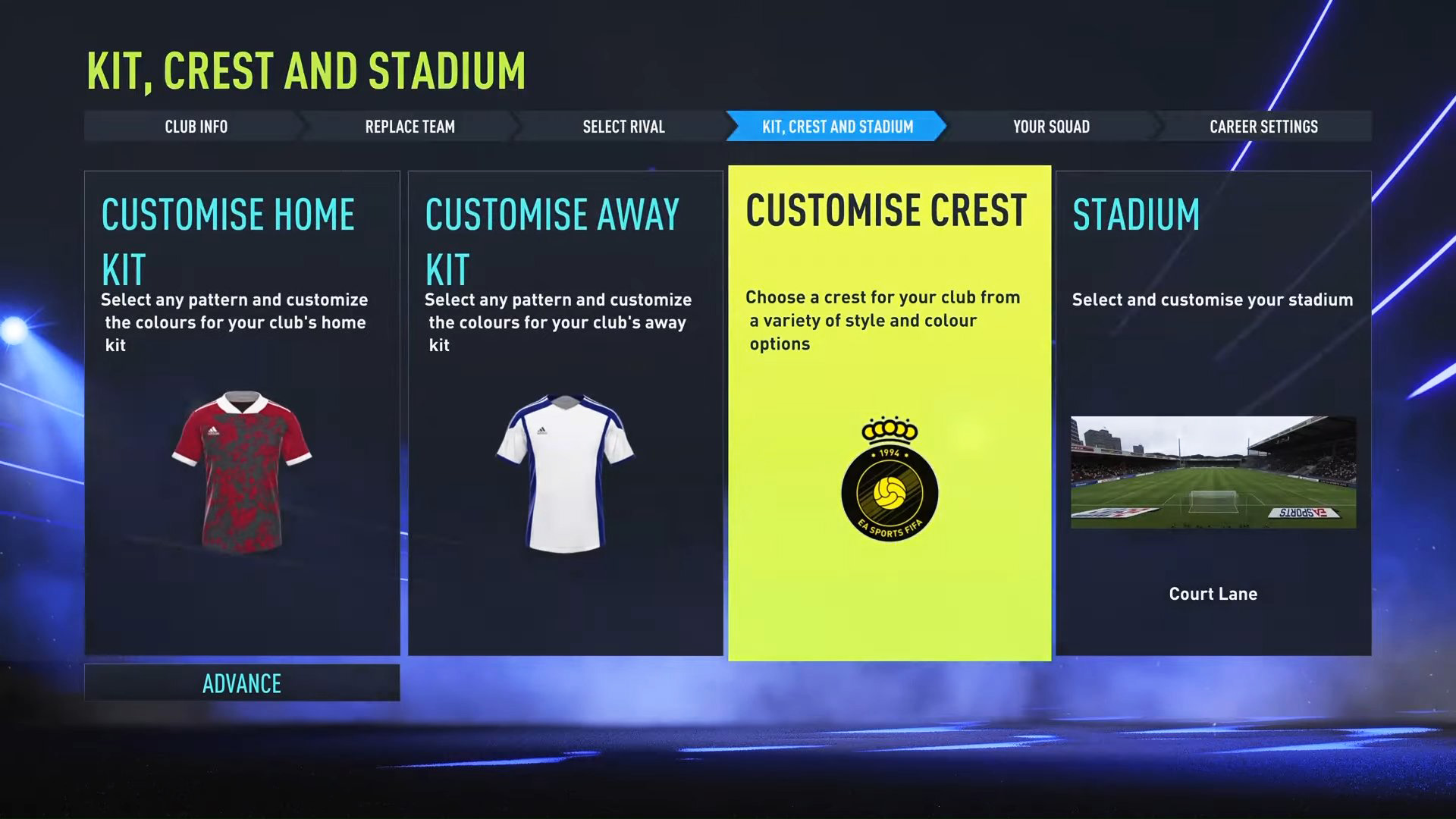 Player Career Mode finally updated after centuries of neglect
Player Career Mode finally got an unexpected and much needed update after years of negligence. FIFA 22 introduces a new way of developing a player-made character. Apart from an all-new experience points (XP) progression system, players also get access to a number of perks.
These are unlocked with Skill Points, which are gained upon leveling up. You finally can train your Pro to play in any position during your career, historically you were forced to play in the same position for the rest of your career.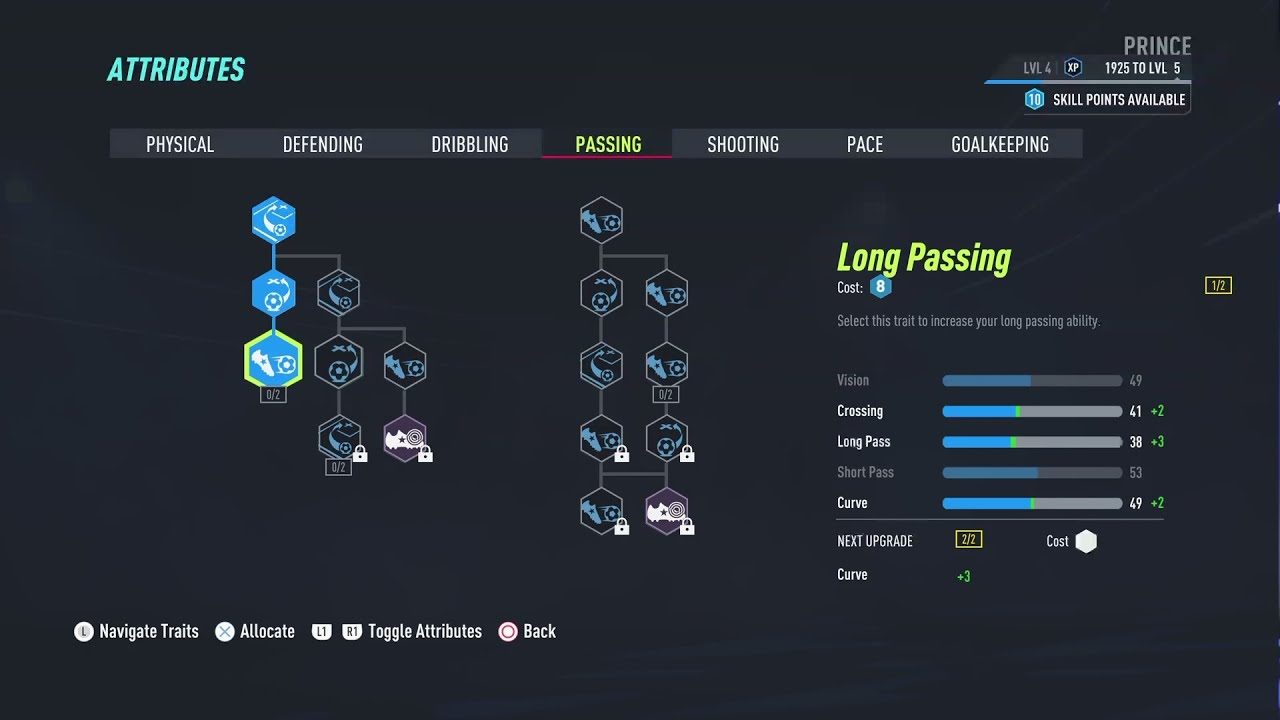 Another new welcome addition in Player Career Mode is ability to start as a Substitute; your Pro will be allowed to enter the game as soon as their manager decides to bring them on as a substitute.
Complete a set of objectives during the match and do well in training and you are bound to be a guaranteed starter on the manager's rating thanks to the new Manager Rating which can increase or decrease depending on your performance.
Negatives
New Cutscenes are limited to one or the other half of Career Mode and some are not Interactive
EA has in FIFA 22 added a number of cinematic cutscenes to Career Mode. Dressing Room Cutscenes trigger after every match to reflect the mood of the squad, changing based on the team's onfield results (Exclusive to Player Career Mode).
They have also refreshed Negotiation Interactive Cutscenes in Manager Career Mode adding a more vivid experience (Exclusive to Manager Career Mode).
Dressing Room Cutscenes are in #FIFA22 Career Mode 👀 pic.twitter.com/BpV6MHYAvf

— Career Mode Insider | Johan Morer (@CareerModeInsid) August 5, 2021
It would have been great however, if both Player and Manager Career Mode had dressing room interactive cutscenes. You know, half time team talks, heated conversations with your players, teammates or your manager.
Cutscenes without interaction easily get tedious and it's easy to just skip them after seeing one or two times. Something they could have easily copied from The Journey story mode.
Limited Customization
The biggest gripe with an otherwise strong title is the lack of customization. In FIFA 22, you can create teams and players but the options at hand are very limited, you can't customize your team's goalkeeper kit or team socks. Instead of allowing you to create your own Stadium, EA opted for solely customizing an existing custom stadium.
Creating your own Stadium from scratch would have allowed you to build your own dream home. You also can't create custom players for your own custom club. On top of that you can choose to have a relatively very very young squad, yet find 29 and 28 year olds in your squad. Bummer!
#FIFA22 Career Mode Stadium 🏟️ Customization 🤩 pic.twitter.com/6nYcBgooj5

— FIFA Infinity (@FIFA_Infinity) August 5, 2021
No Upgrades
You can't upgrade your own stadium, hire team staff or sign Sponsorships in your own custom club. Nothing is more rewarding and fun than taking nobody's to somebody's while gradually upgrading club facilities from zero to hero along the way.
Something they can also look up from their past titles and incorporate them back in the future.
No Stat Tracking
EA Sports adding in-depth match statistics gave many of us the idea that we will be able to track the progress of players, i.e. goals, assists, MOTM etc across all competitions season after season.
It is disappointing to say the entire player progress still get erased at the end of the season. You still on your own with your spreadsheets or any other method you used to collect data.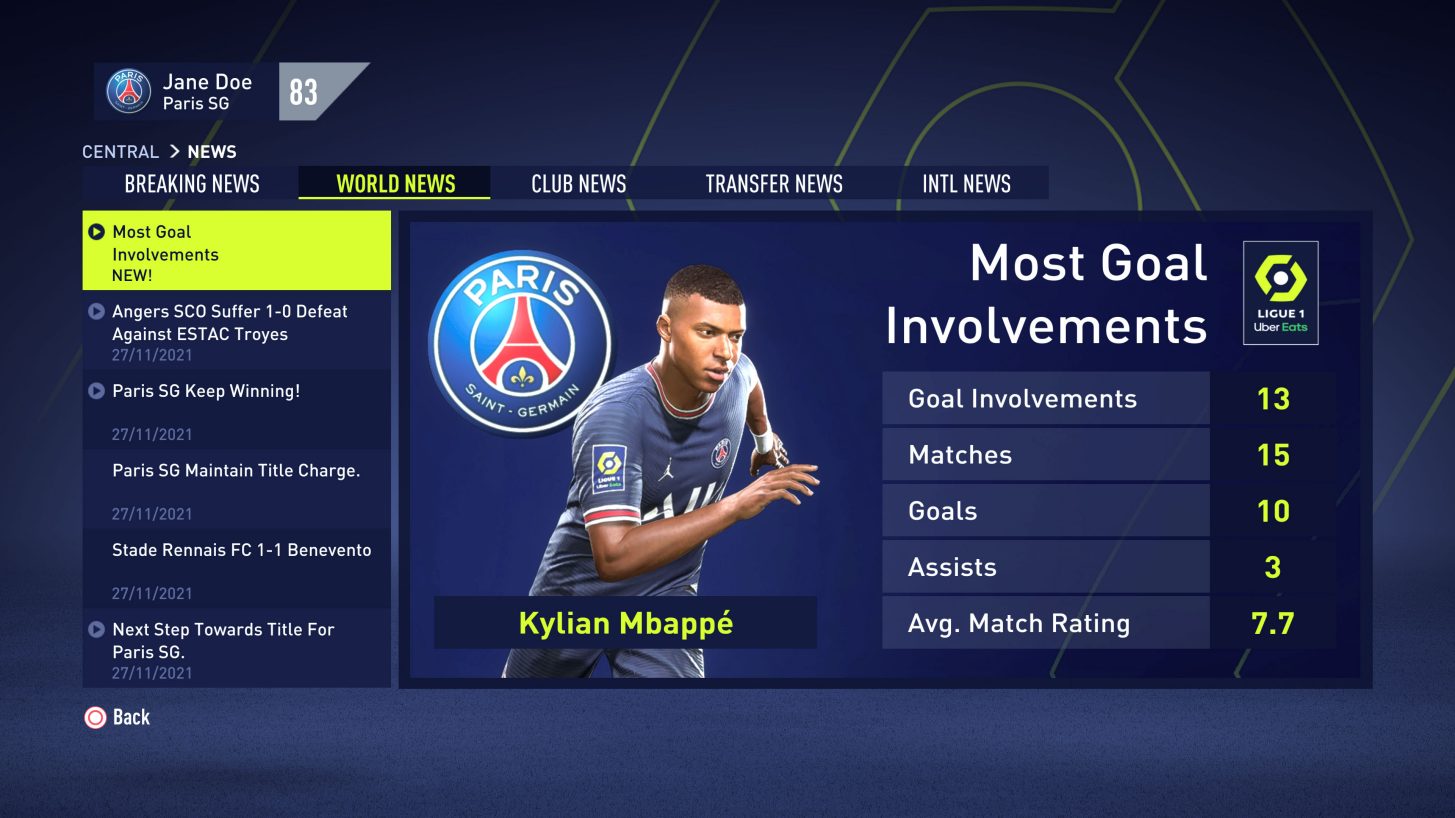 Myriad of Bugs
You would think that an "Overhauled Player Career Mode" as EA dubbed it wouldn't still be clouted with plenty of game killer bugs. Players continue to be played out of positions and the game sometimes doesn't register that your player got a certain match rating that he actually registered during the match, resulting in a negative impact on Manager Rating. Some objectives although completed during the match register as incomplete. The list goes on and on.
Career mode homegrown talent from the fifa 22 ultimate edition and they've gave me a 27 rated keeper with 5*5*😂 pic.twitter.com/MDUxlsgMvf

— Jamie 🏴󠁧󠁢󠁳󠁣󠁴󠁿 (@Jamierfc1996) October 5, 2021
Meanwhile in Manager Career Mode, youth academy players still generate with skinny arms, board objectives such as "make a profit from youth player sales for…" remain broken. The press still asks repetitive and absurd questions. The list goes on! In short, bugs from last year are still occurring in FIFA 22 and the game has went on to add even more bugs to the list.
Verdict:
Hypermotion gameplay, improved visuals and additions to game modes make this a monumental achievement in the franchise and it re-establishes the series as the 'King of the Pitch' once again.
FIFA 22 is a great option for the general experience but if you are looking to buy this game solely for Career Mode then best save your money for FIFA 23 or at least until it goes on sale. The changes to Career Mode are so-so and much of the fun that comes from that experience will largely depend on your own personal ideas to spice things.
Score:
Gameplay – 8 out of 10
Career Mode – 5.5 out of 10
Overall: 8 out of 10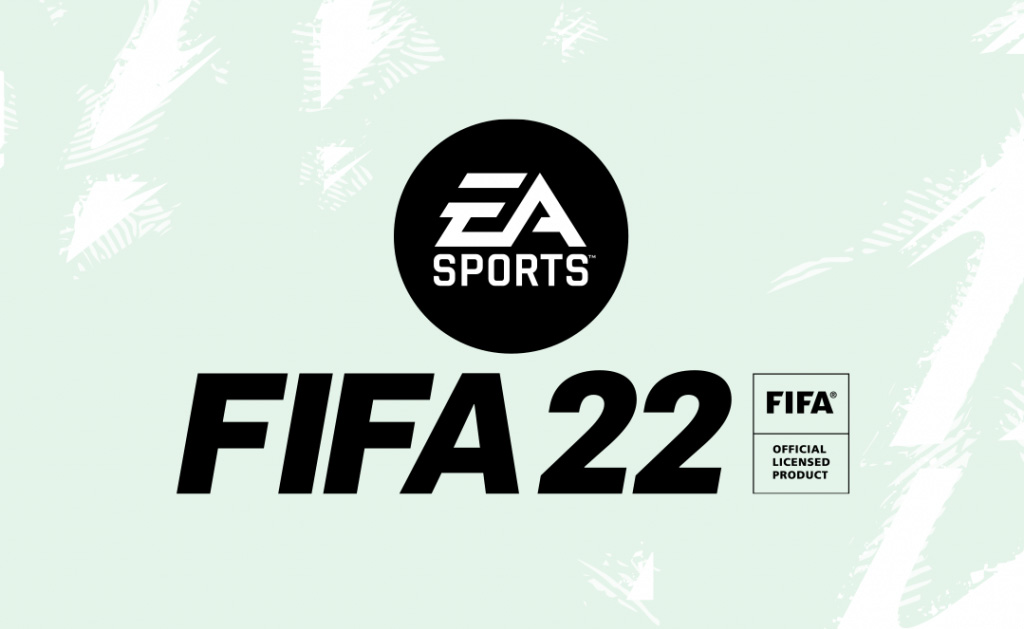 FIFA 22 is out now on platforms, Playstation 5, Playstation 4, Xbox Series X|S, Xbox One, Google Stadia and PC.
(N. B: All Career Mode features highlighted in this FIFA 22 Review are available on all platforms, PS5, PS4, Xbox Series X|S, Xbox One, Google Stadia and PC)