Behind the fabled youth academy of FC Barcelona or Jurgen Klopp's impressive reputation for discovering unknown talent is a team of trusted scouts.
These sophisticated global scouting networks are responsible for finding their club's next superstar and Career Mode brings this world of professional scouting to life.
What is the Global Transfer Network (GTN)?
GTN is a system of scouts whose job is to identify potential recruits or suitable players for your club. It allows you to recruit and refine a network of scouts, gathering details on the attributes and traits of players from around the world. Scouts can be directed to search various leagues, player-types or keep an eye on specific players.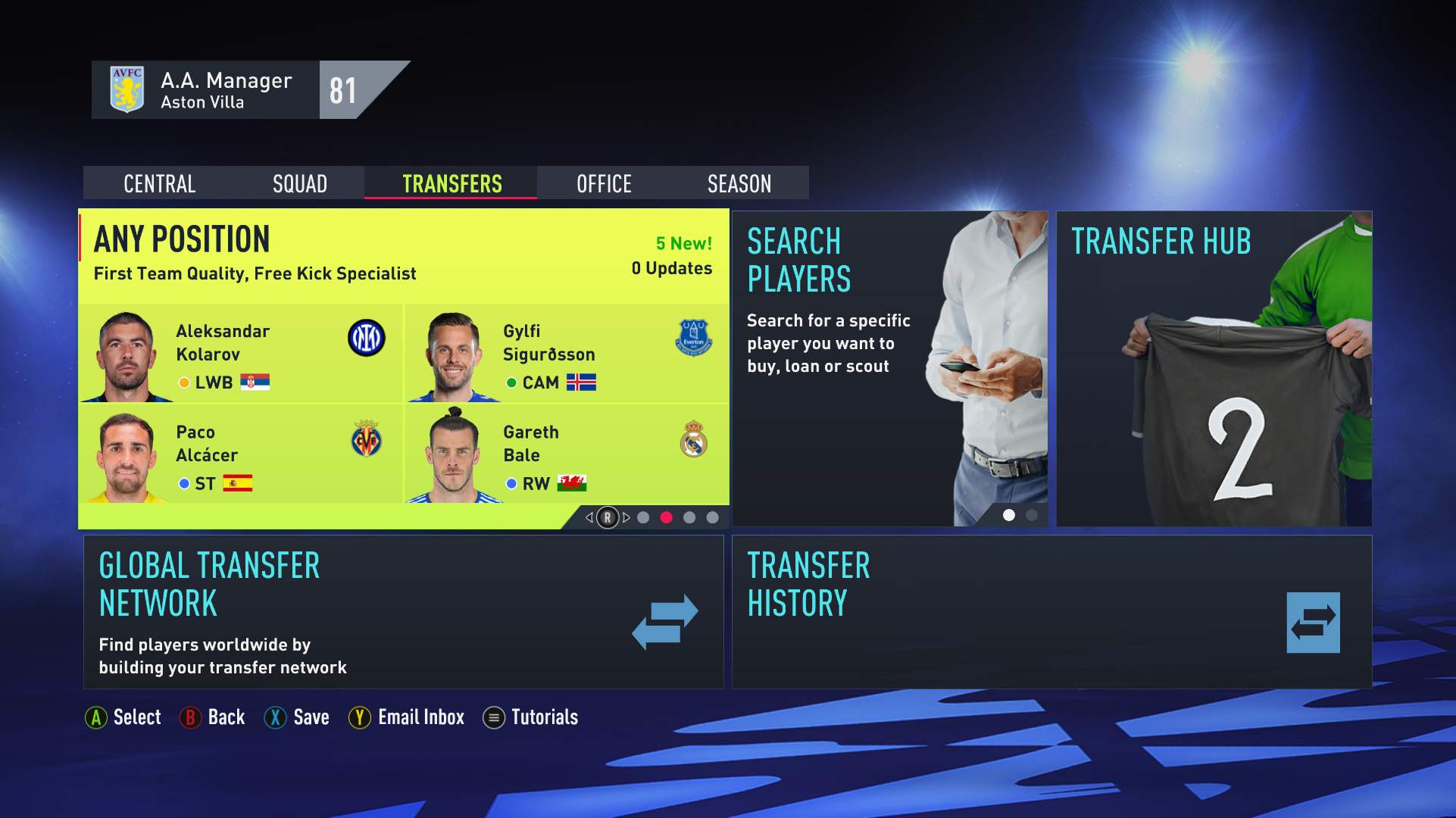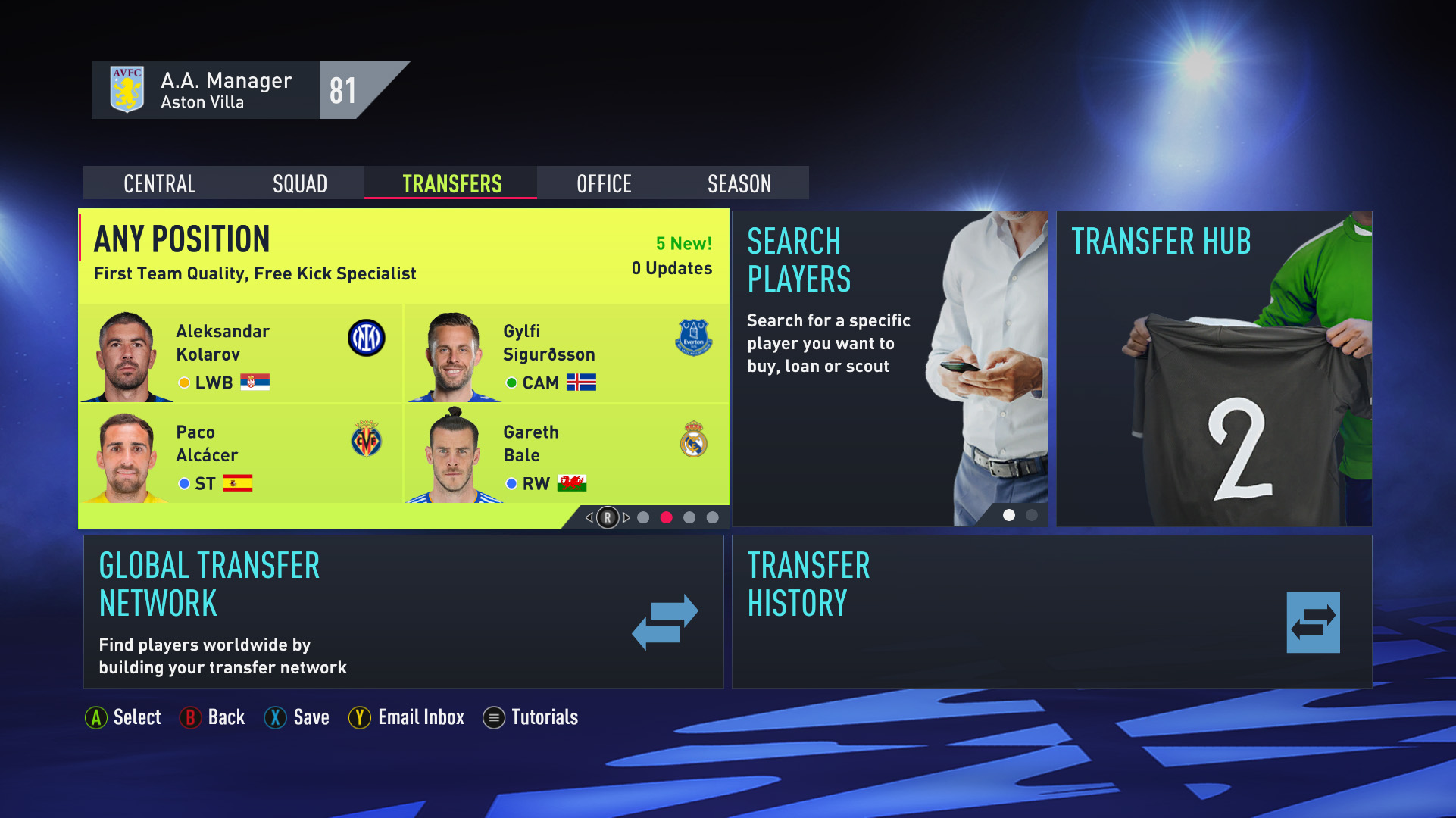 How does Global Transfer Network work?
Head to the Global Transfer Network on the Transfer panel of your Career Mode save. From there, you are able to hire up to six scouts, depending on your budget and with each having a star rating out of five in two categories: Judgment and Experience.
After hiring scouts, you can send them to one of eight regions to search for potential recruits. Thereafter, you can choose a particular country. It is recommended to get this done as early as possible, as scouts take a few weeks to maximise their output.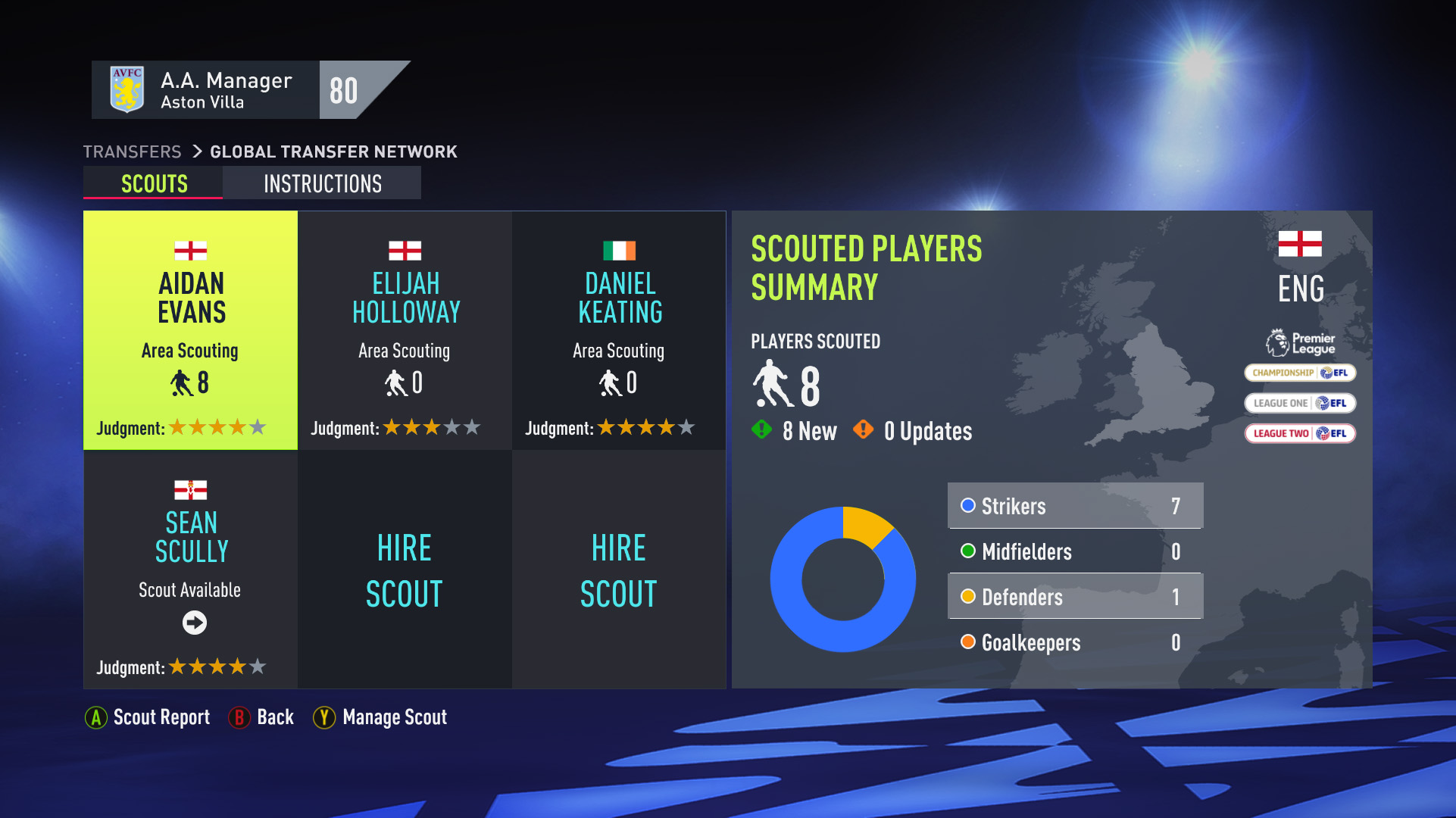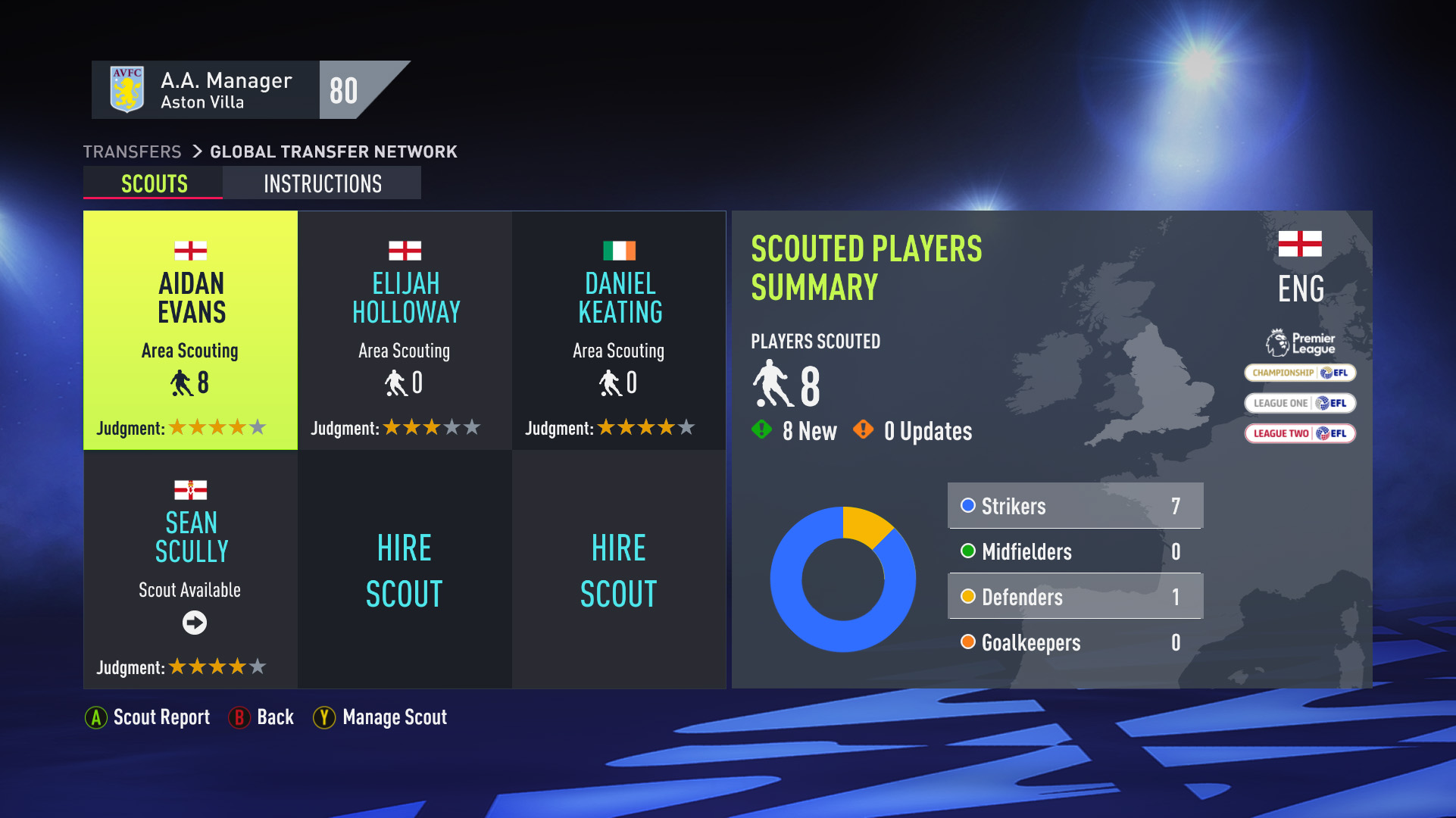 You should also set specific instructions in the second tab of the Global Transfer Network. They can be as broad or as narrow as you like. But the narrow the instructions, the better and likely your scouts are to find what you are looking for. After your scouts find potential recruits, you will need to scout them further on their player screen to find out more accurate attribute ratings and price ranges.
Important Factors about Global Transfer Network
GTN provides two main services: Identifying suitable players that best meet your needs and in-depth scouting on a particular player to uncover more details about them, that is, their Overrall Rating, Attributes, Value and Wages.
The quality of your scouts is based on Experience and Judgment. Experience relates to the number of players the scout will provide to you. Judgement on the other hand, is about the quality of players the scout will provide and also how quick they are going to do so.In other words, a Scout with higher Experience and Judgement star rating will provide you with a variety of high quality players matching your instructions in a short period of time vice versa.
Scouting a country will return players that are playing in that country's particular league (s), not players of that nationality. For instance, if you scout England, results will be players playing in English leagues, i.e. Premier League, Championship, League One and League Two according to scout instructions.
Scouts provide results according to your team's prestige, that is, club star rating. For example, if you scout a First Team quality Striker at a 5 star team such as Real Madrid, you will get results like Ciro Immobile, Lautaro Martinez and Aubameyang.However, if you do the same search but at a 3 star team like Middlesbrough, the results will be the likes of Evanilson, Rui Costa and Dwight Gayle.
In other words, a first team quality player at Real Madrid is not considered in the same bracket as a first team player at a club like RCD Mallorca. However, this gradually changes as your team upgrades, that is, improve from 3 ⭐ to 5 ⭐.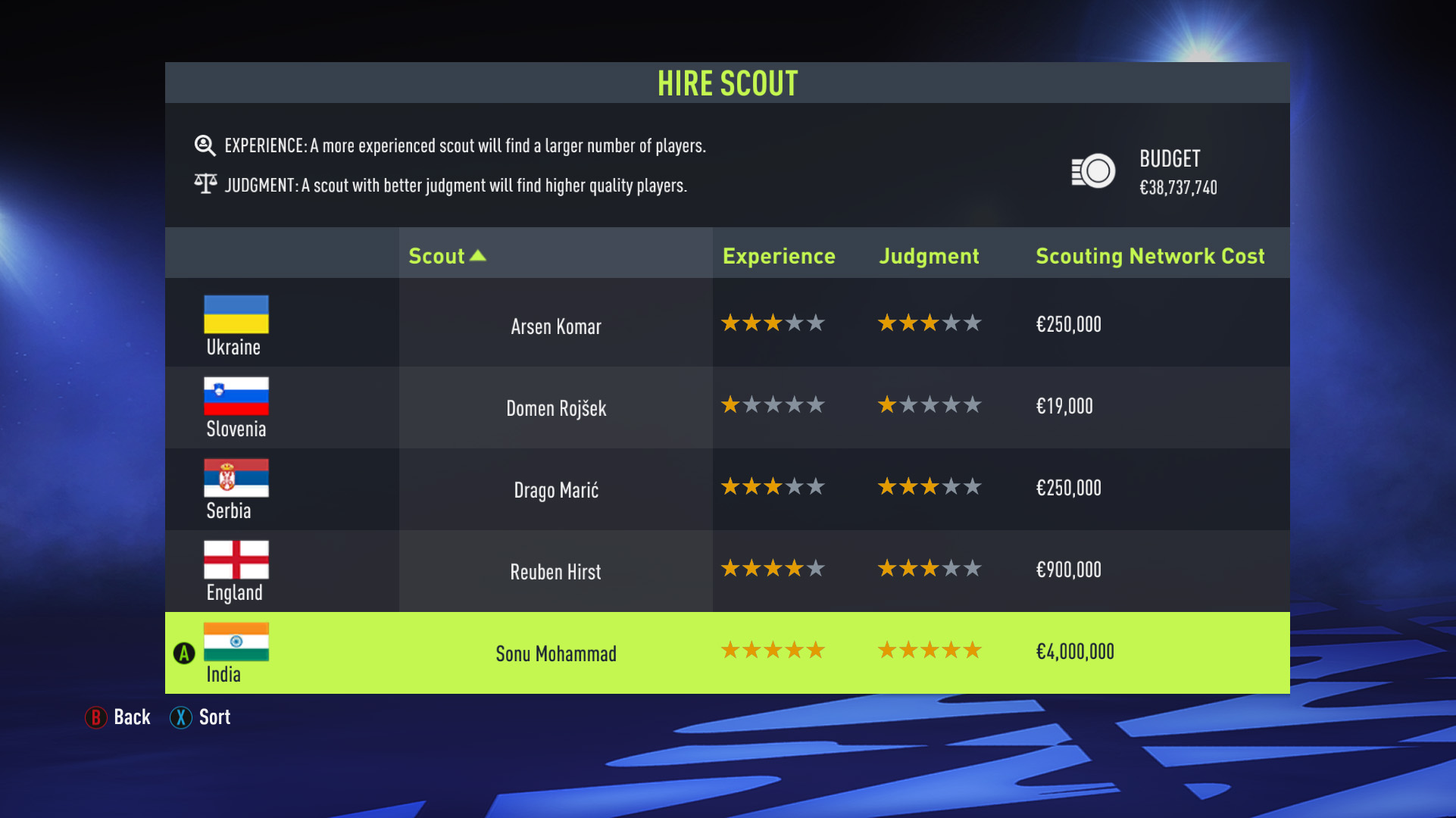 Best Global Transfer Network Scout Instructions
1. Promising U21 Players
Position: Any
Attributes: Promising
Contract: 0 – 5
Age: 16 – 21
Best for finding: High potential Wonderkids, Pregens and Regens
There is nothing more exciting in football to watch than see young players doing well. Seeing youngsters in a game against the matured and experienced players adds to the vigour of the game. It is also what lifts us from our seats and gets us excited. If you are looking for the next world's star in Career Mode then add this instruction to your assets.
As more regens come though, the GTN becomes even more important. Don't always rely on the stat sites like sofifa.com to pick players just because of their high potential. These sites also don't tell you about regens and pregens. Personally prefer scouting outside Europe to unearth unpopular gems.
2. Six Months Pre-contract Signings
Position: Any
Attributes: World Class or First Team Quality
Contract: 0 – 1
Age: 23 – 50
Best for finding: Players whose contract expire within 6 months
Obviously not the budget of every club is always great, therefore pre-contract deals are great as it means you can pick up any player for free by directing offering them wage offers avoiding hefty transfer fees.
You could be pulling in some top-class players at a minimal cost. This instruction is also best for finding players who their clubs decided to not extend their contracts (Free Agents). Remember you can only sign players on six months pre-contract if they are aged 23 years or older.
3. First Team quality Young Players
Position: Any
Attributes: First Team Quality
Contract: 0 – 5
Age: 16 – 23
Best for finding: High Overall rated and Potential young players
There is a quite a number of young players that can't stop making headlines every week. Does Kylian Mbappe, Erling Haaland and Phil Foden ring a bell to you?
This scout instruction is about finding classy youngsters who are showing potential to be successors of the likes of Cristiano Ronaldo and Lionel Messi. It is of course advisable to avoid this scout instruction if you are not looking for popular Career Mode Wonderkids. However, if left on, as regens and pregens get better, they will fall into this category.
4. Best of the Best
Position: Any
Attributes: World Class
Contract: 0 – 5
Age: 16 – 28
Best for finding: World Class players
Best in their respective leagues, raw statistics and attributes, unquantifiable magic, trophies and a host of other aspects have come together to form a criteria for the so-called "World Class".
If you are looking for players who already know how to fill the gaps in the squad without first needing to be nurtured, then set up your scouts to look for world class players. You won't have to worry about them declining because at the age of 28, they are only at the top of their game and should take several more years until they start declining.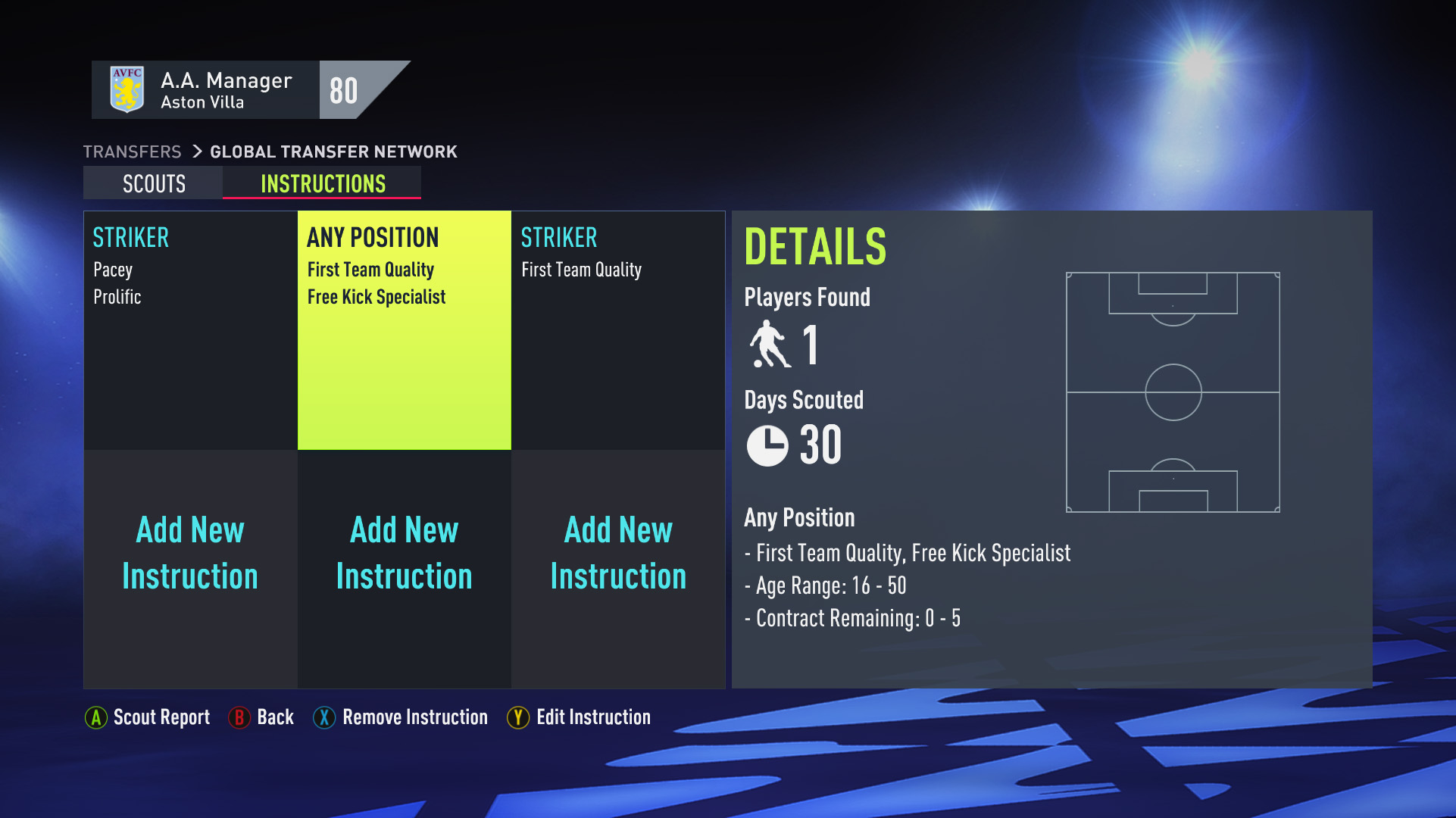 The way you play Career Mode can forever change thanks to the Global Transfer Network. This innovative way of playing Career Mode also moves away from the concept of player overall rating as an on-demand metric of a player's abilities and popularity of using the same players over and over again as a result of seeing their potential on third party sites likes sofifa.com.
Instead, you communicate to your scouts what type of player you are looking for, using football terms such as prolific, promising, pacey and many more. This results in greater interaction with your scouts and the transfer market and will feel much more organic and authentic.
FIFA 22 is now available on PS5, PS4, Xbox Series X|S, Xbox One, PC and Google Stadia.