At our core, we're all FIFA gamers. We've all been there, enraged by a mistimed Ultimate Team loss or just in pain after getting pummeled by a friend we thought we could beat.
FIFA, on the other hand, has evolved into more than a simple party game. It's an eSports game worth millions of pounds, with new leagues, tournaments, and businesses popping up regularly. With the most popular game in the world, you'd be excused for thinking that Electronic Arts' FIFA franchise was among the best in eSports.
The eSports industry is exploding, with titles like Dota 2, League of Legends, Counter-Strike: Global Offensive, StarCraft II, and Rocket League among the most popular games.
Competitive video gaming has advanced so much that top-tier sportsbooks now provide eSports betting odds. We're talking about the likes of Bovada, the famous gambling site explained more in this Bovada casino review.
FIFA betting is particularly prevalent in Europe, where football rules. But is the EA video game big enough to lead eSports charts?
Mark your 📆

Here's the #FGS22 season schedule 🙌

More details ➡️ https://t.co/0AuIfaAXTw pic.twitter.com/ng2sxxmZah

— EA FIFA esports (@EAFIFAesports) October 5, 2021
The eSports Industry's Popularity
For a long time, the idea of eSports was sneered at. However, the sport has grown in popularity, with more money on the line in big tournaments, worldwide coverage, and highly talented players emerging from the rabble, it has almost entirely established itself as a legitimate sport.
WHAT A GAME! This is the GRAND FINAL! 🏆@Matiasbonanno9 🆚 @Nicolas99fc

An amazing conclusion to the eChampions League Finals 📣 pic.twitter.com/KHkDvoOrfG

— EA FIFA esports (@EAFIFAesports) May 27, 2022
The Revenue Factor
In fact, over the next several years, eSports revenue is predicted to more than double. By the end of 2022, esports will have generated roughly $1.38 billion in revenue worldwide.
It's a fast-growing sector, and to identify itself with traditional sports, the industry should have tagged a sports game like FIFA to serve as a sort of flagship, but they couldn't. There are several characteristics of the most popular eSports games that FIFA just cannot compete with.
Leaving a Great Deal to AI
The great majority of the most popular eSports games have one common theme: each player can only control one character at a time. This implies that the eSports player has complete control over their character's actions in-game, making their gameplay reliant on skill and strategies.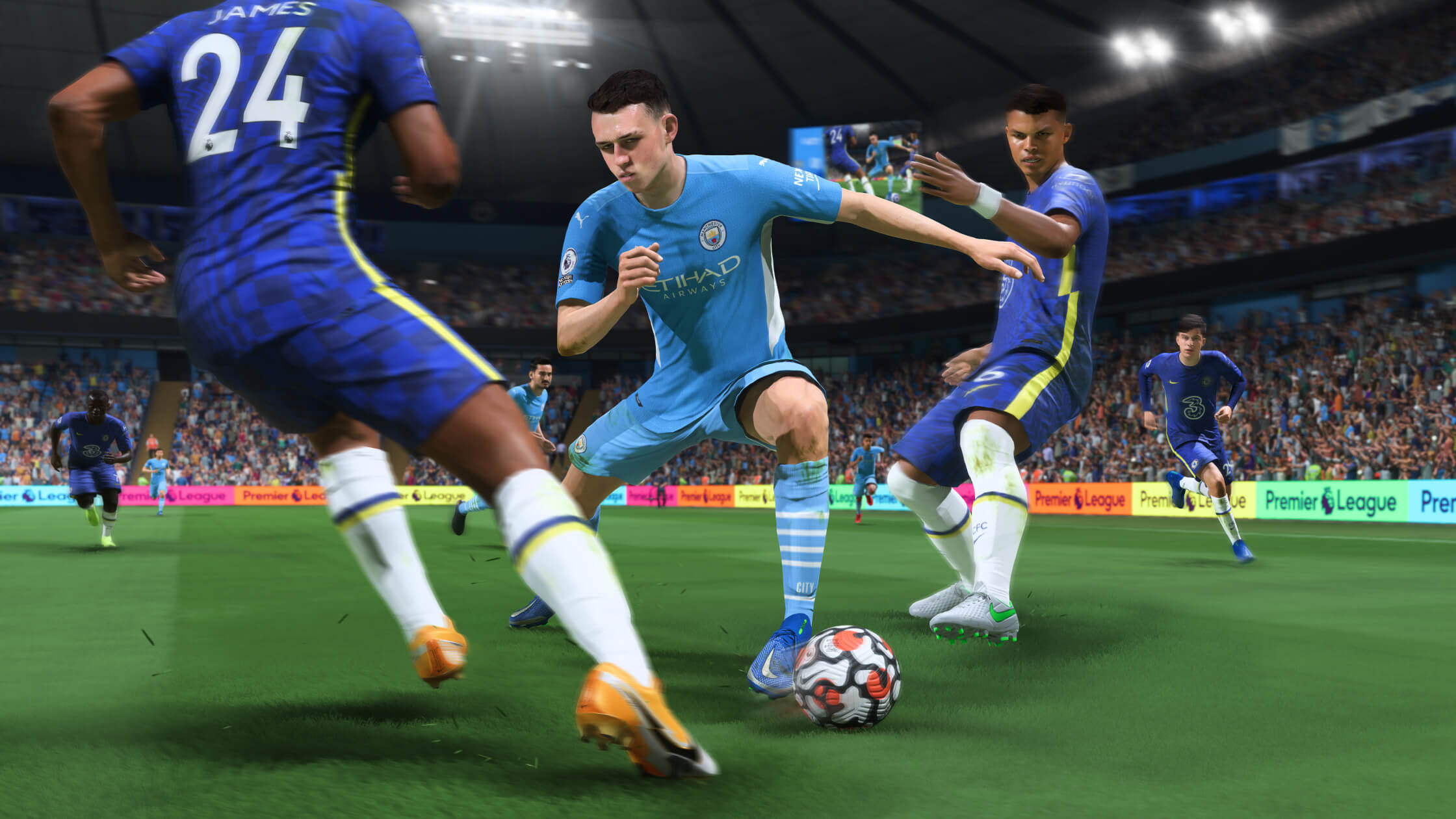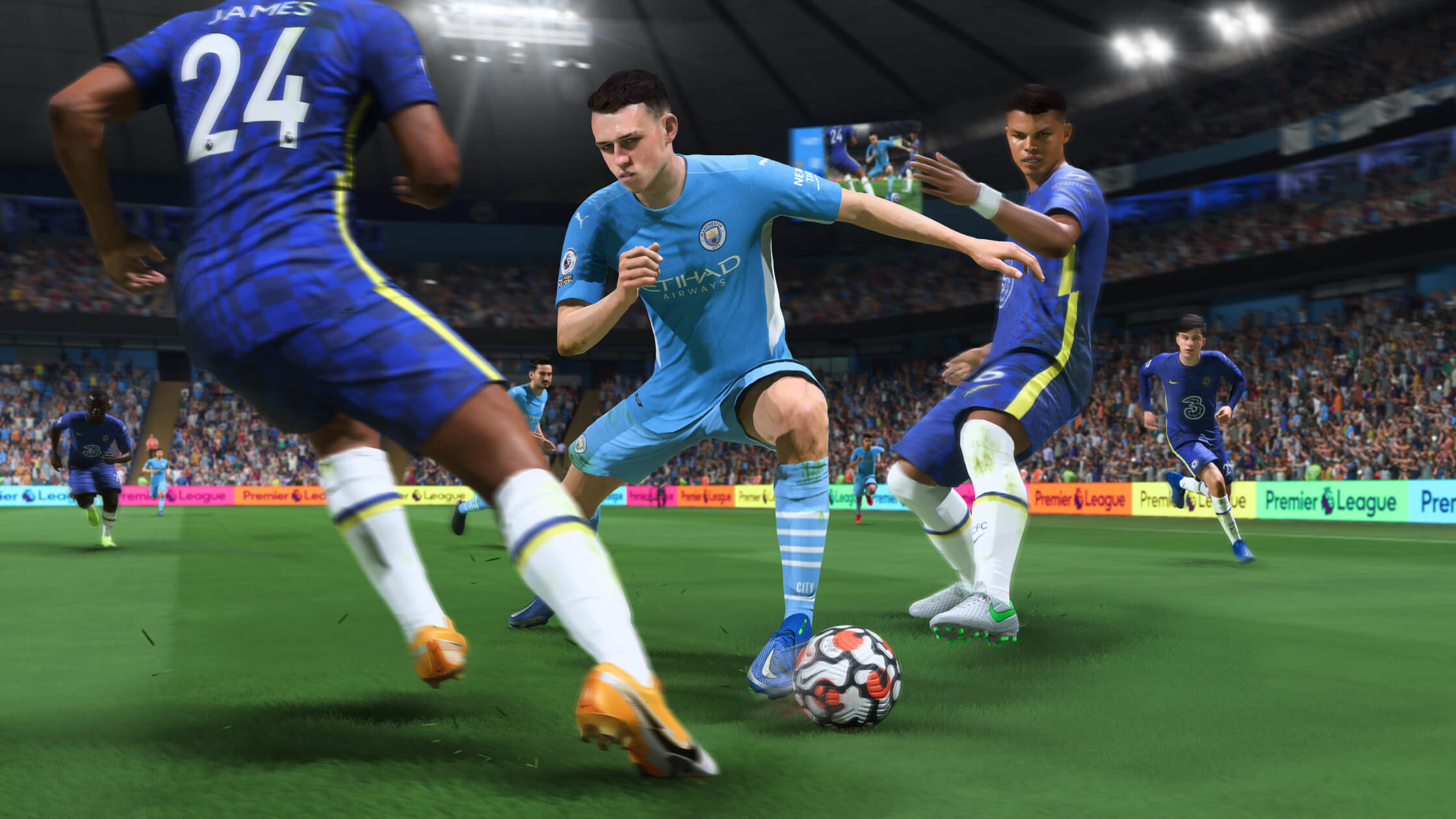 In FIFA, however, a player only has 9.1% control over their squad at any given time, implying that the AI does 90.9 percent of the work.
Style of Play
Since team vs. team games are the most popular style of play on FIFA, and FIFA Ultimate Team is the most popular sports game brand, the majority of what happens is based on the player's ability to collect elite players.
Sure, the player must control their characters both on and off the ball, but the game's uniqueness means that talent isn't the only factor that determines the outcome; the AI's reaction to the player's actions is also a factor.
Even though everyone playing FIFA has the same experience, EA's in-game strategies have skewed the playing field in favor of select individuals. Yes, talent is required for success in the game, but a player with significantly superior skills to another is far more likely to win a game.
🇵🇹 @FPFeFootball 🤝 pure emotions

Follow the final #FeNS Play-In round on 👉 https://t.co/wx5LtePwbK@AdvnceSicpic.twitter.com/dFWZntnvj8

— FIFAe (@FIFAe) April 8, 2022
While the characters in popular eSports like Dota 2 and League of Legends differ, players may acquire and play as any of them right away or by paying a one-time payment – which is not the situation with FIFA Ultimate Team.
Also, although the vehicles in Rocket League's most sports-like eSports appear different, they all have the same functions and only change slightly in terms of parameters and physics—so choosing is primarily based on the player's preference.
What Does EA Have to Do with This Fate?
Electronic Arts, the company behind FIFA, has had a lot of problems with the debut of Star Wars: Battlefront II. The previous game, Star Wars: Battlefront, was panned for being too short and requiring a costly DLC package to make it almost complete, so its sequel was scrutinized from the start.
Since the game's early release, flaw after flaw has surfaced, and EA has feverishly tried to right the ship in the face of opposition, but it has largely failed badly. The player base's indignation has centered on EA implementing a system of loot box micropayments, thereby turning the bulk of multiplayer AAA premium titles into pay-to-win games.
Microtransactions
This triggered a debate in the FIFA community, which had been dormant for some time: why hadn't there been an uprising before? Through the loot box-like card packs, Ultimate Team is effectively a pay-to-win game.
While the in-game money market helps to reduce the unpredictability of pay-to-win, the game's potential to become an eSport is severely harmed by the microtransactions. Thankfully, the FIFA community has staged a mini-revolt against EA over the microtransactions they are forced to accept.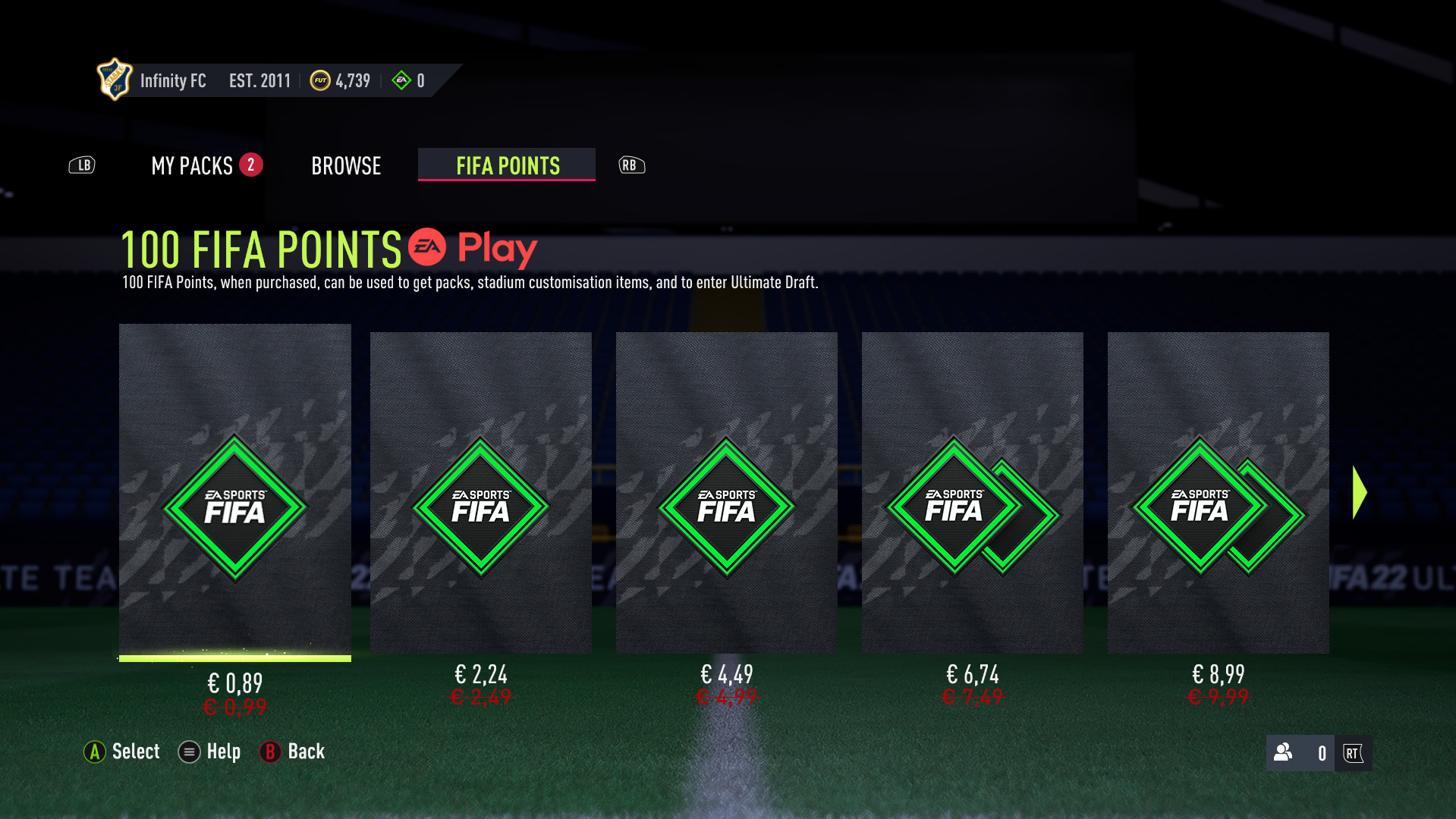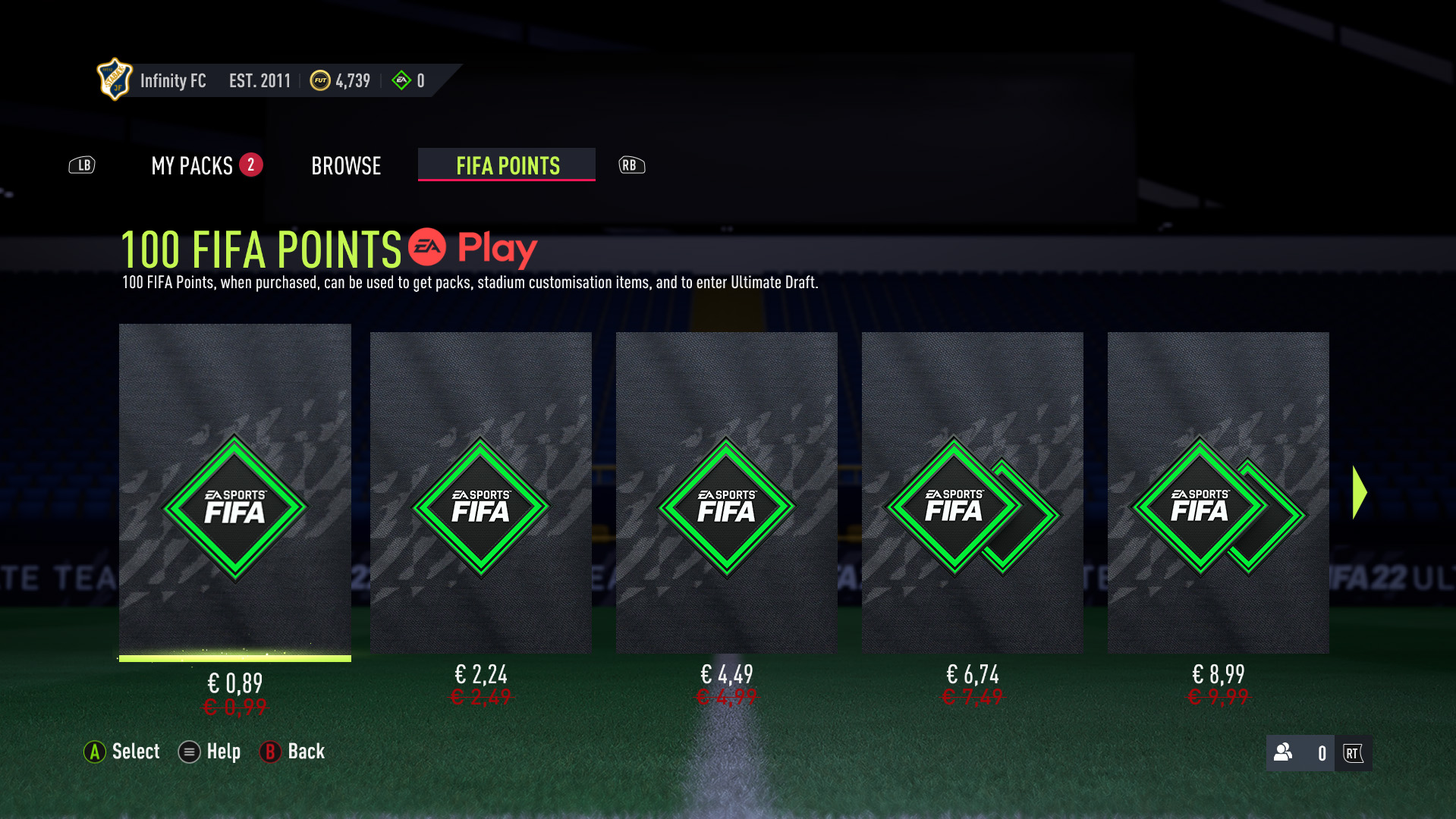 If EA wants FIFA to become an eSport, it needs to get rid of the pay-to-win elements and make the game more balanced. In other eSports, players can directly pay for what they desire, generally at a very low cost, if further payments are utilized to gain play-altering features such as new characters.
As one would expect from a genuine sports game, certain characters are far better than others, as one would expect from a genuine sports game.
A Different Path for FIFA
What steps should FIFA take to become a fully recognized and genuine eSport? By eliminating the impact of AI, as well as microtransactions and pack luck from the competitive equation. All of this can be accomplished by EA shifting its focus to an existing game mode.
Be A Pro, a game mode in FIFA might be the ideal setting for an eSport. It allows each player to only play as one of the in-game characters, it balances the game by giving everyone a similar parameter bias at the start.
However, this could be bolstered by a 'class' system for player selection in each game rather than a "create your own" star; and, best of all, it creates a game that is entirely based on the player's skill.
Conclusion
Overall, the large sums of money infused by EA will help FIFA become a more well-known eSport, but it could be further legitimized in the eyes of the eSports community by shifting the focus.