Who said that the FIFA marketing model was outdated in the modern age? The critics of EA Sports' annual release strategy have been well and truly silenced, as FIFA 22 has become the most popular sports game ever made.
Within 22 days of its release, the game racked up some impressive playing figures, highlighting how players around the world can't get enough of the long running franchise.
What are the Key Stats For FIFA 22?
The stats that EA Sports released for FIFA 22 are, quite frankly, mind-blowing. In just over three weeks of the game's release, there had been just over two billion matches played and more than five billion goals scored. That accounts to 89 million matches per day, which are being played in almost every country around the world.
These figures have helped FIFA cement its status as the world's most popular sports game. This is an incredible achievement, considering there are much-loved franchises out there for almost every sport on the planet. It has also managed to beat its long-term rival, eFootball, formerly known as Pro Evolution Soccer.
Who are the Most Selected Teams?
Few players will be surprised to hear that Paris Saint-Germain are the most selected team in the game. The French club's star-studded line-up has often been referred to as a PlayStation team and, on paper, it could be the most talented squad ever assembled. PSG have an overall rating of 86, and their attack of Lionel Messi, Kylian Mbappe, and Neymar has been awarded a score of 89.
In the real world, Mauricio Pochettino's charges are expected to go deep in the Champions League, with odds of 24/5 to win at Space Casino. The team on FIFA may be end up being more successful than the real world one, though, as the attackers at PSG have been criticised for their lack of willingness to track back and defend. This could end up being their downfall against the top sides.
The most balanced team in FIFA 22 is Manchester City, with an overall rating of 85. The attack and midfield have both been rated at 85, while the defence earned a score of 86. With so many superstars to choose from in midfield, players can have some fun tinkering and trying to outdo Pep Guardiola's real world team selections.
Nothing to Worry About?
With the rise of online games like Fortnite, which are regularly updated, there has been some speculation that annual release games like FIFA could be on the decline.
Some critics have suggested that the minor changes introduced each year aren't enough to warrant players having to fork out large sums on each new game and the additional costs that come with them. However, judging by the figures, it seems that EA Sports has nothing to worry about for the time being.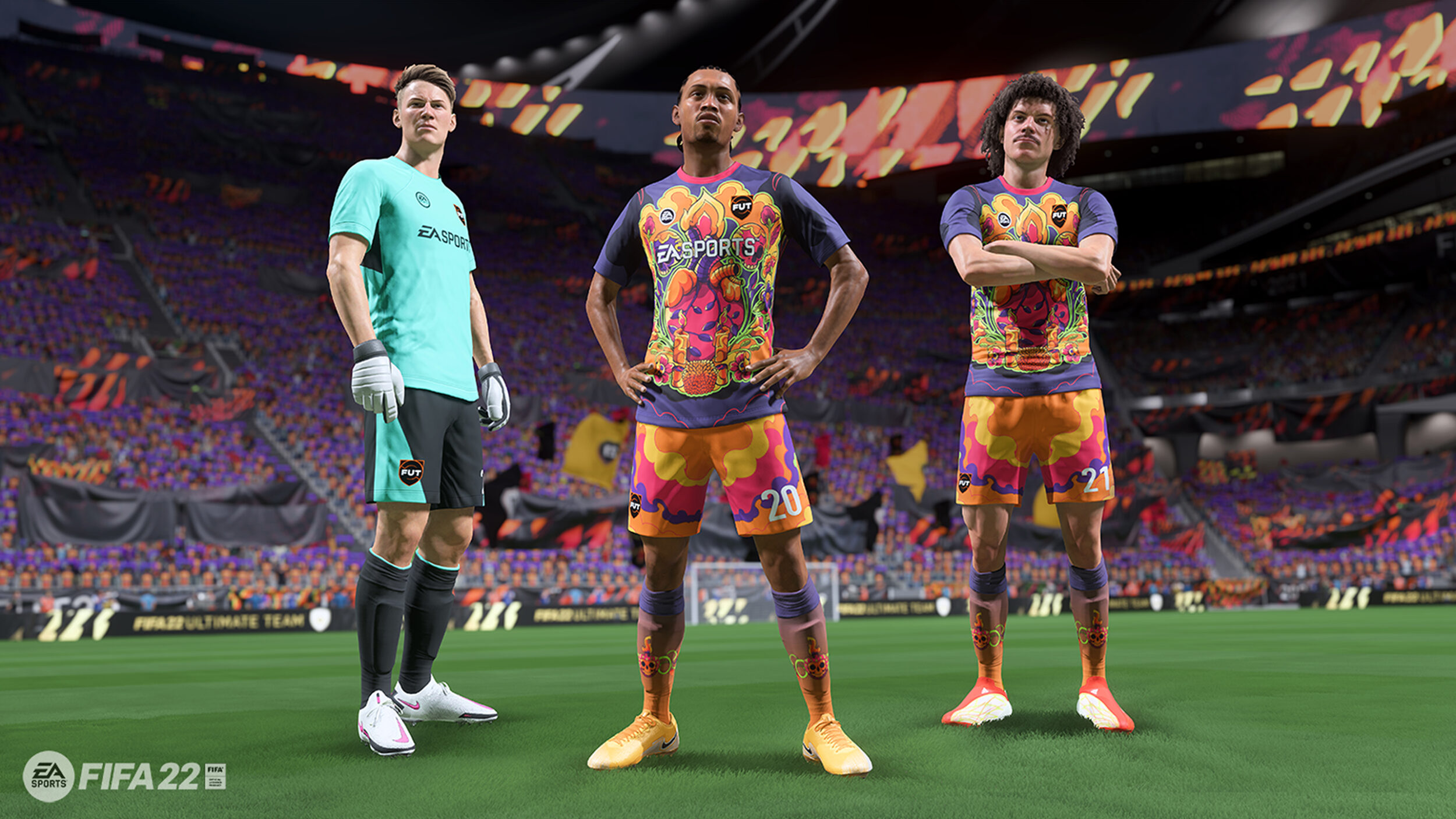 The conversation over whether EA Sports should stop with its annual releases should die down for a while after the success of FIFA 22. The playing figures say it all, and gamers still absolutely love this series.