Career Mode has finally received a few noticeable updates in FIFA 22 that allows you to shape the future of your club to your vision with new innovations that offer the most artistic Career Mode experience to-date.
Create and customise your own Club in Manager Mode with more options than ever before, from club crest, kits, goal chants, anthems, stadium not to forget to mention club name and abbreviation. Player Career Mode on the other hand, has also received a long overdue revamp with complete control over your Pro's development and career progression.
Today, however we are not going to be dwelling on FIFA 22 Career Mode's major changes but the smallest underrated new Career Mode features that make the biggest difference.
1. Bypass training altogether
Training is a big part of Career Mode in FIFA 22, whether you like to play as a manager or as a player. If you're playing as a manager, you'll need training to keep your players fresh and match-ready throughout the season. If you're playing a career with your player, training is one of the best ways to get XP, level up, and improve your skills.
Training in Career Mode requires you to at least play a drill once in order to get the highest grade for that particular drill. It's entirely up to you to play those Drills or not, you also have a choice to manually skip training in the main menu with R3. However, it can easily become tedious and boring to play the same Drills and manually skip training after every 3 days.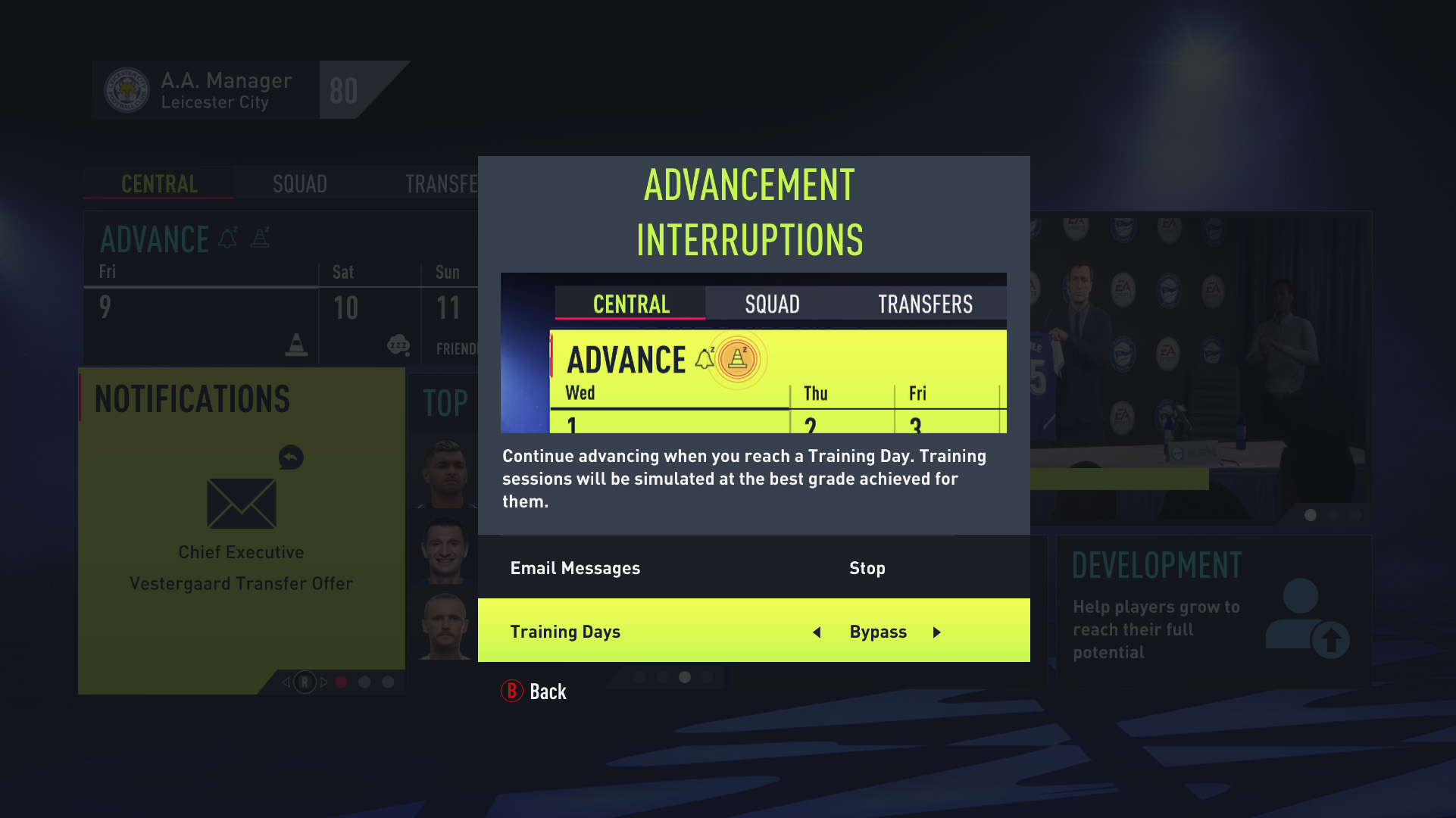 Luckily FIFA 22 introduced a new option in Career Mode that allows you to completely skip past training. By selecting the Advancement Interruptions option in the main Career Mode screen (RT), you can now summon an option to bypass training days when you're advancing days in the main menu. This means you don't have to go through the arduous process of being halted and forced to quick sim every training session.
2. New Generic Faces
Nothing is as enjoyable as playing Career Mode with players that have real in-game face. There is just a special feeling that comes with it. Imagine a 90 potential wonderkid with an in-game face that doesn't resemble that actual player at all, a massive turnoff.
Sadly, there are more generic faces in FIFA 22 than there are real faces. Luckily, EA has introduced in FIFA 22 Career Mode over 200 new generic faces that are so good you would think they are face scans!
Examples are Anthony Elanga from Manchester United, Marko Bulat from Dinamo Zagreb, Wesley Fofana from Leceister City or Ilaix Moriba from Leipzig.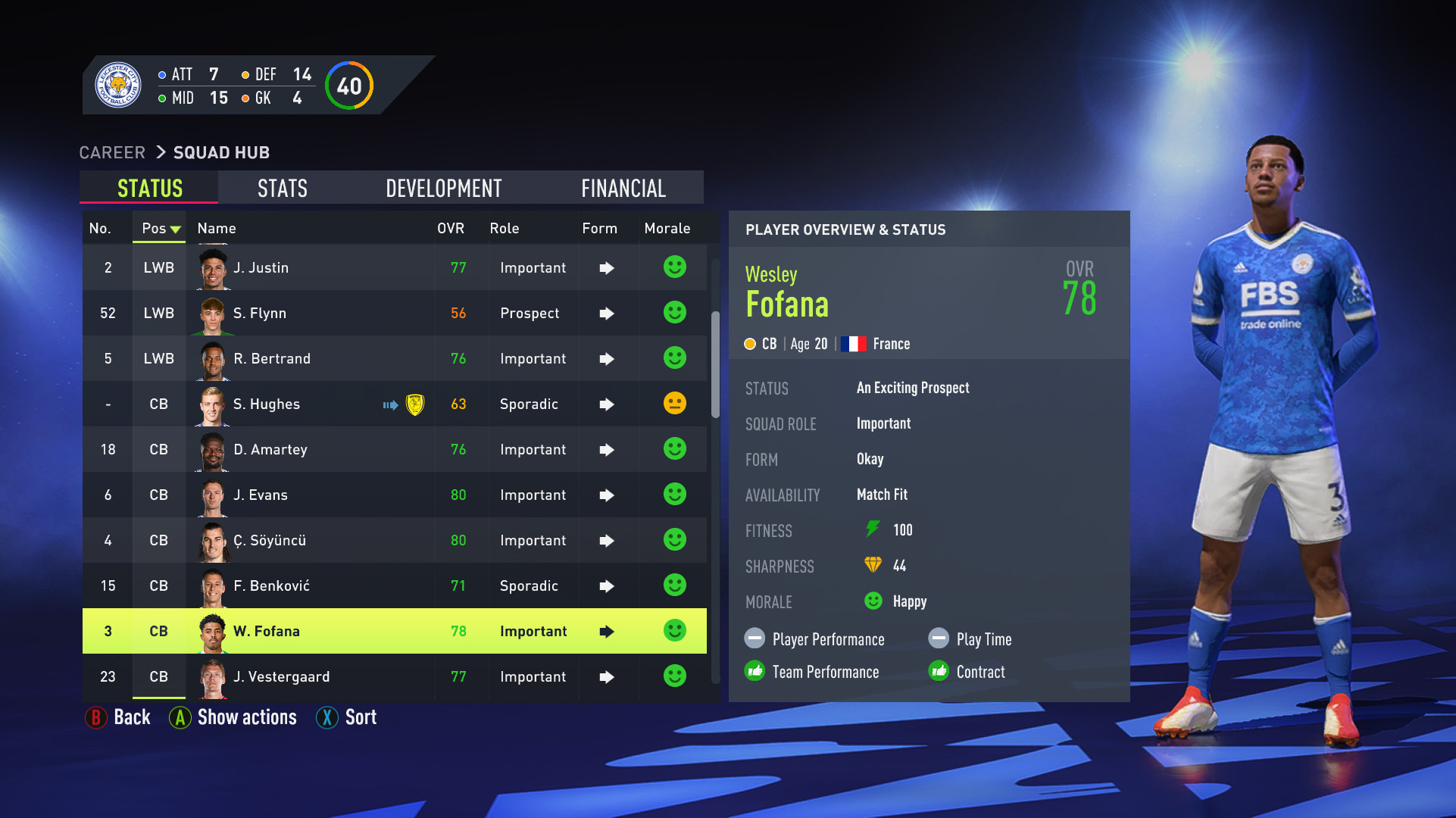 Check them out and you will find yourself scratching your head with question "is this really a generic face?". The Youth Academy has also received a host of new generic faces with faces that actually look like 15 and 16 year olds.
3. New Scoutable Country
Having a good scouting network in position is paramount if you are looking for a long run in FIFA 22 Career Mode, having more scoutable countries is even better because it opens more room to find the next Messi and Ronaldo.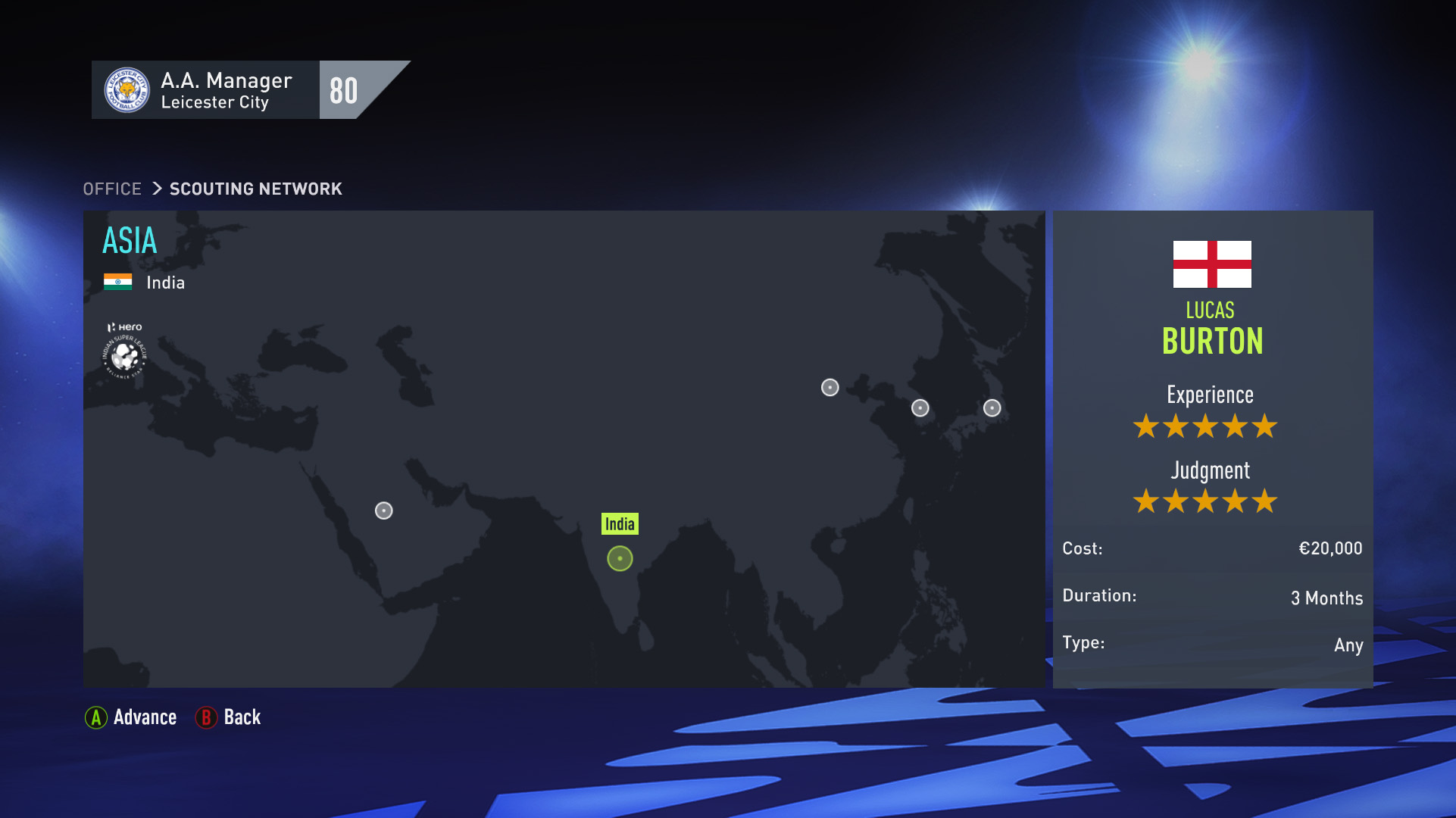 FIFA 22 sees the addition of a new country in Career Mode, India. The South-Asian country is now available to scout in the Youth Academy and also in the Global Transfer Network.
This means you can scout not only the very best players from the Indian Super League but also unearth the best talent from India. It is, however, disappointing to note that the Indian national team has been removed in FIFA 22.
4. Scout from the Transfer Hub
New or should we say a returning feature is the ability to scout your players from the Transfer Hub. One thing this feature does so well is save you a lot of time from always having to go to the Global Transfer Network in order to scout players. You can pick players from anywhere, send them to the Transfer Hub and start or stop scouting them from the Transfer Hub. It is so convenient!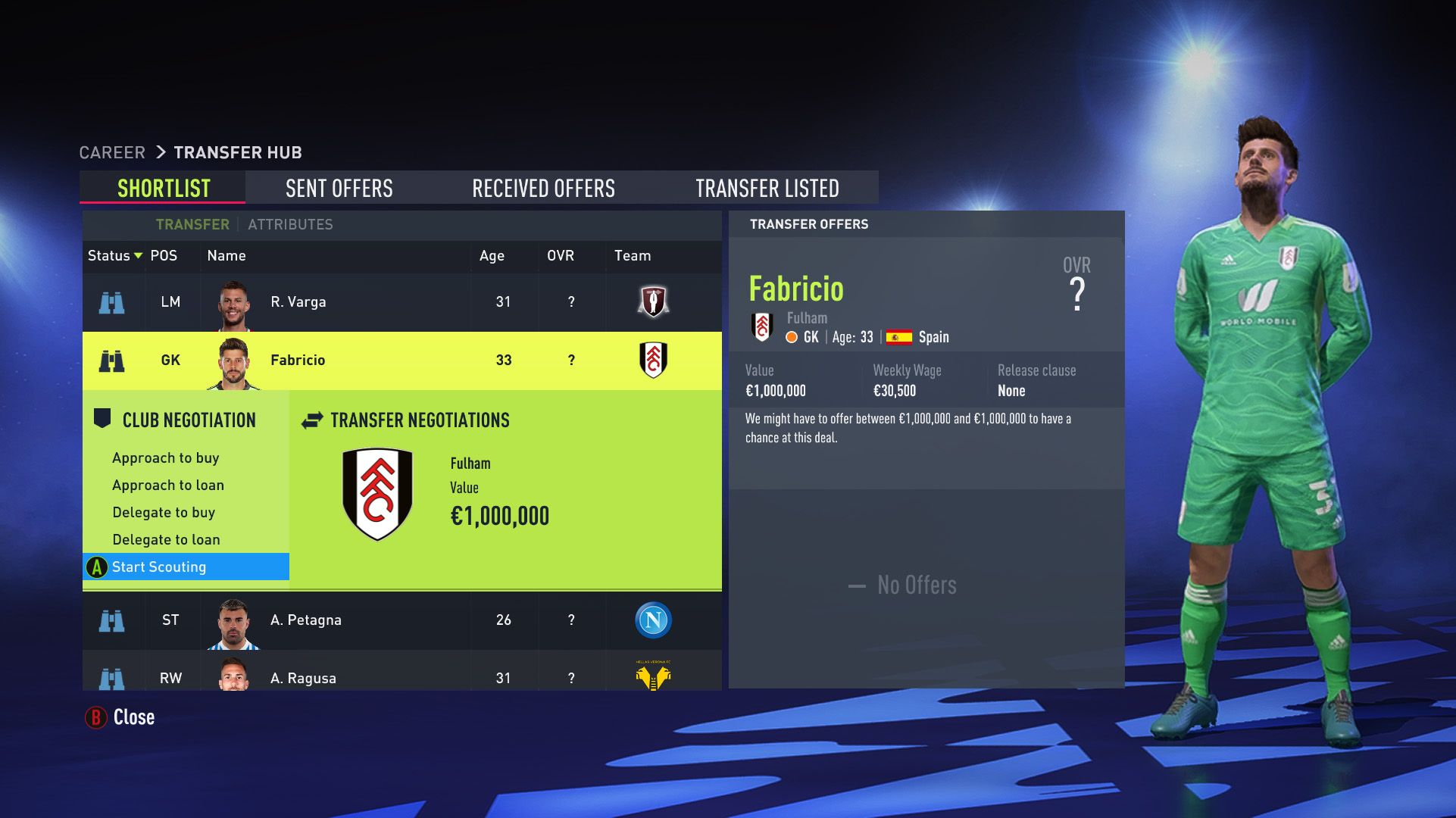 5. New Customization items
EA Sports has treated us well in FIFA 22 Career Mode with a wide range of new retro boots and hairstyles that cater for everyone. There are over 20 new hairstyles and 15 new retro boots. Do not underestimate the power of a new haircut that can drastically change your players look.
#FIFA22 will feature Classic Boots 👟 in-game!

We can confirm the next boots:

✅ Adidas Predator Accelerator
✅ Nike Mercurial Vapor I
✅ Nike Mercurial R9
✅ Nike Hypervenom I
✅ Nike CTR360 Maestri II
✅ Nike Total 90 III
✅ Puma King – Pele

Thanks to @MGH for the reveal! pic.twitter.com/UOS7kjKbQ1

— FIFA Infinity (@FIFA_Infinity) September 21, 2021
Retro boots famously worn by Icons of the beautiful game such as Pele, Diego Maradona and Wayne Rooney during their careers are also a welcomed addition. You can even create your own storylines around these boots in Career Mode.
For instance, your youth prospect has to break Wayne Rooney's all time goal scoring record for Manchester United in order for you to give him cleats famously worn by Wayne Rooney.
FIFA 22 is out now on Playstation 5, Playstation 4, Xbox Series X|S, Xbox One, Google Stadia and PC.