The FIFA series have gone through a huge re-branding over the past year or so, but many features of the new game are still the same, including free transfers.
If you're building a squad in Career Mode, and you're sick of spending up your transfer budget, then free agents are a nice way of bolstering your squad, often with bags of experience. Yet it can also be hard to single out the best deals from the hundreds of options available.
Read on to find out how to pinpoint those hidden gems that have the potential to turn into something truly great.
Why are Free Agents so great?
They say you don't get anything for free in life, but this isn't 100% true. If you know where to look, you can find some very useful freebies.
Buy-one-get-one-free' offers online will show up a free item or two that retailers are willing to give away, and you might come across a no-deposit bonus or two when you check out a list of best online casinos, although these do tend to come with wagering requirements that restrict winnings.
In EA Sports FC 24 terms, the freebies you find in this game come with no restrictions, except possible high wages. If you know how to find good players out of contract, then you can get an advantage over your rivals. Free transfers prove that you can get great value without making a dent in your transfer budget. They also free up money for you to spend elsewhere on your team.
But who are these hidden gems to look out for? Let's delve into the best freebies the game has to offer.
Jesus Corona (RW, LW)
Age: 30
Overall: 80
Potential: 80
Value/Wage: €20.5m / €25k
Skill Moves/Weak Foot: 5/5
Work Rate: Medium/Medium
Foot: Right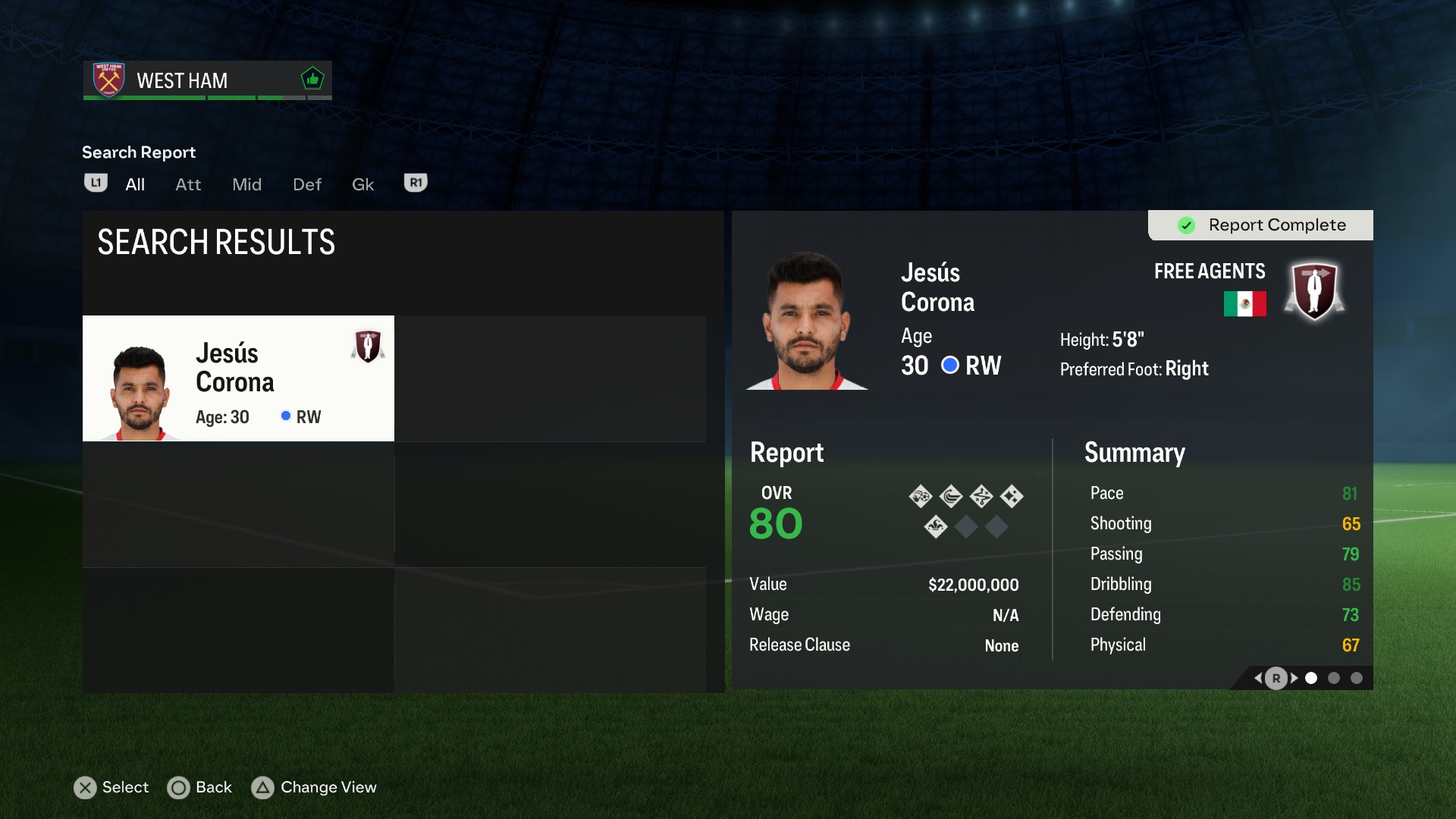 Jesus Corona tops the list of free transfer bargains. The Mexican is a highly skilled winger with exceptional dribbling and versatility who has starred for top European sides Porto and Sevilla.
Now playing in the Mexican league, his five-star skill moves and ability to use his 'weaker' left foot make him a constant threat in one-on-one situations. With a balanced work rate and a jammer of a right foot, he's a valuable asset in attack.
Luis Chavez (CM, CDM)
Age: 27
Overall: 79
Potential: 80
Value/Wage: €20m / €22k
Skill Moves/Weak Foot: 3/3
Work Rate: High/High
Foot: Left
𝙅𝙤𝙜𝙖𝙙𝙤𝙧𝙚𝙨 𝙡𝙞𝙫𝙧𝙚𝙨 🔓

3 jogadores livres para contratar no modo Carreira ✅

🇲🇽 Luis Chávez – 79/80
🇲🇽 Carlos Rodríguez – 76/79
🇲🇽 Uriel Antuna – 75/77#FC24 #FIFA23 pic.twitter.com/QhrP5M8fuD

— 𝙁𝙄𝙁𝘼𝙅𝙀𝙁𝙁 (@fifajeff_) July 26, 2023
Luis Chavez is a midfield workhorse with a high work rate and a wonderful passing range. While his skill moves are limited, his ability to cover ground and provide defensive support makes him a reliable presence in the middle of the park.
Chavez's career highlight is probably his stunning 30-yard free kick that sent Saudi Arabia out of the World Cup last year, so bear in mind that he has that in his locker, too!
Henry Martin (ST)
Age: 30
Overall: 79
Potential: 79
Value/Wage: €17m / €24k
Skill Moves/Weak Foot: 3/3
Work Rate: High/Low
Foot: Right
This is Henry Martin, striker for Mexican club America
byu/josuefco inEASportsFC
Henry Martin is a traditional striker with a preference for using his right foot. His high attacking work rate makes him a consistent goal threat, as he's proved with his prolific strike rate for Club America.
Martin's defensive contributions may be limited due to his low defensive work rate, but he's still a reliable option for leading the line if you're at the top end of the Championship, or maybe even lower half of the Premier League.
Marko Stamenic (CDM, CM)
Age: 21
Overall: 70
Potential: 83
Value/Wage: €3.7m / €6.2k
Skill Moves/Weak Foot: 3/4
Work Rate: High/High
Foot: Right
At just 21, New Zealander Marko Stamenić stands out as a versatile central defensive midfielder with a high/high work rate and promising potential of 83. With solid skills and physical presence, he's a great pick for teams seeking youthful dynamism in EA Sports FC 24.
Sofiane Boufal (CF, LM, ST)
Age: 29
Overall: 76
Potential: 76
Value/Wage: €7.5m / €19.5k
Skill Moves/Weak Foot: 4/4
Work Rate: Medium/Low
Foot: Right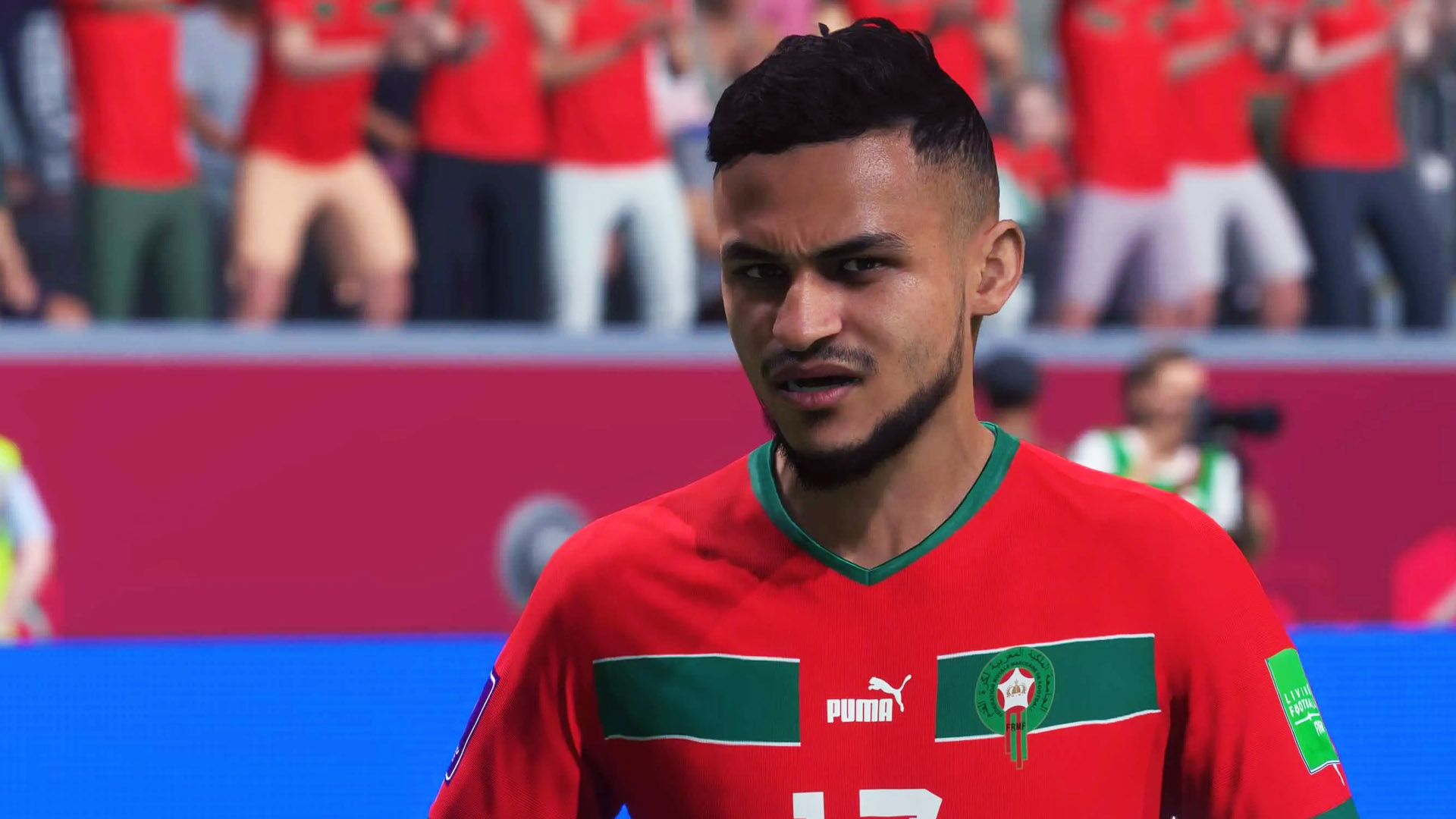 Sofiane Boufal is a technically gifted forward who has graced the Premier League and La Liga in recent years. While he may not have the highest overall rating, his versatility and ability to create scoring opportunities with his skills make him a valuable option in the attack. Not bad for a free!
Akram Afif (LM, CF, CAM)
Age: 26
Overall: 76
Potential: 76
Value/Wage: €8m / €17.5k
Skill Moves/Weak Foot: 4/4
Work Rate: High/Medium
Foot: Right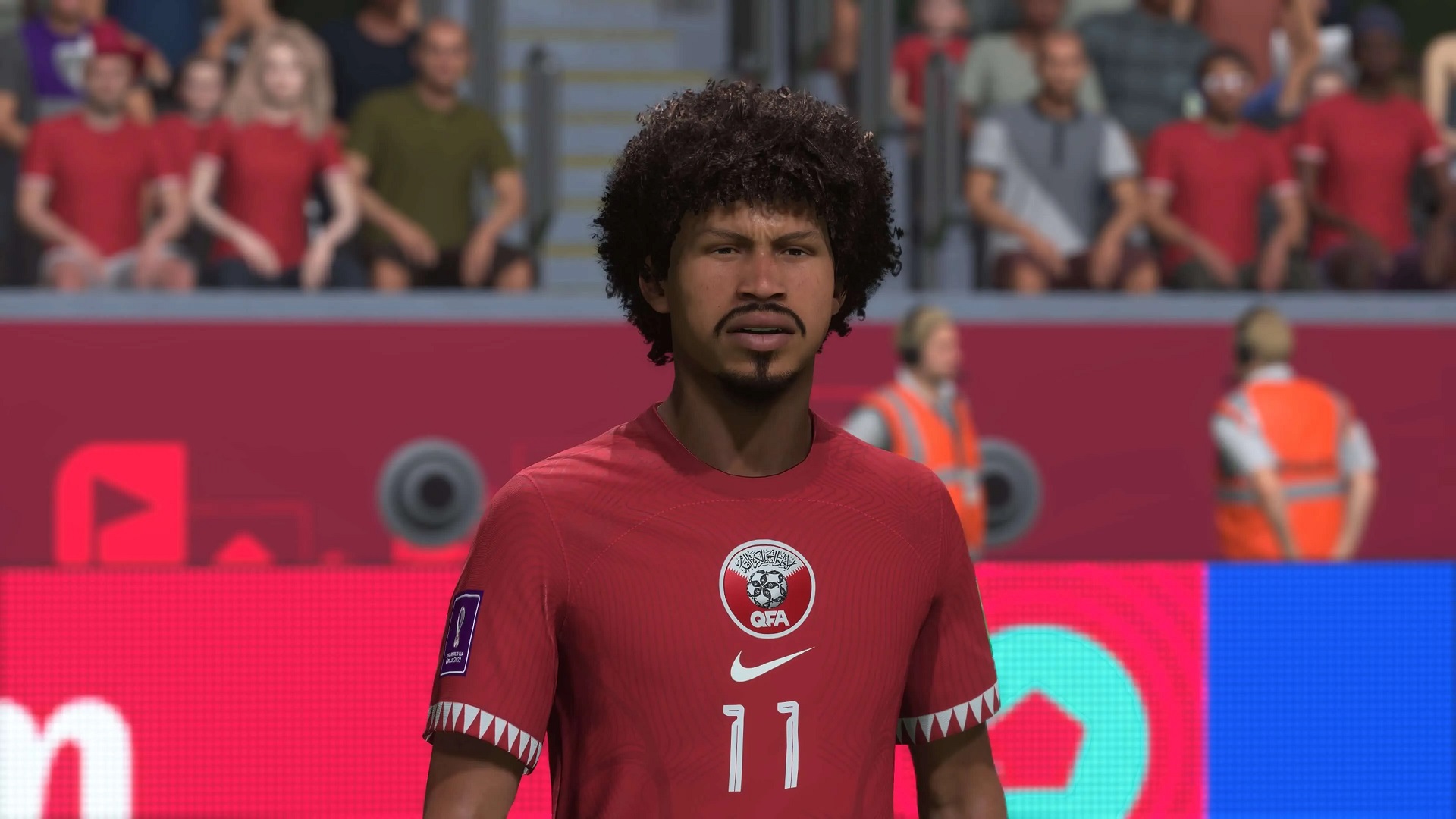 Akram Afif can play in several attacking midfield positions with his balanced skill set and ability to use either foot. His high attacking work rate and four-star skill moves make him a dynamic playmaker, but he's not the finished article. A good manager (like you, of course) can get the best out of him and make him into a star.
Israel Reyes (CB, CDM)
Age: 23
Overall: 75
Potential: 82
Value/Wage: €10.5m / €13k
Skill Moves/Weak Foot: 2/4
Work Rate: Medium/Medium
Foot: Right
𝙋𝙖𝙨𝙨𝙚𝙨 𝙇𝙞𝙫𝙧𝙚𝙨 🔄✅

Jogadores com potencial 80+ 📉

🇲🇽 Israel Reyes ➡️ 75/83 📉
🇲🇽 Marcel Ruiz ➡️ 75/82 📉
🇳🇿 Marko Stamenić ➡️ 69/81 📉
🇲🇽 Luis Cháves ➡️ 79/80 📉#FC24 pic.twitter.com/4CHdjx5VEk

— 𝙁𝙄𝙁𝘼𝙅𝙀𝙁𝙁 (@fifajeff_) October 31, 2023
That's right, another Mexican! The 23-year-old Israel Reyes is a center back that offers a solid blend of defensive skills and growth potential in EA Sports FC 24. With an overall rating of 75 and a potential of 82, he's well-suited for teams needing a reliable defender with room for development. Reyes's medium/medium work rate and right-foot dominance, coupled with his physical stature of 179cm and 73kg, make him a balanced choice for the central defense.
In conclusion, EA Sports FC 24's free agents pool is a goldmine for savvy managers looking to build a strong squad without breaking the bank. From versatile attackers like Jesus Corona and Sofiane Boufal to promising defenders like Israel Reyes, there's a wealth of talent available at no transfer cost.
Whether you're fortifying your midfield with players like Luis Chavez and Carlos Rodriguez or eyeing future stars like Marko Stamenić, these free agents offer incredible value. They prove that with a keen eye and strategic planning, you can enhance your team significantly, saving funds for other crucial areas. Remember, the right free agent could be the missing piece in your quest for glory.