We entered the new decade on very shaky legs – a bit like Nicklas Bendtner in front of an open goal. Who wouldn't want to get into a time machine and revisit the past? We're sure Arsenal fans would love to experience winning the league with 'The Invincibles' once again. Barcelona FC fans would probably love to go back to a time where they had money. Maybe Manchester Utd fans would enjoy a time period where their noisy neighbors (Man City) were mute.
That's why nostalgia is so appealing, especially when you're in the throes of despair. This same nostalgia is the engine behind retro gaming tournaments. While modern games are marvels of innovation and realism, people want to go back to simpler times with simpler game mechanics. Games like Tetris, Super Smash Bros: Melee and Super Street Fighter II are still eSports mainstays.
Despite new iterations of these titles, gamers still return to old school games. Would this work for EA's FIFA?
The Nature of FIFA Games
There's a running joke that EA just releases the same game over and over again. This has been even more apparent with their last four releases of FIFA. While FIFA Ultimate Team gets the spotlight, some components or aspects of the gameplay go neglected. Career Mode is a good example of this. If it's not broken, don't fix it right?
However, that is the problem here. Many fans feel that the Career Mode deserves a revamp. There's an entire subreddit topic dedicated to it. A bulk of the suggested features already existed in older FIFA games.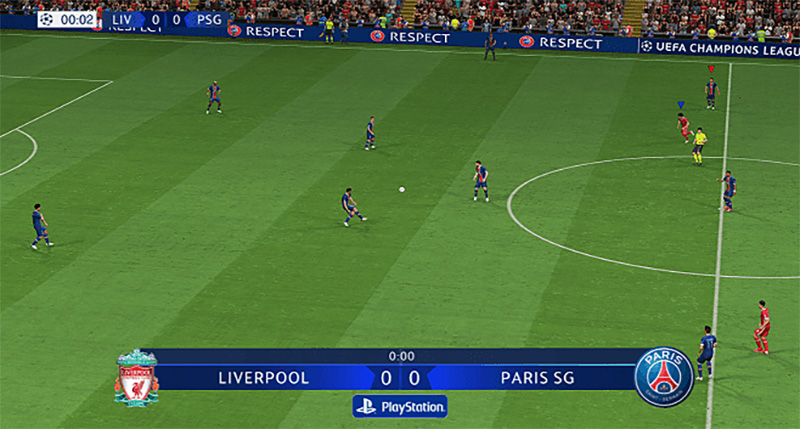 Features such as stadium upgrades, longer than 15-year careers, team chemistry, etc. In my personal opinion, FIFA's career mode reached its peak in FIFA 11. It also had brilliant gameplay. I have a compelling reason for replaying it, despite it being a decade-old game. The main argument against FIFA games being involved in retro-gaming tournaments is their release schedules. FIFA games are released annually and most eSports athletes want to focus all their energies on becoming the best in the latest iteration. That's where the money is.
But it's a two-sided coin. Because of the popularity of FIFA as an eSports, there is a lot of competition. Not just in terms of tournaments but streaming too. To escape all this congestion, one may consider revisiting older titles. Titles that you may have already mastered.
Which FIFA Games Would Be Best Suited For Retro-Gaming Tournaments?
Starting your very own pop-up retro-gaming tournament isn't all that hard. You don't have to wait for big sponsorships to do it. It can be as self-sustaining as the NonGamStopBets.com independent platform.
Furthermore, you can follow the stencil of already well-established companies like Retro Events. But which version of FIFA would be best suited for your retro-gaming events?
FIFA's pick-up-and-playability is another key reason why retro-tournament organizers may be reluctant to include it in their rosters. However, titles like FIFA International Soccer (1993) and FIFA Soccer 96 are still fairly easy to learn.
It's titles like these that would make great editions to your local pop-up retro-gaming tournament. Another big plus is the use of mods that can update some of these retro FIFA editions to the current season and enhance the realism experience that even the most recent editions can't offer! Her are the FIFA iterations worthy of considering for a retro tournament and the mods to use:
FIFA 94: A simple bare-bones football game with addictive gameplay.
FIFA 2001: If you're running a Sony PlayStation 2 themed retro-gaming event, then this should be the FIFA game you go with. At the time of its release, it was the most realistic footballing experience on the market.
FIFA 14: This game will always hold a sweet spot in our hearts. It's the closest to perfection EA has ever been. When the PS4 and Xbox One are considered retro machines, FIFA 14 should be included in the line-up of games for your tournament.
FIFA 2003: Another entry that is dear to our hearts. This is the first FIFA to emphasize stadium sounds and authentic goal celebrations.
FIFA 11: Not only does FIFA 11 have one of the best manager/career modes, but it also introduced features such as Pro Passing and a more fluid dribble system. FIFA 11 was fun to play.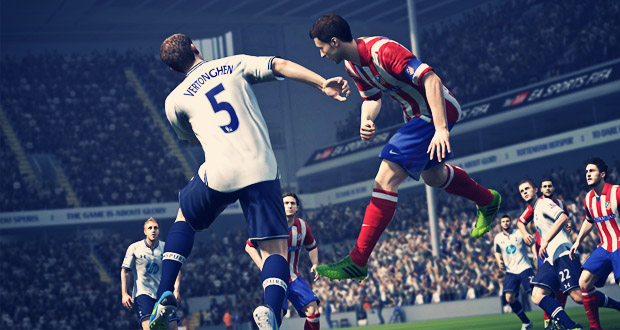 Our Verdict
The success of any games tournaments is dependent on the people and sponsors willing to participate and support. However, not all game tournaments have to be at a grand scale. Grass-roots retro-gaming tournaments work and are valid too.
Nevertheless, including older FIFA games into a retro multi-game tournament isn't a bad idea, especially if you're outside of North America where football is a big deal. Furthermore, if executed well, a FIFA-themed classic game tournament wouldn't be a bad idea either.
When the world opens up again and you need a way to reconnect with people, this would be a great vehicle to help you do so. Nevertheless, we hope you've enjoyed reading this article. If you want quick updates to the latest FIFA gaming news and updates, follow our Twitter. As always, thank you for reading.