With the end of FIFA 21 cycle right around the corner, it's time we turn our attention to FIFA 22! Ultimate Team has always been a huge draw and a huge part of the appeal are the ICON cards. FIFA 21 included over 100 ICONs in the biggest roster in a FIFA game yet. That count is likely to increase with FIFA 22 and we have started receiving rumours and news about potential ICON players that could make the cut.
Rumours Galore
Recently, EA updated the FIFA database and keen-eyed data miners managed to extract some very important information out of the additions. A host of clubs have been added to FIFA's club list in preparation for the upcoming season. While most of the clubs added are the newly promoted clubs to the various leagues available in FIFA, there are a few exceptions.
Here's a bunch of the clubs added in today's update. They're all over the place pic.twitter.com/wK5X4Vppr0

— FUT Watch (@FutWatch) June 29, 2021
Clubs like APOEL and Ferencvaros have also been added to the database but they will most likely make the cut in the Rest of The World league. One theory could be that such clubs have been added to fill the spots required for the UEFA Conference League. While the inclusion of Conference League in FIFA 22 is debatable, there is another theory.
There is a chance that these clubs have been added to represent an ICON player that has played for that particular club in the past. We could see more obscure or smaller clubs be represented by ICONS as well as league-based inclusions. The Premier League recently inducted many players into their Hall of Fame. While Premier League legends who are not in the Hall of Fame are already ICONS in the game, there is a very good chance that the inductees can introduce a lot of new names and nominations for the popular card format.
Potential ICON Players in FIFA 22
At the moment, the player names in the mix are closely related to the new clubs that have been added. Some of the names in the conversation are:
Cafu
Abedi Pele (

played for

FC Mulhouse,

Real Tamale & Dragons de l'Ouémé

)
Antonio Di Natale (played for

Iperzola, Varese & Viareggio

)
Jerzy Dudek (

played for Concordia Knurów

)
Ivan Cordoba (

played for Itagui Leones

)
Joe Cole (played for

Tampa Bay

Rowdies)

Robbie Keane (played for

ATK Football Club

)

Tim Cahill (played for Hangzhou Greentown)
Aleksandr Mostovoi (

played for Presnya Moscow & CIS)
🚨BREAKING: 2 New Confirmed Icons coming to #FIFA22 According to @fifautita @discovery_fut 🇧🇷🇮🇹 (Rating and Stats are NOT official) pic.twitter.com/J1FsdN54RI

— Sahil (@Criminal__x) June 30, 2021
Not just these, but there are a few more ICON players that could be added if we were to look at other FIFA titles developed by EA. The most played FIFA title in Southeast Asia, FIFA Online 4, also got a bunch of new legends added into the game recently. The new ICON roster was presented by the players themselves in a video teaser. There are some tasty names in the roster:
Gabriel Batistuta
Diego Forlán
Iker Casillas
Wesley Sneijder
Robin van Persie
Jaap Stam
Lúcio
Cha Bum-kun
FIFA Online 4 new Legends.
Casillas,Sneijder,Lucimar.
They will probably appear in #FUT22#FIFAONLINE4 #FIFA22 pic.twitter.com/OnJkoTrgB8

— Vincent程楠 (@Vincent_Nan) March 23, 2021
Last but not least, it is interesting to note that FIFA Online 4 and FIFA 21 does not have the same ICON rosters. Surprisingly, FIFA Online 4 has a lot of ICONs that have been removed from the mainstream FIFA franchise. Most of these legendary players were last seen in FIFA 17. Some of the iconic names include:
Andreas Brehme
Freddie Ljungberg
Pauleta
Vitor Baía
Stefan Effenberg
Bierhoff
Teddy Sheringham
David Seaman
Gary Neville
Paulo Futre
Robbie Fowler
Ole Solskjær
Carlos Valderrama
Alexis Lalas
Jens Lehmann
Jamie Carragher
Frank de Boer
It is definitely weird to see such high-profile names be excluded from EA Sports FIFA but there is a very good possibility of these names making it back.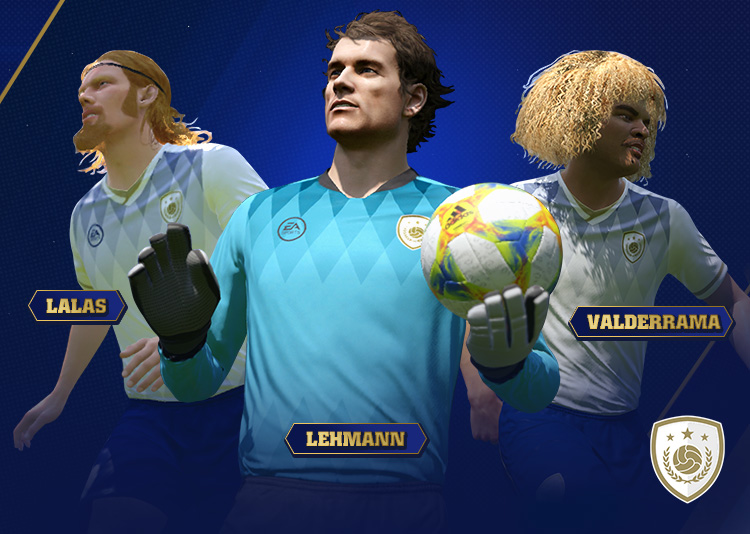 New ICON Clubs?
Along with the addition of new clubs and the ICONs rumour mill working overtime, there seems to be a huge modification to the current ICON team format. Another peek into the database revealed 2 new club names. Given that the FIFA 22 ICON roster is set to be massive, there could be a change in the system.
There was a team in the code called "FUT 21 Icons"

In the latest code update, EA renamed it to "Icons Club"

They also added a new team called "FUT Heroes Club"

🤔🤔🤔

— FUT Watch (@FutWatch) June 29, 2021
Up until now, a team called 'FUT 21 Icons' existed. It has now been determined that the team has been renamed to 'ICONs Club'. Not just that, there is the addition of a new team called 'FUT Heroes Club'. It is yet to be decoded as to what those teams mean.
Our best guess is that either we will see a new ICON card type regarding the "Heroes" or that we may see a special team of club legends who differ from the rest of the ICONs. This could explain the division of ICONs. Either way, our guess is as good as yours!
And that is all the info we have on FIFA 22 ICONs so far. With the new game cycle beginning, we are bound to get more information in the coming weeks, if not days. Stay tuned for more updates on these ICONs and FIFA 22!