You will hardly find games as good as Fortnite in terms of cross-overs. Epic Games' star child is the centre of attention when it comes to collaborating with the biggest names of many industries. So far, the Battle Royale classic has mostly collaborated with the entertainment industry, most notably the Thanos event a while ago which was a huge hit. Of lately, Epic Games have ventured into tie-ups with sports organisations and teams with NFL making a huge impact while the one-off special Michael Jordan collab was a nice touch. Now, Fortnite has started dabbling into the world of football and the results are already showing.
The Football Connection in Fortnite
The football revolution in Fortnite started with the Kickoff Set. Launched at the start of 2021, a total of 23 clubs from all over the world including some big names like Manchester City, Juventus, Celtic and both the Milan clubs have been integrated into the game in different ways. You can collect the club kits as costumes and wear to show your support. Although these are cosmetic additions, Epic Games have integrated the beautiful game too!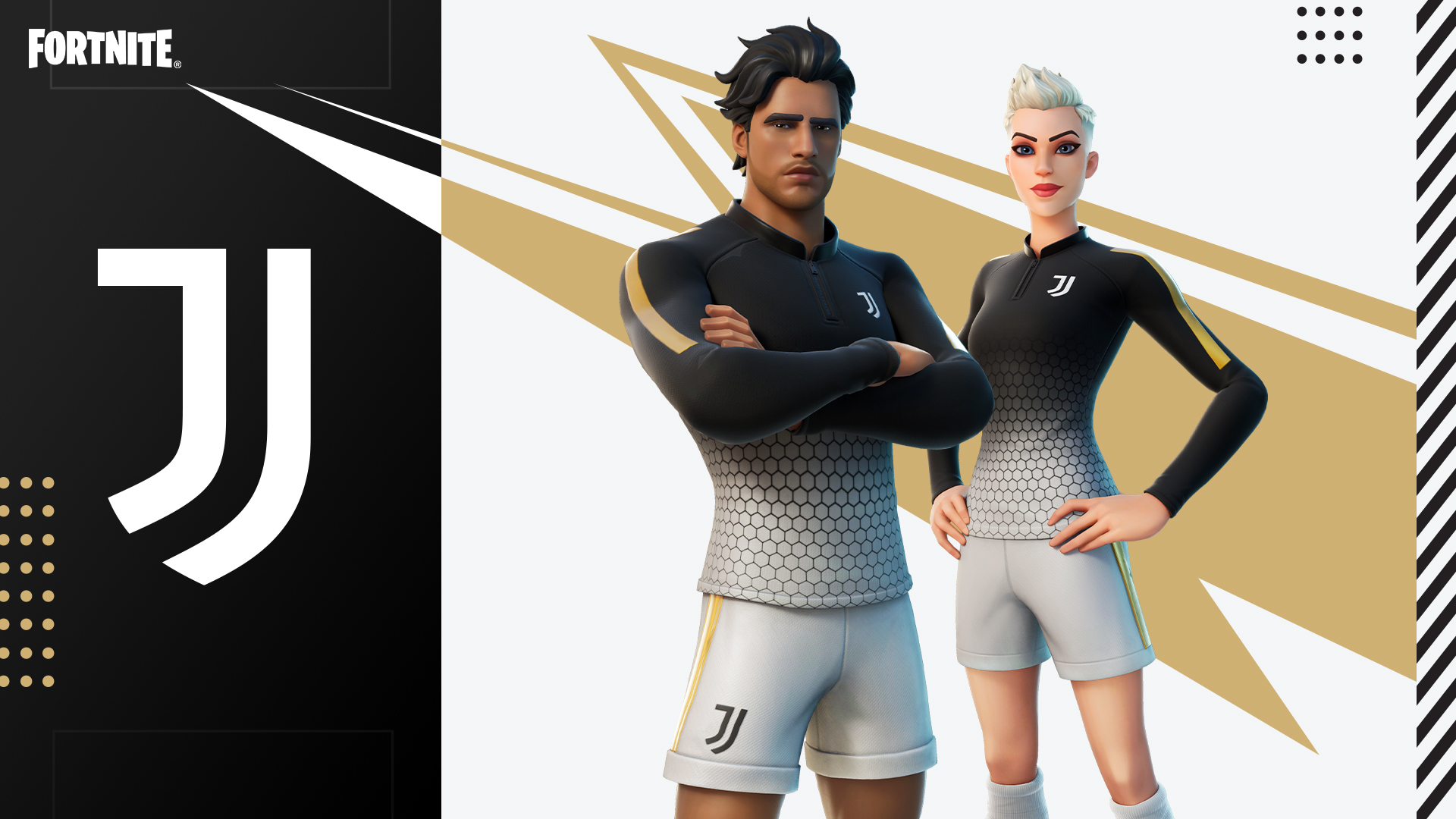 Having partnered with the Brazilian icon Pelé, Fortnite sees a new game mode named Pelé Cup where winners can gain items from the Kickoff set as a reward. You can still buy the items as well as a special Pelé emote from the store. The top scorers getting a real-life t-shirt signed by the icon himself is a huge bonus. And this movement is exactly what got the FIFA community talking. And it was the entire game and not just the items that got them talking.
How FIFA Can Adopt the Fortnite Model
It's not just the football integration that Fortnite did well, but the core gameplay is something FIFA can implement, given that both franchises are built on player experience. While Fortnite may strictly be an online game, there are parts of it that can be applied to the offline modes in FIFA too. Scenarios like gameplay balancing, better quality of life improvements, treating the game cycle as service based rather than product based and much more will help elevate the end-user satisfaction. Out of these factors, proper in-game economy is definitely a priority, something which Fortnite seems to have figured out.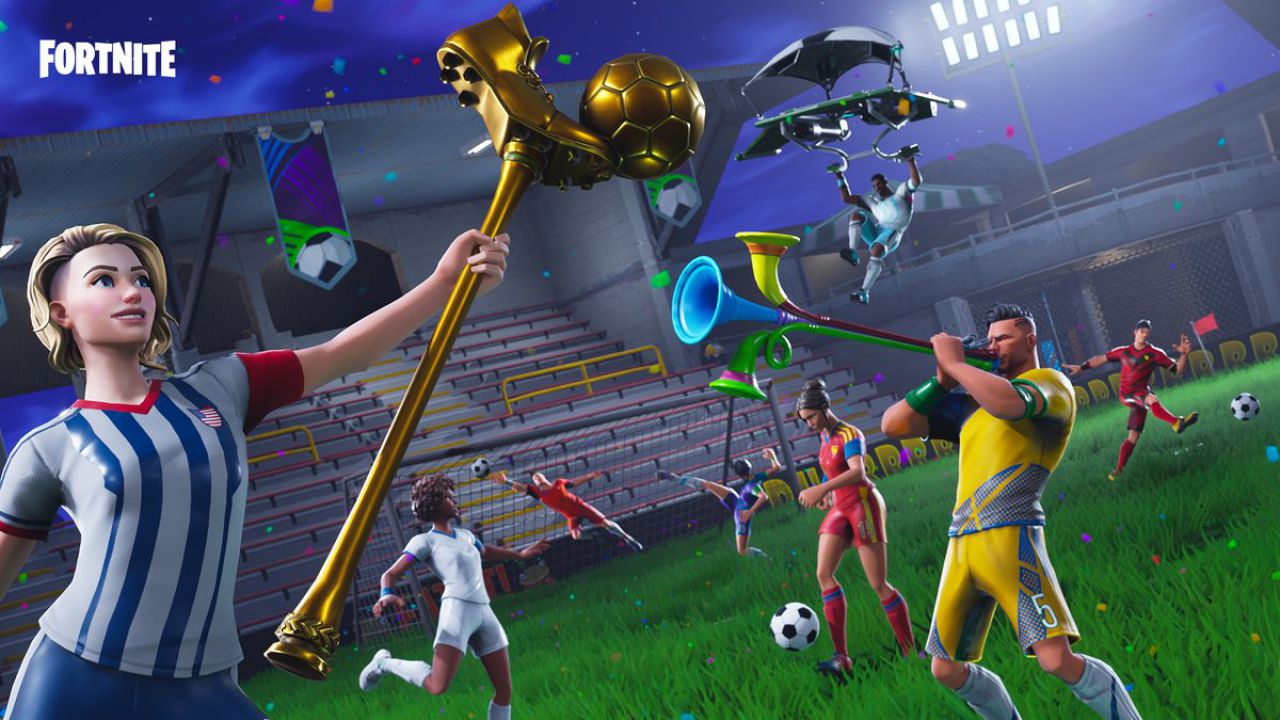 Speaking of in-game currencies, if you'd like to learn more about safe and secure in-game items trading, check out ElDorado for more info.
Gameplay Basics
Probably the biggest pet peeve of almost every FIFA player out there is how the game takes the shape of pay-to-win. This holds true for Ultimate Team where you are likely to get no enjoyment whatsoever building a squad and getting destroyed by God-tier teams of other players who bought most of their squad players. There is a distinct need of buying your way to a competent squad as working your way towards is definitely not going to work out.
In comparison, Fortnite has largely relied on keeping its gameplay mechanics and its visual mechanics separate. You don't need to invest heavily into the game financially to be good at it. The gameplay is largely skill-driven and even the absolute novices can take to the matches without worrying about in-game items that put them at a disadvantage. This combined with the one-level-for-all approach, as opposed to the tier system in FIFA, make for a healthy and competitive environment.
Redesigned Economy
Another huge hindrance in the way of the FIFA community is the excessive reliance on microtransactions. To be completely honest, Fortnite has just as much of a microtransaction based market as FIFA but the way both developers promote it is completely different. FIFA relies on the in-game currency being spent on items that help a player improve their chances at winning and increasing their strength overall in-game. In Fortnite however, most market items are purely cosmetic and have almost no effect whatsoever on the gameplay experience.
Despite that, players do buy skins and various items to make themselves stand out each game and give a unique identity to their character. Cosmetic items work when they have an aesthetic or experiential value in-game. Thankfully, EA seem to have caught up to the cosmetic packs hype train and are venturing into the business side of things.
Creating a Collective Experience
If there is one thing FIFA must absolutely inculcate, it is the multiplayer experience offered by Fortnite. Fortnite encourages players to play in groups to get the best experience out of each match, something which FIFA has not integrated into its game modes. The only proper multiplayer co-op mode in FIFA is Pro Clubs but given that it has been neglected over the years, the story is quite grim. FIFA 21 did bring a co-op FUT experience but the end goal is still very far and changes are necessary. This will help bring the community closer together and enhance the replay value of each FIFA title.
Licensing and Special Events
A special event in FIFA is limited to Pack based events and announcements, something which is largely microtransactions-based. However in Fortnite, special events can range from the various collabs mentioned at the start to entire new game modes! Fortnite players still remember the 50v50 mode fondly and the season system of the game is a joy to behold. For example, FIFA can instantly employ the seasons and battle pass system to two of their game modes without hesitation, namely Pro Clubs and VOLTA. It will take both the game modes to new heights while still keeping the basic formula intact.
As for the licenses, Fortnite has already proven that you don't need long term licenses and exclusives to improve the realism of a game. Big stage events like the recent Euro 2020 announcement show that it is not impossible to strike a deal despite legal hurdles. Konami has the exclusive rights to Euro 2020 and Fortnite still managed to have some representation of it in-game. It is certainly not impossible and FIFA could do with a licensing ecosystem overhaul. However, it works both ways as the depth of realism in FIFA due to the licenses is simply unmatched right now.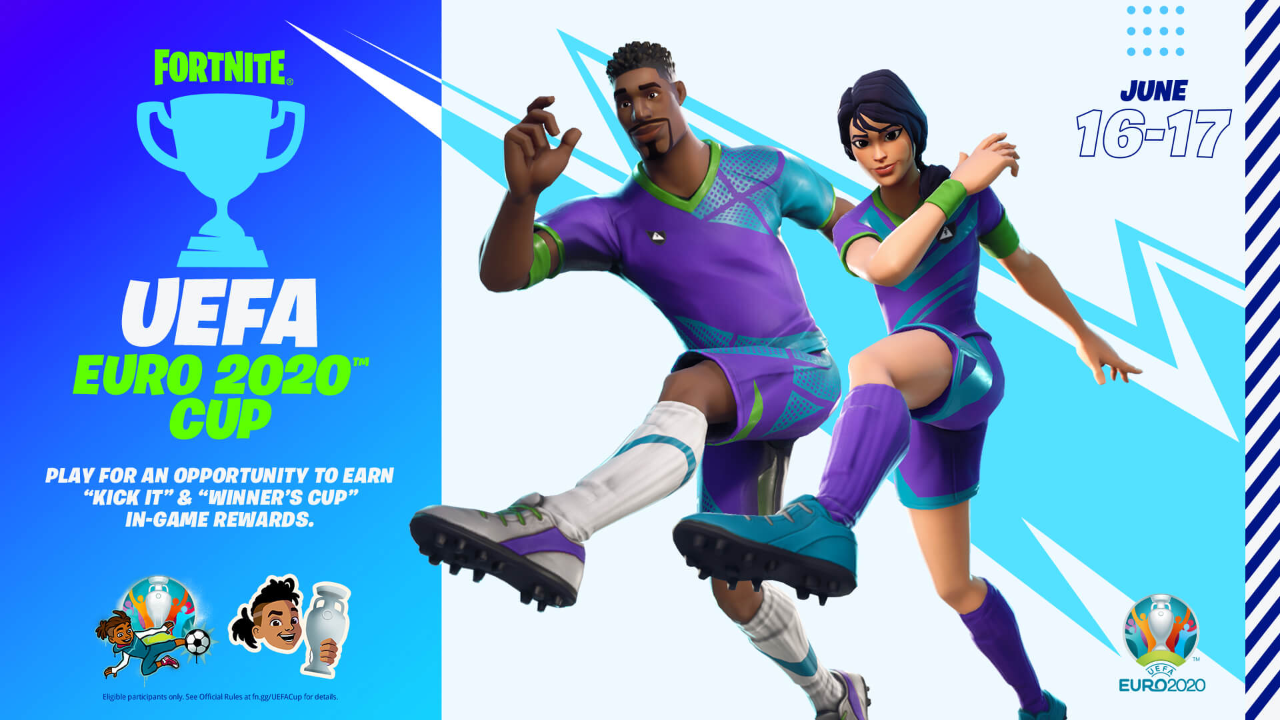 And this concludes our brief insight into the fundamentals of Fortnite and how it can be a spiritual predecessor to FIFA. A game can be of any genre or platform but the core values of gaming never change. Players are the best judge of what a community wants and their feedback is vital in developing a game. If a Battle Royale game can create a footballing world in their game, surely a purely footballing game can too, right? What features do you think that FIFA should borrow from other games?