Ted Lasso, the fictional football coach turned internet sensation, has been a global hit since its inception as a TV show. With its heartwarming storylines, charismatic characters, and feel-good moments, Ted Lasso has managed to capture the hearts of audiences worldwide.
Therefore, when news broke that the character and his team, AFC Richmond, would not be part of the highly anticipated video game EA FC 24, it caused quite a stir. Let's go ahead and check out the reasons behind this unexpected decision.
Ted Lasso and AFC Richmond Will Not Be in EA FC 24
With the release of EA FC 24 just around the corner, many fans eagerly anticipated playing as AFC Richmond and guiding them to glory with Ted Lasso at the helm as they did in FIFA 23. However, in a surprising move, it was confirmed that neither Ted Lasso nor his beloved team would make an appearance in the latest edition of the game.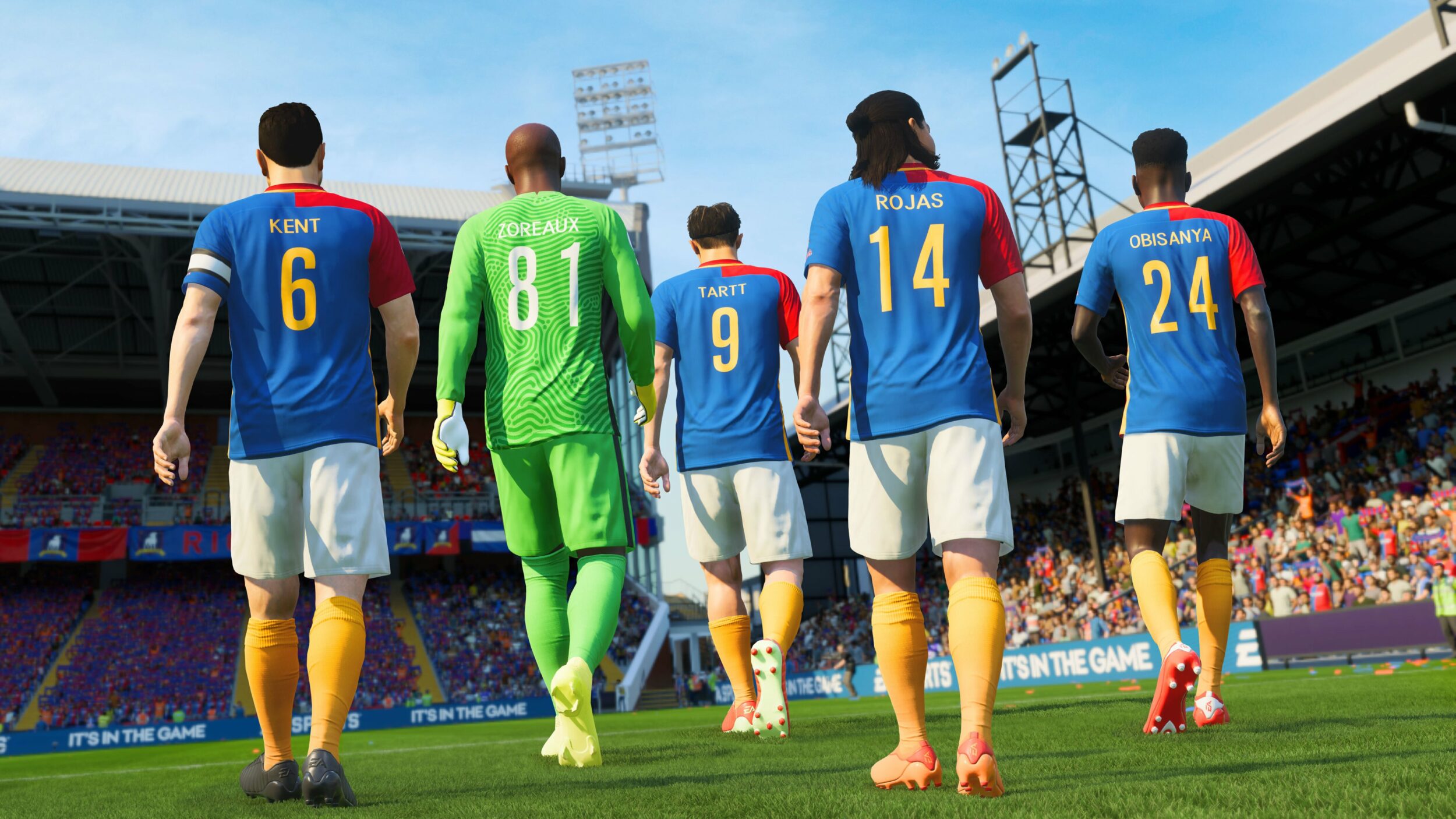 There are several speculated reasons for this exclusion. Firstly, licensing rights can be a complex issue. With the show owned by a different entity than the game, it's possible that they couldn't come to an agreement in time for the game's release. Another factor could be the game developers' desire to maintain a realistic representation of football, and introducing a fictional team could blur the lines between fiction and reality for some players. Whatever the real reason might be, we have to say goodbye to Ted Lasso and AFC Richmond.
Why is Ted Lasso Popular and Where Can You Watch It
It's hard to pinpoint just one reason why Ted Lasso has become such a phenomenal hit. The character of Ted Lasso, portrayed brilliantly by Jason Sudeikis, brings a unique blend of optimism, humor, and genuine concern for his players that resonates deeply with viewers. Moreover, the show tackles themes of friendship, redemption, and personal growth in a way that's both engaging and emotionally resonant.
Beyond the well-crafted storyline and standout performances, the show's setting in the world of English football provides a rich backdrop that appeals to both sports fans and those who couldn't care less about the beautiful game.
For those looking to catch up on all the Ted Lasso action, it's available for streaming on Apple TV+. The platform has not only the episodes but also behind-the-scenes content and interviews that give fans a deeper dive into the world of Richmond and its lovable coach.
Conclusion
The omission of Ted Lasso and AFC Richmond from EA FC 24 is undoubtedly disappointing for fans who hoped to see their favorite characters in the virtual pitch. However, given the complexities of licensing rights and the game developers' objectives, such decisions are sometimes unavoidable. Regardless, the love for Ted Lasso remains unwavering, and fans can always return to Apple TV+ for their fix of this heartwarming tale.