It's here and it's bigger than ever! The annual Bundesliga eSports International Championship is back with a bang this year as more than a dozen countries will compete to win the VBL International Series 2021. Here are all the details of the tournament!
VBL International Series Format
While the Virtual Bundesliga is reserved to European players only, Bundesliga fans and players outside Europe will have the opportunity to participate in the international version of the tournament through a series of qualifiers.
In a shift from the normal format, the tournament will be played on two separate games namely FIFA 21 and FIFA Online 4 (FO4). This move stems from the fact that a lot of countries competing in this year's VBL Series are from Southeast Asia where FO4 is very popular.
The @vbl_official 🇩🇪 International Series is back! @Bundesliga_EN fans from 17 countries 🌎 can now register, take part, and show their #FIFA21 skills.

Find out more & register here –> https://t.co/B7i0C1cJkE pic.twitter.com/uCneIU1wjp

— EA FIFA esports (@EAFIFAesports) April 23, 2021
A total of 17 countries are set to take part in the tournament with players from these countries free to register and compete in the online qualifiers. The top 64 players will then take to the regional finals where 4 winners, one from each region will be crowned the VBL International Series Champion. As they say at PlayOjo casino, the odds have never been higher.
VBL International Series Qualifiers and Finals
The first stage of the competition will involve a series of online qualifiers for all the 17 countries involved. There are 10 online qualifiers in total, grouped by regions and only the top 64 players from that stage will progress to the regional finals. However, in the case of competitors appearing from the same country, the top-rated player from each country will get priority spots and the remaining spots will be filled by the highest rated players from that region.
The available spots for each region and their game platforms are as follows. Note that this competition can only be played on Playstation 4, and FIFA Online 4 will be played on PC.
FIFA 21: USA/Canada – 8
FIFA 21: Mexico – 8
FIFA 21: Colombia/Perú/Chile/Argentina – 10
FIFA 21: Brazil – 6
FIFA Online 4: China – 4
FIFA Online 4: Vietnam – 4 (offline)
FIFA Online 4: South Korea – 4
FIFA Online 4: Thailand – 4
FIFA 21: Japan/Singapore/India – 10
FIFA 21: Indonesia/Malaysia – 6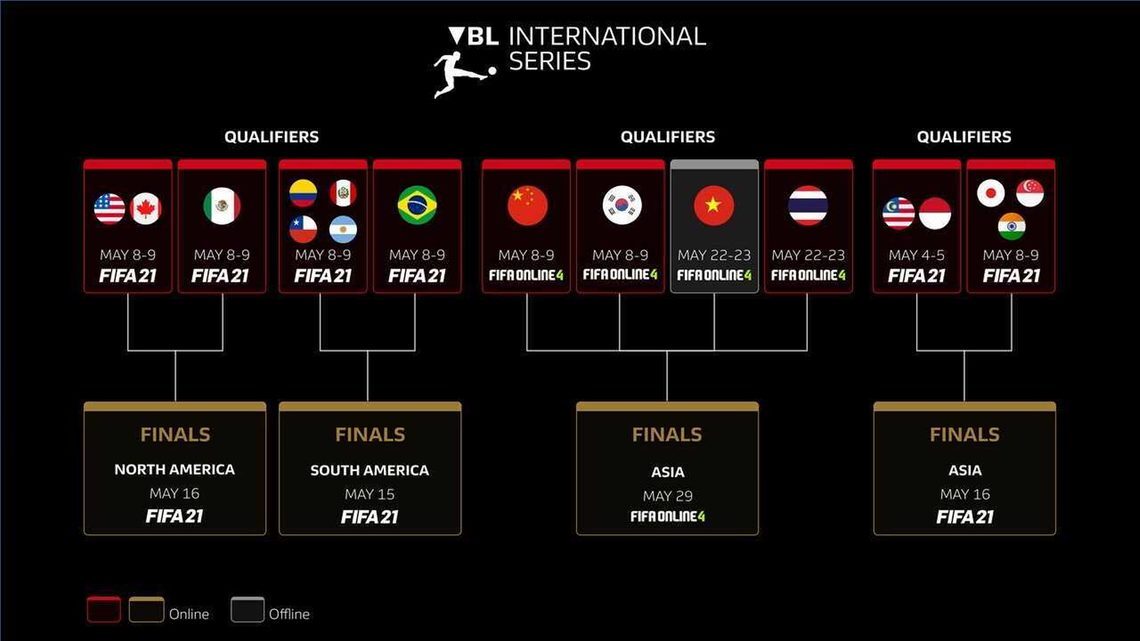 All Qualifiers will take place online, except for Vietnam which will have physical qualifiers. The 64 players that qualify will then head over to the Regional Qualifiers that are 4 in total with 16 players in each final. Every competitor will choose an official Bundesliga club and the finals will play out to crown 4 different regional champions!
VBL International Series Schedule and Prize Pool
The tournament will start on May 4th, 2021 with the first set on online qualifiers and will end on May 23rd, 2021, for the last online qualifier. Similarly, the regional finals will kick-off on May 15th, 2021 and continue until May 29th, 2021 when the last finals will take place in Asia. There will be three FIFA 21 regional champions and one FIFA Online 4 regional champion this year.
The prize pool has been announced at a total of USD 10,000. This will be shared accordingly for the qualifying stage and the regional final stage with the champions taking home USD 1,000 each, while the runner-up players get USD 500 each. All 64 finalists will also receive a signed Bundesliga Club shirt.
Similarly, the first placed players in the country qualifiers will win USD 300 each with second place getting USD 100 each. Additionally, 50 random winners will be selected to win a Bundesliga club shirt.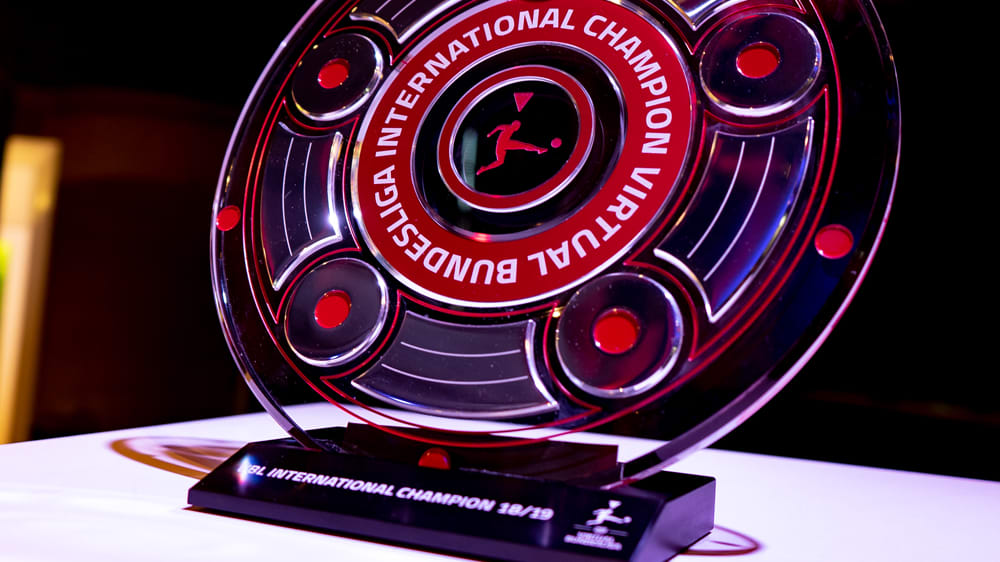 If you're just as excited as us and would like to compete in this tournament, EA and Battlefly have released a complete set of rules and instruction about the VBL International Series 2021 for you to check out. Stay tuned for more and if you're competing, good luck!