The internet has played a massive role in the growth of eSports. It is estimated that in 5 years, eSports could be a $300 billion industry. FIFA is one of the most popular eSports with over 10 million players worldwide, with each player striving to earn the bragging rights.
Getting to the level of eSports professionals is hard, but you can always improve our game. Thinking of how to improve your game? Here are some tips to help you.
Being active in Division Rivals
To become a FIFA Pro Player you have to play FUT and the first step of rising in the FIFA rankings and becoming more noticeable is by playing division rivals religiously. Playing the division rivals helps you tap into the weekend leagues and that is what is important to start conquering those charts.
Some players have said division rivals do not give you any good practice but still, they help you earn coins that can level up your team. Therefore, do not overlook these games because they are crucial when you have the goal of going pro.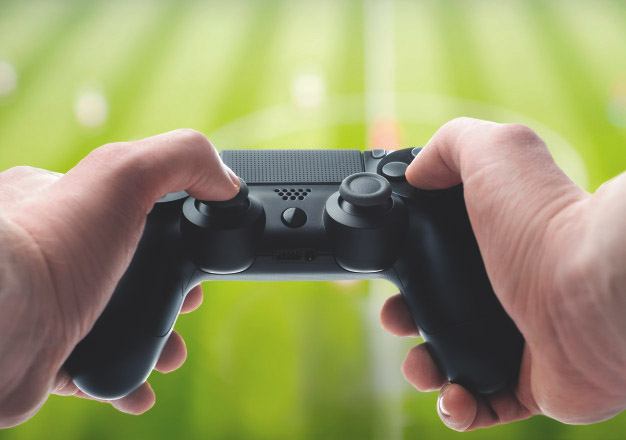 Weekend League has a 30 match cap and winning 27 of those matches can get you the FUT Champions Verified status and become eligible to earn Global Series points. By playing weekend leagues, you can even earn player pack rewards with TOTW in-forms that can drastically improve your squad's quality.
This is, of course, not easy. With so much practice to focus on, it might drift your mind away from your studies if you're still a student and that's certainly not a positive thing. To keep a good balance between gaming and studies, you need to trust the professional writers at Edubirdie. They are qualified, come from a professional background and know their job well to help you focus.
Improving your gameplay
A lot of gamers do not recognize the importance of learning skills that can help them go pro. There are some skills that can give you a competitive advantage that you should learn, like agile dribbling and creative runs. Other skills include mastering the ability to play a set piece.
The latter is not an easy thing to do because it requires much concentration and skill. However, by learning how to play the set pieces, you can significantly improve the gameplay and increase the chances of going pro.
FIFA 21 allows players to even do whip crosses and those are the skills each player needs to look out for. Accurate passes lead to a better playing advantage because of increased scoring chances.
Practice and learning from others
Practice makes perfect, and that is exactly what you should do to master FIFA 21 and play professionally. All the skills you have learned, especially set pieces, should be regularly practiced for you to master them.
An average time of 15 to 20 hours should be invested to practice alone. At the same time, you should be prepared to invest an additional 5 hours in watching professional players. This helps identify how they use different features of the game and how they remain competitive when playing professionally.
Understand your players
To achieve the pro status you need to have a very good squad in order to take on your adversaries as many of them will have very expensive and OP squads. Try to focus on building your team around meta players like Wissam Ben Yedder, Kylian Mbappé, N'Golo Kante or Kyle Walker to name a few. And let's not forget the FUT Icons that can drastically make a difference in your gameplay with legendary players like Ruud Gullit, Ronaldinho or Cannavaro.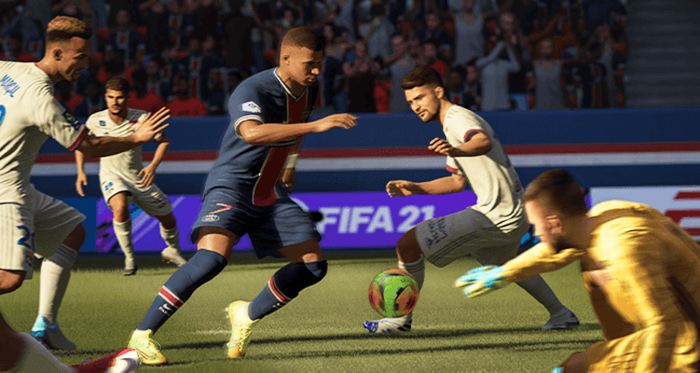 Choose your players depending on the skills and attributes you want in certain positions. For a counter-attacking game, consider the sprinting abilities of the player. The wing-backs and wing forward in a counter-attacking game should be fast and creative to give life to your play style. Also do not forget to set the formation tactics and player instructions to your gameplay style.
Learn from your errors

If you're making the same mistakes over and over again and fail to win matches then it means you're not serious about going pro. We all make mistakes but it's very important to learn from then and most importantly not repeat them. If the gameplay is not going your way try to change formations or tactics, as well try to switch players on the field or even try new players. If you will try that you will eventually run out of mistakes to make, and your gameplay will improve drastically.
Conclusion
Watching other pro gamers play FIFA 21 is a tough thing to do but it helps you get a preview of how they take advantage of the gameplay features and execute them in their favor. You must know when and where to use the features to improve your gameplay. Stick to your game plan and master them through constant practice and remember to always keep a positive mindset by taking care of your body through physical exercise and having other hobbies.