One of the joys of firing up FIFA 21 is selecting your favourite side, crafting a formation that puts all the best players in the right places, and then making sure the team's superstars get the ball. Or at least, that's usually the way it works. There are times when a player's real-life footballing ability is out of sync with their FIFA ranking. Sometimes it feels like a player is rated slightly above what they should have been, but that's a problem we can live with. It's much more frustrating when a player is rated below their true level (well, when they're on your team anyway).
In this article, we'll run through a selection of high-quality players who (we think) have been underserved by FIFA's rating team, proving that even the experts can get it wrong sometimes!
Sergiño Dest
When Sergiño Dest arrived at a struggling FC Barcelona side, he had big shoes to fill into. No, not Semedo's shoes but Dani Alves' instead. FC Barcelona have not been able to fill the RB spot after Dani's departure and while Roberto did a decent job, it was never going to be enough. Dest has already been compared to Dani on many occasions and pressure was high from the day he wore the Blaugrana shirt. With 1 goal and 1 assist in 29 games, it might not seem much but Dest's contributions lie outside the goal contributions.
The speedy full back can play on either wing and is a deadly attacker on the ball. His 75 OVR in FIFA 21 does not do him any justice and we feel that he deserves an OVR of 80 at least to match his current prowess. His potential of 88 can stick around that number for now.
Bukayo Saka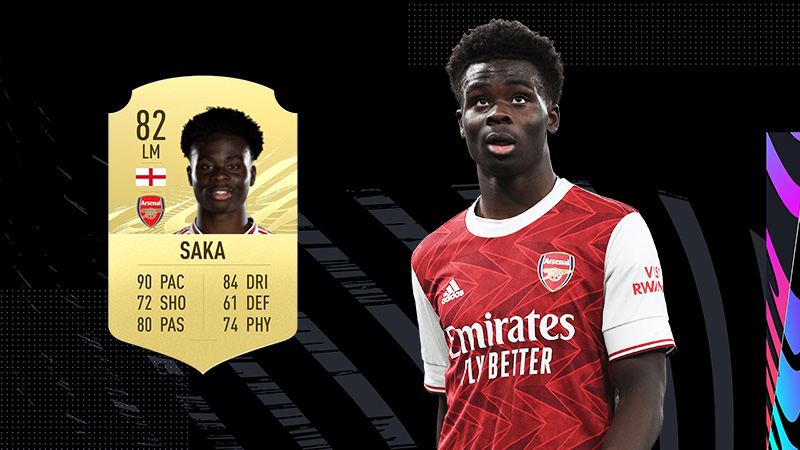 Another wonderkid we did not see gaining traction so quickly, Saka has been a revelation for Arsenal. It is easy to forget that Saka is just 19 years old given the number of times he has carried Arsenal all by himself. He has been the only positive thing to happen to Arsenal in recent times and Gunners fans are thankful for that. With 6 goals and 7 assists in 31 games, the winger is the engine of the Londoners.
Often deployed as a LM, he also plays LB and LW, and even RM! How often do you find players like him?! This is why we feel he is criminally underrated with an OVR of just 78. According to us, Saka deserves to be an 82 OVR at the very least with a potential of 88.
Jonathan David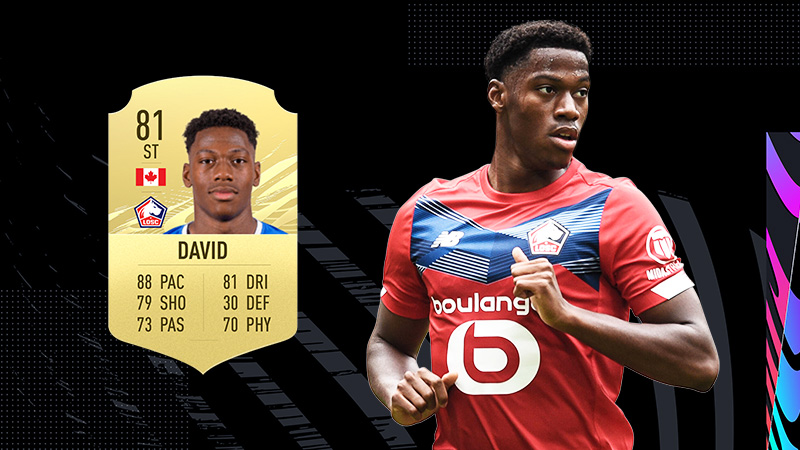 Lille were met with the departure of one of their brightest talents in the name of Victor Osimhen leaving for Napoli. So, when David arrived from Genk in the same summer, big things were expected of him. And at just 21 years old, Jonathan is already turning heads around. The Canadian centre-forward has been a solid presence in Lille's squad and his 11 goal contributions in 35 appearances for Lille marks a strong debut season that could even end up with a trophy for the young player as "Les Douges" are currently sitting on top of Ligue 1!
His physicality and pace are strong assets and his dribbling is already world class.His current 77 OVR in FIFA 21 is a bit harsh for what he is currently showing on the pitch. For us, David should have an 81 OVR at the very least.
Jules Koundé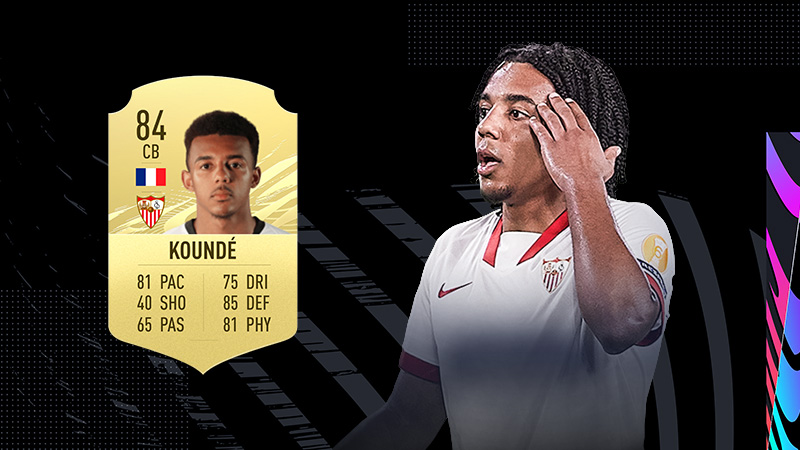 When the world first heard about Jules, he was just another French centre-back just like Upamecano, Todibo, Laporte, Lenglet and many more. His transfer from Bordeaux to Sevilla was a very quiet one and no one expected him to show the progress he showed in the 19/20 season.
This season has been off to a similar start with the defender becoming increasingly confident with each game. 3 goals in 33 games for a CB is good news and his tackles and interceptions ratio are almost the best in La Liga right now. This is why even an OVR of 81 feels low for Jules. He deserves an upgrade to at least an 84 OVR.
Tomas Soucek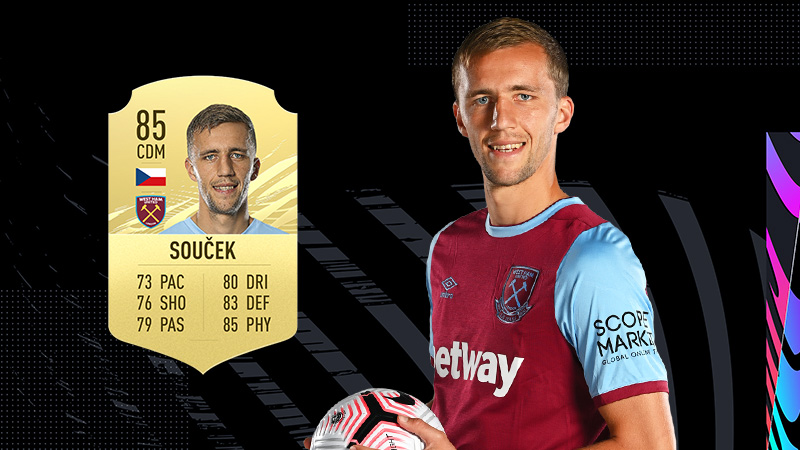 A quiet but steadily rising player in the Premier League, Soucek burst onto the limelight out of nowhere and his partnership with Declan Rice has been the sole driving force behind West Ham United's fairy tale run this season. We wouldn't even be surprised if the Czech midfielder leads his club to Champions League next season and why punters are using free bet offers to back outsiders like Czech Republic to lift the Euro 2020 trophy in the summer.
The 25-year-old defensive midfielder is the binding force of his team and the extremely tall bloke has provided 8 goals in just 28 games. Not bad for a CDM, right? He has been in the same class as Rodri and Fernandinho and if these players are rated 85 OVR, Soucek's 82 OVR doesn't do him any justice. According to us, he should have a minimum OVR of at least 85 as well with a potential of 87.
There are many more deserving players who definitely need an upgrade in FIFA 21 or at least in FIFA 22. Some honourable mentions include Pedri from FC Barcelona, Kieran Tierney from Arsenal and even Ruben Dias from Manchester City. Tell us in the comments your favourite players that have been misrepresented by EA Sports in FIFA 21.