Following the recent inclusion of the Libertadores DLC in FIFA 20, EA Sports decided to celebrate the special occasion this weekend with the FUT 20 Player Days promo.
This promo is one of the biggest released this year in FIFA 20 Ultimate Team in terms of content that features the brand new CONMEBOL Libertadores Kick-Off team, an Engagement Pack Reward, Coin Discount packs, Buy One Get One Free packs, SBCs, Themed Objectives, and more!
CONMEBOL Libertadores Kick-Off Team
This special Libertadores team features 30 selected players competing in this year's Copa Libertadores tournament with special permanently upgraded player items. In this team we can find the likes of Carlitos Tevez, Emmanuel Adebayor or Antonio Valencia. Here's the full roster of this special team:
Carlos Tevez (92, CAM) – Buenos Aires (Boca Juniors)
Lisandro Lopez (91, ST) – Racing Club
Eduardo Salvio (91, RM) – Buenos Aires (Boca Juniors)
Antonio Valencia (91, RB) – LDU Quito
Matias Rojas (90, CM) – Racing Club
Franco Armani (90, GK) – Nunez (River Plate)
Diego Polenta (89, CB) – Olimpia
Diego Buonanotte (89, CAM) – Universidad
Emmanuel Adebayor (88, ST) – Olimpia
Miguel Borja (88, ST) – Junior de Barranquilla
Nicolas de la Cruz (87, CAM) – Nunez (River Plate)
Freddy Hinestroza (87, LM) – Junior de Barranquilla
Eugenio Mena (87, LB) – Racing Club
Ignacio Scocco (87, ST) – Nunez (River Plate)
Neri Cardozo (87, CM) – Defensa y Justica
Jose Pedro Fuenzalida (87, RW) – Universidad Calotica
Yesus Cabrera – (86, CAM) – America de Cali
Edson Puch (86, LW) – Universidad Calotica
Oscar Opazo (86, RB) – CD Vinazur (Colo-Colo)
Esteban Paredes (86, ST) – CD Vinazur (Colo-Colo)
Pablo Mouche (86, LM) – CD Vinazur (Colo-Colo)
Jonathan Urretaviscaya (85, RW) – Penarol
Danavis Banguero (85, LB) – Deportes Tolima
Marco Torsiglieri (84, CB) – Wilstermann
Eder Fernandez (84, CB) – Binacional
Diego Osio (84, CB) – Caracaas FC
Ezequiel Busquets (84, RB) – Penarol
Edwin Velasco (84, LB) – America de Cali
Juan Nieto (84, CM) – Deportes Tolima
Diego Arias (84, CDM) – Independiente Medellin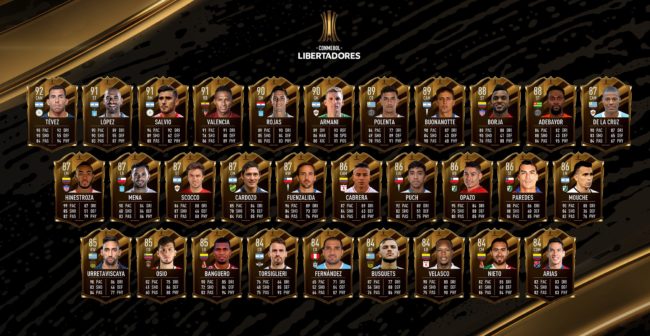 These players will be available in packs until Friday, Match 13th! More special Libertadores player items will be released in the following weeks via dedicated SBCs or Themed Objectives.
Speaking of SBCs and Objectives, you can now complete the Player Moments Davinson Sánchez SBC or the Player Moments Jô Objective, both former winners of the Copa Libertadores.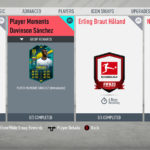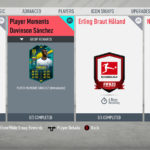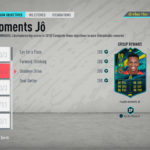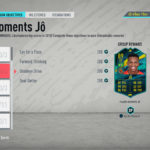 CONMEBOL Base and MOTM Items
Over 800 CONMEBOL players that will take part in the Copa Libertadores and Copa Sudamericana this year will be added in FIFA 20 Ultimate Team throughout this season. As of now there are over 300 new players added in game and packs.
Moreover, special MOTM (Man Of The Match) cards will be released periodically for the reminder of FIFA 20 with the first ones already available in packs: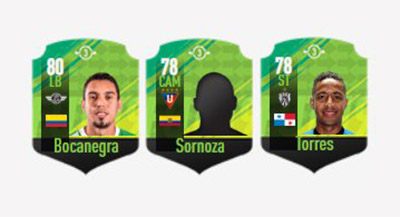 These are not the official CONMEBOL MOTM card designs as they are yet to be defined by EA.
BOGOF and Coin Discount Packs
Special pack promos will return in FIFA 20 Ultimate Team this week with two exclusive offers. The Buy One Get One Free packs that will contain another pack of the same type and the Coin Discount Packs that offer up to 50% discount from the regular coin price!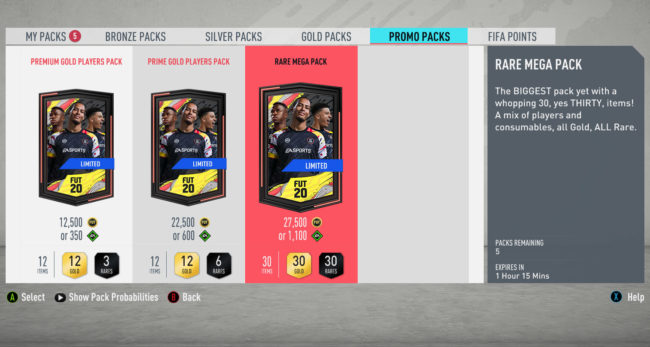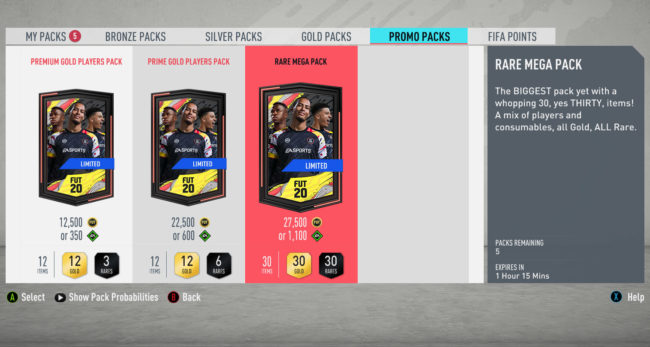 Engagement Pack Reward
EA Sports likes to reward loyal players and this week you have the chance to claim your free Engagement Pack Reward by logging in to your FUT account. Based on how many days you've played FIFA 20 Ultimate Team here's what packs you will receive:
11 – 60 Days Jumbo Premium Gold Pack
61 – 118 Days Prime Gold Players Pack
119 – 155 Days Rare Mega Pack
156+ Days Ultimate Pack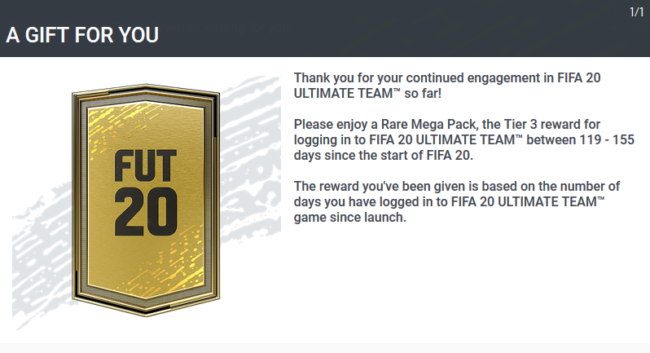 Bonus Weekend League Player Pick, ICON Swaps 3 and More…
This weekend a limited time Objective Group will offer additional Player Picks for those participating in the FUT Champions Weekend League. Also, for those who will play Draft Mode this weekend you will have the chance to pick for the first time ever all 90 Prime ICONs available in FUT 20!
And finally during the event, a new selection of ICONs will be made available to earn through ICON Swaps 3.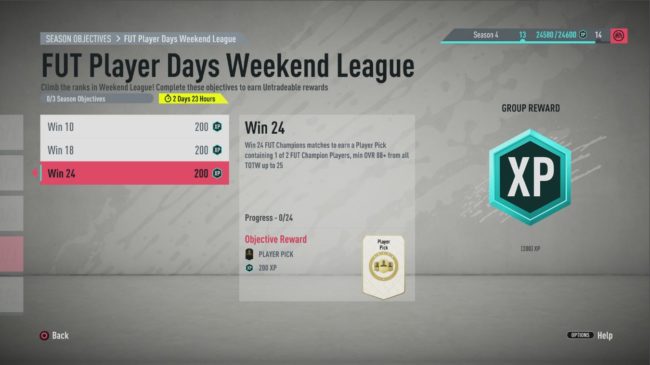 To get more updates about this promo or FIFA 20 in general please follow us on twitter.