Probably one of the biggest content wise update was released today in FIFA 19 Ultimate Team featuring new ICONS versions, new Ones to Watch players, upgraded ratings for over 130 players, new players in League SBC rewards plus repeatable and non-repeatable SBCs, New Player SBCs, Themed Daily and Weekly Objectives and more!
Prime ICON Moments
These new items celebrates a special moment in the career of an ICON! 34 selected ICONS will have a special Prime ICON Moments version released during Winter Refresh, with other select Prime ICON Moments to be released during the course of the season.
Remember that only a selected number of ICONS will receive this special type of card with casual releases of SBCs throughout the year for select Prime ICONS Moment's.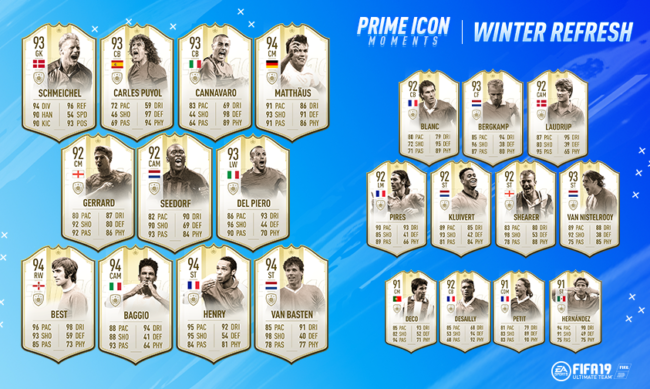 Ratings Refresh
Over 130 upgraded players will be released from Feb 15 – 24 with their ratings permanently changed to reflect their current form in the first half of the season.
Only new base player items found in packs will have updated ratings, but certain existing in-form items will have their ratings automatically updated!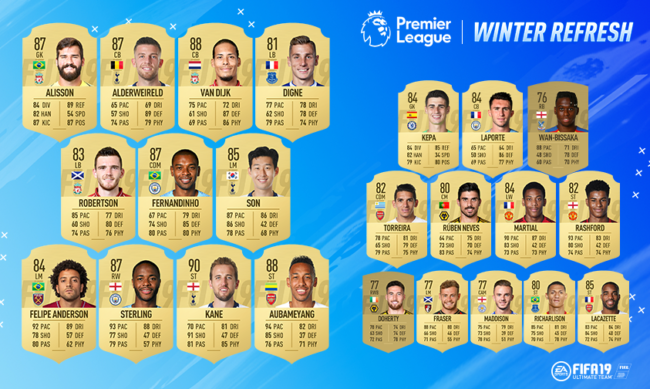 Ones to Watch – Winter Edition
Following the winter transfer window, the top transfers will be released in Ultimate Team 19 as dynamic Ones to Watch items.
The OTW items will automatically update whenever the player gets a qualifying In-Form item (Team of the Week, Man of the Match, Team of the Tournament, Hero and Record Breaker).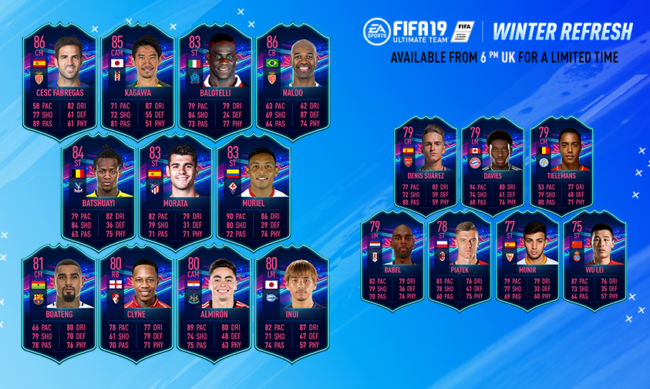 League Squad Building Challenges Update
Starting today and throughout the Winter Refresh event, every League SBC will get updated with the addition of a new player to the Player Pick reward granted for completing the League SBC.
The first leagues to get the a new reward addition are Premier League and the EFL Championship with Manuel Lanzini (PL) and Leroy Fer (EFL)
Additional new player pick rewards will be added to select League SBCs after Winter Refresh through the course of FUT 19.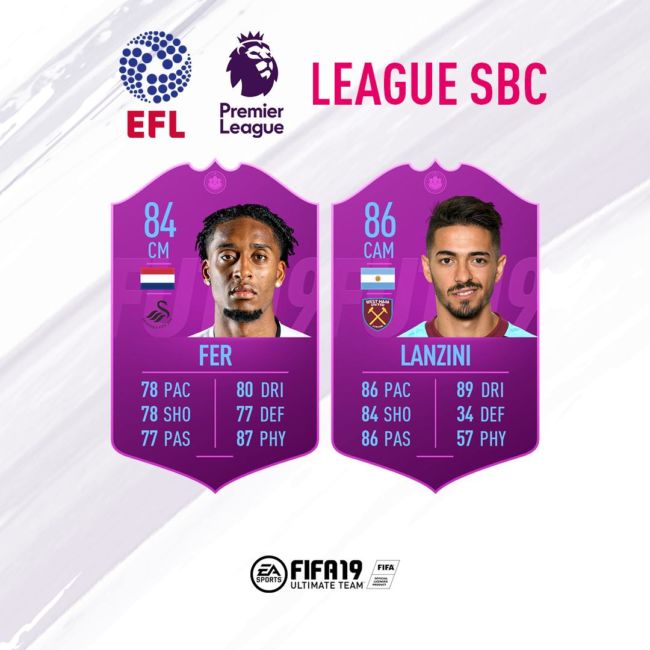 New Players & Weak Foot & Skill Move Updates
No less than 500 players are getting upgraded to 5* Skill Moves or Weak Foot this week. Also over 100 new players have been added to FUT, some transferring back from leagues or clubs not available in FIFA and some making their first appearance in the game. Visit this link to see full lists.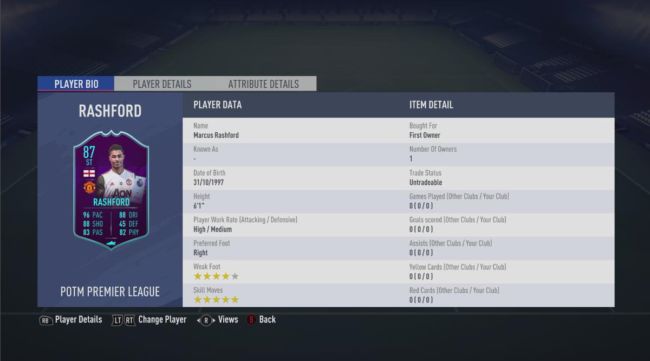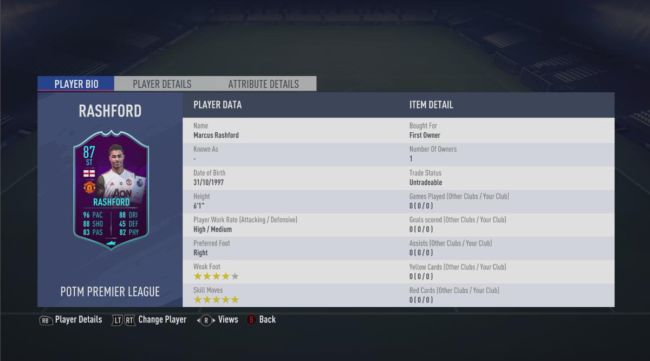 Winter Refresh Objectives Rewards
This week's objectives can get you unique pack rewards including a Guaranteed Ones To Watch Player (Untradeable), a Prime ICON Moment Player (7-game Loan) and League specific Packs (Untradeable).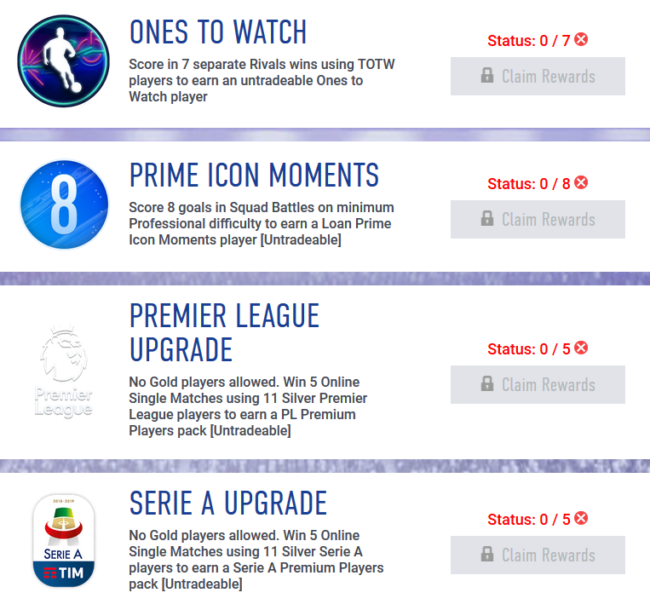 Brand New Player Squad Building Challenges
During Winter Refresh, new UEFA Champions League (UCL) and UEFA Europa League (UEL) Player SBCs will debut inspired by memorable moments and performances during the respective competitions. One UCL Moments player and One UEL Moments player will be released during the course of Winter Refresh.
In addition, there will be two new Flashback Player SBCs released during the course of Winter Refresh!