Qatar kickstarted the FIFA World Cup 2022 on Sunday with an opening game that saw Ecuador take on the host country to seal a 2-0 victory. So, will EA Sports be right in predicting Argentina will win the World Cup? Time will tell. But with the most prestigious tournament in world football well underway, avid FIFA players can already get in on the action with FIFA 23's World Cup mode.
The World's biggest stage is set.

Play the #FIFAWorldCup now with all 32 nations in #FIFA23 🏆🎮 pic.twitter.com/n4FmjCLFze

— EA SPORTS FIFA (@EASPORTSFIFA) November 20, 2022
A much-anticipated tournament mode kicked off in the wake of the opening match. Players may thus pick one of 32 qualified nations to take through knockout stages and all the way to the final victory at Lusail Stadium, one of two authentically-recreated official venues in the FIFA 23 World Cup mode. A custom tournament also allows football fans from all over the world to change groups and bring in select teams that failed to make it to Qatar. Additionally, the World Cup can be played online against fellow FIFA 23 players.
Besides classic tournaments, FIFA 23 is putting out a FIFA World Cup Live feature. Regular updates throughout the tournament will make it possible to monitor the progress of your team of choice. You will then be able to play through the matches in three distinct ways. If your favourite squad has missed its entry into the competition, you might as well rewrite the outcome of a lost game.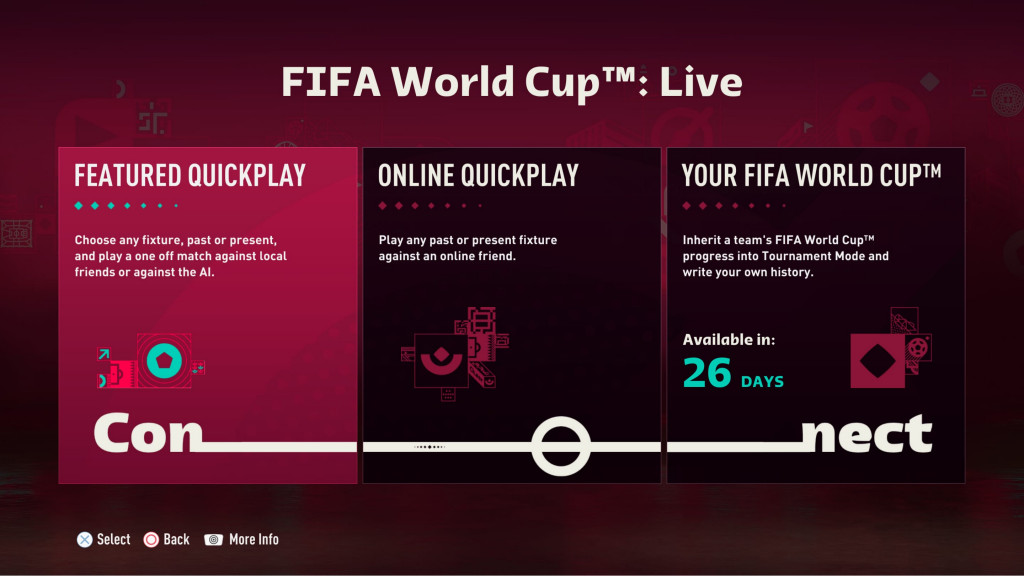 This online quickplay mode makes it possible to choose a past or present fixture and face off against your friends in an online game with real line-ups. Quite similarly, the featured quickplay gives you access to past and present fixtures, only to be played against the AI or a local friend. Lastly, the Your FIFA World Cup feature is an authentic single-player tournament comprising real-world data (match statistics, line-ups, etc.).
As for FUT content, the current World Cup will prove a fantastic opportunity for newcomers to kickstart their journey while current players upgrade their existing squads. Perhaps the most exciting feature of all is the Path to Glory cards. These exclusive items increase in value and rating depending on how the real-life World Cup plays out.
Each player from one of the national teams involved in the tournament will be eligible for upgrades. But the further they progress through their groups and knockout stages, the more boosts they secure. And as their individual stats go up, so do their skill moves. With each nation being granted at least one card, the best footballers of Qatar 2022 like Brazil's Vinicius Jr. and England's Jack Grealish may prove solid contenders for earning up all five upgrades.
Every step forward on the pitch is another for your Ultimate Team 🌎⚽️🙌

Path to Glory Team 2's arrived: Even more dynamic Special Player Items that upgrade as their nations progress throughout the FIFA World Cup 📈

More details (and see more in #FUT) 👉 https://t.co/7FxN67X9bb pic.twitter.com/9NaizYkkK3

— EA SPORTS FIFA (@EASPORTSFIFA) November 18, 2022
FIFA 23 also introduced FIFA World Cup Swaps. In similar fashion to ICON Swaps, players will grab swaps tokens to redeem for either permanent pack content or unique player items. Meanwhile, the World Cup mode's in-game tile will showcase the ten reward levels to advance through as you earn more special player items and unlock additional rewards. No less significant for both comic book and football fans, the FIFA World Cup Heroes feature inserted select FUT Heroes who left a mark on past tournaments, with a Marvel design to boot.
In more ways than one, thus, FIFA 23 is allowing fans worldwide to jump aboard the World Cup train. Even gamers from nations who failed to qualify can share the hype with fellow FIFA enthusiasts from across the screen. Indeed, the love for the beautiful game has only grown stronger across the globe.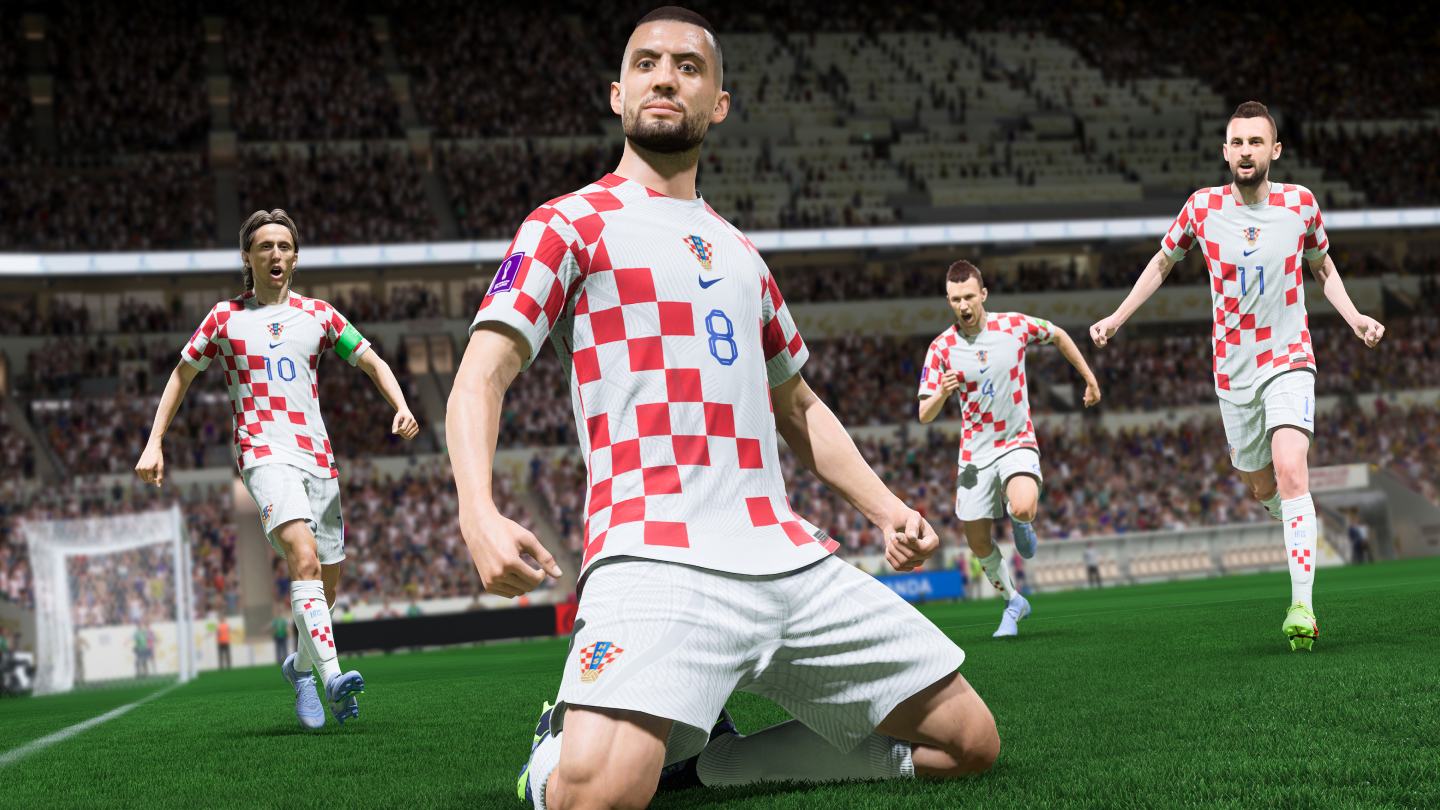 In Thailand, for instance, football is soaring despite the national squad underperforming on the global stage. Gambling is skyrocketing as well, as Thai punters are expected to wager up to $1.6bn on World Cup games. And the best football betting sites, known in Thai as เว็บพนันบอลที่ดีที่สุด are the preferred choice to place bets. The best online bookies offer an array of options for all bettors, including exhilarating live bets. Top platforms also cover tips and guidelines for first-timers to work out a winning strategy. Better yet, several bonuses and promotions await to keep the ball rolling.
So, who will make it to Doha for the World Cup Finals and be crowned world champion? While you cannot change the fate of your favourite team on the pitch, you can sure make the most of FIFA 23's World Cup mode in between real-life fixtures.