EA and Adidas have teamed up to give eligible FIFA 23 players a unique one-time only code, that gives you a 30% discount on Adidas merchandise.
For those who want to save some cash on some Adidas items just in time for the holidays, you can find out how down below.
Where do I redeem the discount code?
If you have purchased an original copy of FIFA 23 and jump in-game, a message box will pop out in the menu with a QR code to the official Adidas Store and a unique voucher code that will give you a 30% discount on any eligible product from the online store.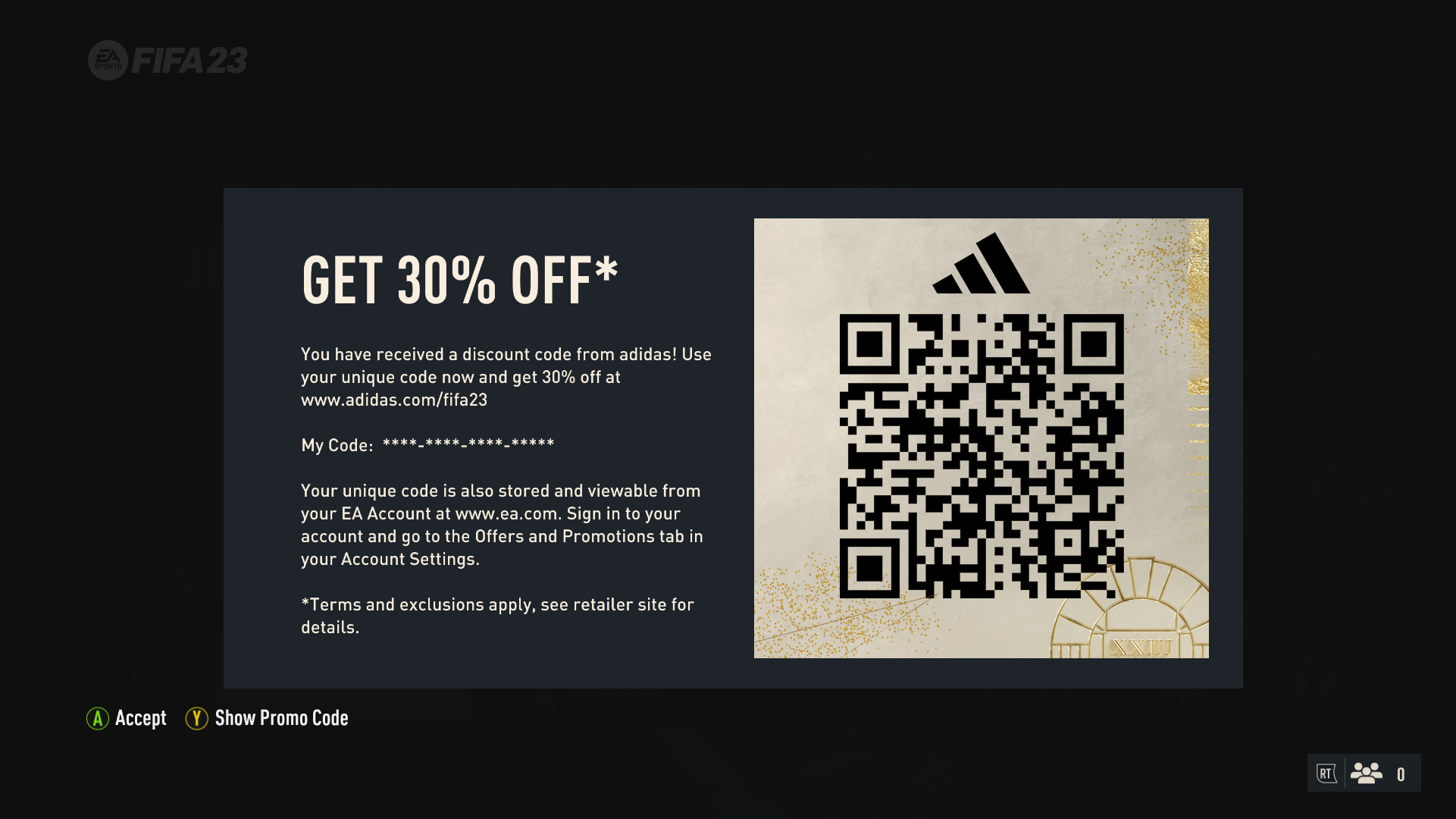 Don't panic if you skip the message without claiming the voucher, you'll still have your code available in the Promotions and Offers section of your EA account. The discount code is available until December 31st.
Who is eligible for the offer?
In order to receive the voucher, players must:
Own a copy of FIFA 23
Be 18 years of age or older
Have opted in to receive marketing messages from EA
Log in before the offer expires
Be located in one of the following countries: Austria, Belgium, Brazil, Canada, Chile, Columbia, Czech Republic, Denmark, Finland, France, Germany, Greece, Ireland, Italy, Mexico, The Netherlands, Norway, Peru, Poland, Portugal, Spain, Slovakia, Sweden, Switzerland, United Kingdom and USA.
Remember that each unique code is specific to a region, so if you are in the United States your code will only work in the USA. The offer is not available to players on Switch or Stadia.