In recent years, competitive gaming has exploded in popularity, attracting millions of viewers and players from around the world. E-League, the premier professional football gaming league in Australia, is ready to kick off a new season, showcasing the top FIFA esports players in the region.
The A-Leagues have recently partnered with PlayStation and eGEN esports to launch the new 2023 E-League season that will span for 11 weeks of exciting games and action.
New Format
The new format for the 2023 season is designed to be more inclusive, giving more players the chance to compete and will offer over three times more action than previous years. With the conclusion of the Path to E-League 2023 Open Qualifier, the 12 A-League professional clubs involved selected two players to represent each team in the new E-League season.
The group stage will kick off on March 7 with 24 competitors, where we will see two groups of 12 players each going head-to-head in a round-robin format over a six-week period. The top six in each group will advance to the E-League playoffs with the top two players in each group receiving a bye through to the second round of play-offs.
The E-League Play-offs will be played in early May in a double elimination bracket made up of best-of-two matches that will result in the four finalists. The final four players will be flown to a TBC location to play in-person for the E-League Grand Final on Saturday, May 13.
Here's how the E-League is getting a huge boost for 2023.

🔹 16 match days up from 4 in 2022
🔹 Every match is best-of-two aggregate
🔹 Groups of 12 players instead of 6 (club rivalries are back!)
🔹 Playoffs is 12 players up from 8

Get ready for over 3.5x the FIFA action.

— E-League (@ELeagueAus) March 1, 2023
Key Dates
All E-League matches will be played exclusively on PlayStation 5 through the PlayStation Tournament function and use FIFA 23 Ultimate Team as the main game mode. The tournament organizers shared a detailed schedule of each phase of the competition and when it will be played, as listed below:
E-League Group Stage (Regular Season)
7-8 March 2023, Group Stage Week 1
14-15 March 2023, Group Stage Week 2
21-22 March 2023, Group Stage Week 3
18-19 April 2023, Group Stage Week 5
League 2023 Playoffs
6-7 May 2023, Playoffs Day 1 & 2
9 May 2023, Playoffs Day 3
E-League 2023 Grand Final
For those interested in following the competition, all matches will be broadcasted live on the E-League official Twitch channel and the KEEPUP YouTube channel.
The Players
E-League will feature the best FIFA pro players in Oceania region like Ryan "Naylor" Naylor and Mike "MikeJ" Jameson formerly a member of the well known Dire Wolves esports team. Both of them will represent Melbourne City FC in the 2023 E-League.
Other notable players that will compete are Josh "JMKKing" King and Campbell "airbrn" Knowles that will represent Wellington Phoenix for the fourth straight year.

🔒 LOCKED IN 🔒
🎮 Our #FIFA23 @ELeagueAus duo for 2023 💪@Naylor 🤝 @MikeJFIFA

Ryan Naylor returns for his 2nd season at City and Mike Jameson is back after spending last season at the Jets.#ELeague | @EASPORTSFIFAANZ pic.twitter.com/wpFEQDMYnM

— Melbourne City FC (@MelbourneCity) November 6, 2022
Competitions like E-League are a great opportunity to follow your favourite pro players and wage on them. The problem for some sports bettors though is knowing just which football betting sister and similar sites are ones they are going to be guaranteed of having a first class betting experience at and a hassle free one too.
Tournament Prizes
The total prize pool for the 2023 season of E-League has been confirmed to be $10,000 AUD that will be shared among the finalists. Moreover, the top three players in the E-League finals will earn a spot at the FIFA Global Series Oceania Play-In, where they will compete for a chance to qualify for the FIFA 23 Global Series Play-offs.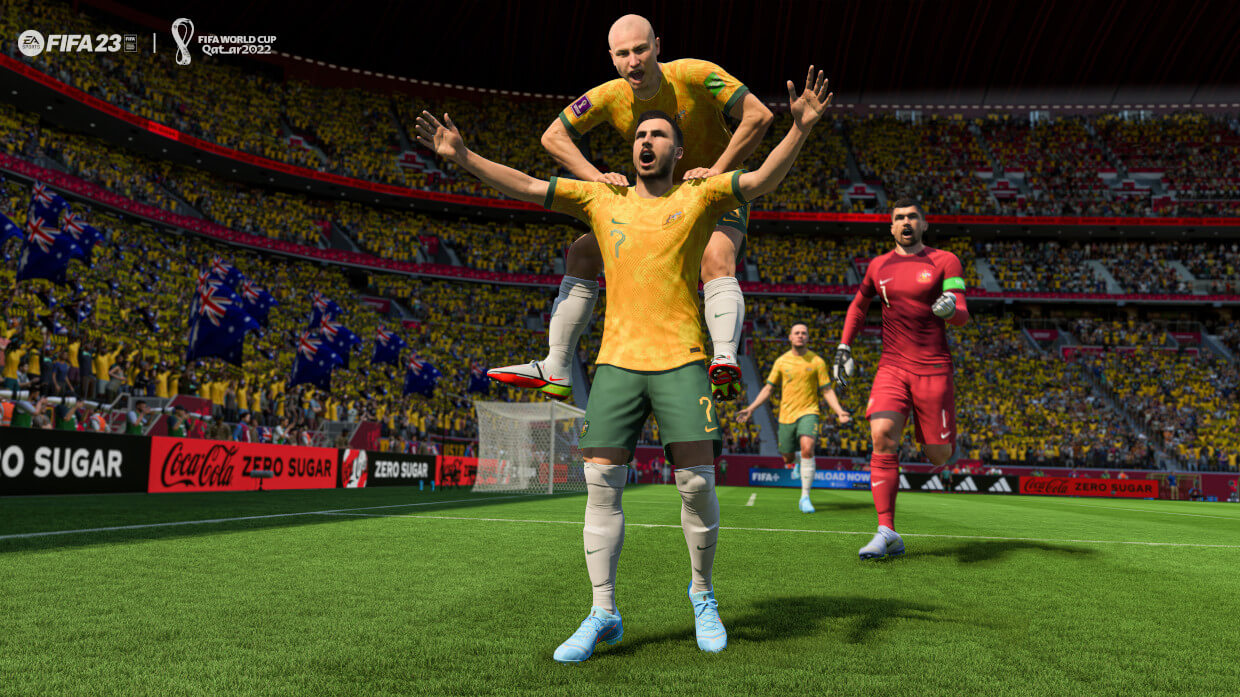 The E-League has become a beloved part of the Australian esports landscape, and the 2023 season promises to be the biggest and best yet. With a new format, new features, and a massive prize pool, there has never been a better time to get involved in this exciting and fast-paced virtual football competition.
Whether you're a seasoned esports veteran or a newcomer to the scene, the E-League is sure to provide plenty of thrills and spills in 2023 and beyond.