FUT players know how difficult it is to get the right players and build the perfect team to get those wins in Division Rivals or FUT Champs. Unfortunately, in order to get those wins, apart from skill, you need good rated players and those don't come cheap.
This year, Heroes have been a game changer in FIFA 23 Ultimate Team featuring some amazing cards that are better and most expensive than certain Icons. Despite all that, there are some Heroes which are pretty cheap on today's market and could fit in any squad if you're keen to spend a few coins. Let's dive in to the details.
What are FUT Heroes?
FUT Heroes were first introduced in FIFA 22 as an alternative and cheaper version of Icons. These cards celebrate players that remained in the hearts of the fans thanks to a memorable moment during their careers.
Similar to Icons, Heroes will always have full chemistry when played in their preferred position, regardless of the rest of the squad. With the new chemistry system, Heroes will count as two increments towards their league, and one increment towards their nationality.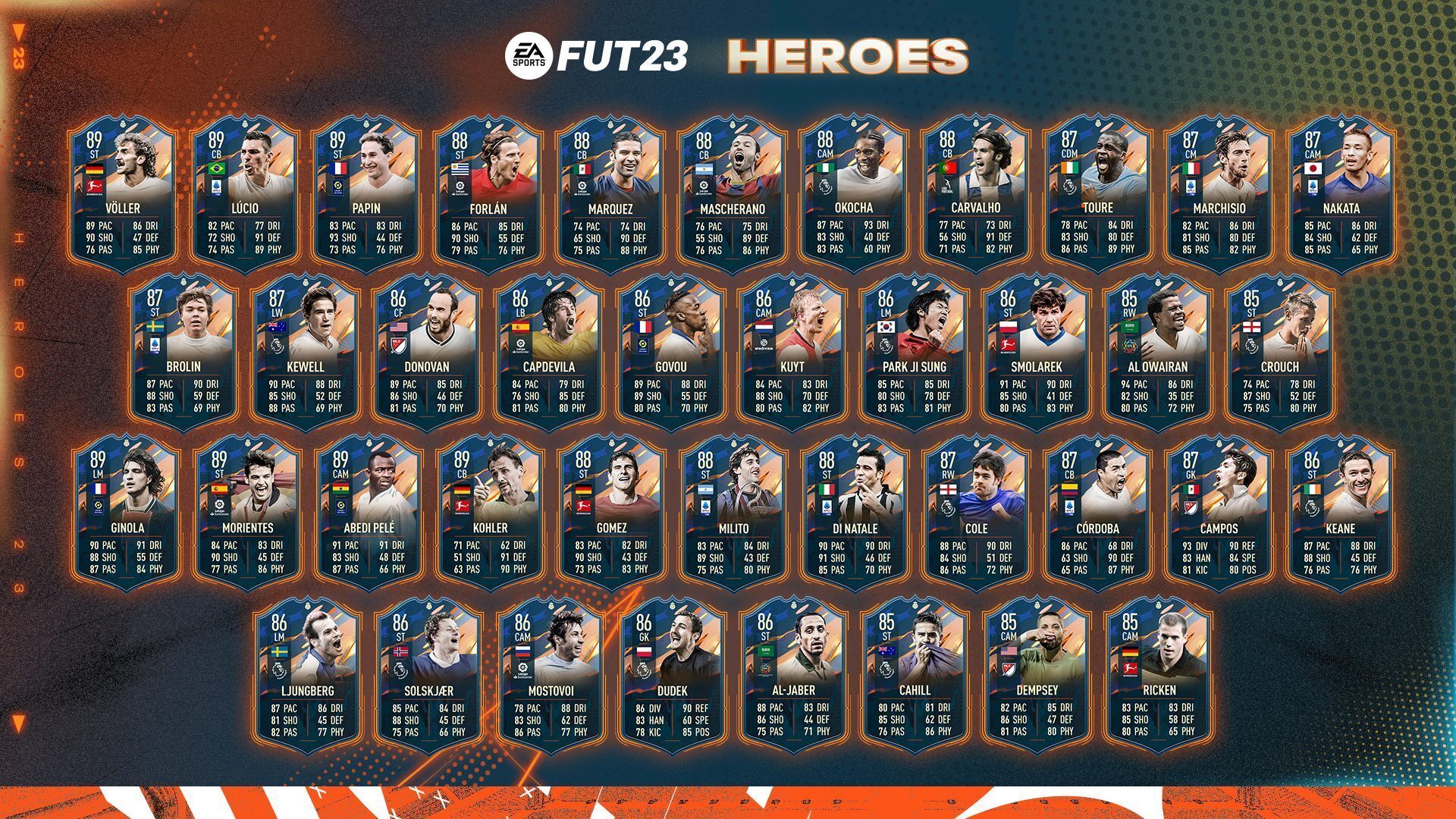 This year, EA Sports partnered with Marvel to bring a new type of Hero in FUT 23, the World Cup Hero. Although not all Heroes received a World Cup card version, fans were delighted with the possibilities to improve their squads with a boosted Hero item.
Underrated Cheap Heroes
As previously mentioned, some Heroes are crazy expensive, but there are some exceptions that could give you that extra push to your squad in your next match. The next five Heroes won't cost you a kidney like certain Icons and will definitely be an improvement to your squad if you started playing FUT 23 recently.
Hero Tomas Brolin (Serie A)

First up is Parma's legend, Tomas Brolin. A powerful force of nature and a heroic head turner, he hit the pitch like a tornado, wrecking havoc among defenders in his wake. Brolin's speed and agility made him like a whirlwind with the ball at his feet, and EA made sure to display those attributes on his Hero card.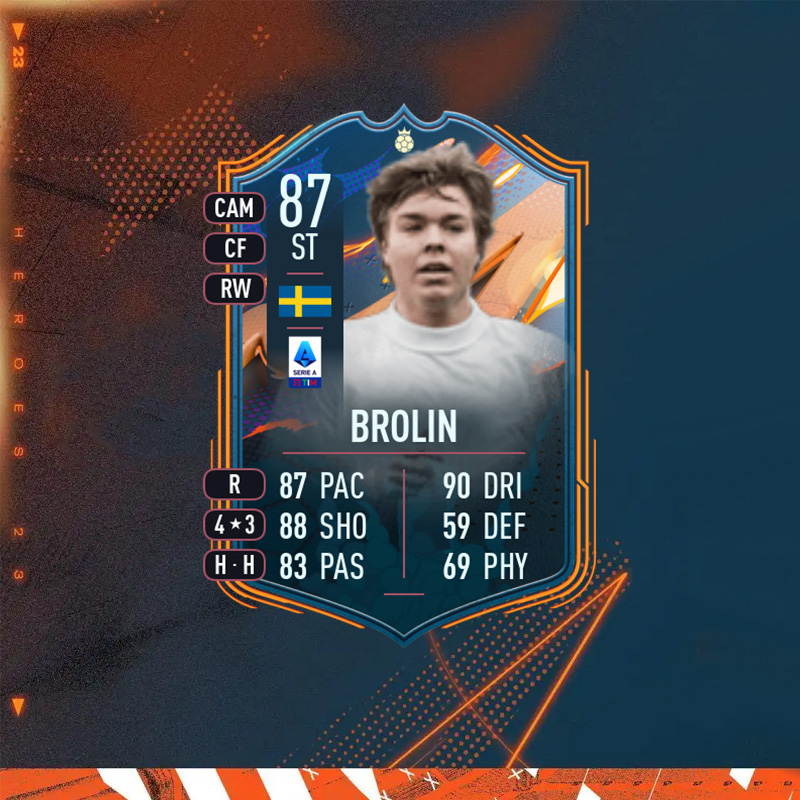 For just 20k coins on PC and 24k coins on PS/Xbox, this 87-rated Brolin is a must-have. Small tip, if you slap a Catalyst Chemistry Style on the Swedish striker, you will get yourself an absolute monster of a player.
Hero Harry Kewell (Premier League)
Premier League fans can't forget Harry Kewell and his spells with Leeds United and Liverpool FC. A magic man with the ball at his feet, his perfectly precise ball control mystified defenders and helped him win quite a number of trophies, Champions League included.
The 'Australian Wizard' was accurately re-created in FUT 23 with blazing pace, magical dribbling, insane shooting and precise passing abilities. This 87-rated Hero card costs 27k coins, and it's just an incredible bargain of a player.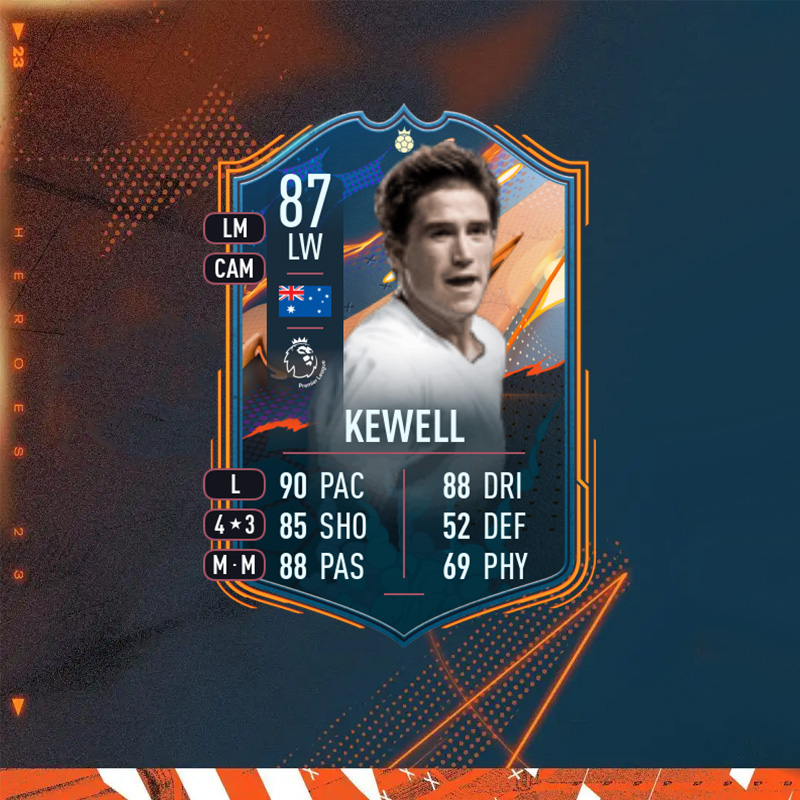 Australians playing FIFA 23 will appreciate that a former member of the 'Socceroos' has been added as a Hero in FUT. Gaming is one of Australia's favourite hobbies, online games are very popular in Oceania region and some even offer free games such as the ones with free spins no deposit Australia.
Hero Mario Gomez (Bundesliga)
Next up, we have one of the most beloved German strikers of all time – Mario Gomez. With over 200 goals in the Bundesliga for some of its biggest clubs, the fearsome striking of Mario Gomez at his peak was known all over the world.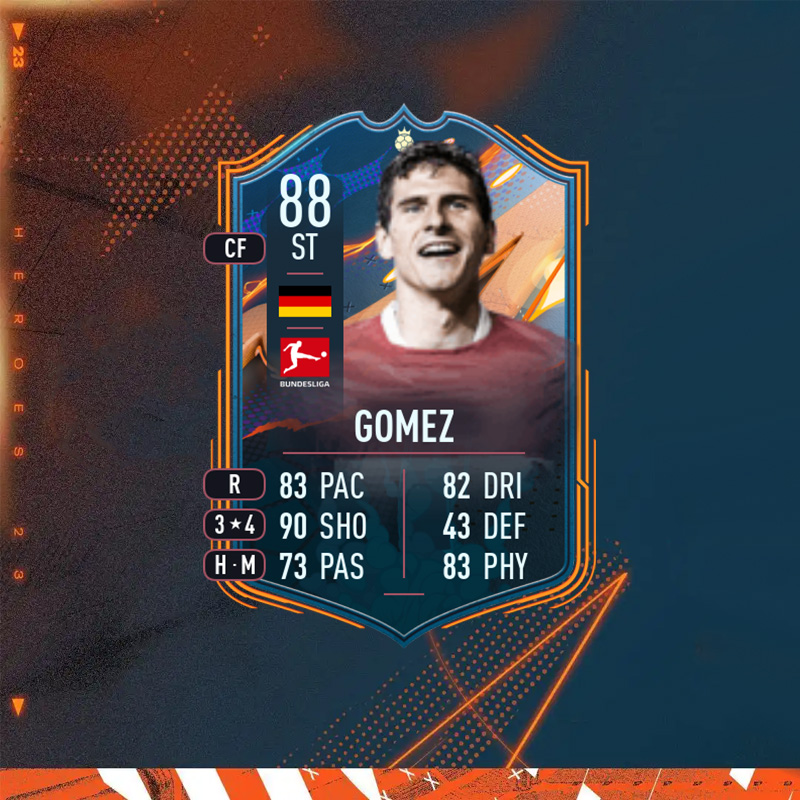 His lethal finishing and positioning was faithfully attributed to his Hero card, making him a constant menace for every adversary in-game. With a market value of 30k coins on PC and 34k coins on PS/Xbox, the 88-rated card is a true gem.
World Cup Hero Freddie Ljungberg (Premier League)

The next former football star on our today's list is Freddie Ljungberg. The Swede was a key part of the only team in Premier League history to go undefeated. His skill and technical play on the wing saw him spellbind fans in the Premier League.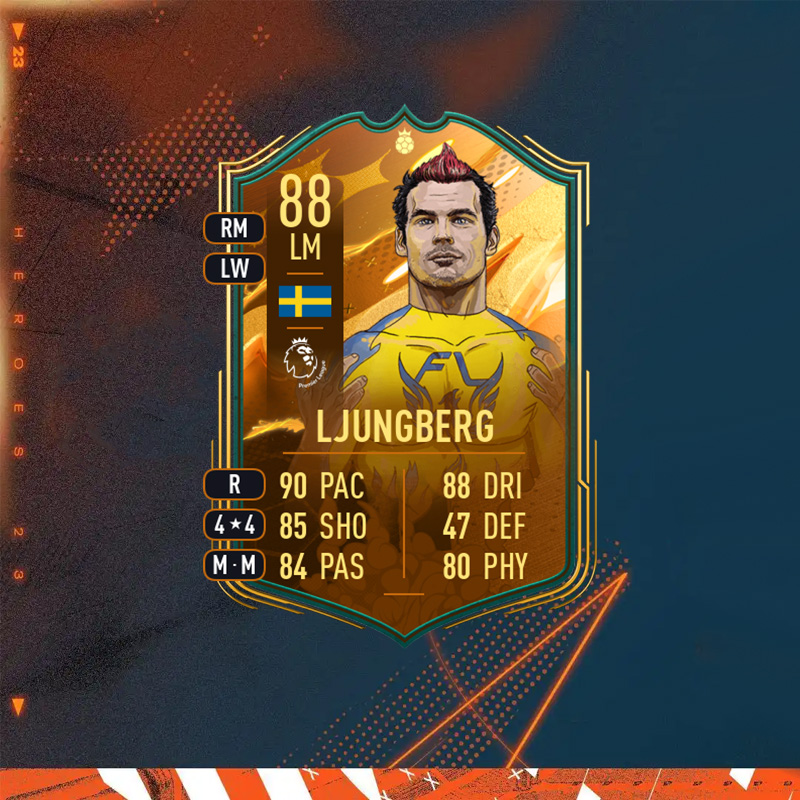 Costing only 29k coins on PC and 38k coins on PS/Xbox, this 88-rated player can be a game-changer in your team thanks to his pace, dribbling and shooting stats. The double 4 stars skills moves and weak foot is also a huge plus on the card.
Hero Ledley King (Premier League)
Few players in history can boast about the one-club man status and Ledley King is one of those. The English defender was born to rule North London. His story epitomises the hero's journey – raised within kicking distance of White Hart Lane and rising from local lad to local legend. The Tottenham star towered over strikers every time he took the pitch, halting even the sturdiest goal-scorers in their tracks with his strength, anticipation, and commitment to every challenge.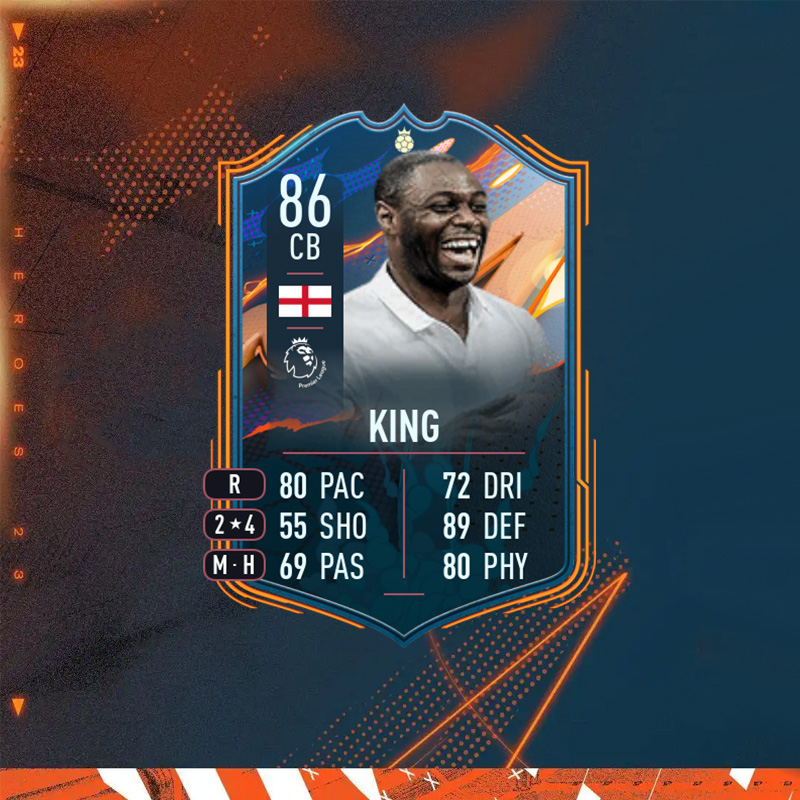 In FIFA 23 Ultimate Team, you can get his 86-rated item for 45k coins on PC and 33k coins on PS/Xbox. Although a tad bit expensive than the other Heroes listed here, he is worth every coin with those pace and defence stats.
Finding cheap and reliable cards in FUT 23 can be a difficult task for any FUT player, however, we hope this selection of players convinced you to upgrade your squad with some new stars. So now go on and conquer those Division Rivals ranks.