In the last few weeks, EA has been publishing extensive deep dives that have revealed some of the fresh new features that are going to be added to the most popular game modes for FIFA 23. It has been confirmed by EA that the chemistry system will be reworked in FIFA 23 Ultimate Team. The reworked system will include a new method to assess chemistry, which will allow for greater creativity in teams.
Some of the new features in FIFA 23 can be confusing, therefore, in this article, we will explain the chemistry changes in more detail. All of these new features within the game will make FIFA 23 a more fun and a more competitive game to watch when it comes to E-Sports, the viewership for FIFA 22 E-Sports was large and we can already see the soar in numbers once FIFA 23 gets underway.
Since the viewership numbers and player count will increase, there will be more gamers wagering on their favourite professional FIFA players on platforms like this cyprus betting site, in2bet.com.cy. This online platform will recognise this and will offer new players as well as existing one's fantastic odds, bonuses, promotions and much more in order for them to make money and to increase their bankroll.
The Chemistry Changes in FIFA 23 Ultimate Team
The chemistry system in FIFA Ultimate Team will undergo significant changes in FIFA 23, enabling players to construct more imaginative teams than ever before.
The general chemistry of a team is no longer a factor in FIFA Ultimate Team 23, as EA has decided to place more emphasis on the relationship between individual players. Both the loyalty system and position connections have been eliminated, allowing players to associate with one another regardless of where they are on the field, position links and overall squad chemistry have also been erased.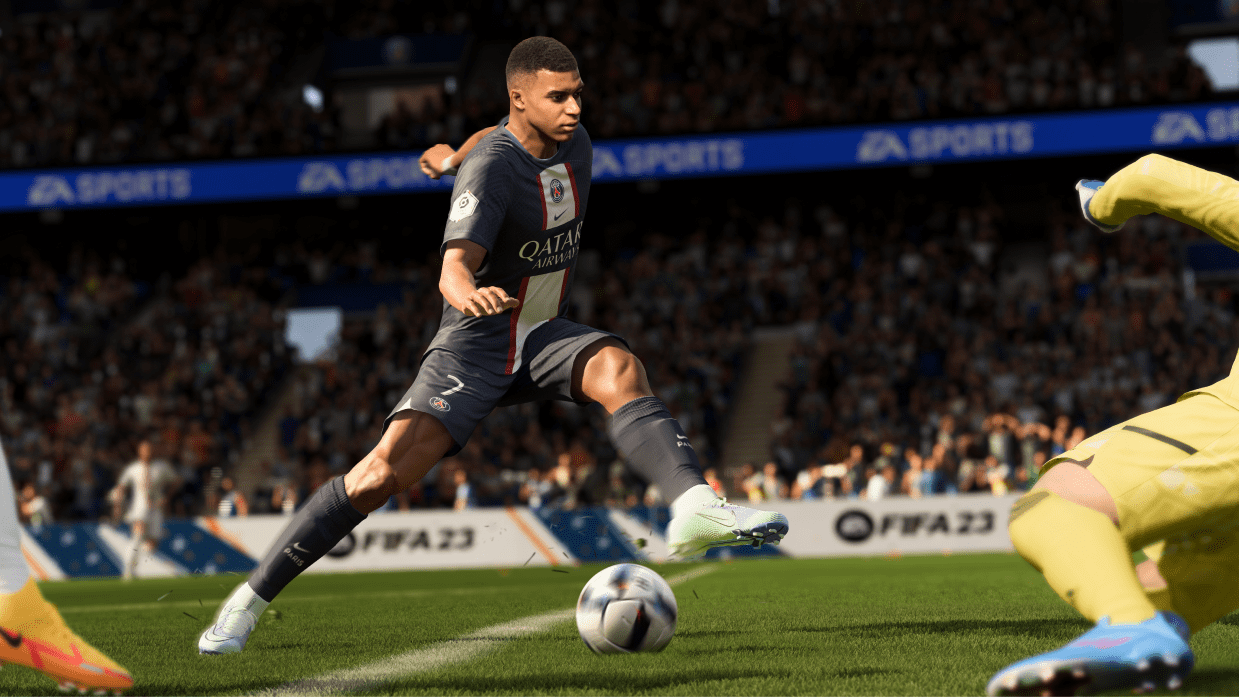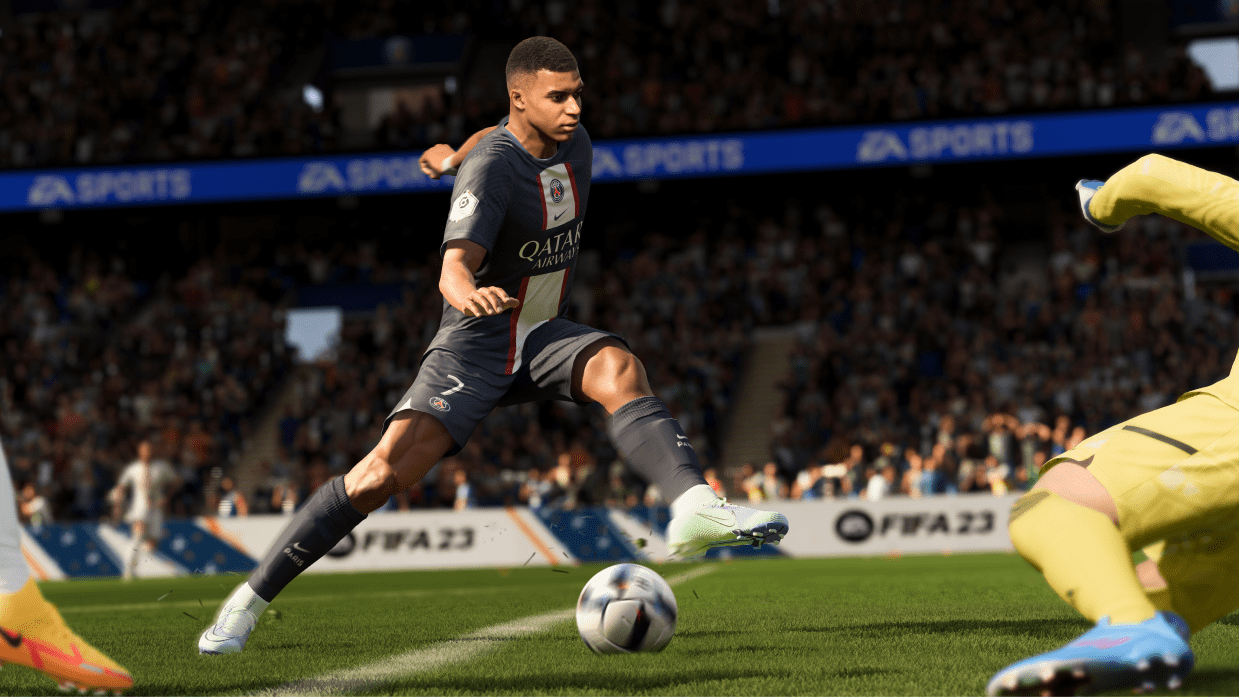 The chemistry between players will now be determined based on a system called "Chemistry Points," in which players have the potential to earn a maximum of three points and are ranked on a scale from 0 to 3. There are three key criteria that go into generating the chemistry score for each player in your starting XI. These components are the Preferred Position, the Chemistry Threshold, and the Manager Bonus.
The New Chemistry System in FIFA 23 Ultimate Team
Preferred Position
Players will have preferred and alternate positions in FIFA 23. A player in your Starting XI will only be able to gain chemistry, when they are playing in their Preferred Position. Players will now only gain and contribute to Chemistry Thresholds for the squad when they are in their Preferred Position.
When a player is out of position they will always be at 0 chemistry.
Chemistry Thresholds
Adding players to your Starting XI of the same Nationality/Region, League and Club will earn chemistry by reaching thresholds. The cumulative chemistry thresholds at launch will be as follows:
| | | | |
| --- | --- | --- | --- |
| | 1 CHEMISTRY | 2 CHEMISTRY | 3 CHEMISTRY |
| CLUB | 2 players | 4 players | 7 players |
| NATIONALITY/REGION | 2 players | 5 players | 8 players |
| LEAGUE | 3 players | 5 players | 8 players |
As an example we can take FIFA 23 cover star, Kylian Mbappé. You will only need one additional player from the same Club or Nationality/Region to unlock the first point of chemistry. Matching both Club and Nationality/Region will gain 2 chemistry as you can see in the following infographic: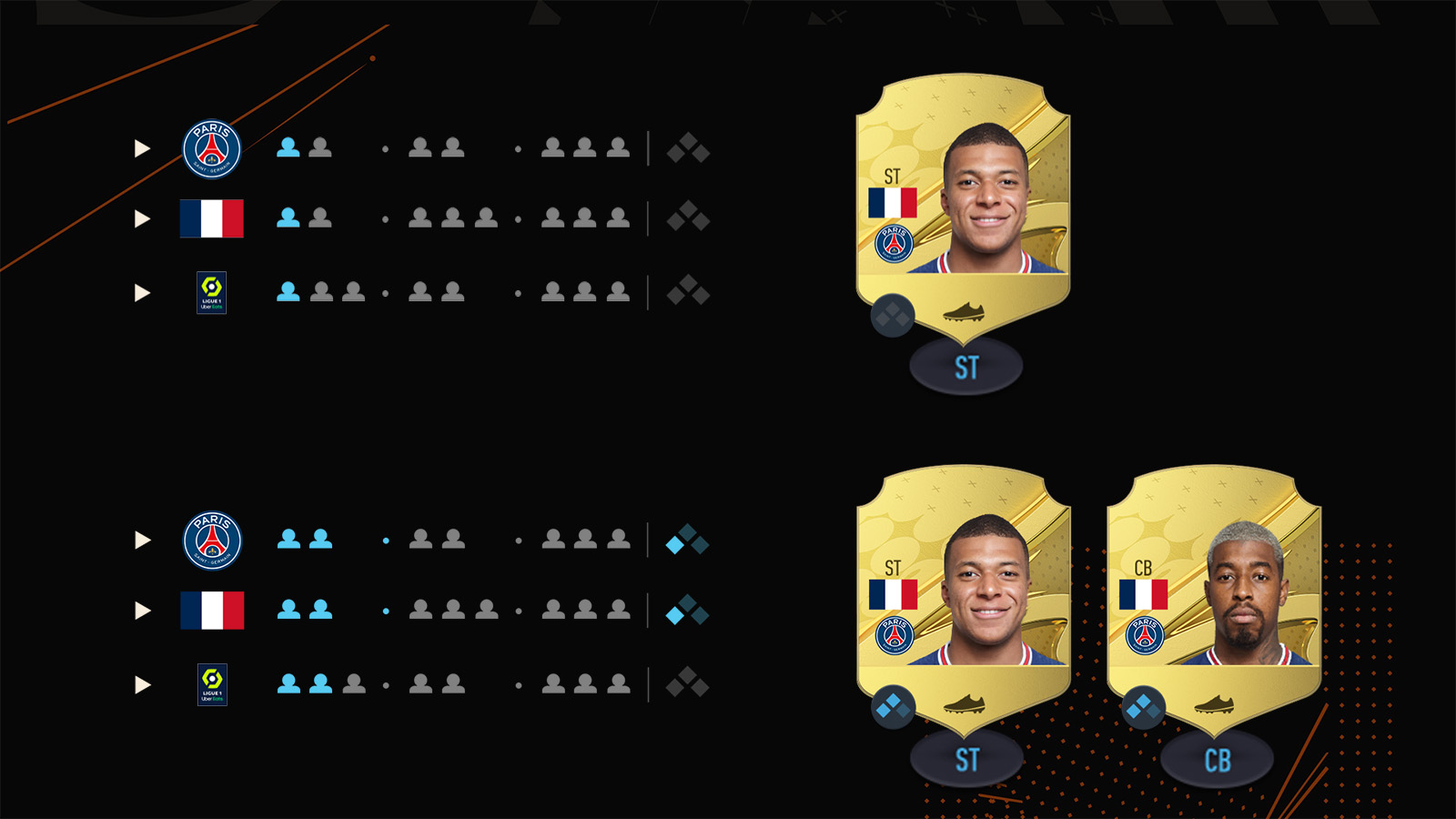 Manager Bonus
Your Manager will contribute 1 chemistry increment to all players in the Starting XI that share either the Country/Region or the league of the manager.
EA has also removed the negative impact to a player's attributes caused by low chemistry. Players will always play on their base item's attributes, with chemistry acting as a bonus.
🔗 In FIFA 23, the fewest amount of players you can add to a squad and have them all be on full chemistry is technically 2. This graphic explains how…#FIFA23 pic.twitter.com/jkOVZfJBdn

— Helmar Designs 🌷 (@HelmarDesigns) August 23, 2022
Heroes & Icons
ICONs will count as two increments towards their Country/Region's Chemistry Threshold. On the other hand, Heroes will always have full chemistry when played in their Preferred Position, regardless of the rest of the squad.
Heroes will count as two increments towards their League Chemistry Threshold, and will count as one increment towards their Country/Region Chemistry Threshold.
Chemistry Styles
Chemistry Styles will continue to allow you to increase sets of attributes on your players. The amount that an attribute is increased by will depend on the chemistry of that player. The higher the individual chemistry on a player, the higher their attribute increase can be.
You can check the tables below to learn the attribute increases for each Chemistry Style at 3, 2 and 1 chemistry for both outfield players and goalkeepers:
Lastly it's important to note that players who are substituted into a match will play with no attribute increase from the chemistry system. Furthermore, once a FUT match has started, any changes made via team management to formations, tactics or player positions will not affect the chemistry of your Starting XI players.
You can start practicing your FUT 23 squad building skills by checking the Squad Builder on FUTBin.
FIFA 23 will be available worldwide on PlayStation 5, Xbox Series X|S, PC, Stadia, PS4, and Xbox One on September 30. Early access for FIFA 23 Ultimate Edition begins on September 27, 2022.