It's not always worth it to just concentrate on popular and exorbitant players in FIFA 22 Career Mode. These will assist your short-term development of course, but also cost a lot of money and tend to make your career mode saves repetitive and eventually boring.
It is therefore better, if you plan your transfers carefully and correctly, you can pick unpopular wonderkids or improve your own young talents and create a great team yourself. In addition, young players are a good investment, the more they play and the more successful they are, the more their value will increase. Some top clubs might even offer millions for them and it should be pleasant and rewarding to take a low rated unpopular player from nobody to somebody.
It's cheaper and more helpful to enlist young players who don't belong to the base team of clubs in top leagues. You will be able to buy them faster and easier thanks to low wages. We've compiled a list of recommended players who are not only under a few millions but are also sure to leave a long lasting impression in your team.
1. Sotiris Alexandropoulos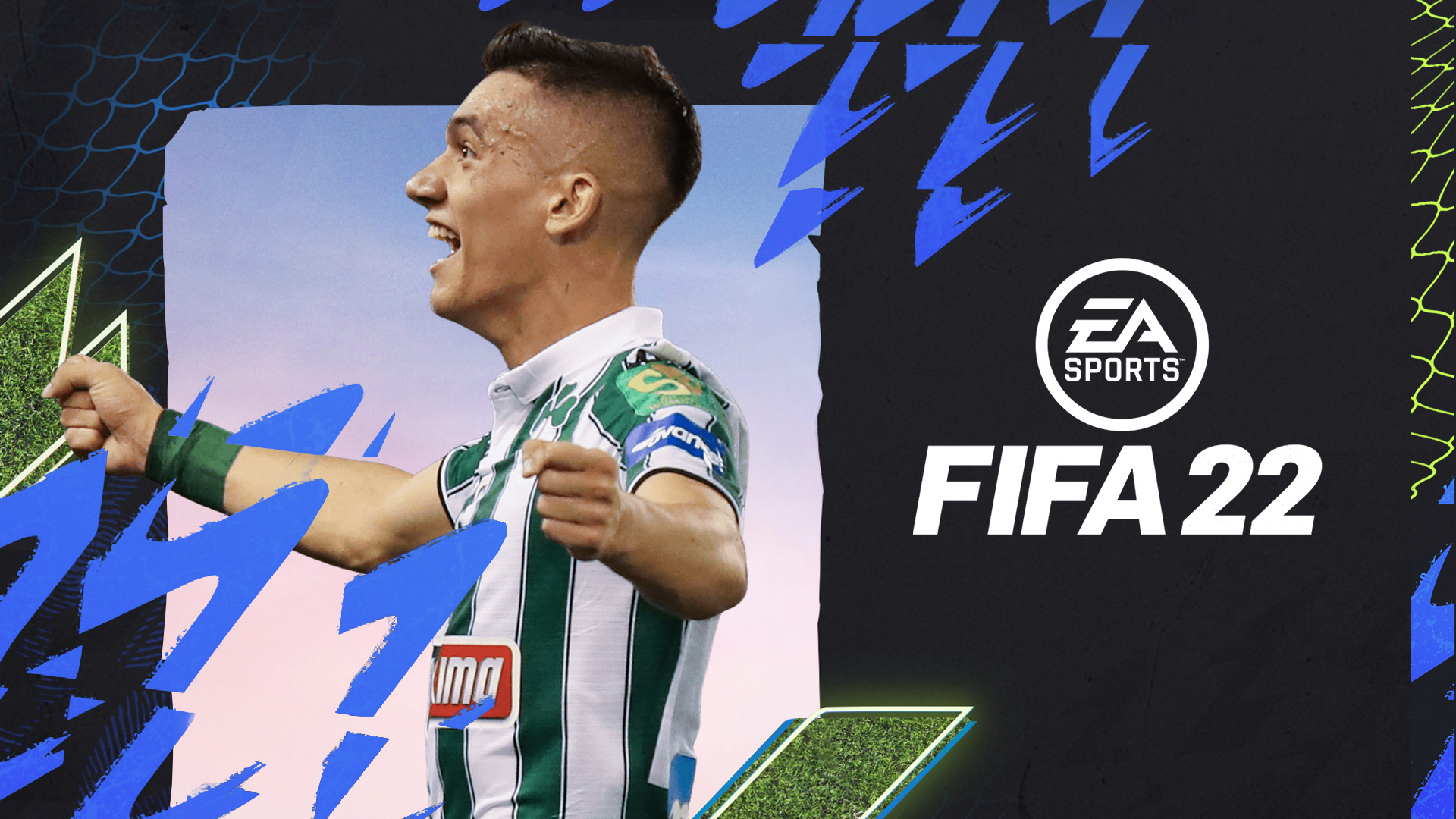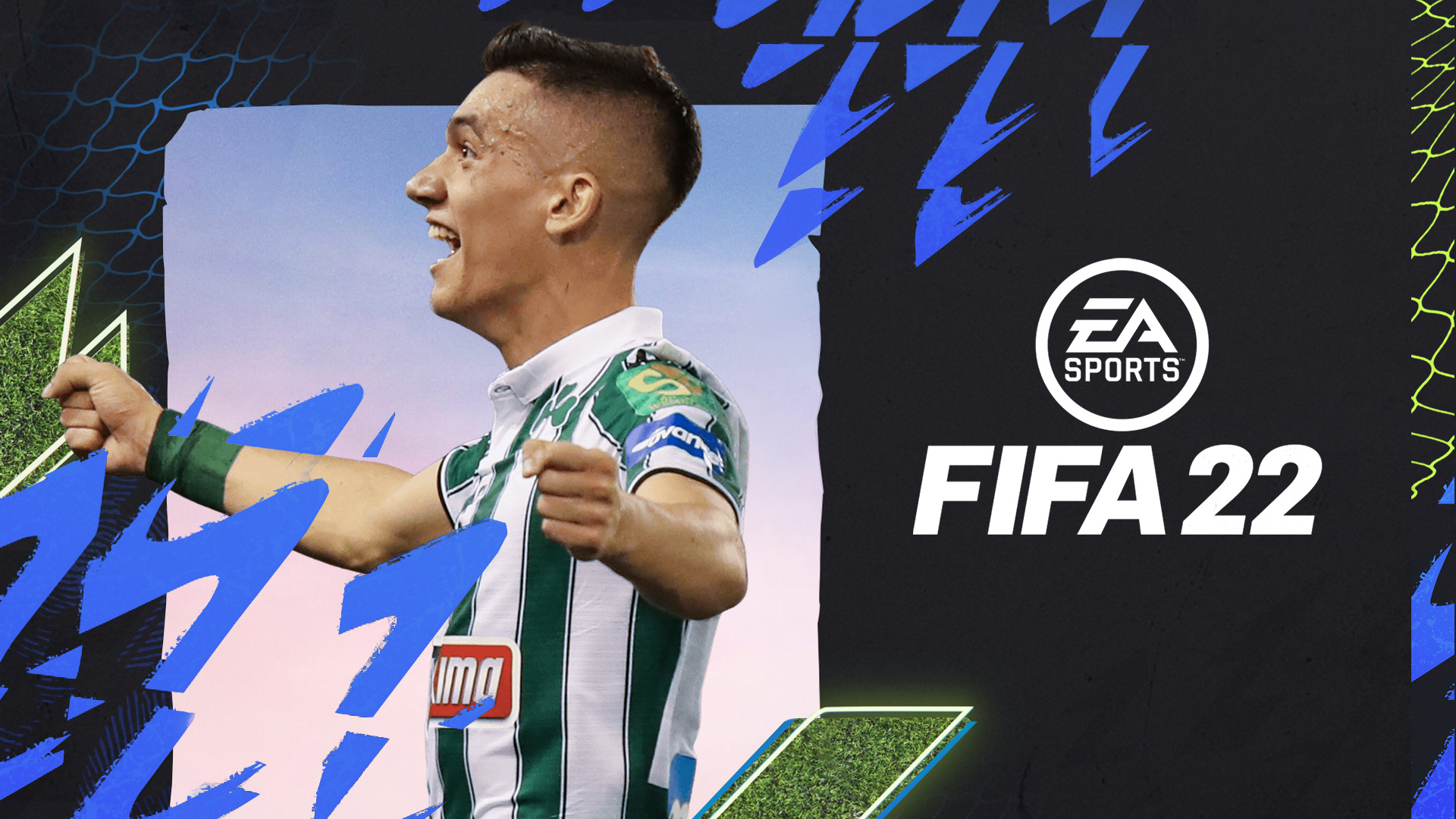 Overall: 69
Potential: 82
Positions: CDM/CM
Value: £3.1M
Wages: £500
Real in-game Face: No
Club: Panathinaikos FC
Country: Greece
A hidden gem just as good and goes a long way in Career Mode as his last name. Greek God, Alexandropoulos starts with an overall rating of 69 and a potential of 82 in FIFA 22 Career Mode. At just the age of 19, Sotiris bolsters impressive attributes that are sure to earn him a spot in any Road to Glory Career Mode teams. He starts with a sprint speed of 75 supported by 77 acceleration which is unusual for a 6 feet CDM, especially with 69 overall rating. His 74 stamina enables him to constantly run and put pressure on rivals when not in position and also support the attack by carrying the ball from his team's own half to the oppositions' half. Sotiris is no stranger to scoring goals thanks to 75 long shots supported by 71 shot power and long shots trait for sheer strength and accuracy.
Sotiris Alexandropoulos is comfortable and exceptional playing as either number "6" and "8". His other key attributes include 72 ball control, 71 aggression with passing and defensive attributes all at high 60s.
2. Fabio Carvalho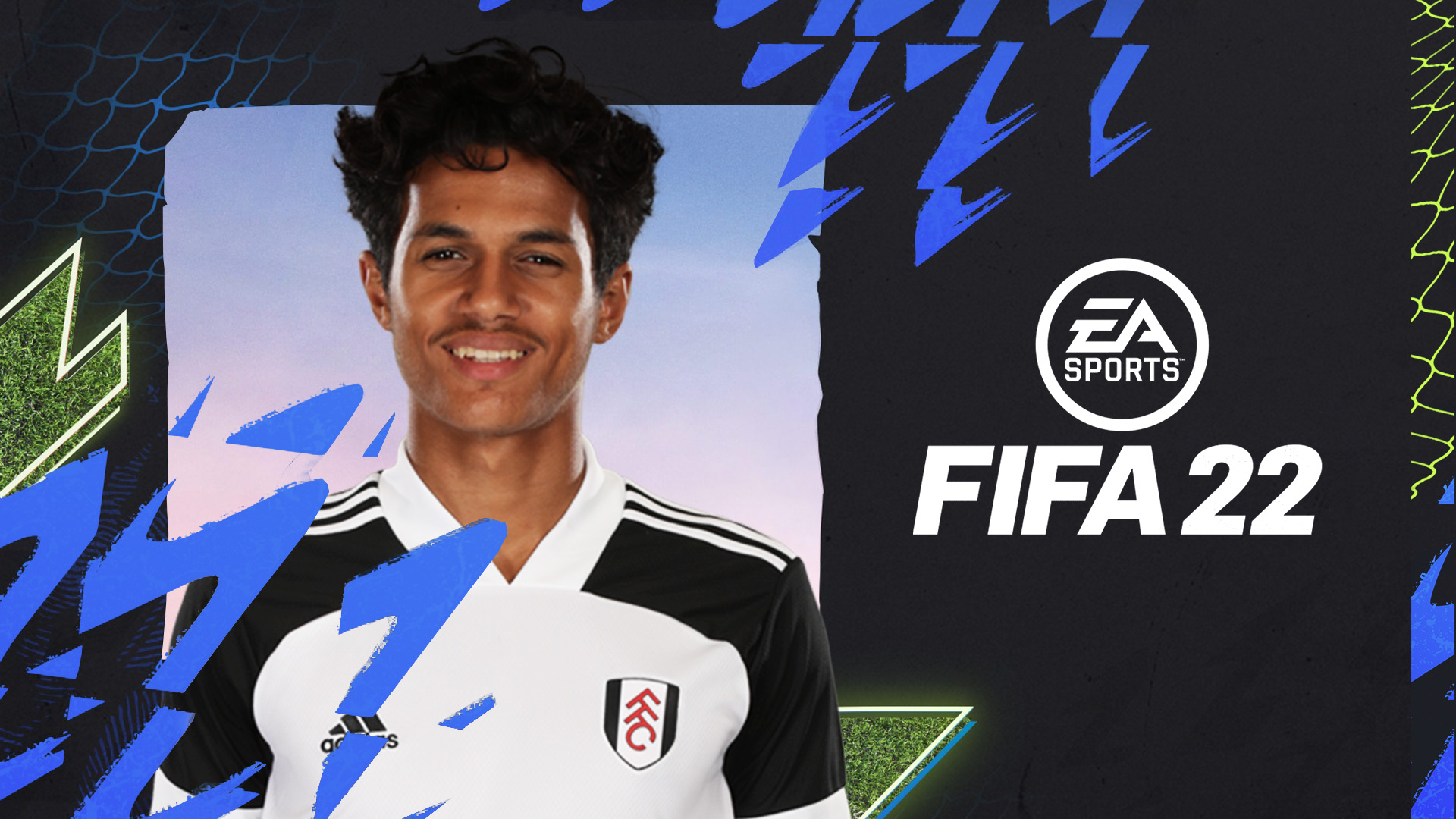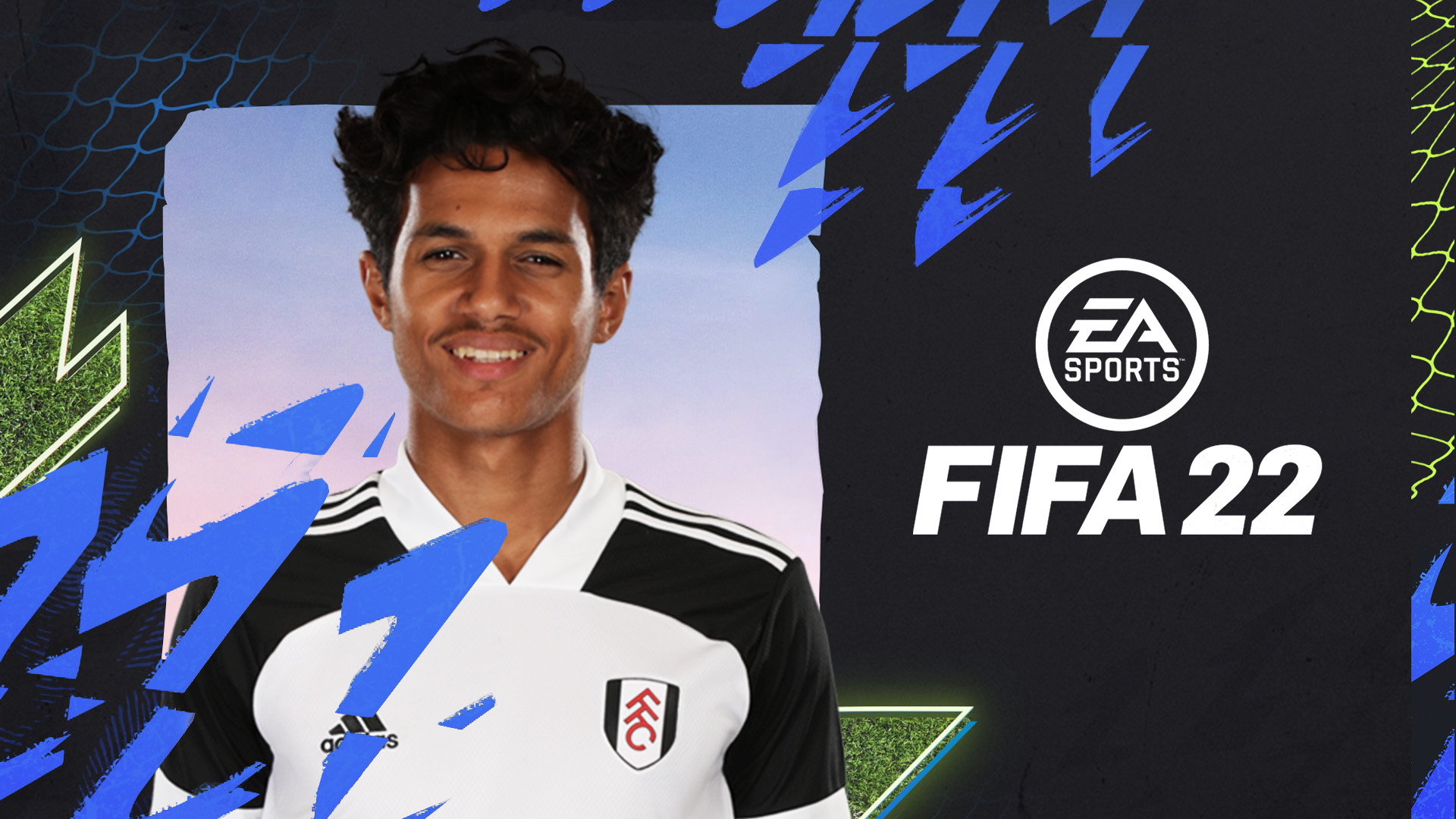 Overall: 71
Potential: 86
Positions: CAM/CM
Value: £4.4M
Wages: £11k
Real in-game Face: No
Club: Fulham
Country: Portugal
After starting FIFA 22 at 67 overall, Carvalho has increased by four ratings overall due to his incredible season so far, currently he is rated 71 with a potential rating of 86. The 19-year-old's strongest position is CAM, but the Portuguese attacker can also play as a CM. Standing at 5'9″, Carvalho has four-star weak foot and three-star skill moves, showing how tricky the attacker can be with both feet.
Carvalho also boasts a selection of impressive in-game stats for his rating, with his best attributes being his balance (85), agility (79), acceleration (79), sprint speed (76), ball control (73), positioning (73), finishing (72) and dribbling (72).
If you are therefore looking for a young playmaker who can easily balance chance creation and finishing, then Carvalho is the man for you.
3. Benjamin Šeško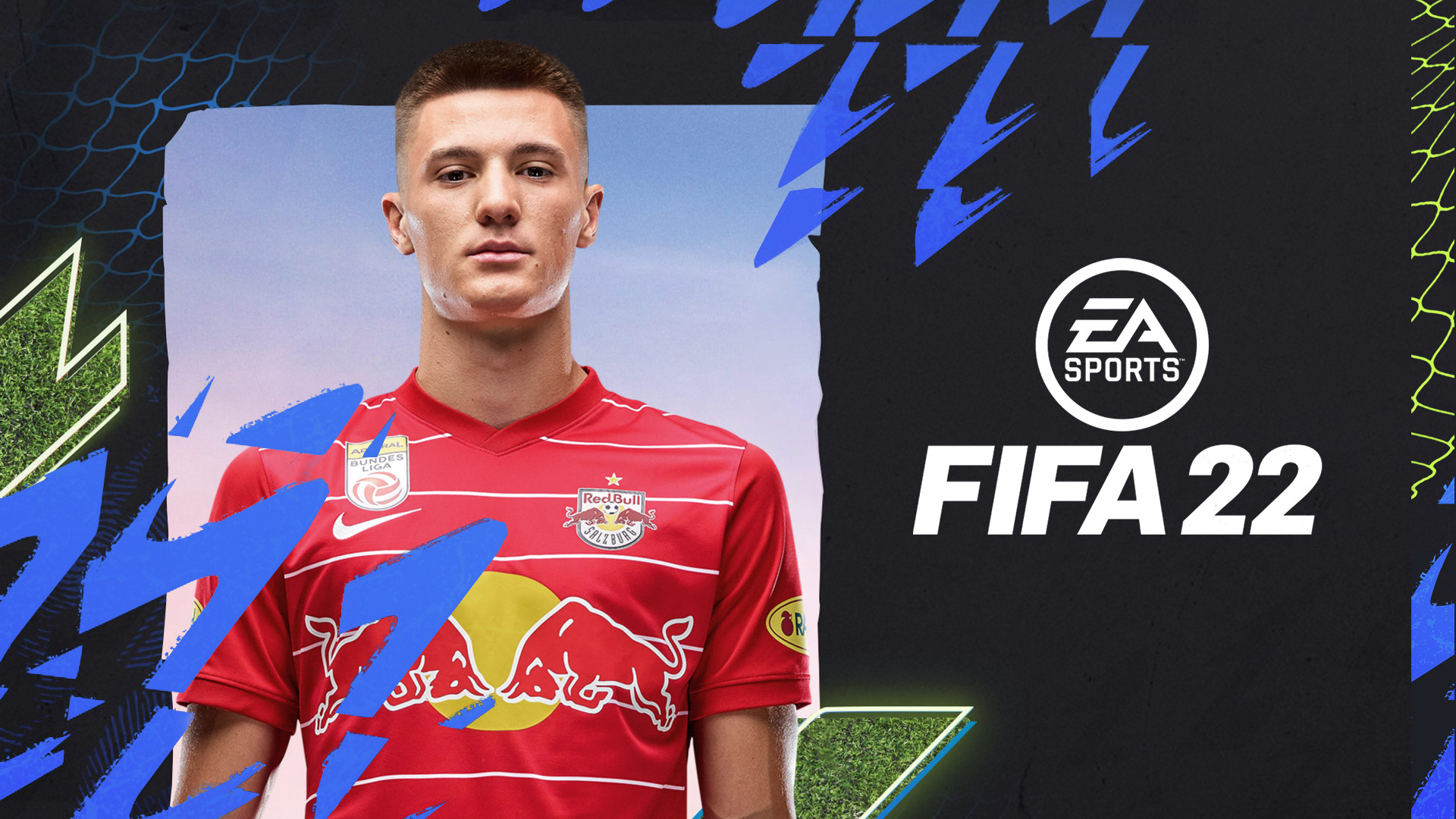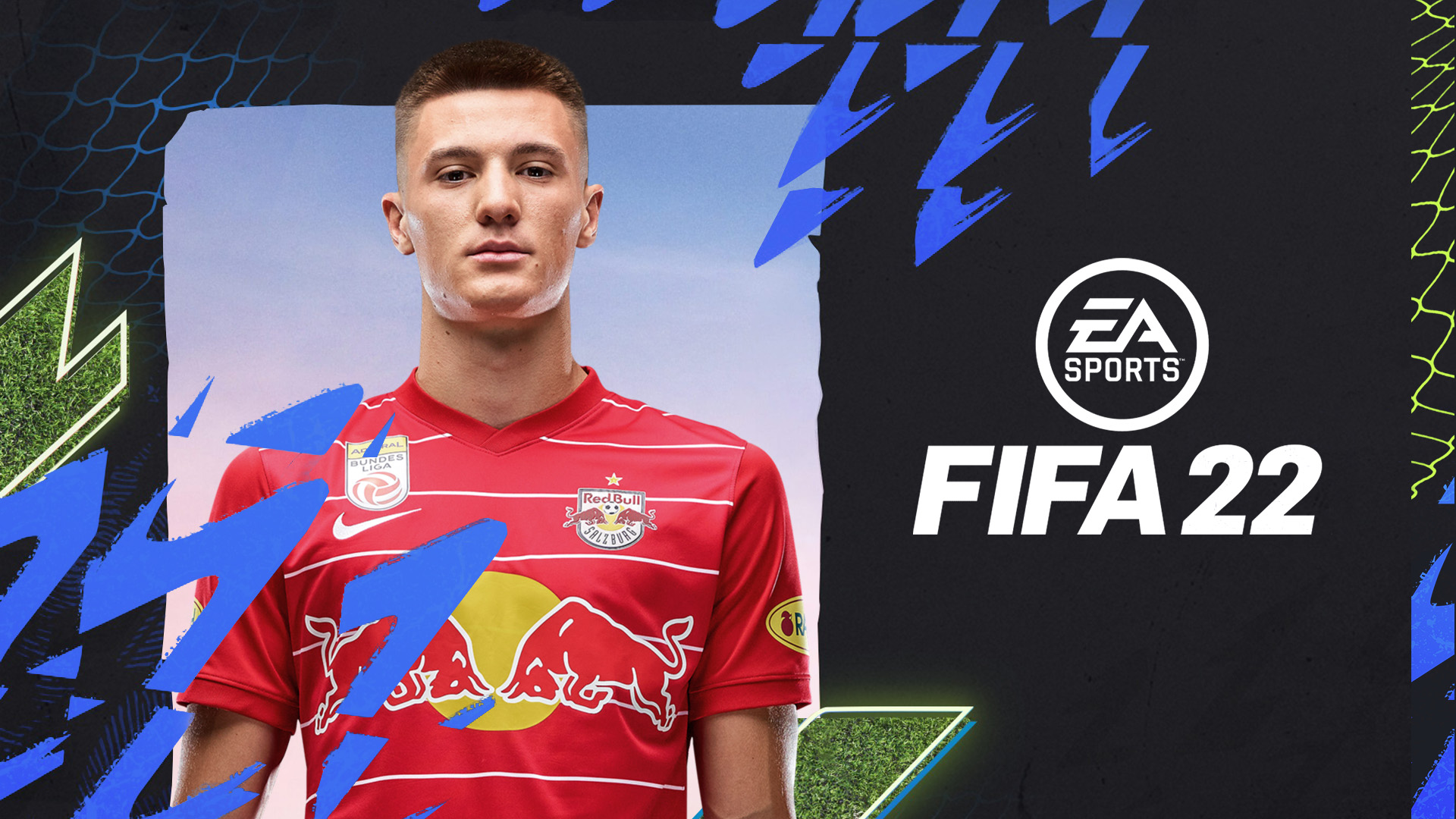 Overall: 69
Potential: 82
Positions: ST
Value: £2.8M
Wages: £5K
Real in-game Face: No
Club: FC Red Bull Salzburg
Country: Slovenia
18 year old Benjamin Sesko originally had a potential of 86 at the beginning of FIFA 22. Despite the reduction in potential, Sesko is still a gem for the forward position. If you are looking for a cheaper Erling Haaland then Sesko is the man for you and is a little more ready for immediate use.
Red Bull Salzburg are seemingly running a striker-building factory with 68 rated Sesko the latest on the production line. A huge striker standing at 6'4″ with physical strength, power and feels comfortable in contact situations. Sesko starts out with 3-star weak foot, 3-star skill moves, med/med workrates and already has 69 finishing, accompanied by 64 long shots, 68 shot power and 70 ball Control. With Sesko's height also comes the strength of 80, jumping of 73 and 71 heading accuracy, meaning he can be dangerous both on the pitch and in the air. At 6'4", you would expect Sesko to be one of the slowest players in the game instead he has a sprint speed of 80. Sesko also has the flair trait which makes every facet of his game stylish and elegant.
Sesko has a starting value of £2.6M and Red Bull Salzburg are willing to let him go for around £3.2M.
4. Gonçalo Ramos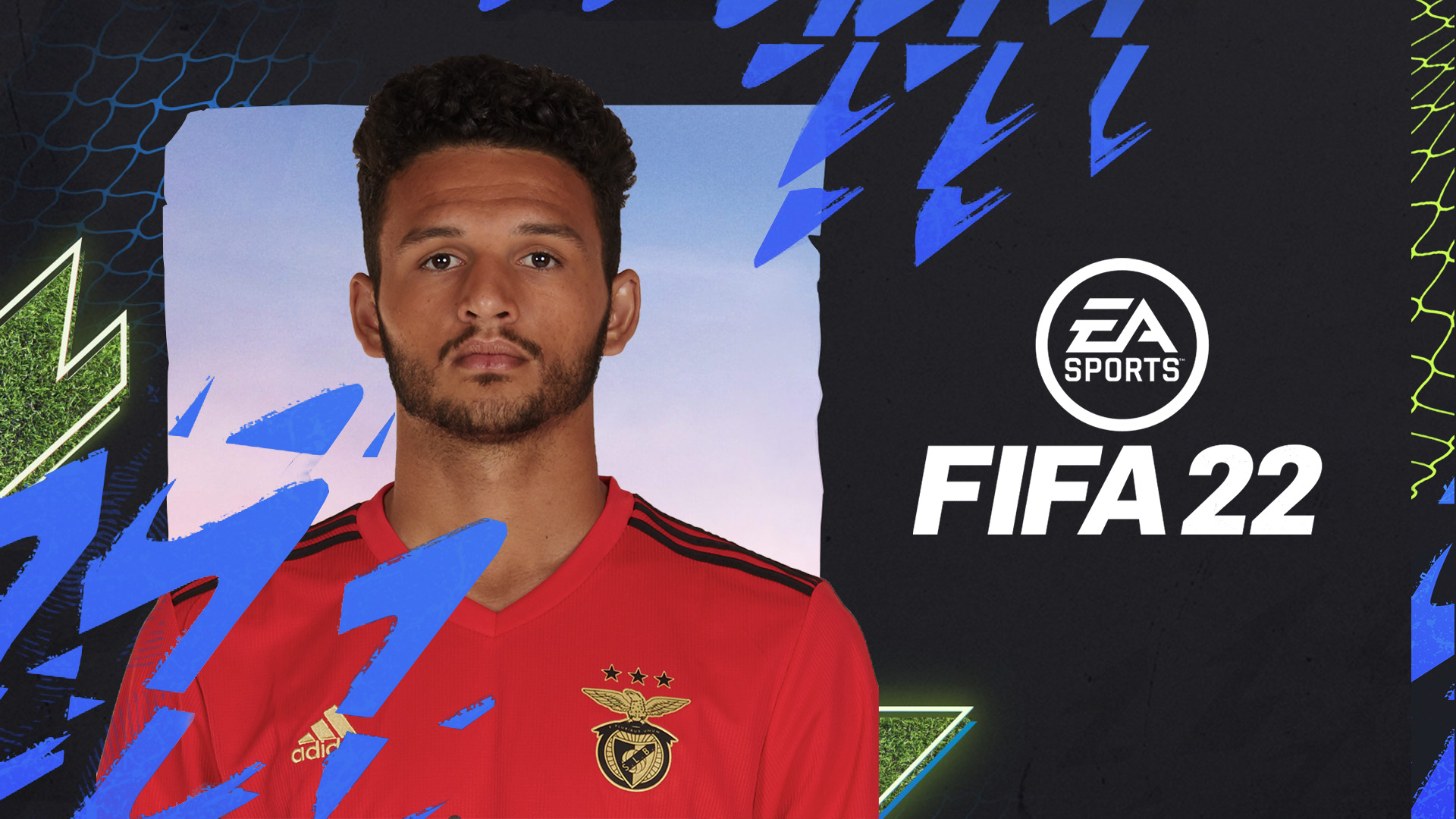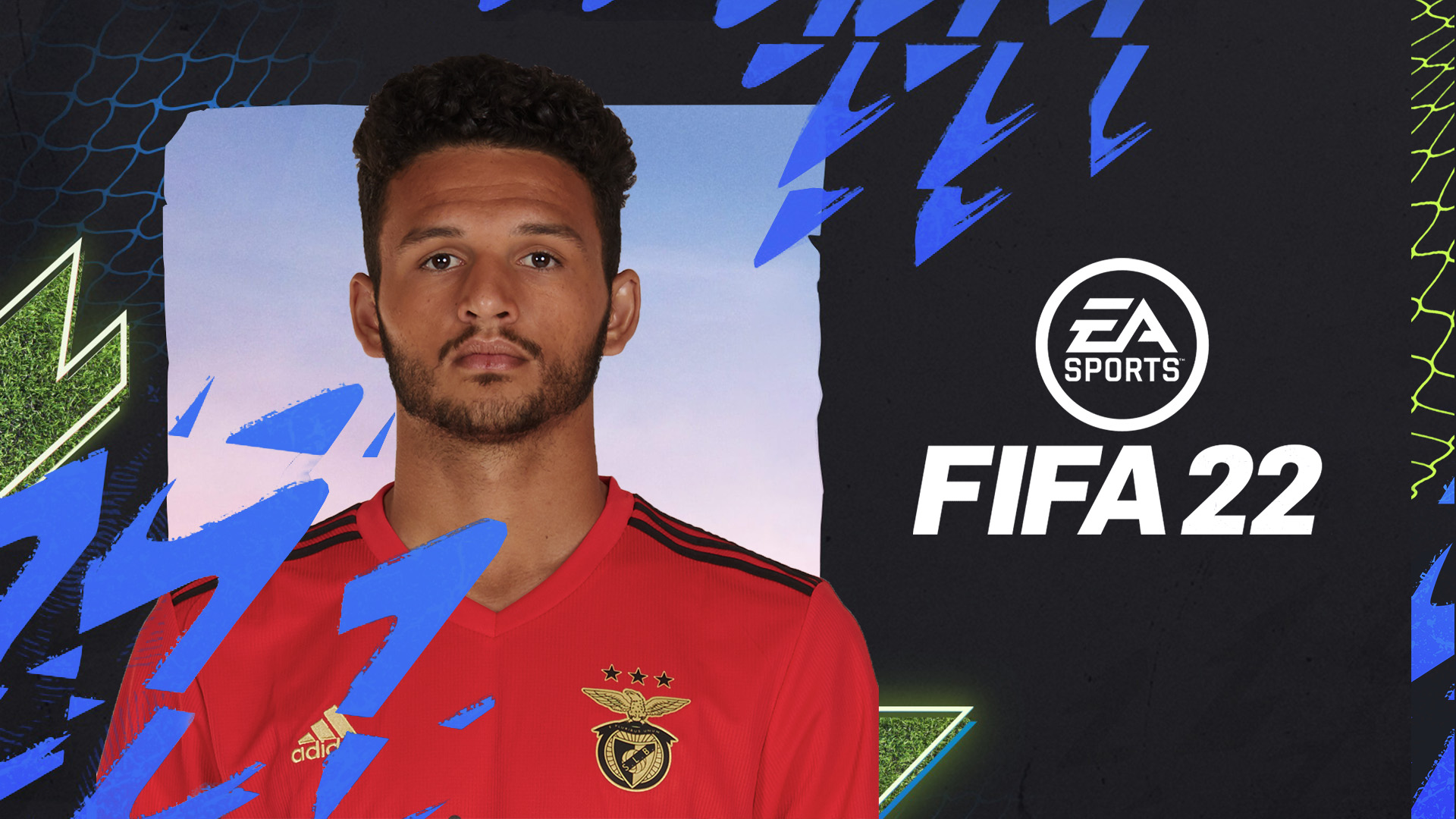 Overall: 72
Potential: 86
Positions: ST/CF
Value: £5.5M
Wages: £8K
Real in-game Face: No
Club: Benfica
Country: Portugal
Moving over to Portugal, Benfica are concealing an ace striker in Goncalo Ramos, glaring to keep interest away from other major clubs.
The 20-year-old starts FIFA 22 with an overall rating of 72 and a potential of 86. He has high/med workrates with 4-star weak foot and 74 attacking positioning making him a perfect striker for getting in behind defences and fairly accurate in front of goal with both feet. His 73 finishing and 70 shot power, makes him ready to beat goalkeepers from the off. Standing at 6-feet, with 82 jumping, 75 strength and heading accuracy of 74, Ramos is also pretty strong in the air.
Other Key notable attributes include stamina (79), sprint speed (77), acceleration (78), agility (77), balance (76) and reactions (74)
Benfica are willing to accept Ramos's valuation of £6.5M in order to let him go although you may need to sweeten the deal with a minor sell-on clause.
5. Talles Magno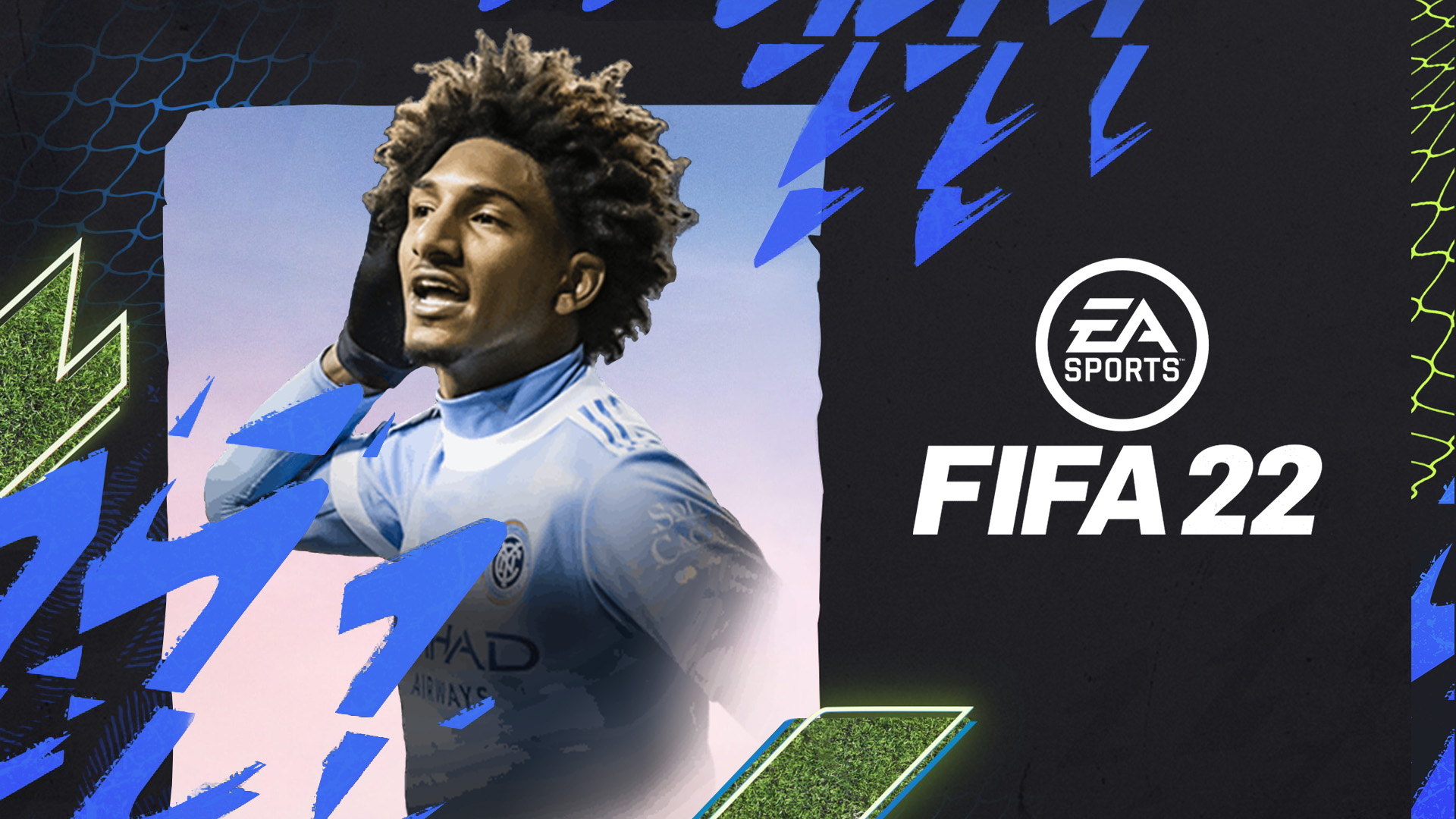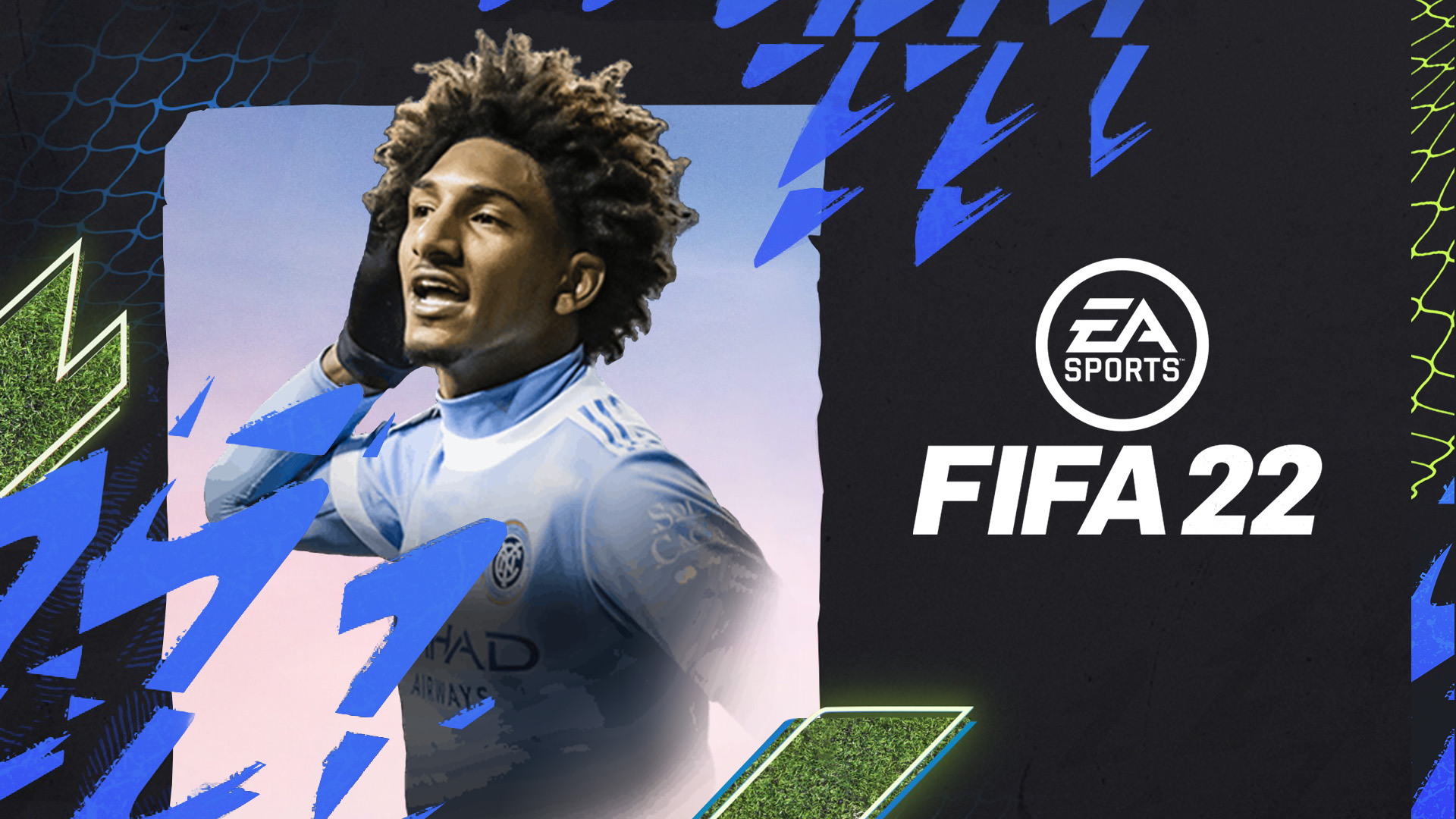 Overall: 67
Potential: 84
Positions: LM/CF
Value: £2.6M
Wages: £2K
Real in-game Face: No
Club: New York City FC
Country: Brazil
The Major League Soccer (MLS) is hiding a number of special talents, one of them being Talles Magno. Talles is a product of Vasco da Gama youth academy and is considered to be one of the most talented teenagers in Brazil. He is widely likened to Neymar due to their similar playstyle. Therefore if you are looking for a cheaper Neymar in FIFA 22 Career Mode, Magno is the man for you. The 19 year old Brazilian winger has an initial overall of 67 on FIFA 22 with a potential of 84.
Magno is fast, flair, skillful with the ball and has insane quick feet. He is not shy to take defenders on and is adept at cutting inside. The slick winger is just as good in Career Mode, 5* skill moves means Magno can perform all sorts of tricks with the ball. His 4-star weak foot means he almost doesn't have a weak side. Those attributes will surely aid Magno's movement , shooting and on the ball abilities which include sprint speed (81), acceleration (84), agility (78), dribbling (76), ball Control (75), finishing (61) and shot power (68). Magno is lacking in the passing department but his height of 6'1″, his strength at 69, attacking position at 63 and jumping at 61 can prove useful especially as he grows to his potential overall of 84.
Like Sesko, Talles Magno's flair trait makes every facet of his game stylish and elegant.
6. Illia Zabarnyi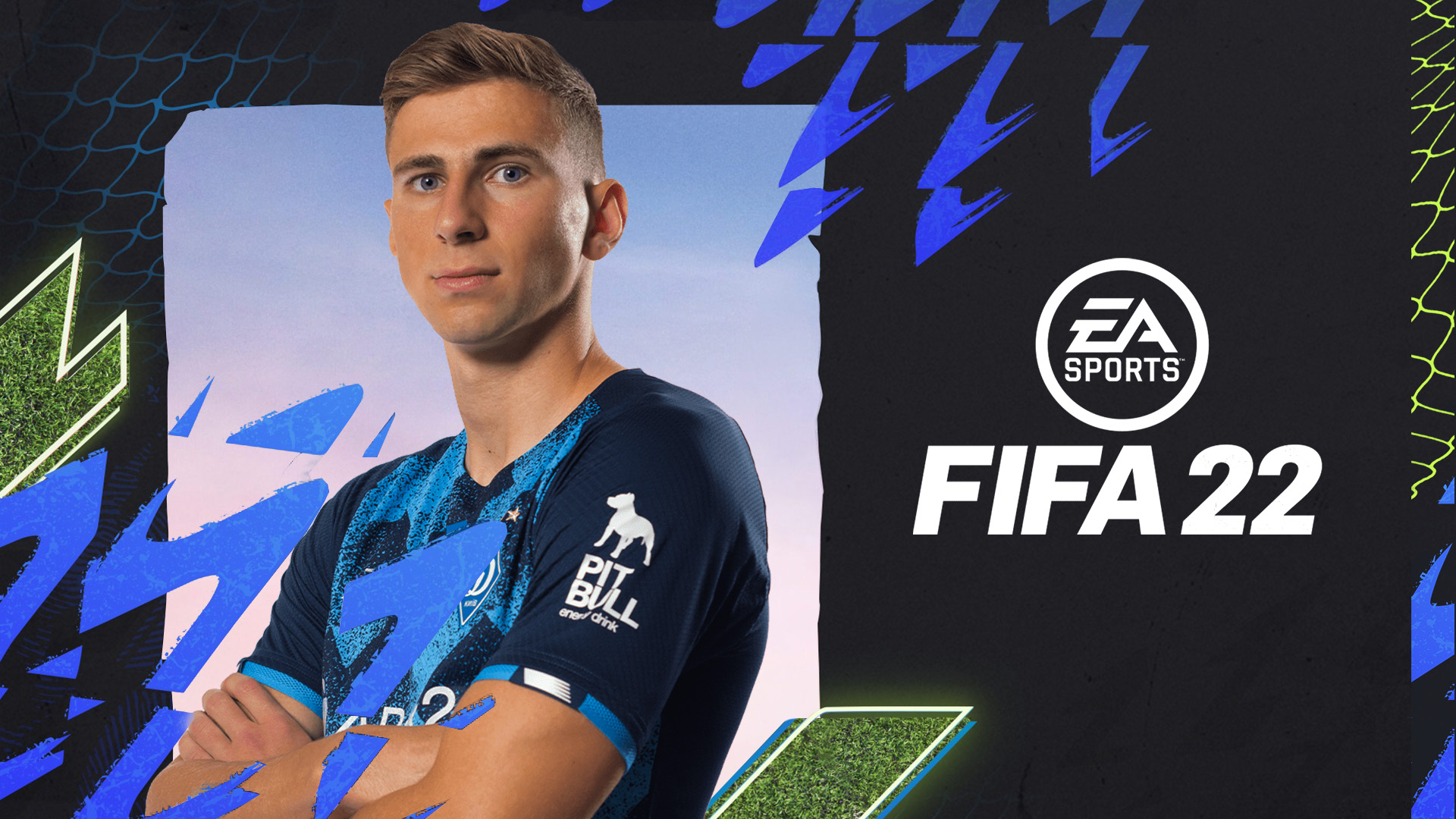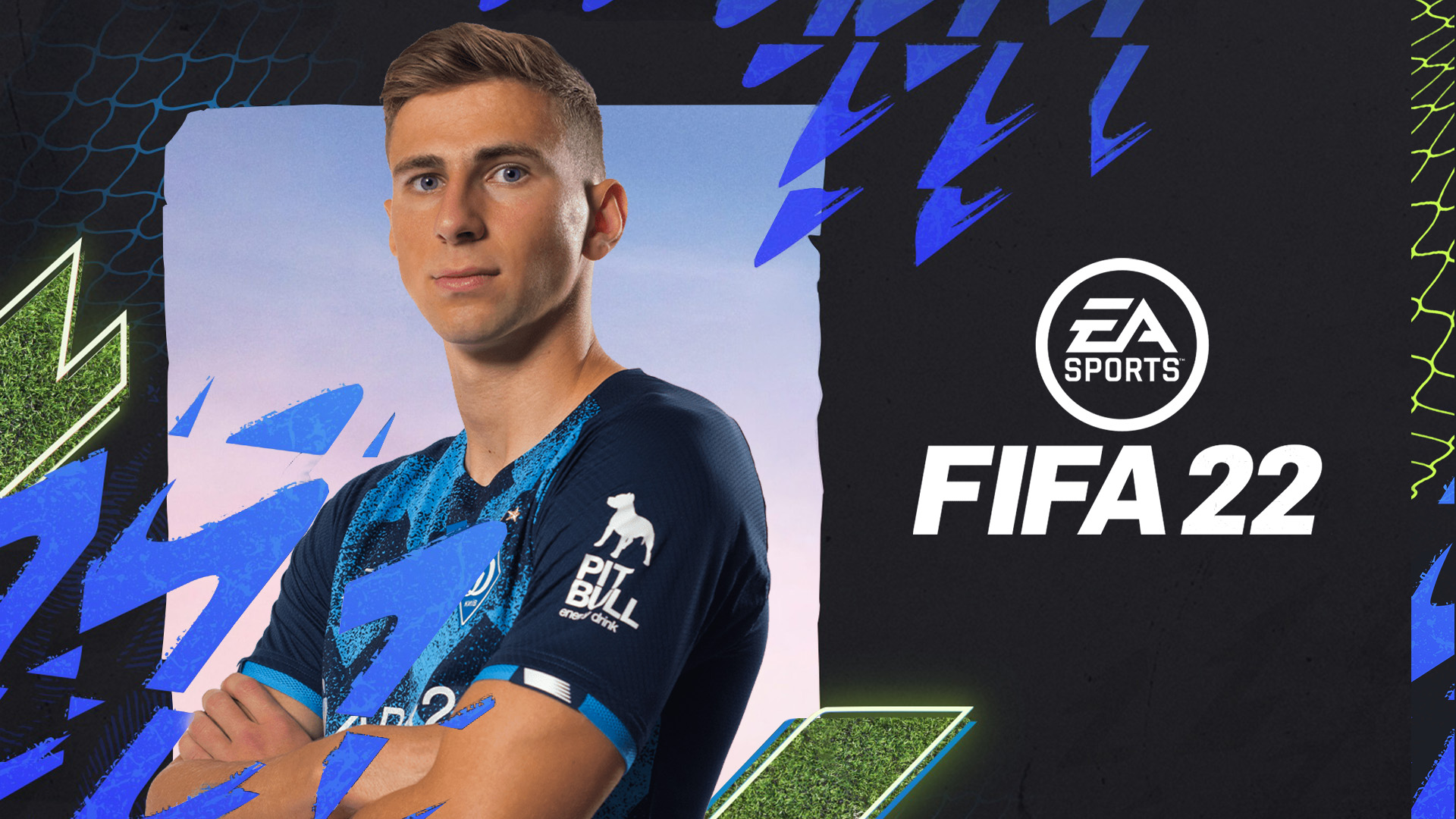 Overall: 73
Potential: 83
Positions: CB
Value: £6M
Wages: £500
Real in-game Face: No
Club: Dynamo Kyiv
Country: Ukraine
Arguably the most expensive player on the list at £6M but is he worth this price tag? The 18-year-old was the youngest defender at Euro 2020 after a year in which he went from unknown youth-team player to a starter for his country Ukraine helping his team reach the quarter finals.
He also won Ukraine Young Player of the Year Award in the 2020/21 season and is currently heavily linked with Chelsea. Illya Zabaryni looks to be the next world class player to come out of the club's youth system, with Dynamo having produced two homegrown Balon D'Or winners in the form of Andriy Shevchenko and Oleg Blokhin.
Zabarnyi starts with an overrall rating of 73 in FIFA 22 and comes with a potential of 83. He is a rock solid defender boasting an impressive arsenal of stats including defensive awareness (75), stand tackle (74), slide tackle (72) and interceptions (74) providing your team with tenacious tackling and good tactical awareness. He likes winning the ball back by outmuscling players thanks to his upper-body 75 strength, 66 aggression and 6'1" height. Zabarnyi's aerial abilities, 77 jumping and 73 heading accuracy means he provides both a defensive and attacking threat. Zabarnyi is also a good passer of the ball with the short pass rated at 71 and also has decent speed (68), agility (66) and reactions (72).
FIFA 22 is now available on PS5, PS4, Xbox Series X|S, Xbox One, PC and Google Stadia.