FIFA Ultimate Team can be a frustrating place for some of us.
Whether it's due to a lack of the so-called 'pack luck' or simply not enough hours spent on the game due to work or school, the fact is that sometimes we are playing on an uneven field.
But with some shrewd business and a bit of nouse, we can do our best to level the playing field. The ground has also been evened out in real life by OddsChecker, whose no risk matched betting feature allows everyone to make the most out of free bets offered by online bookmakers. Just as they help maximise performance in the real world, these four must-buys will help you improve your showing online. 
Striker – Jonathan David – 87 – TOTY Honourable Mention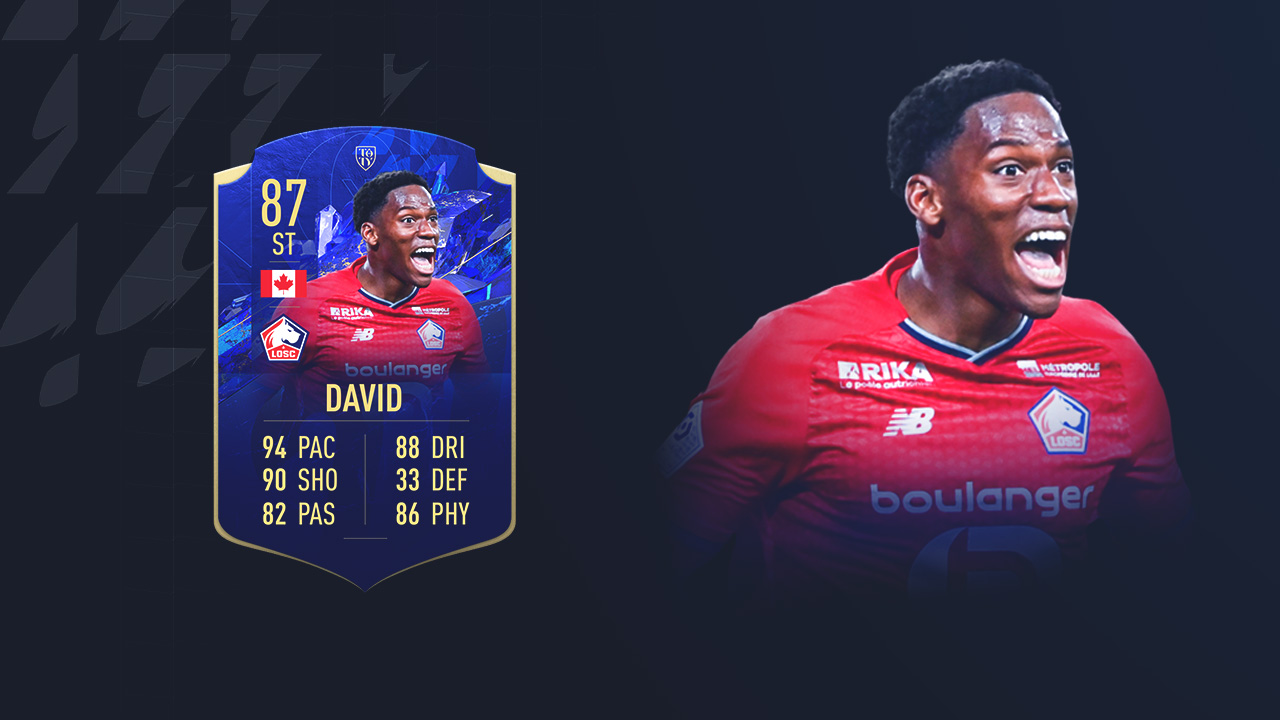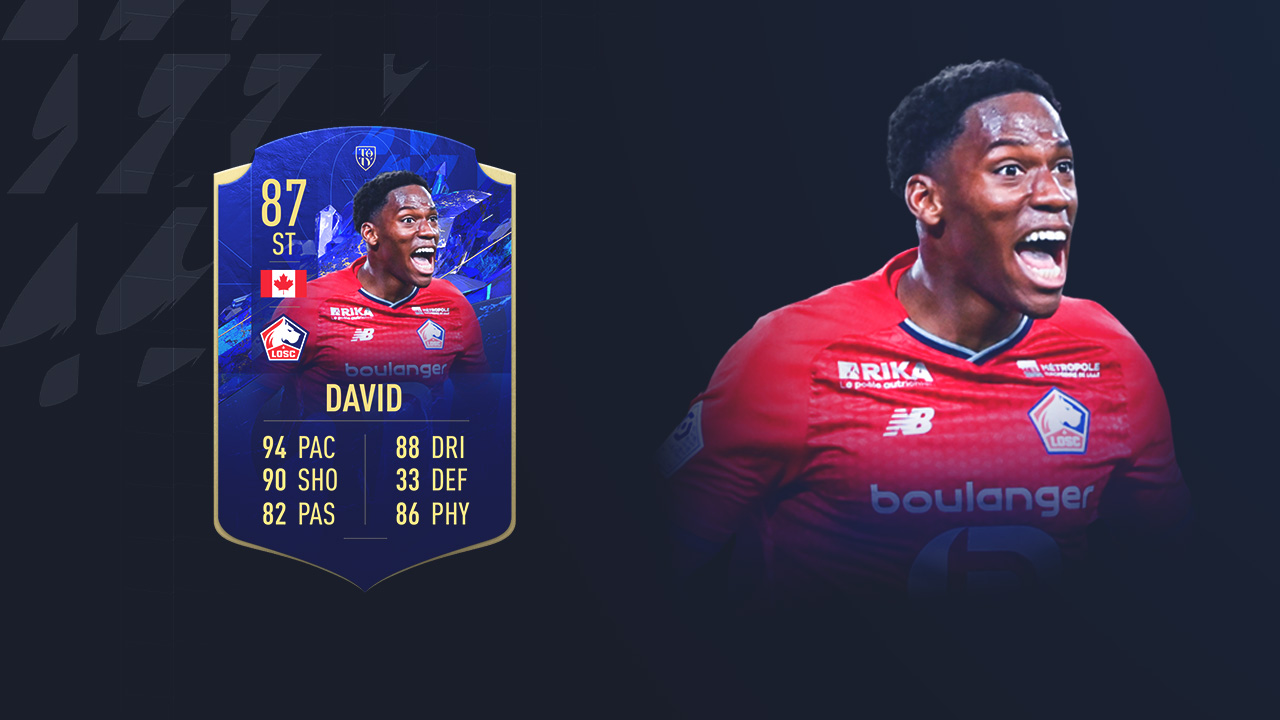 Has any other striker in the world had a recent past that can match Lille's number nine? Last year he repaid the €30m investment in him by bagging 13 goals and leading the French club to their first Ligue 1 title in ten years. This season, he scored another five goals for his beloved Canada, as they topped their World Cup qualifying group ahead of Mexico and USA, qualifying for Qatar 2022 in the process. This upcoming World Cup will be the Canadians' first since 1986. 
This TOTY Honourable Mention card in FUT 22 isn't bad either. With 94 pace, 90 shooting and 88 dribbling, Lille's top scorer this season is a certified beast. His 86 physical stat means that he won't be getting bullied off the ball either, making the Canadian forward simply unstoppable. 
Midfielder – Jonathan Bamba – 86 – Rulebreaker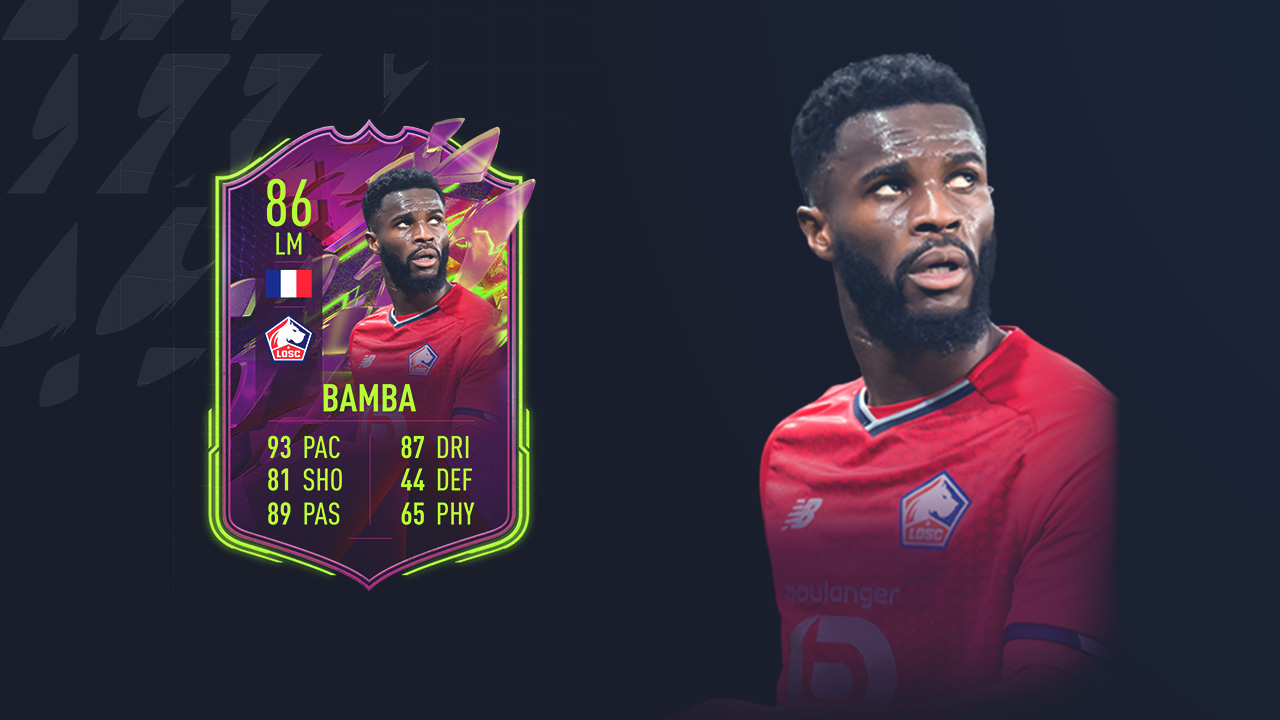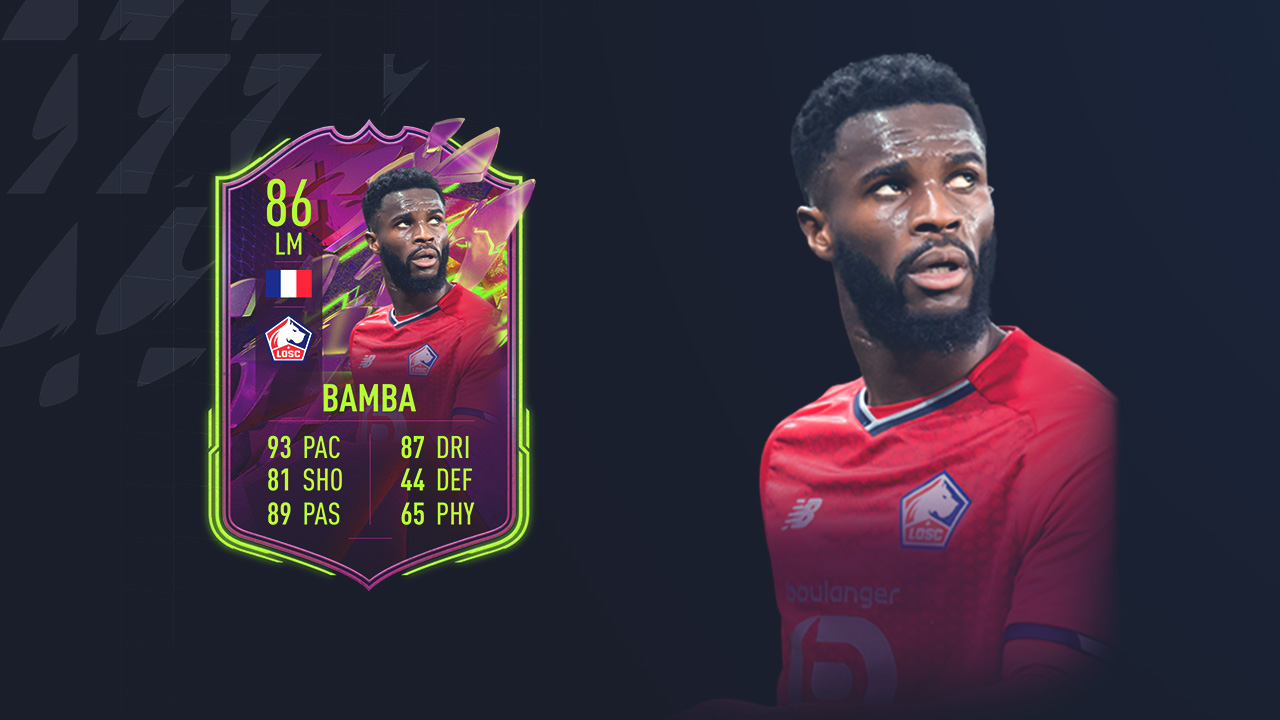 For our second card, we are once again off to Lille. At the start of every new Ultimate Team campaign, the standard 80 rated version of Jonathan Bamba is in pretty much every team, be it from the bench or in the starting eleven. 
Well, this supercharged Rulebreaker version of the tricky winger is a significant upgrade to the card you already know and love. His pace and dribbling stats are just shy of his above mentioned teammate, 93 and 87 respectively. He has four stars for both his weak foot and skill moves as well, which add further weapons to his arsenal. And if you have a few spare coins lying around, he has an 89 rated fantasy card as well. 
Defender – Raphael Guerreiro – 87 – FUT Birthday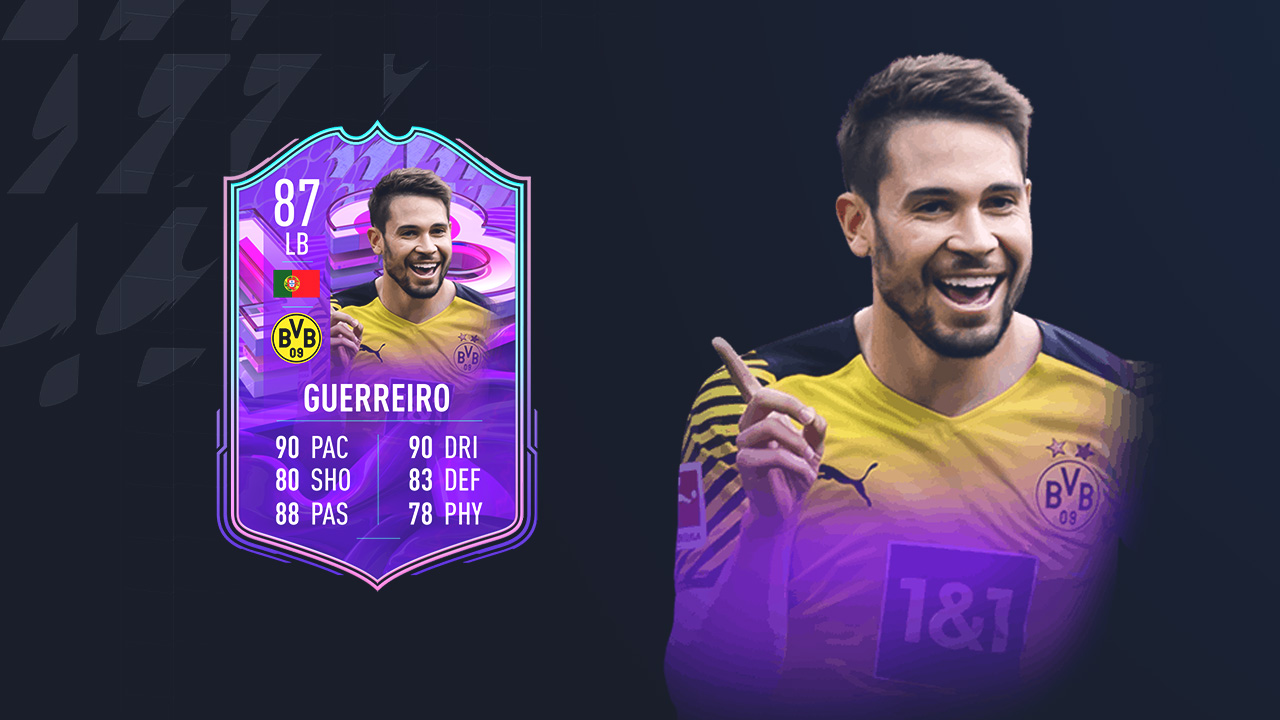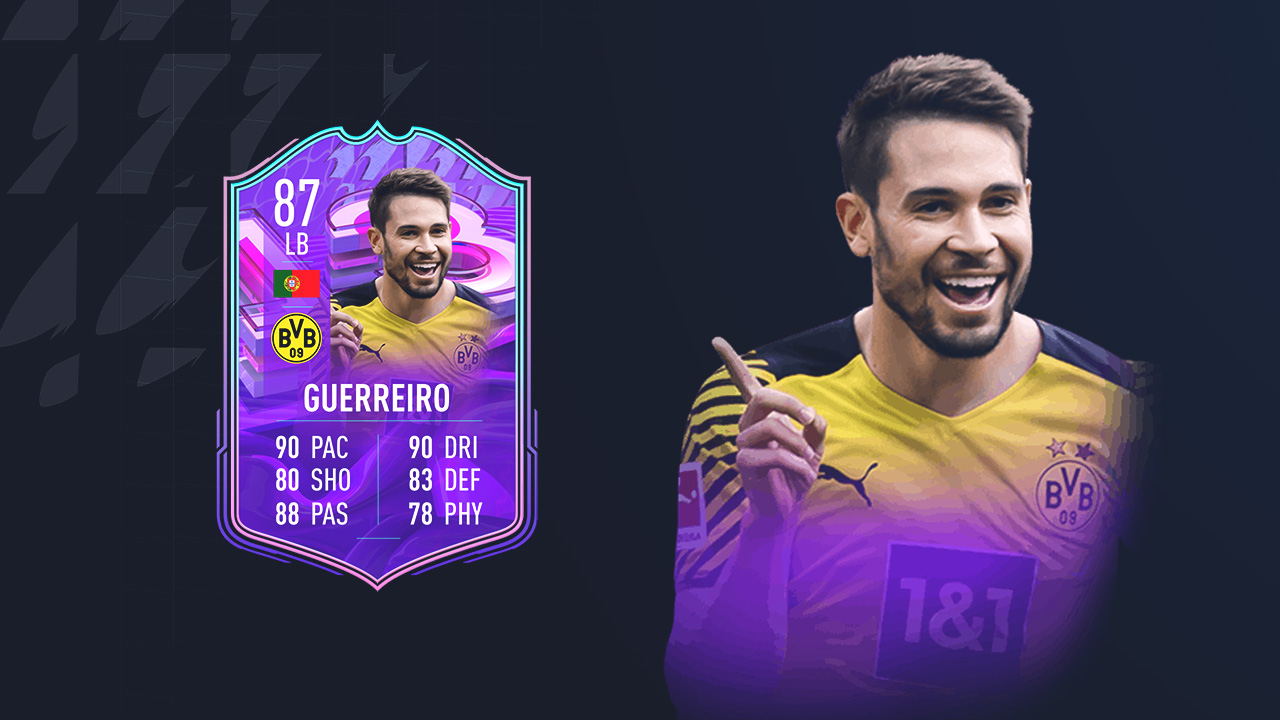 In real life, Raphael Guerreiro has had a frustrating season. He started the campaign brilliantly, with three goals from fullback in his first six games. He then suffered an injury in October, which kept him out for two months and has struggled for form since resulting in Portugal manager Fernando Santos dropping him from national team selection. 
In the virtual world of FIFA 22 however, there aren't many better left-backs in the entire game than the Borussia Dortmund man. In the Bundesliga, he's the second-highest-rated left-back in the entire league, only trailing the captain edition of Freiburg's Christian Gunter in terms of overall rating. With 90 pace and 90 dribbling, you can expect the Portuguese wing-back to maraud down the left wing at will. 
Goalkeeper – Aaron Ramsdale – 86 – Headliners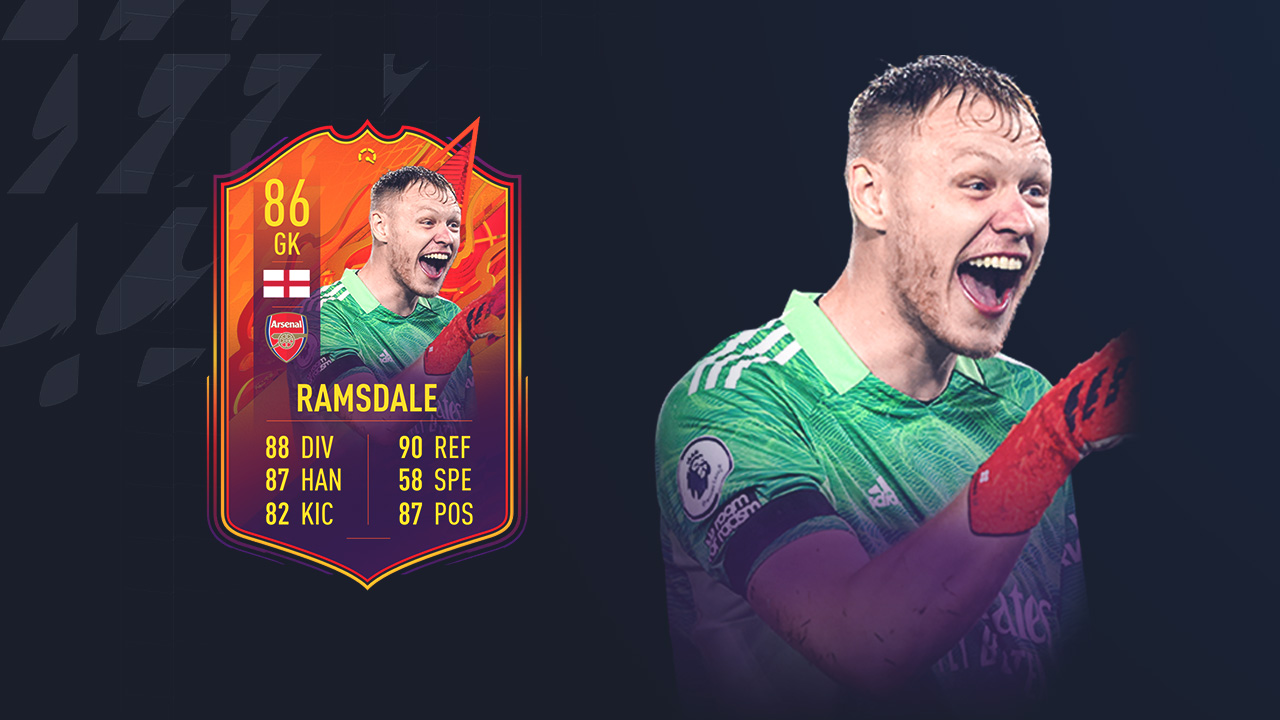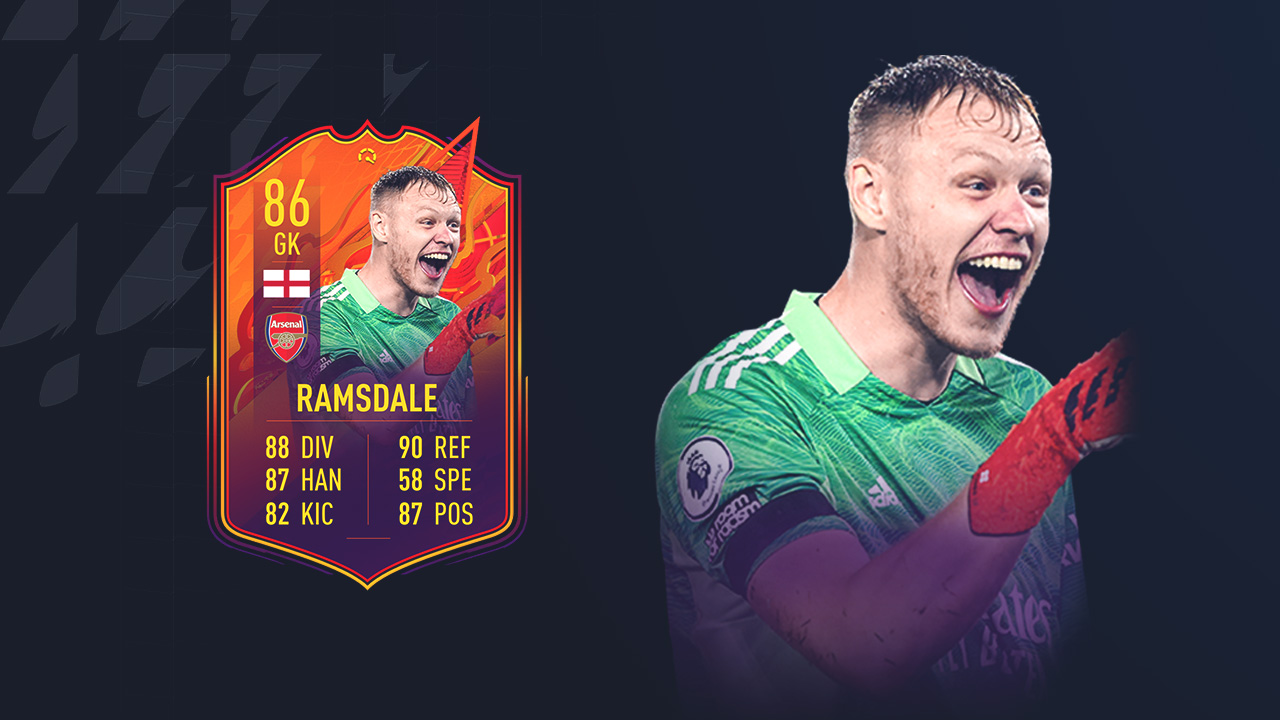 A few eyebrows were raised last summer when Arsenal forked out £30m for Aaron Ramsdale. Number one in a poor Sheffield United side that conceded 63 goals the season before, it's safe to say that expectations weren't that high for the young English keeper. Boy how he has proved the doubters wrong. He ousted Bernd Leno as The Gunners' number one after the German shipped seven goals in the first two games of the season, and the newly capped England international hasn't looked back. 
His performances with the ball at his feet have been particularly impressive, which is reflected in his 82 kicking. And with 90 reflexes, 88 diving and 87 handling, the young shot-stopper will prove to be a sturdy last line of defence in FIFA 22 Ultimate Team.