Something about 2019 seemed to click for one humble European nation, and that country is now the forefront for up-and-coming youth talents. We are, of course talking about Norway. It all started when a particular legend of Manchester United was entrusted with The Red Devils' managerial duties. Ole Gunnar Solskjær was shortly followed by another Norwegian, this time a teen. The FIFA 21 ambassador Erling Braut Haaland stormed into the footballing scene with RB Salzburg and following his amazing performances, he earned himself a move to Borussia Dortmund.
Lastly, who can forget Martin Ødegaard, the first wonderkid of this generation from Norway? He is just 22 and still has so much to offer. Other honourable mentions include Sander Berge, Jens Hauge and Kristoffer Ajer, among others. So why not take a closer look at their domestic league and see if we can uncover some more diamonds in the making?
Johan Hove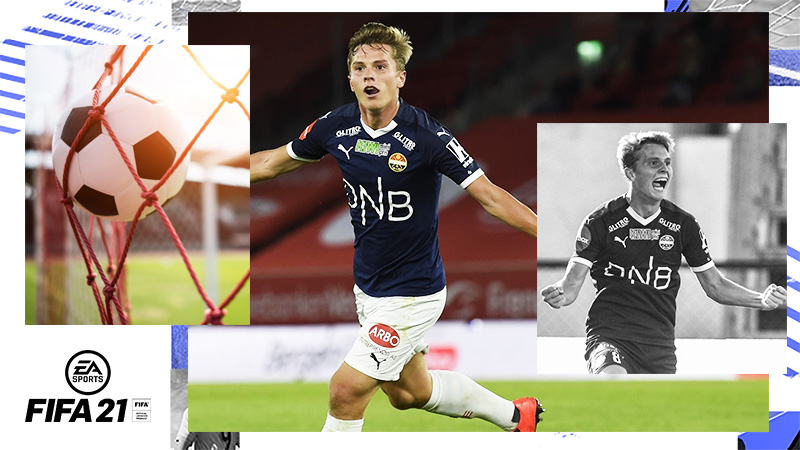 We start our countdown with a peppy 19-year-old midfielder. Hove is a central midfielder playing for Strømsgodset IF. The youngster is valued at just 1.7m euros with a release clause of 3.2m euros in FIFA 21 Career Mode. Hove is very well balanced with all of his stats around the 65 mark, except his Defending. This also allows him to be used as a CAM if and when required. His best stats are his movement parameters, enabling him to be the engine of a team. His high attacking work rate is a bonus. He starts at an OVR of 65 with a potential of 80.
Osame Sahraoui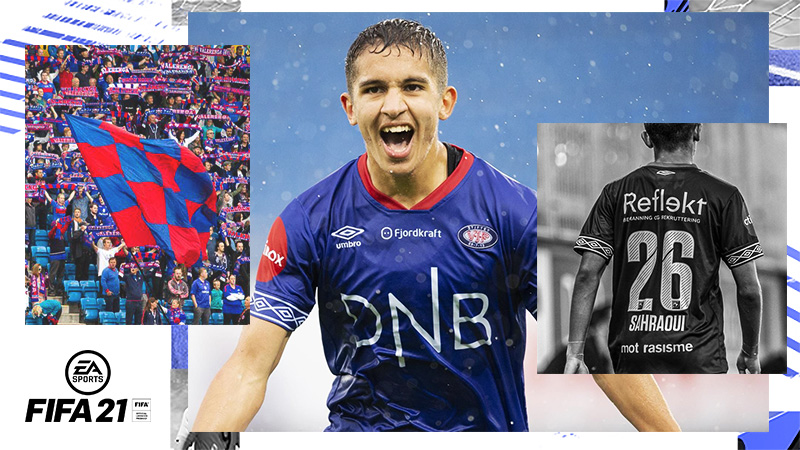 Osame is a pacey LW playing for Vålerenga Fotball. The 19-year-old winger has some excellent Pace, sitting at 77 combined with 72 Dribbling. Add to that his 4-star skill moves and Acrobat trait, and you've got yourself an explosive, unpredictable wide player. The only place you may struggle with using him would be his height; he is 5'5″ (1.65m) tall, and his 46 Physical (he only has 64 stamina) so putting him immediately on a Development Plan is advised. He is also valued at 1.7m euros like Hove with the same release clause value and sits at an OVR of 65 with the same 80 potential value.
Marcus Pedersen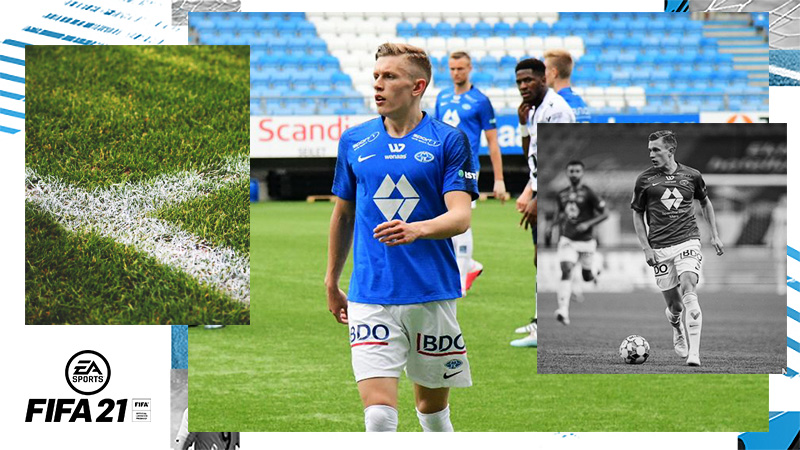 The first defender on our list, Pedersen is a right-back playing for Molde FK, the last club Ole managed before moving to United (take note Reds fans). Pedersen has a 4-star weak foot, high/high work rate and a shopping 88 Pace with 82 Stamina. His dribbling is also decent, for a defender. This is precisely why it is puzzling that Pedersen is only a substitute player at the club right now. He sits at a 65 OVR with a respectable potential of 80. The lad has the skills to pay the bills, and we bet that he won't disappoint if you will sign him in your Career Mode save. Speaking of betting, check out this Bet365 code.
Emil Ceïde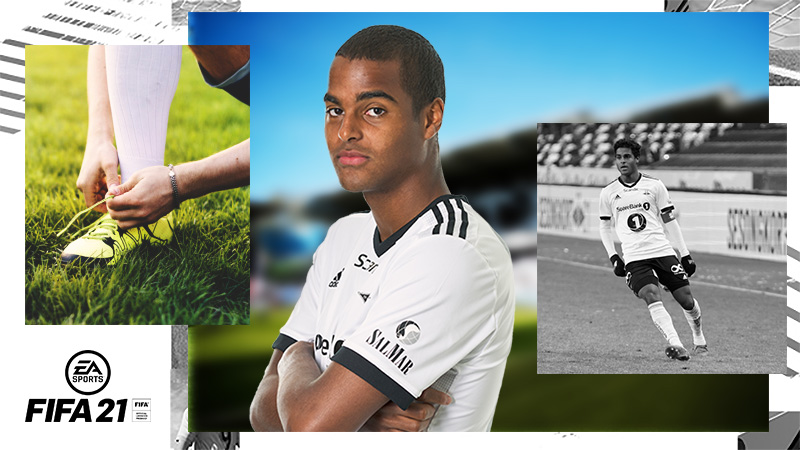 Another winger graces our list, this time from Rosenborg BK. Emil is an 18-year-old LW who can also play as a RM. The player is blessed with 83 Pace and 69 Dribbling right off the bat. That, combined with 4-star skill moves, makes him a valuable attacking option on the wings. It also helps that he possesses medium/medium work rates. Emil's current value is 1.5m euros with a 2.9m euros release clause, making his transfer an absolute bargain. He has a 64 OVR and has a potential of 80.
Odin Holm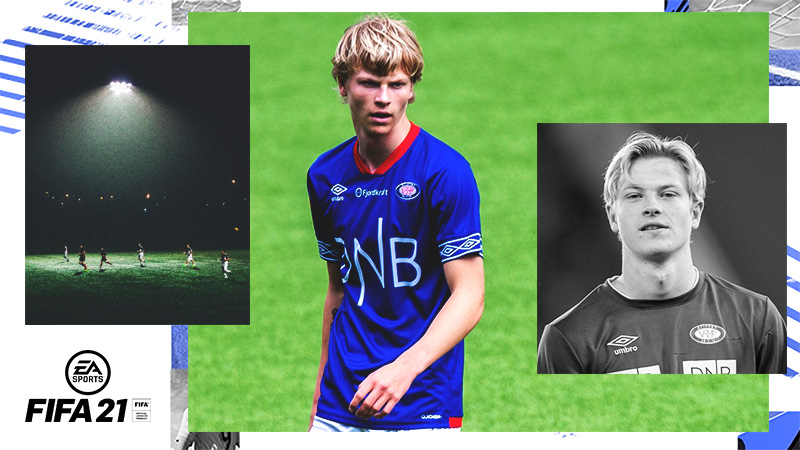 The last wonderkid for today is also the youngest on this list. Holm is a 17-year-old midfielder playing for Vålerenga Fotball, the same club as Osame. The youngster plays as a CAM but can also play as a CM. He has decent pace and dribbling stats for such a young player and is reasonably balanced in all parameters. He possesses a 3-star weak foot, and 3-star skill moves with high/medium work rates, making him a highly adaptable player. Valued at just 700k euros, Holm starts at a 59 OVR and can reach 81 OVR in potential.
And there you have it. These are the best youngsters to sign from the Norwegian Eliteserien. If you're looking for affordable team players with that individual spark, these players are a must buy. Let us know if you have any favourites from this league or if we missed any other gems!