Thousands of gamers are preparing for the release of FIFA 20 later this month. EA Sports is launching its legendary game on several popular platforms including Xbox One, PlayStation 4, Nintendo Switch, and PC Microsoft Windows.
Real Madrid forward Eden Hazard will appear alone on the front cover for the first time. The Belgian has won several major honours including the Premier League, FA Cup, and UEFA Europa League. Furthermore, he won the Silver Ball and was named as the second-best player during the 2018 FIFA World Cup.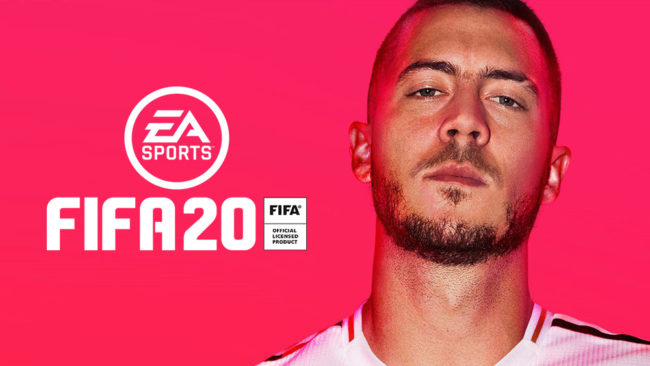 During this post, we'll give you a sneak preview of the game and the several new features. What's more, FIFA enthusiasts can unlock 15 new Ultimate Team ICON players including Andrea Pirlo, Zinedine Zidane, Kenny Dalglish, and Ian Wright. We'll outline the more significant changes below:
VOLTA FOOTBALL
The FIFA Street like game mode will bring a new dimension to the FIFA franchise with the following features:
Customization – Take control of your player like never before. The new VOLTA game mode allows you to pick your players gender and appearance. You'll have the choice between several hairstyles, tattoos designs, and clothing styles. This is personalization at its absolute best.
Gameplay – Either you're playing a standard 11 versus 11 game or a 3 versus 3 match, you'll notice significant changes to one-on-one scenarios. Developers have also made the game more realistic by implementing a series of updates regarding space creation and movement patterns. The modern game is fast and ferocious. Naturally, EA Sports wants FIFA 20 to reflect that.
VOLTA Locations – Players can compete in 17 new locations including Tokyo, Rome, New York, London, Lagos, Mexico City, Berlin, and Los Angeles. However, if you want an authentic urban experience you can also play in an abandoned parking lot. Each location will be completely different to give the game a global feel.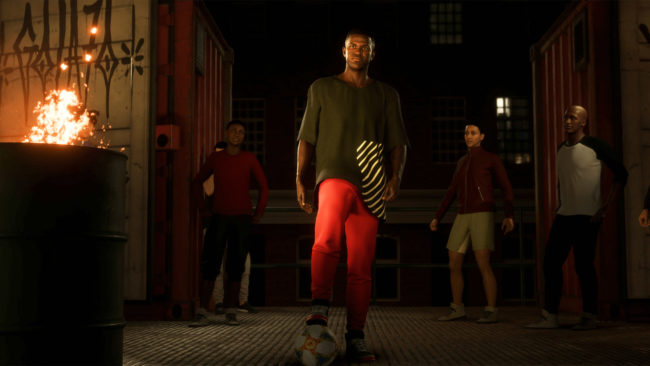 New Stadiums
FIFA 20 players can now enjoy 90 fully licensed stadiums across several continents. Naturally, dozens of generic stadiums are also included. For instance, you can play at a variety of new Premier League, La Liga, and Bundesliga stadiums including Bramall Lane, Estadio El Alcoraz, BayArena, and Read Bull Arena.
New League
The Romanian Liga I will make its debut for the first time this year in the FIFA series. The league will feature all 14 clubs including CFR Cluj, FCSB or Dinamo Bucharest with authentic badges, kits, players likeness and up-to-date rosters. The official league ball will also be present in the game.
Ultimate Team
The King of the Hill and Mystery Ball game modes will be added to Ultimate Team for the first time. This gives you a chance to practice several key skills, including shooting, passing, and dribbling. What's more, your ability to keep possession will be put to the test.
However, that's not all! A host of legendary players have been added, including Pep Guardiola, Ian Rush, Gianluca Zambrotta, and Didier Drogba, among others. The Ultimate Team feature is shaping up to be better than ever before. We can't wait to put our skills to the test and unlock a plethora of phenomenal players along the way.
Pro Clubs
The Pro Clubs received a few updates and additions like the new Avatar system customization, new match types like House Rules Cups, new broadcast system, new celebrations, new customizable kits and badge and more.
Career Mode

Finally, several changes have been made to Career Mode as well. The new Career Mode updates focus on press conferences, player conversations and the new morale system. You can discover more on these new features by checking out this post.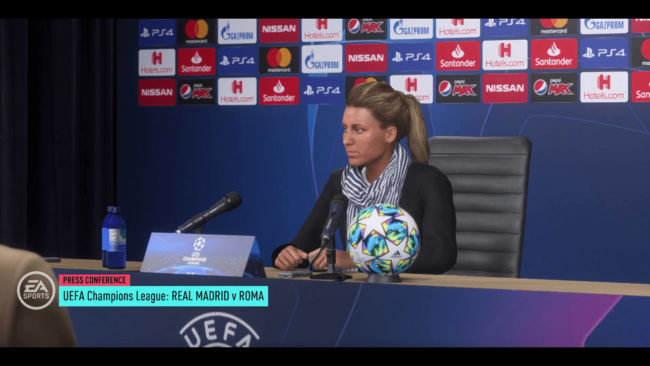 FIFA 20 will be available worldwide on September 27th on Xbox One, PlayStation 4, Nintendo Switch, and PC Origin.