The voting has ended and the best 11 players in the world have been revealed!
The official announcement has arrived and without further ado, this is the FIFA 19 Team Of The Year:
GK: De Gea
DEF: Marcelo
DEF: Sergio Ramos
DEF: van Dijk
DEF: Varane
MID: De Bruyne
MID: Kante
MID: Modric
FWD: Mbappe
FWD: Messi
FWD: Ronaldo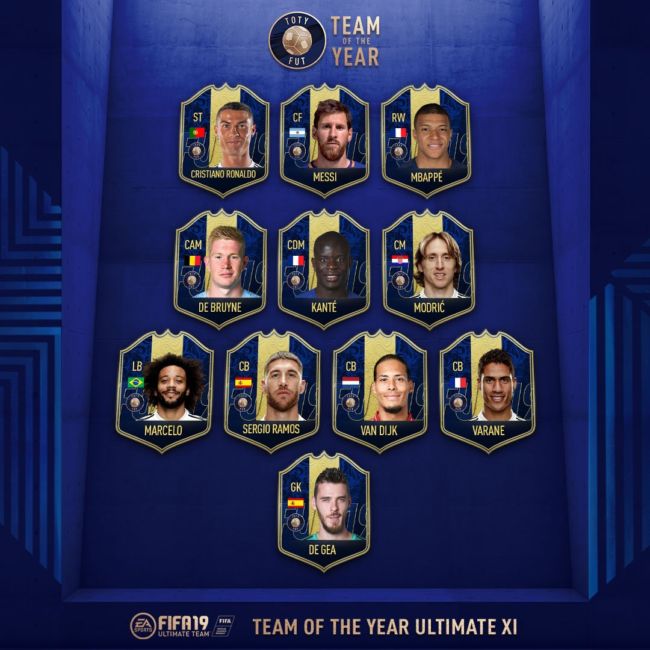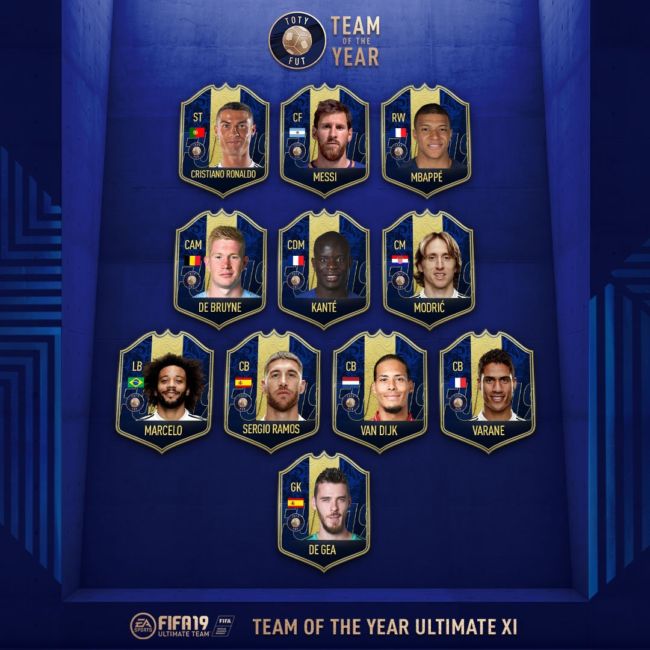 EA Sports also announced the release of the 12th TOTY player from the 5 nominees that missed out and you get to vote your favourite! The winner will be announced and released in packs on Friday. You can vote either in-game or online.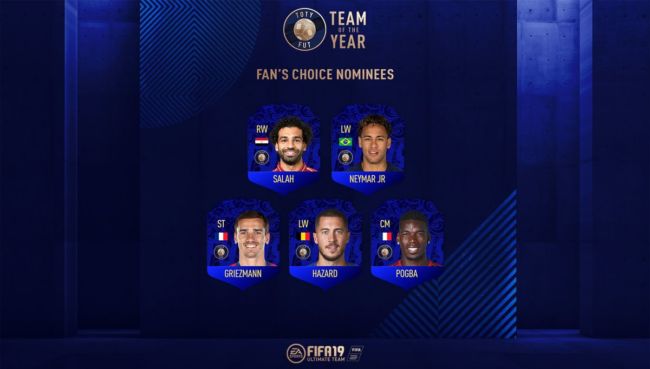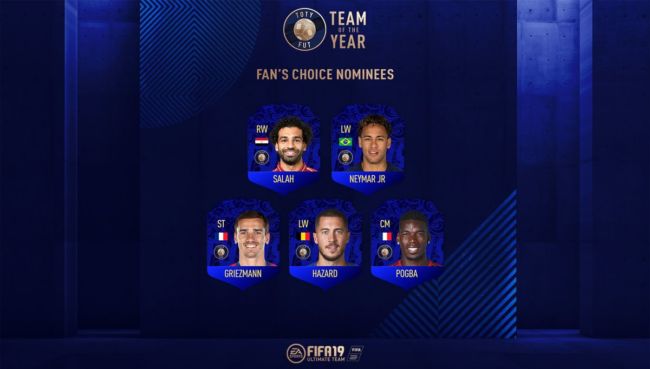 Moreover, TOTY themed SBCs will be available throughout the week with the first two already available in FIFA 19.