If you're planning a new Career Mode save in FIFA 19 or if you have already started one, then be sure to check the following underrated youth gems: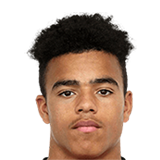 Player: Mason Greenwood – Manchester United (Premier League)
Nation: England
Age: 16
Positions: CF/ST/RW/CAM
OVR: 66 / POT: 86
The first player on our list is Mason Greenwood, at just 16 year old he has already signed his first professional contract with Manchester United last year and is one of the youngest players available in FIFA 19 and is already 66 OVR.
His main attributes are 77 pace, 73 agility, 67 finishing, 69 stamina and 66 ball control. On top of that he has 3* skill moves, 5* weak foot and no less than 5 traits including flair and speed dribbler. He's definetly a player to try out and grow in your Career Mode. His current price is €1.3M.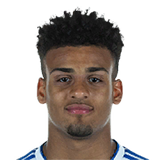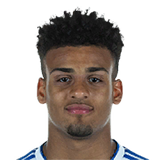 Player: Josha Vagnoman – HSV (2.Bundesliga)
Nation: Germany
Age: 17
Positions: LB/RB
OVR: 62 / POT: 84
Currently playing for HSV in 2.Bundesliga, Joshua Vagnoman is an impressive left-back, featuring some quality attributes like 85 acceleration, 72 strength or 72 stamina. With his 4* weak foot you could also use him as a right-back and his 1,86 m height can make him an excellent back-up center back.
If you wish, you can train him past his 84 potential and get an world-class defender for your team.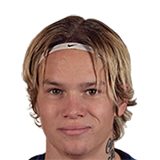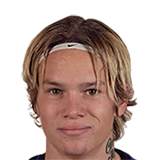 Player: Mykhailo Mudryk – Shakhtar Donetsk (ROTW)
Nation: Ukraine
Age: 17
Positions: CAM/LM/RM
OVR: 62 / POT: 84
Mykhailo Mudryk is one of Ukraine's most promising talents, a versatile playmaker that displays a handful of great attributes like 82 pace, 80 balance, 80 agility or 71 dribbling. Combining these attributes with his 4* skill moves makes him a top notch CAM to use and play with. His current value in FIFA 19 is €650K.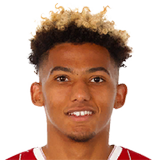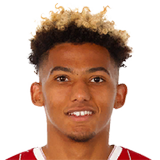 Player: Lloyd Kelly – Bristol City (EFL Championship)
Nation: England
Age: 19
Positions: LB/CB
OVR: 68/ POT: 84
Lloyd Kelly is one of England's most interesting prospects, playing as a left-back for Bristol City in the Championship, he has already totaled 25 games for them this season.
His best attributes are 82 pace, 74 strength, 68 standing tackle and 74 stamina which makes him an excellent defender. You could also use him as a center back thanks to his height of 1,90 m. Current value in game, €1.5M.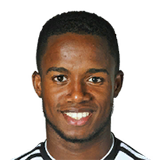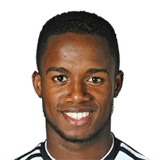 Player: Ryan Sessegnon – Fulham (Premier League)
Nation: England
Age: 18
Positions: LM/LW/LB
OVR: 75 / POT: 86
At such a young age, Ryan Sessegnon is already one of the most versatile wingers in the Premier League this season, being capable to fulfill his job in both attack and defense as a complete winger.
Following the recent relegation of Fulham, he will more than likely request a transfer and currently the biggest UK betting sites predict that he may either join Tottenham Spurs or Liverpool FC.
His top attributes in game are 86 pace, 85 balance, 76 ball control and 80 composure. You can play him in front as a LW or, if needed, at the back as LB thanks to his 65 defending. Also let's not forget about his 4* skill moves which can come in handy in certain situations. His current value is €10.5M.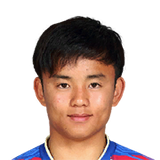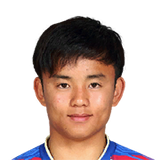 Player: Takefusa Kubo – FC Tokyo (J1 League)
Nation: Japan
Age: 17
Positions: CAM/RM/ST/LM
OVR: 66 / POT: 84
Takefusa Kubo is one for the future for sure. One of the most versatile attacking midfielders in the game, Kubo is a true hidden gem thanks to his 89 acceleration, 83 agility, 83 balance and 76 dribbling.
If we also count the 4* skills moves and 4* weak foot he becomes a players that will be extremely fun to play with. His current price is €1.3M.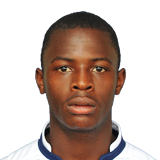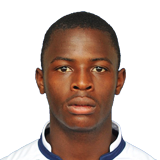 Player: Phakamani Mahlambi – Free Agent
Nation: South Africa
Age: 20
Positions: CAM/RW/CF
OVR: 70 / POT: 84
If you're looking for a good and young free agent for your team then be sure to get Phakamani Mahlambi. The South African youngster is boosting some great attributes in game like 85 pace, 74 dribbling, 72 ball control and 70 finishing and can grow in rating up to 84 and even further if trained properly.
He's currently a free agent in FIFA 19 Career Mode so he is a complete bargain.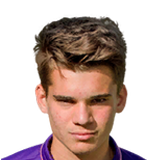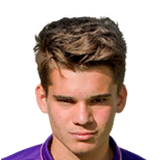 Player: Ianis Hagi – Free Agent
Nation: Romania
Age: 19
Positions: CAM/LW
OVR: 72 / POT: 85
Another free agent that we have for you today is Ianis Hagi, son of the Romanian football legend, Gheorghe Hagi. Just like his father, Ianis Hagi is a playmaker and has some decent in game attributes like 74 acceleration, 74 short passing, 80 curve, 73 ball control and 74 stamina.
Currently playing for Viitorul Constanta, he has already caught the attention of several European clubs like Anderlecht, Standard Liege or Sevilla FC and will most likely join one of them in the next transfer window.
With his high/medium work rate, 4* weak foot and 3* skill moves you can produce lots of assists and short range goals with him.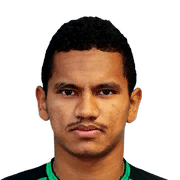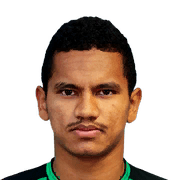 Player: Rogério Oliveira da Silva – Sassuolo (Serie A)
Nation: Brazil
Age: 20
Positions: LM/LB
OVR: 70 / POT: 85
One of the most interesting players on this list is Rogério from Sassuolo. The young Brazilian player features some amazing offensive AND defensive in game attributes like 78 pace, 67 defending, 73 crossing, 74 dribbling and 69 reactions.
If you check out all his attributes you can already predict his growth in a complete wing-back similar to Marcelo from Real Madrid . We recommend playing him in a 3-5-2 formation. In order to get him you need to pay around €3.9M but he is worth every penny.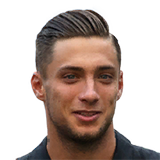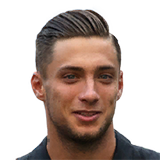 Player: Alessandro Plizzari – AC Milan (Serie A)
Nation: Italy
Age: 18
Positions: GK
OVR: 66 / POT: 84
Alessandro Plizzari is one of Milan's best youth academy products in recent years alongside his teammate Gianluigi Donnarumma. Standing 1,91 m, Plizzari features some great in game attributes for his age, 68 diving, 68 handling, 62 positioning and 72 reflexes.
You can train him past his potential in FIFA 19 Career Mode and get yourself and world-class goalkeeper. You can buy him off the market for just €1.1M, a bargain considering his stats and growth.
Who is favourite youth player from this list? Do you know other hidden gems? Share them below in the comment box.