FIFA 18 has been released for well over three months now and players are already well accustomed to the controls, tactics and game modes – with the odd hidden gem too. One thing that many gamers won't have done though is to take control of a team in manager mode. For many, Ultimate Team is the primary game mode to play on the FIFA series whilst other online games also appeal to football aficionados and novices alike.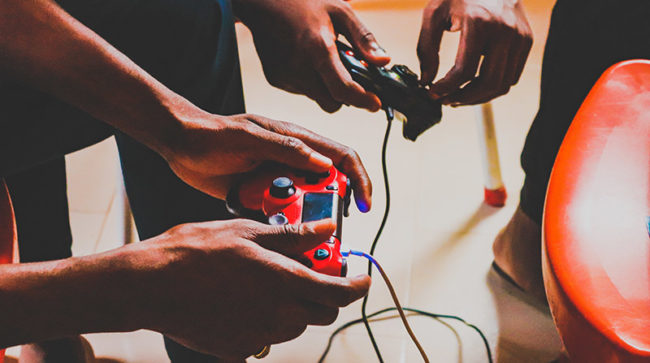 Image by unsplash.com
Career mode gives you the option to obtain total control over a club. From negotiating with other teams over transfers to adapting squad numbers, gamers are able to completely change the dynamics of their favourite side. Some clubs are better than others of course but that is the risk that you take when playing Career mode. Each team will have a different set of objectives for the campaign and it is up to you to decide who you take over.
In this article, we will discuss three of the best teams to select for Manager mode. The main reasons for choosing them are financial incentives, quality of squad and of course, whether a team is fun to play with or not. You get a certain buzz playing with some teams and next to no hype whilst playing as others – hopefully we can help you to find the perfect club for the most exciting and realistic Manager mode experience.
Liverpool
Take Jurgen Klopp's place in the dugout and seize control of one of the strongest attacking units on FIFA 18. With Philippe Coutinho, Sadio Mane, Roberto Firmino and new acquisition Mohamed Salah in the squad, you are spoilt for choice. Do you adopt the risky 4-2-4 system or go with a 4-3-3 and move Coutinho into a central attacking midfielder role? FIFA 18 gives you the chance to tweak the formation to suit your style of play.
Selling one of the frontmen will give you an extra £40-50 million to play with – you don't have to of course but that is well worth considering. Liverpool's defence is shaky and a centre back is an absolute necessity. Just ask any Reds fan and they will back us up on that. Virgil Van Dijk is an obvious target given Liverpool's interest in him throughout the summer but opting for a young defender may be preferable. Whatever you opt for, Liverpool start with over £65 million, so the world's best defensive options are all in play.
Burnley
Sean who? Dyche has done incredibly well since guiding Burnley to the Premier League but you can take the Clarets to the next level. The Turf Moor club won't give you much money to spend but taking Burnley on a journey to the top is so much more rewarding. In real life, Dyche's side are currently sixth in the table and a 14/1 shot. European football beckons at Turf Moor if the Clarets can maintain their current form.
And you too can take Burnley to the Europa League and beyond – enjoy it, just like Dyche has told Burnley fans to do in the Lancashire Telegraph. With a small budget of just under £32 million, the Clarets are not blessed with huge sums of cash. However, they are the perfect team to control if you enjoy a traditional 4-4-2 system with pacey wingers and strong strikers. Take over the Sean Dyche role and mastermind Burnley to a top half finish and you will be rewarded in your second season in charge.
– Around 20,000 average attendance
– Under £50m annual turnover

The staggering financial differences between Burnley and the Premier League's top-six https://t.co/Zuvm11tJpi pic.twitter.com/ymmCGKOVH6

— MailOnline Sport (@MailSport) December 14, 2017
Newcastle United
A real one club city, Newcastle is a great place to be a football manager. Yes, the St James' Park faithful are renowned for their intensity, passion and sometimes aggression but you can be more Rafa Benitez than Alan Pardew. Choosing Newcastle is a great option for any FIFA player as their first-year ambitions are relatively low; giving you an easy start to life in Manager mode. You probably aren't going to win the title with their current crop of players but a solid season is well within reach.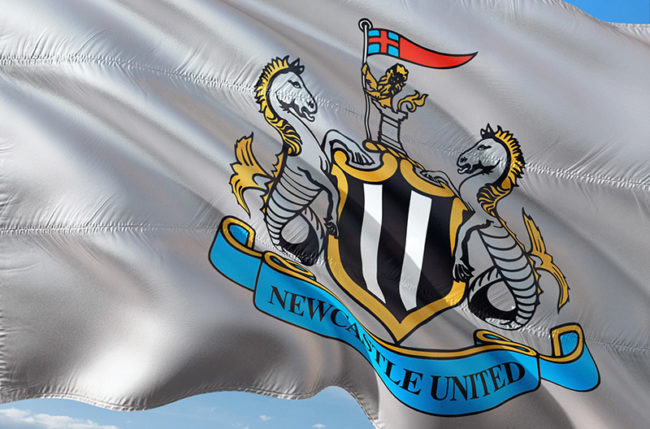 Image by pixabay.com
In addition, the Magpies are blessed with enough spending money to bring a few players into the squad. You aren't going to be able to attract the big names but Newcastle are an enticing club for most young prospects out there. With £30 million to spend and £140,000 a week for wages, you can either buy one top player or split the cost and attempt to sign a couple of older stars. Somebody like Josh King would offer pace whilst an emotional return to the northeast for Andy Carroll may be worth it if you like playing with wingers.