World Cup hype!
EA Sports just confirmed the release of the FIFA 18 World Cup update for FREE on May 29th!
The DLC will include the following:
– All 32 qualified national teams
– Official match balls
– All 12 official stadiums
– The iconic WC trophy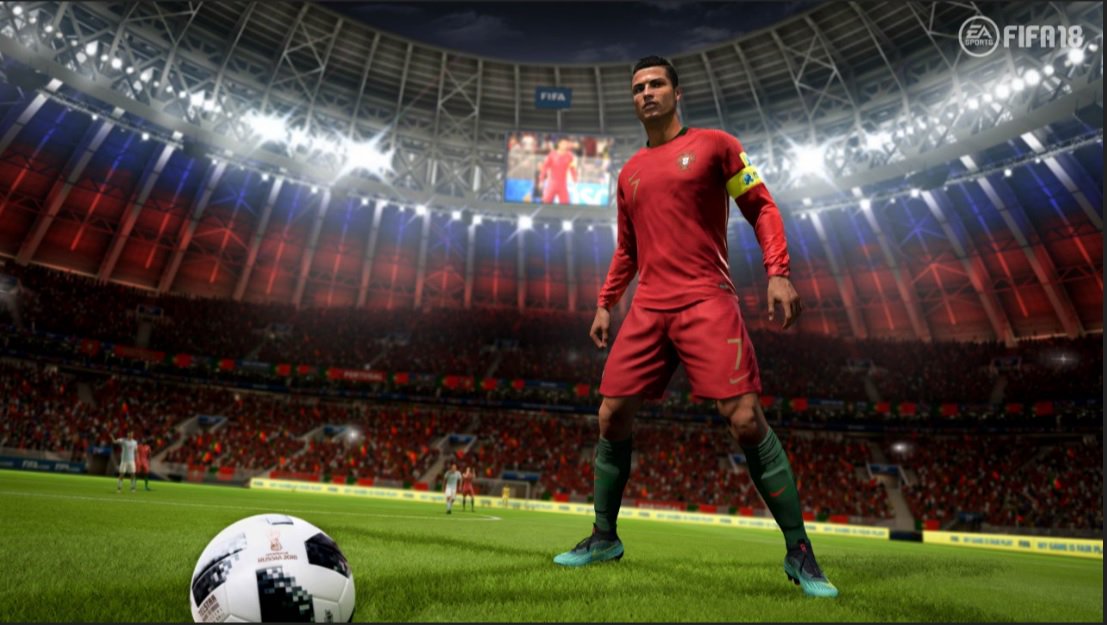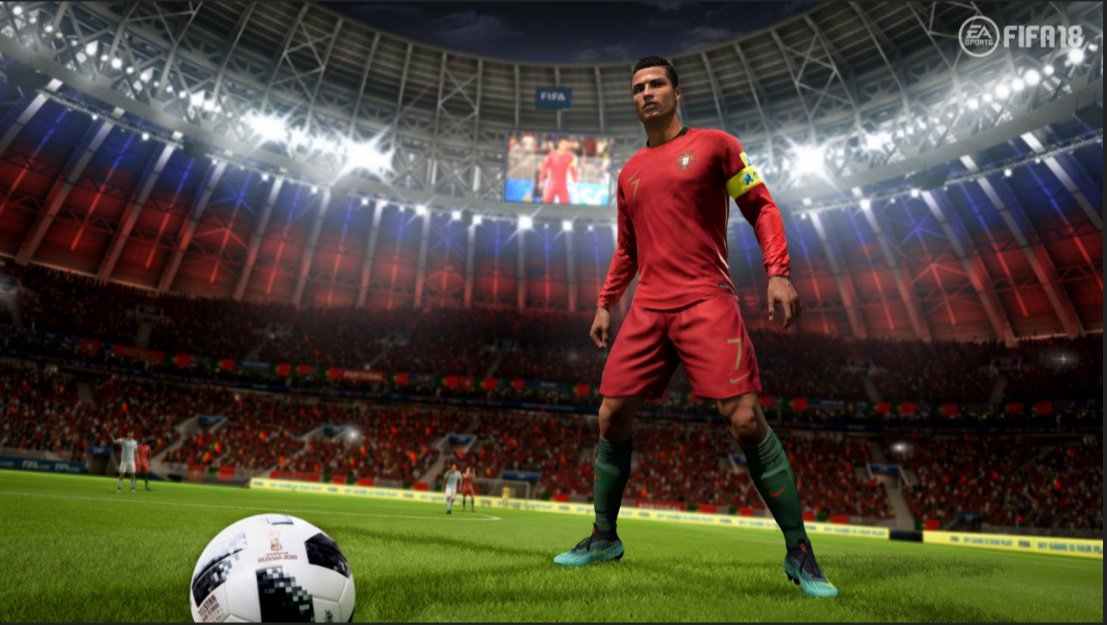 In addition there will four game modes featuring:
2018 FIFA World Cup Russia
Revel in the epic tournament exactly how it will play out in real life. Choose from any of the 32 qualified nations and play through the authentic tournament structure, from the group stage to the final in Moscow.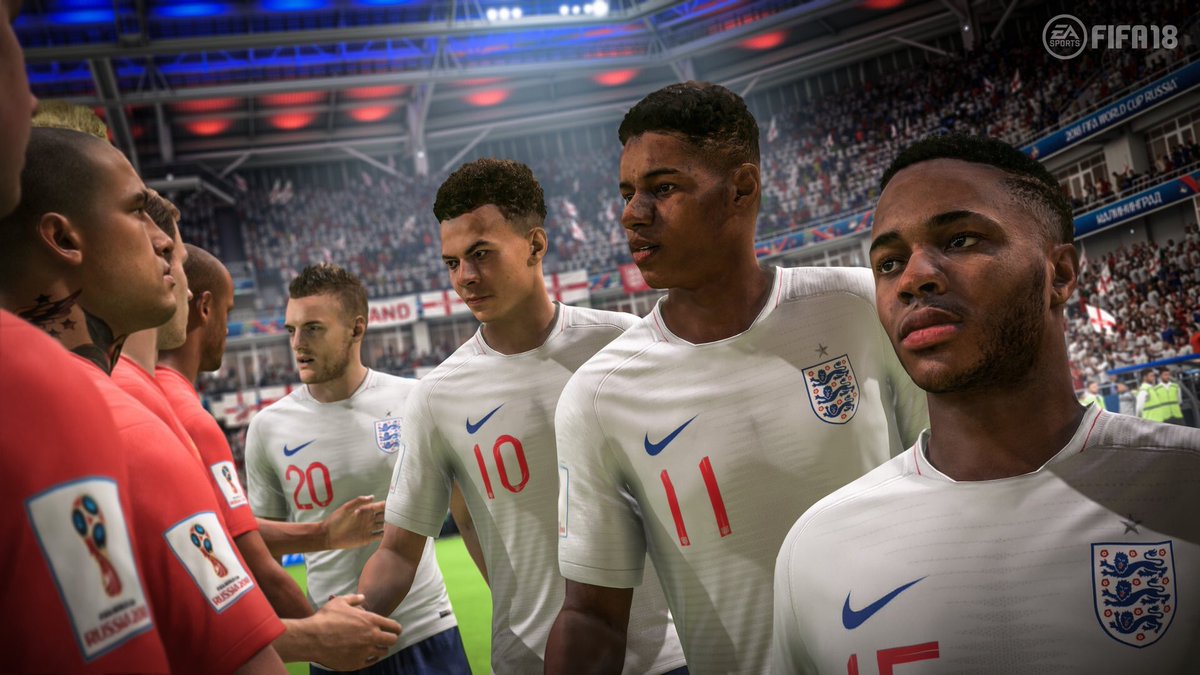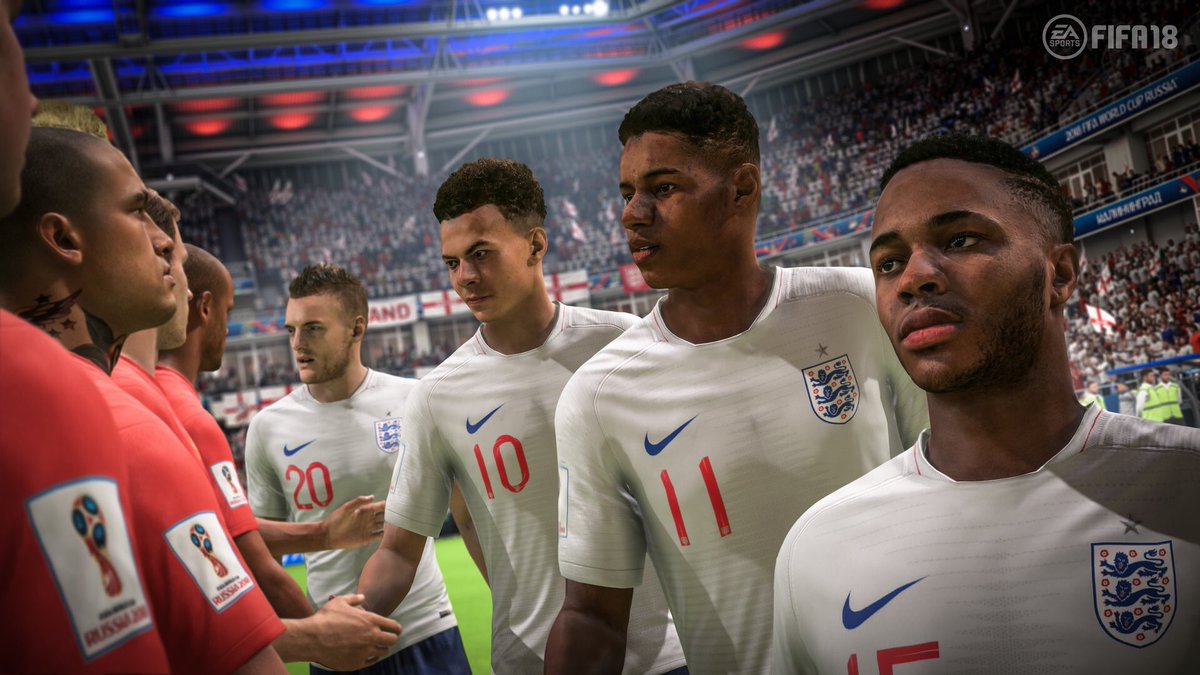 Custom FIFA World Cup Tournament
This is your chance to rewrite history and enjoy a custom version of the World Cup with any country in FIFA 18. Select any licensed national team in FIFA 18, including Italy, USA, Netherlands, Chile and more and bring your FIFA World Cup dreams to life by creating your own tournament draw.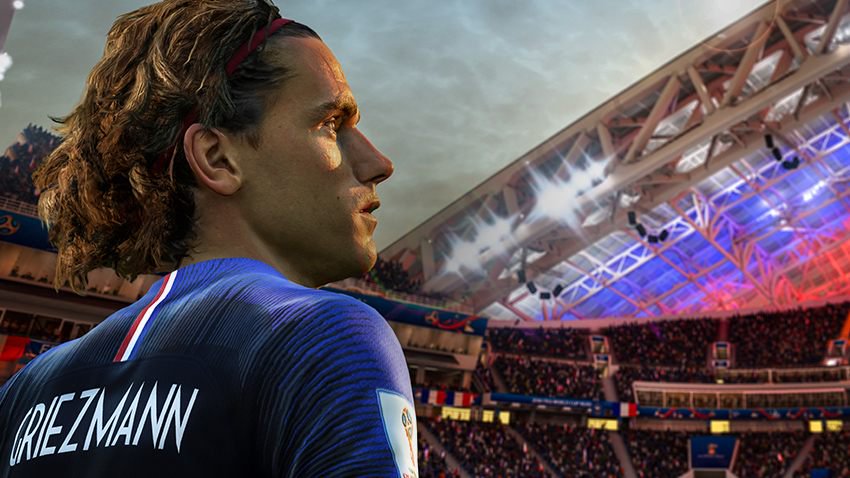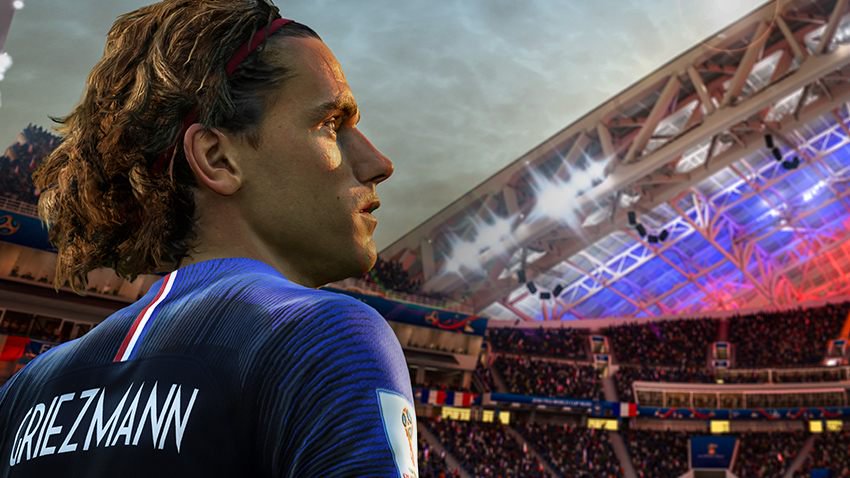 FIFA World Cup Kick-Off
Jump into an offline match solo or with friends using official teams, players, kits, and authentic stadium atmospheres from the FIFA World Cup.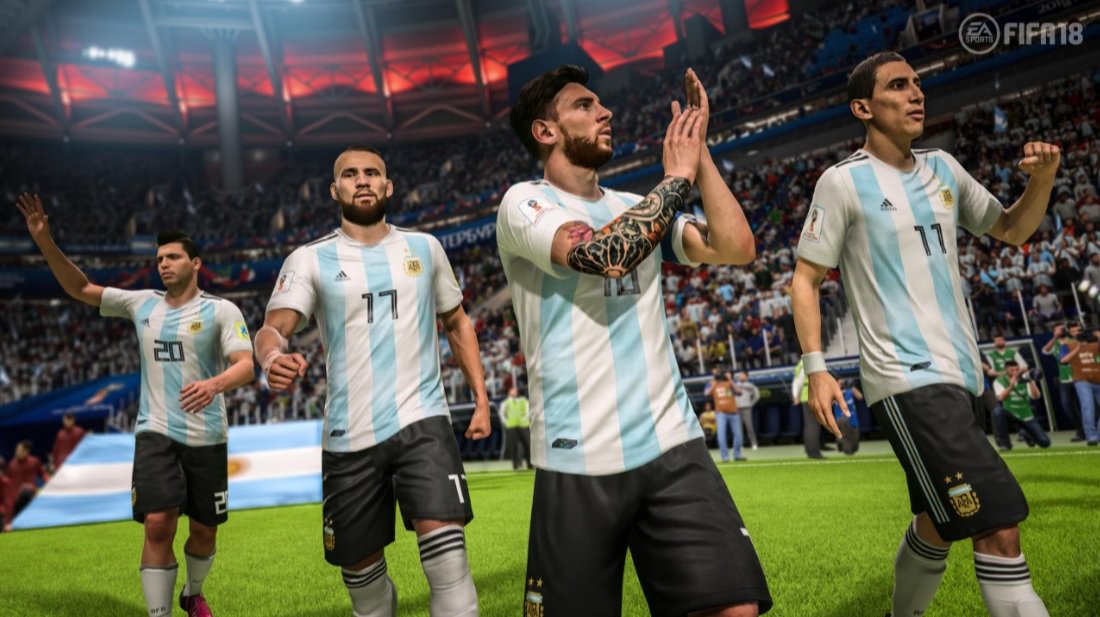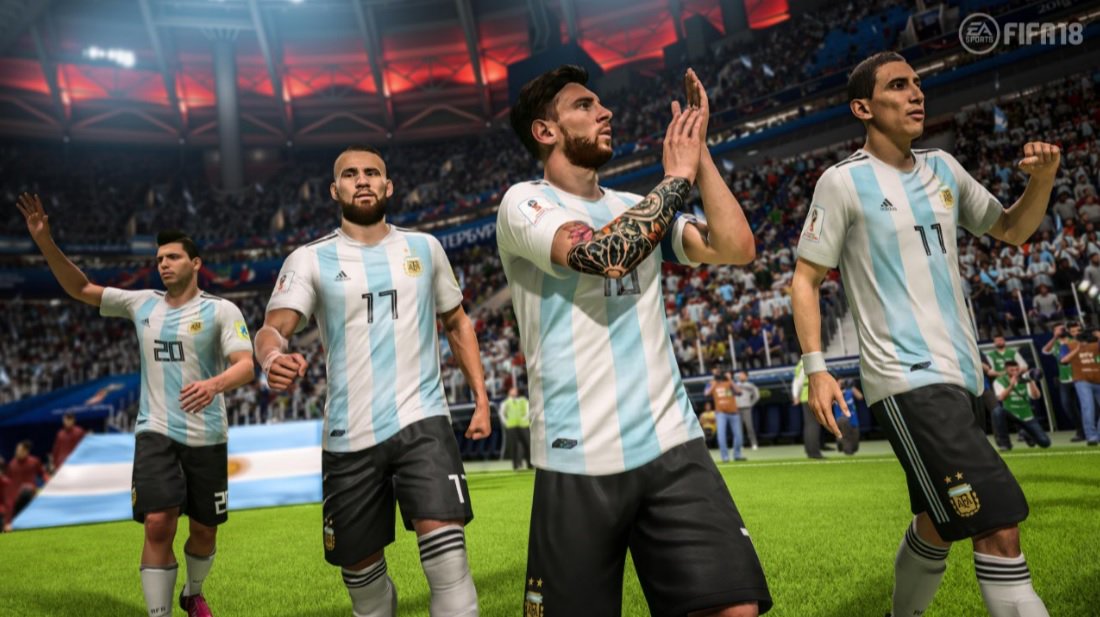 FIFA World Cup Ultimate Team
Play FIFA's most popular mode in the new, exciting FIFA World Cup Ultimate Team experience. Build your dream international squad with stars from all 32 qualified nations plus legendary FIFA World Cup ICONS.
All-New ICONS: FIFA World Cup Ultimate Team will feature some of the most iconic players from the tournament's history.
Chemistry System: Link your favorite international players; instead of clubs and leagues, nationalities and confederations will be key chemistry components to consider when building and organizing your squad.
FIFA World Cup Player Pool: Featuring up-to-date squads from every qualified nation with refreshed ratings, [RA1] you'll have everything you need to build your international dream squad.
Dynamic Items: Built to match real world performance, these items will update based on the performances of players who stood out on matchday, with upgraded stats, ensuring a fresh and relevant experience for the entire tournament.
Double Pack Incentive: For every Standard or Premium pack you purchase in FIFA World Cup Ultimate Team, you will receive equivalent pack value in FUT 18.
Ultimate Team Game Modes: Experience several exciting ways to play with your international dream squad.

Single Player and Online Tournament
Single Player & Online Draft
Squad Building Challenges
A few things that you should bear in mind about this mode are the following:
All currencies are shared between FUT 18 and World Cup 18 – coins, points, and FUT draft tokens.
World Cup FUT will only include players from the 32 qualified nations, as well as ICONS.
There will be no transfer market!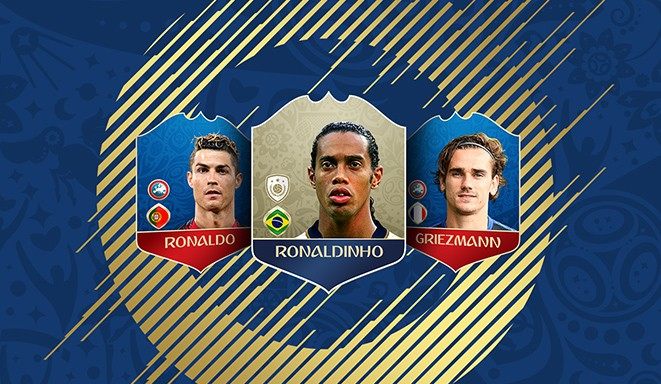 Here's the official announcement trailer of the update featuring Cristiano Ronaldo as the cover star:
The free World Cup update will be available on PlayStation 4, Xbox One, PC, and Nintendo Switch on May 29th, as well as on mobile devices on June 6th.