Game giant EA and football boss FIFA have been buddies for a long time, teaming up for the hottest football esports event known as the FIFAe World Cup since 2018. But now, it seems like there's trouble in gaming paradise.
Recently, FIFA's digital World Cup hit a snag. They were supposed to drop a new game, but that didn't happen, ending on a sour note their long-time friendship with EA Sports. EA didn't waste any time and hit the scene with a fresh game, now called FC 24 instead of the old FIFA 24, and they're even cooking up their own world championship through EA Sports FC Pro.
With no future esports events on the horizon and keeping silence on the fate of its gaming World Cup, FIFA seems to be in a tight spot, especially when it comes to keeping the young gamers hooked. This may also affect those who follow and wage on their favourites during these competitions, similar to what bettors do on fun88 or similar platforms.
The drama got heated over a money talk, with EA shelling out a cool $150 million a year for the FIFA name on their games. This deal was a golden goose for FIFA, but FIFA's big guy, Gianni Infantino, believed they could rake in more with their own game.
EA, on the other hand, is now cruising, bagging tons of licenses worldwide to keep FC 24 stacked with big leagues like the Premier League and UEFA Champions League and the star players everyone loves.
The big test for EA is to show the gamers that FC 24 is still the best, even without the FIFA tag. EA Sports' marketing director, James Salmon, told Sky News that keeping the FIFA vibe alive among fans ain't a walk in the park.
The latest FC 24's London launch was a blast, showing how EA's game is still a big deal, adding bucks to EA's already beefy £6 billion yearly earnings, and they're doing it without FIFA's backing.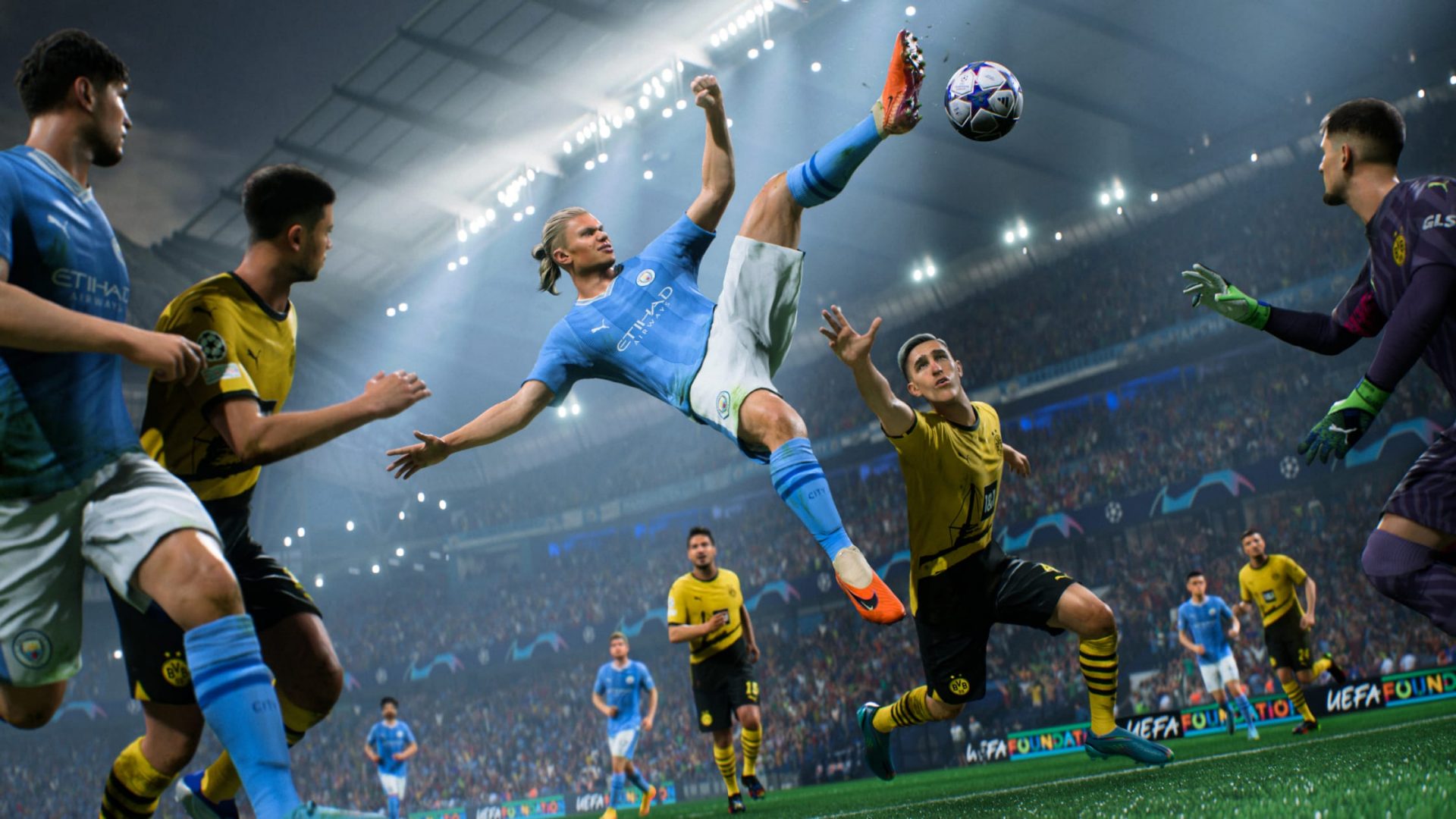 Gaming guru John O'Shea thinks FIFA's name alone won't cut it for a new game. It's all about the game's mojo, which he reckons will be tough for FIFA to match in a jiffy.
FIFA did tease a major new game in the works 16 months ago, partnering with top game makers for a bangin' FIFA game set for 2024, but it's all crickets so far.
Infantino did hype up the upcoming FIFA game last May, promising the real deal for gamers and football enthusiasts. But as the clock ticks, gamers are left wondering what's next in this gaming saga.