We are back with the third part of our FIFA 18 News Roundup series, if you missed our first two posts you can check them here and here.
In the past few weeks, EA Sports and other sources have revealed more details regarding the upcoming FIFA installment and you can find all them summed up in this post.
First FIFA 18 news that we have on our agenda today features the FUT ICONS (former Legends), more specifically the FUT ICONS Stories.
Following the FUT Live event yesterday, EA Sports revealed the FUT ICONS Stories. You will be able to play with iconic legends of football at three unique periods of their career.
For example, Ronaldo will have three unique item versions, each of them representing a period of his career like the first time he played in Europe for PSV (1994), when he joined Inter Milano (1997) and when he won the World Cup with Brazil (2002). The appearance of the ICON will also reflect in-game the period of which the item belongs.
Among these new ICONS we can find the likes of Maradona, Henry, Ferdinand or Ronaldinho!
Below you can check the reveal trailer of this new feature, including the full list of revealed ICONS to this date and some in-game screenshots of these new legendary players:
Remember that each ICON will have three versions of items, two will be in packs from launch, third will be available at a specific time during the season.
Please note that more ICONS will be announced at Gamescom later this month. FUT ICONS will be available on PS4, Xbox One, Nintendo Switch and PC.
In FUT 18 we will have Objectives! This new feature will allow you to complete dynamic daily and weekly Objectives in-game or in the new companion app to earn great rewards in FUT 18. From squad management goals to dynamic in-match challenges, the harder the challenge, the better the reward you'll receive.
For Squad Building Challenges fans, EA Sports announced new features in FUT 18 like Combined Player Requirements and Brick Slots that will create deeper SBCs.
With Brick Slots, one or more slots could be locked to a specific club and league = more variety in challenges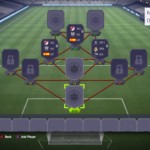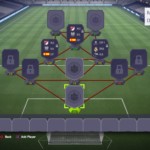 Moreover there will be ICON dedicated SBCs where you will be able to get the Prime ICON version of legendary players which represents the players when they were at their best .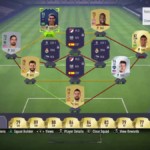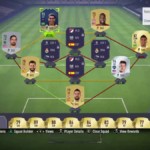 With FIFA 18 you will be able to do SBCs and more via the newly redesigned Web and Companion App.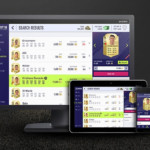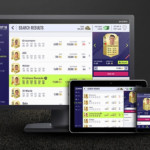 Squad Battles is one of the highlight features added in FIFA 18 Ultimate Team.
You will be able to compete and earn rewards in this all-new single player feature. Take on other squads from the FUT community, to earn rewards and move up the leaderboards. In the Featured Squad Battle, you can also challenge the squads of football players, pro FIFA players and celebrities to test your skills and build your team.
Another FUT related feature announced by EA Sports is the Champions Channel.
You can watch full match replays from the top players in the world competing in the weekend league. Control playback and cameras through matches of your favorite pro players to learn how they play and raise your game!
There are new pack opening celebrations in FUT 18 with new animations and customized player celebrations and you can check out the following two previews with Cristiano Ronaldo and Griezmann:
More custom kits have been revealed yesterday at the FUT Live event and more will be announced by the released of FIFA 18 in September.
The first FUT 18 Ones To Watch items have been revealed as well featuring Lacazette, James Rodriguez, Bonucci, Douglas Costa and Lukaku.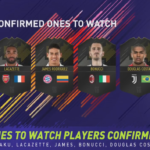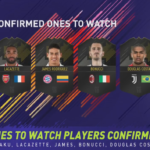 Yesterday at FUT Live we also had the opportunity to see a FUT 18 gameplay match with Real Madrid and we noticed that EA Sports introduced licensed TV broadcast for La Liga Santander and added real life managers on the side pitch like Zinedine Zidane:
This only means that EA Sports acquired La Liga's image license and we could expect a similar treatment of the league similar to the English Premier League like we saw in the past two editions of FIFA.
If you missed the FUT Live broadcast you can watch the full stream below which includes all the details that we've shared above and more gameplay footage:
Now let's move on to some new gameplay features that we will see in FIFA 18, first on line is the New Crossing Control:
New ways to find the man with #FIFA18 Crossing Control. pic.twitter.com/sonGgnjMzh

— EA SPORTS FIFA (@EASPORTSFIFA) July 21, 2017
Next we have the Real Player Motion Tech feature:
More defined touches, tighter turns and explosive transitions. This is dribbling in #FIFA18. https://t.co/pBOUpJwDq3 pic.twitter.com/iFjfxykbte

— EA SPORTS FIFA (@EASPORTSFIFA) July 23, 2017
Team Styles & Player Positioning enables your team to adapt to new squad tactics ranging from catenaccio to counter attacks:
From catenaccio to counter attacks, see new team styles in #FIFA18 https://t.co/zQsxE9An2v pic.twitter.com/50C887fljL

— EA SPORTS FIFA (@EASPORTSFIFA) July 27, 2017
And finally we have the Dynamic Quick Substitutes that will change the way we play FIFA forever:
.@FCBayern make the quick sub, look who's coming on… 👀 #FIFA18 pic.twitter.com/WjsFbvGpna

— EA SPORTS FIFA (@EASPORTSFIFA) July 28, 2017
Next on our today's agenda are the licenses and we kick off with the announcement of the 3. Liga (Third German football tier) in FIFA 18 and the addition of the DFB-Pokal (German Cup) where we will be able to play with legendary German clubs like 1. FC Magdeburg, Karlsruher SC or F.C. Hansa Rostock.
Source: DFB.de
Moreover, EA Sports extended their agreement with Bundesliga until 2021/22 campaign. The agreement includes the 2.Bundesliga as well.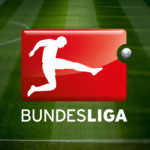 Source: Bundesliga.com
After an absence of 7 years from FIFA, EA Sports confirmed that Sparta Praha will make a comeback in FIFA 18 as part of Rest of the World league. With the team's addition we will be able to play with players like Tomáš Rosický, Michal Kadlec, David Lafata, Marc Janko or Rio Mavuba.
Source: EA Sports CZ
Despite numerous rumors and evidence, the Chinese Super League won't feature in FIFA 18.
The news was confirmed by FIFA gameplay producer Sam Riviera which stated the following:
"Our intention with FIFA is to bring the best leagues to the world. Yes, we thought about the Chinese championship, but for now, the Super League will not be included in FIFA 18…We have a great dedicated team that always works on licensing, but it takes an inevitable process to be followed."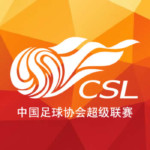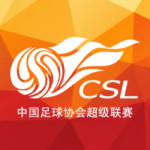 Source: FOX Sports Italia
A possible league that may make its debut this year in FIFA 18 is Romania's Liga I.
Following last year's poll from LPF, it looks like EA Sports is seriously considering to add the Romanian League to its next FIFA installment and this was confirmed, supposedly, by a representative of LPF (the governing body that runs the Romanian football league) which told PESRomania.ro that LPF and EA Sports have reached an agreement and both parties are waiting to sign the documentation that will enable the league to feature in FIFA.
The source also noted that the chances for the league to be added in FIFA 18 are rather slim but for FIFA 19 it's a certainty.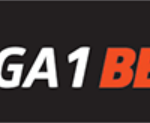 As far as stadiums are regarded we have the confirmation that Camp Nou will be missing in this year's edition of FIFA once again. This was confirmed by FIFA creative director Matt Prior which during an interview for Gamereactor at the question if the stadium will be in FIFA 18, he simply replied:
" It's not in the game, no."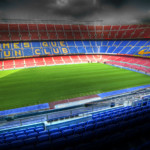 Instead, Atletico Madrid's new stadium, Wanda Metropolitano, will be in FIFA 18!
If you paid attention earlier at the Team Styles & Player Positioning gameplay trailer you could notice the new stadium in the background: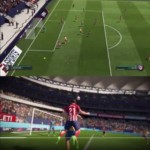 Also, if you check Atletico's official website footer you can see EA Sports listed as one of their main partners. This not only confirms the presence of the new stadium in the game but a possible squad face scan as well, which EA Sports usually do for their football club partners.
Speaking about face scans…
Three new teams have confirmed face scans of their players for FIFA 18 and they are:
Huddersfield Town
📸 @EASPORTSFIFA are at @htafcCanalside this morning collecting 3D head scans of the #htafc players for the new FIFA game (CL) pic.twitter.com/NArUfnRLD4

— Huddersfield Town (@htafcdotcom) July 27, 2017
Burnley FC
BEHIND THE SCENES | Earlier this year, @EASPORTSFIFA​ captured facial expressions of the first team from every angle possible! 🎮 pic.twitter.com/HtkhueUX8O

— Burnley FC (@BurnleyOfficial) July 18, 2017
Forest Green Rovers
Source: Mirror.co.uk
Last thing we have on our agenda today regards the new season of The Journey!
In a leaked screen of the FIFA 18 demo we can see a selection menu from the story mode where Alex Hunter, our main character, can choose one of his future destinations.
The six presented destinations are Brazil, England (Premier League), USA (LA Galaxy), Germany (Bayern Munich), France (PSG) and Spain (Atletico Madrid).
The Brazil and USA options will most probably serve as a pre-season tour / loan options for Alex Hunter, while the rest will most certainly serve as permanent transfer options.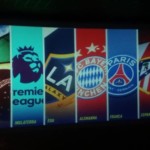 In case you missed it, Alex Hunter now has an official twitter account where he shares updates just like real life footballers do so be sure to follow him.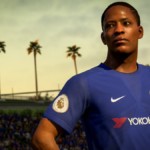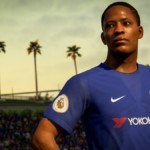 For more details on the second chapter of The Journey please check this post.
That wraps up this FIFA 18 news roundup post. More details on FIFA 18 will be revealed at Gamescom starting August 22nd so be sure to stay tuned!