Just like last week's roundup, FUTTIES will be in the spotlight.
Manchester City's winger Raheem Sterling was announced as the winner of the best FUTTIES LM/LW category .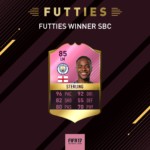 Also the winner of the FUTTIES Position Swap category was revealed to be Florenzi.
You can now vote for your favourite FUTTIES CM category featuring Renato Sanches, Dembele and Gueye.
New "Best Of" SBCs were released by EA Sports featuring popular SBCs like FUTMas Aubameyang or Premium SBC Torres:
– FUTMas – Marcus Rashford
– FUTMas – Marcus Rashford [Loan]
– Premium SBC – Torres
– Premium SBC – Torres [Loan]
– FUTMas – Aubameyang
– FUTMas – Aubameyang [Loan]
– Year of the Rooster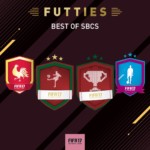 A new set of summer transfers have been dropped in FIFA 17 this week and with it EA Sports released two new Marquee Transfers SBCs:
– Javier Hernandez
– Alvaro Morata
To view thw latest summer transfers in FUT 17 please check this page.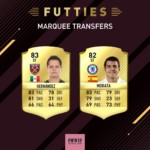 TOTW 45 was also announced with the likes of Bocchetti or Damjanovic geting their first in-form card this season :
Starting XI
GK: Tiago Volpi – Querétaro (Mexico) – Brazil
CB: Jonas Olsson – Djurgårdens IF (Sweden) – Sweden
CB: Andrey Semenov – Terek Grozny (Russia) – Russia
CB: Salvatore Bocchetti – Spartak Moscow (Russia) – Italy
RM: Yoric Ravet – BSC Young Boys (Switzerland) – France
RM: Daniel Royer – New York Red Bulls (United States) – Austria
RM: Edgar Mendez – Cruz Azul (Mexico) – Spain
CAM: Cristian Roldan – Seattle Sounders FC (United States) – United States
ST: Sebastián Driussi – Zenit St. Petersburg (Russia) – Argentina
ST: Enner Valencia – Tigres (Mexico) – Ecuador
ST: Dejan Damjanović – FC Seoul (Korea Republic) – Montenegro
Substitutes
GK: Robinson Zapata – Independiente Santa Fe (Colombia) – Colombia
CB: Solomon Kverkvelia – Lokomotiv Moscow (Russia) – Georgia
RB: Jonas Thorson – AC Horsens (Denmark) – Denmark
LM: Christian Jakobsen – SønderjyskE (Denmark) – Denmark
CM: Gavan Holohan – Galway United (R.O.I.) – R.O.I.
LW: Joao Plata – Real Salt Lake (United States) – Ecuador
ST: Angelo Rodriguez – Deportes Tolima (Colombia) – Colombia
These in-forms are available in packs from July 26th – August 2nd! You can view this TOTW in more details on FUTHead or EASports.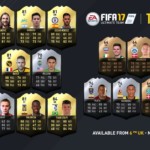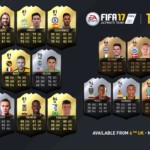 Blake, Dempsey and Morris are the latest players to join the MOTM club after winning the 2017 Gold Cup with their national team.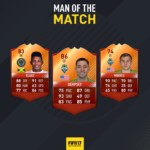 FIFA Mobile Update 6.2.1 is now available for download!
This small update addresses some of the issues encountered with Update 6.2:
Bug Fixes
The auto-play setting has been reset to "on" for all users because the default was incorrect. – You can adjust this in the Settings Menu
Great Chances should generally occur earlier in the match
Re-balanced Possession chance distribution to decrease OVR impact at smaller deltas
The match summary now shows the correct number of chances
"Countered" is no longer displayed when you aren't actually countered in League and VS Attack matches
Fixed a crash when accessing your League
Balance Changes
Made chip and volley shots great again.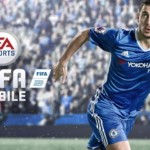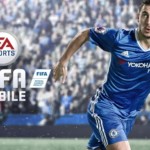 Until August 14, FIFA Mobile gives you the opportunity to unlock players taking part in some of the summer's biggest club matches being held in various parts of the world. Play Live Events, earn tokens, and open packs to work your way towards unlocking up to seven Global Tour Program Master Player Items.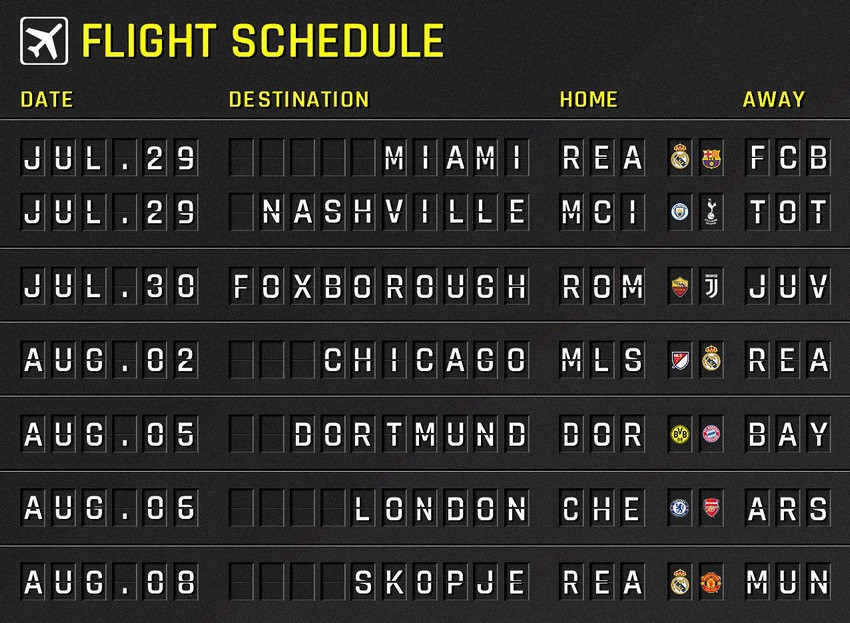 The Global Tour Program has multiple Live Events to take part in. It all starts with our Fill Up Live Event. Complete this to earn Mobile Mile Tokens, which are also available in Global Tour Packs from the Store.
Use the Mobile Mile Tokens you earn to complete the specific Match Day Plans based on the seven matches EA are featuring over the next two weeks.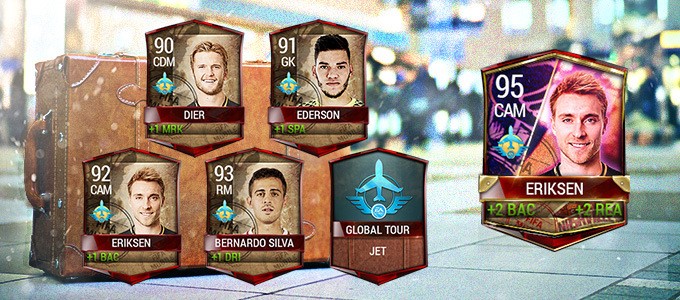 Once you complete a specific Match Day Plan, you will be able to play its Pre-Match Day Live Event. On the day of the Match, we rename the Live Event to the Match Day Live Event.
Completing these Live Events the first time will give you a Global Tour Jet Token. Complete them again to potentially earn City-specific Souvenir Tokens, Mobile Mile Tokens, a Tourist Player from the match, or more Jet Tokens.
Use Silver Souvenir and Mobile Mile Tokens to complete that city's Tourist Player Plan. These Plans will give you one of the four Tourist Player Items from that match. Find and use all four corresponding players and a set-number of Jet Tokens to unlock that Match's Global Tour Master Player Item. Finishing that Plan also rewards you with an Elite Souvenir Token, necessary to unlock the Global Tour Program Legend.
EA Sports will announce the Master Player for each venue as their real match begins.
Following all seven Global Tour matches, EA Sports will announce a Global Tour Program Legend, a 99-OVR version of one of the seven Master Players. Use Elite Souvenir Tokens and the corresponding tour Master Item to earn the 99-OVR version of that player.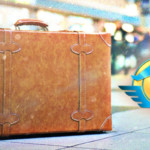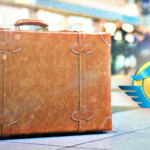 Howard, Salah and Ceballos are the newest Retro Star Players in FIFA Mobile.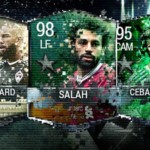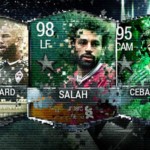 And here we are with the latest CTOTW in FIFA Mobile featuring Mendy as the spotlight player.
Players, Packs, Live Event and Plan are already live in-game.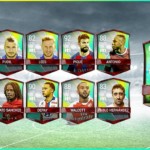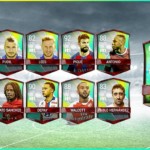 That's all we got for this week, later today we will publish the third part of our FIFA 18 News Roundup series, so stay tuned!