A new FIFA 17 title update was released by EA Sports this week on all platforms addressing issues across multiple areas from gameplay to visuals. For more details on the update please check this post.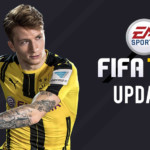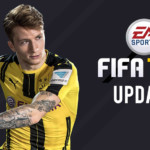 The FUT Champions Weekend League has been cancelled this weekend due to some "technical issues" according to EA Sports , here is their official statement:
As part of our commitment to keep FUT Champions the most fair and fun place to compete, we are cancelling this week's FUT Champions Weekend League while we address some technical issues. You can see the updated FUT Champions schedule in the FUT Champions HUB.
If you had already qualified for this week's FUT Champions Weekend League, your qualification will carry over to next week.
In addition, qualification for the Ultimate Team Championship Series will be based on Weekends 1, 2, and 4 within January.
Thanks,
The FIFA Team
The reason for the cancellation, as most of us know it, is the recent disconnecting glitch that plagued the game this week. To avoid unfair results in the Weekend League, EA Sports decided that it is better to cancel WL and in the meantime find a fix for this glitch.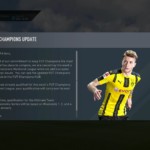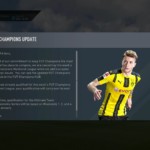 TOTW 18 went live in packs as of this Wednesday featuring new in-forms of Kane, Nainggolan and Lacazette:
Starting XI
GK: Sergio Asenjo – Villarreal CF (Spain) – Spain
RB: Montoya – Villarreal CF (Spain) – Spain
CB: Marcano – FC Porto (Portugal) – Spain
LWB: Marcos Alonso – Chelsea (England) – Spain
CM: Marco Verratti – Paris Saint-Germain (France) – Italy
LM: Marko Arnautovic – Stoke City (England) – Austria
CDM: Steven N'Zonzi – Sevilla FC (France) – France
CM: Radja Nainggolan – Roma (Italy) – Belgium
CM: Hakim Ziyech – Ajax (Holland) – Morocco
ST: Alexandre Lacazette – Olympique Lyonnais (France) – France
ST: Harry Kane – Tottenham Hotspur (England) – England
Substitutes
GK: Rodolfo Cota – Guadalajara (Mexico) – Mexico
RB: Callum Connolly – Wigan Athletic (England) – England
RM: Joe Edwards – Walsall (England) – England
RM: Bernardo Silva – AS Monaco (France) – Portugal
CM: Tom Davies – Everton (England) – England
ST: Ivan Santini – SM Caen (France) – Croatia
ST: James Vaughan – Bury (England) – England
Reserves
RWB: Michail Antonio – West Ham United (England) – England
CM: Milan Badelj – Fiorentina (Italy) – Croatia
RW: Iuri Medeiros – Boavista (Portugal) – Portugal
ST: Nikola Kalinic – Foirentina (Italy) – Croatia
ST: Marco Borriello – Caligiari (Italy) – Italy
These in-forms are available in packs from January 18th – January 25th! You can view this TOTW in more details at FUTHead or EASports.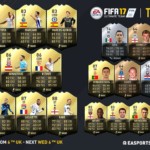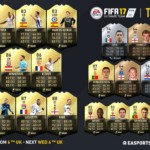 Two more Winter Transfers batches have been added in FIFA 17 Ultimate Team this week featuring the likes of Zaza, Narsingh or Schneiderlin at their new teams.
For the full list of transfers please check this page.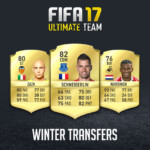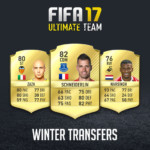 EA Sports rolled out the first FUT 17 International Man of the Match items this week featuring players that had a major contribution for their national side in the 2017 Africa Cup of Nations:
There are four new Squad Building Challenges up in FIFA 17 Ultimate Team:
– Hybrid Intro
– League and Nation Hybrid
– Marquee Matchups
– Emmanuel Petit (Xbox Only)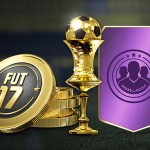 For this week's FIFA 17 Single Player Tournament, EA Sports prepared the following tournament:

Golden Goals

Squad Requirements
Gold Players in Starting XI
Rewards
OFFLINE: 1,500 Coins
Difficulty
Professional
Tournament Schedule
Begins: 20/01/2017 – Ends: 27/01/2017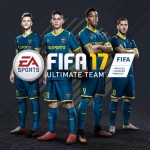 Seeing that many players didn't managed to complete their TOTY plans on time, the FIFA Mobile team has decided to make a few adjustments and extend certain TOTY plans.
Here are the list of changes that EA Sports dropped in FIFA Mobile on Tuesday evening (January 17):
1. Removing the Expiry Date to all TOTY Player Plans
We heard from a lot of people around TOTY that they are super close to completing a Plan to get a player but don't know if they'll be able to finish it before the Plan expires in six (6) days. This is especially true for those people who have the necessary TOTY Player Tokens but are missing the last few Players and/or Trophies. We didn't want to leave you empty-handed, so we decided to prolong all TOTY Player Plans until further notice (meaning that like all other non-Seasonal Plans, these will not have an end date to complete).
2. Extending the Player Token Plan
We are also going to extend the Player Token Plan. If you're looking to complete a TOTY Player but lack the necessary TOTY Player Tokens, you can still use eight (8) Elite Trophies to earn a Random TOTY Player Token. This will be the only way to earn a TOTY Player Token if you don't already have extra ones in your collection. Like the TOTY Player Plans, we are turning off the Expiry Date.
3. Adding a new Player Token Trade-In
Additionally, we are adding a new TOTY Player Token Trade-In Plan which will allow you to swap your unwanted TOTY Player Tokens. This Plan will need one (1) TOTY Player Token and one (1) Gold Trophy to complete. Completing this Plan will give you another random TOTY Player Token.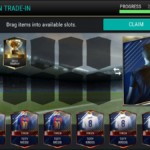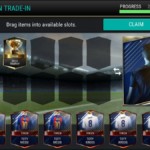 This week's in-forms in FIFA Mobile are:
Gold In Forms
CB: Frederico Venâncio – Vitória Setúbal (Portugal)

Frederico Venâncio's 86th-minute goal proved to be the winner as Vitória Setúbal beat Nacional 1-0.

RB: Aleix Vidal – FC Barcelona (Spain)

Aleix Vidal was solid in defense as FC Barcelona easily beat Las Palmas 5-0.

LWB: Marcos Alonso – Chelsea FC (England)

Marcos Alonso scored twice as Premier League leaders Chelsea easily defeated reigning title-holders Leicester City 0-3.

RWB: Michail Antonio – West Ham United (England)

Michail Antonio helped set-up all three of West Ham's goals as they beat Crystal Palace 3-0.

RM: Bernardo Silva – AS Monaco (France)

Bernardo Silva scored two goals as AS Monaco defeated Olympique Marseille 1-4.

RW: Alireza Jahanbakhsh – AZ (The Netherlands)

Jahanbakhsh scored twice and helped set-up his club's first goal as AZ defeated Go Ahead Eagles by a score of 1-3.

RW: Iuri Medeiros – Boavista (Portugal)

It was a wild one in Lisbon as Benfica and Boavista played to a 3-3 draw. Iuri Medeiros had a goal and two assists for Boavista who lead 0-3 before the hosts responded with three of their own.

LW: Dorlan Pabón – Monterrey (Mexico)

Pabón was solid for his side as Monterrey came from a goal down to beat Puebla 2-3.
Elite In Forms
ST: Nikola Kalinić – Fiorentina (Italy)

Kalinić scored the first goal in Fiorentina's 2-1 win over Juventus.

CDM: Fabinho – AS Monaco (France)

Fabinho was solid in Midfield as AS Monaco beat Marseille 1-4.
Master Elite In Form
GK: Miguel Ángel Moyà – Atlético Madrid (Spain)

Moyà had six saves in Atlético's 1-0 victory against Real Betis.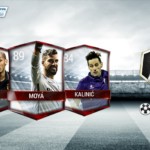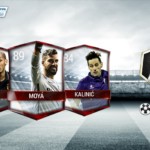 Five new Impact Players are up for grabs this week in FIFA Mobile and they are Keane, Andre Gomes, Raffael, Murillo and Bakayoko.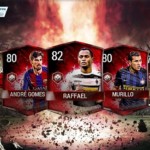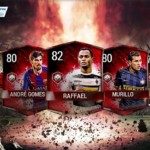 Moreover, Nainggolan is available as a MOTM in FIFA Mobile this week with his item featuring an outstanding 93 OVR rating.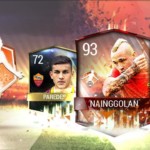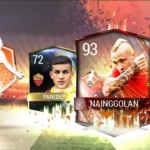 Watch the incredible strikes of Ronaldo, Cazorla, Quaresma, Alli and Kanté in Round 7 of the FIFA 17 Goals of the Week:
That concludes our news roundup post for this week.
See you, as usual, next Sunday with more FIFA 17 news!