As we all eagerly await for the FIFA 17 demo release, EA Sports published the FIFA 17 authenticity feature list that contains all the new realistic additions to the game such as stadiums, in-game presentations, chants and more.
New Stadiums
Three new stadiums will make their debut in FIFA 17:
London Olympic Stadium (West Ham United)
Riverside Stadium (Middlesbrough)
Suita City Football Stadium (Gamba Osaka)
New Competition Presentation
The FA Cup will now have its own full and authentic overlay package in FIFA 17:
On top of this, there will be a number of pitch props and stadium dressings used before, during, and after games to mirror the real-world match day experience. These include:
Tunnel Archways
Handshake sponsor boards
Ball plinths
Pitch flags
Pyrotechnics
Confetti Cannons
Home Team corner flags
Goal net stanchion colours based on stadium
New animations have also been captured for pre-game, half time & full time, resulting in smoother animation and more polished camera coverage.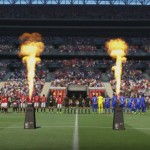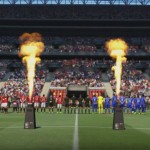 New in match performance analysis
Shot and touch information for key attackers will now be tracked in each match. You'll see this information displayed on a graphic during matches, with commentators picking up on stories to discuss the narrative of the match and the performance of the players involved.
In match Table Analysis
New in-game commentary analysing key talking points around league tables and cup standings makes the football world deeper and more compelling than ever. Matches will take on an even greater sense of importance as you hear commentators discuss six-pointers, surprise packages, title deciders, groups of death and much more via new in-match overlays and audio.
THE JOURNEY-Specific commentary
In the new FIFA 17 Journey Mode, you'll hear new commentary lines tracking various storylines which impact upon Alex Hunter. These include key milestones, matches against rival players, and key loans and transfers which directly affect Hunter's progression in the game.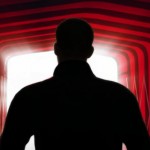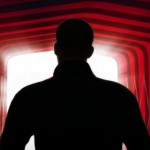 Match day atmosphere (Chants)

Two new PA announcers will bring the game to life, including goal scorers and lineups, while we're adding over 500 new chants, making FIFA 17's crowds the most vibrant and dynamic to date. New additions this year include the Icelandic Huh and many new high quality chants from La Liga, Premier League and Championship clubs, alongside the iconic Hala Madrid anthem.
New Player emotions
In FIFA 17 you'll see your players respond with even more realistic emotion to the agony of missing a golden chance, or the glory of winning a title.
Authentic Manager Focus
At various times during the FIFA 17 broadcast the camera will focus on the new authentic managers, who you'll see reacting to bookings, missed scoring opportunities, great saves, and goals.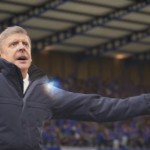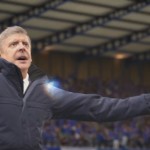 Happy with these new additions? Please leave your thoughts in the comment box.