EA Sports announced today the arrival of Team of the Season in FIFA 16 Ultimate Team that will celebrate the players that have made the greatest impact for their respective clubs in league play across Europe and other parts of the world.
Starting April 29th, EA Sports will release the first TOTS squads in FIFA 16 and over the course of the next several weeks, more than 15 different TOTS squads will follow.
The first TOTS squads to hit the packs will be the Most-Consistent Gold, Silver and Bronze TOTS which will feature players that never got an in-form in FIFA 16 but have been consistently playing well throughout the season. Bellow you can see the final squad drafts of the MC TOTS which were suggested by the FIFA fans: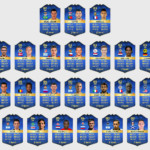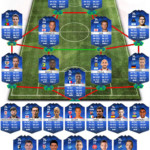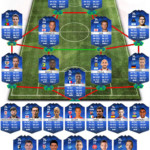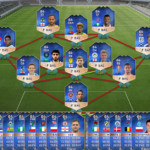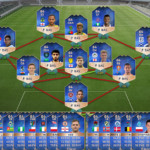 *Please note that card stats are not final*
Beside the TOTS squads, EA Sports have prepared a number of new packs, that will be released throughout TOTS. This is the first time these packs have ever been offered in FUT, each geared to help you get the players you need to fill up your squad.
Moreover, there will be a handful of in-game tournaments to take part in. On top of new tournaments, there will be rewards based on the number of TOTS-specific tournaments you win in FIFA Ultimate Team. The more TOTS tournaments you win, the bigger and better the prizes you get! (Progressive wins)
Also we hope you already stashed up on coins because player prices will be dropping like crazy on the transfer market once the first TOTS squads hit the packs as you can buy players at their lowest price possible this season.
So buckle up and get ready, because next week there will be a lot of fun in FUT 16!