We are back with more FIFA 13 news,screens and videos!You can check them out down bellow:
First of all here we have a new set of screens featuring Messi,Oxlade-Chamberlain,the new NY Red Bulls player Tim Cahill and the MLS All Stars team that will be available in FIFA 13 by accessing the EAS FC Catalogue: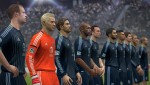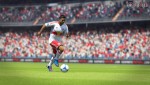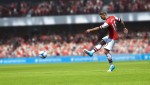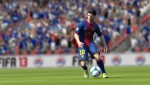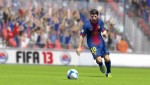 On July 23, 2012 FIFA 13 producer Santiago Jaramillo confirmed in his Career Mode Twitter Q&A that the Ukrainian Premier League won't be in FIFA 13!As well a few days later,fifa community manager Romily Broad confirmed on his twitter account that EA Sports didn't managed to get the license for the Turkish League!One of the main reasons is the corruption scandal that started in 2011 and is still going on.Hopefully we may have a Turkish League similar to the Polish and Brazilian ones from FIFA 12!

After Arsenal presented their away kit in a FIFA 13 trailer,another EPL team thought to introduce their home kit in the same way and here we refer to the EPL current champions,Manchester City:
Next we have a series of articles from different web sites regarding FIFA 13 and more:
– FIFA 13 boss: we don't need next generation consoles yet (OXM)
– FIFA 13 Preview: "The referee's a w*nker!" (EuroGamer)
– FIFA 13′s David Rutter: "UI's usability is something we need to look at quite hard" (OPSM)
– FIFA 13 Gameplay Impressions Part 2 (FSB)
– Does FIFA copy PES? EA execs respond to Konami accusations (EuroGamer)
– EA SPORTS FIFA Online 3 Coming to Korea (SweetPatch)
– Could FIFA 14 Be Free To Play? (TheSixthAxis)
– What is the future of modding in FIFA? (FIFA Kulte)
A few days ago Newcastle renewed their partnership with EA Sports for another two years!Now in FIFA 13 we may have new faces for players like Cabaye,Krul or Papis Cisse.Until their confirmation a team that will surely have new faces in FIFA 13 will be Tottenham!Last week they were visited by he staff of EA Sports for their FIFA 13 photo session!Bellow you view some pics from the venue: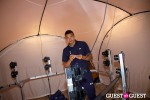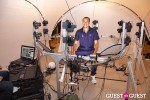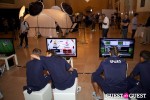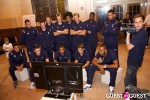 More here.
Source: fifagamersblog
EA Sports released recently the official FIFA 13 covers for Italy and Spain!The Italian cover will feature Juventus midfielder Claudio Marchisio and Barcelona's superstar Messi,meanwhile on the Spanish one,Messi will co-star with Valencia's striker Roberto Soldado: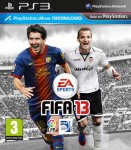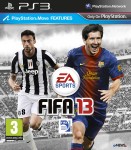 Next we have a leaked video that will show you how the new in-game intro of FIFA 13 looks like:

Quite impressive,right?
And as we did in our last FIFA 13 posts,we also close this one with a new FIFA 13 soundtrack!Young Empires will be in the EA Trax list with the song "Rain Of Gold":
See you soon with more FIFA 13 news!