Today we present you a great patch made by jschuck12001!The CONCACAF Regional Patch that will add and update many leagues from the North & Central America!
This patch brings together CONCACAF like EA should.Pick any team in the CONCACAF region and experience the opportunity to qualify and play in the biggest tournaments in the world.
:: Features ::
============
CONCACAF Champions League – Playable in career mode
Amway Canadian Championship – Playable in career mode
World Club Championship – Playable in career mode
2012 World Football Challenge – playable in career mode
CONCACAF Community Shield – Playable in career mode
Updated Rosters for CONCACAF, MLS and Mexican Leagues.
Updated MLS League – with 2012 expansion team Montreal Impact and 2013 expansion team New York Cosmos.
26 of CONCACAF's Best and most historic teams.
New MLS 2012 league ADIDAS PRIME league and finals ball.
Accurate rosters for MLS, CONCACAF, and Mexico at winter transfer period.
Flags for all CONCACAF teams.
Banners for all CONCACAF,  MLS , and some Mexican teams.
CONCACAF Specific Balls
CONCACAF Scoreboard
Chants for all MLS teams
Chants for all Mexican teams
Some chants for Concacaf teams
CONCACAF specific Adboards
World Club Cup Adboards
Adidas Tango FIFA Club World Cup ball.
Real Stadium and Coaches names
Accurate formations and starting lineups
Absolutely no Euro leagues were touched or overwritten and this is meant to be an all inclusive database anyone can use to play in career mode.
:: Install ::
============
Run the setup,click go when the regenerator pops out and wait to finish regenerating!Be sure that the path of the regenerator points to your FIFA 12 folder (right-click on the regenerator and select path).

Download & install Revolution Mod 12: https://fifa-infinity.com/fifa-12-2/revolution-mod-12/

Don't forget to regenerate after installing Revolution Mod 12!

If you already have RM12 installed don't install it again and pass to the next step:

Go to FIFA 12\Game\data\fifarna\lua\assets\ and add these codes to:

ball.lua:

assignTournamentBall(39,201)
assignTournamentBall(339,202)
assignTournamentBall(238,47)
assignTournamentBall(83,36)
assignTournamentBall(483,37)
assignTournamentBall(351,33)
assignTournamentBall(451,37)
assignTournamentBall(236,39)

Go to File —> Save!

stadium.lua:

assignTournamentAdboard(83,36)
assignTournamentAdboard(483,36)
assignTournamentAdboard(236,30)
assignTournamentAdboard(238,31)
assignTournamentAdboard(451,35)

Go to File —> Save!
Done!
In case you dont see the CONCACAF Regional patch try the next steps:
 1) Go to "My Fifa -> Edit -> Edit Squads -> Reset Squads"
 2) Regenerate using iard86 Regenerator (1st option)
The patch is not online compatible and doesn't work with a saved career!
:: Chants ::
==========
Downloading the chants is suggested, the MLS chants are very high quality.You can find them here.
:: Media Section ::
===============
CONCACAF Regional Patch Preview
:: Credits ::
============
Jschuck12001  – Database, tournaments setup and structure, banners, flags, logos, etc.
regularcat – Adboards, trophies, kits, banners,balls etc.
Ravegreen – MLS Chants
Damien – banners,patch setup & support
DaKaTotal and www.fifa4fans.de – MLS Flags used to make banners
Darxx – MLS 2012 League and Final Balls
Danilo Pinheiro – CONCACAF Scoreboard
krisaju95 – Pele Face
adrizrace44 – World Club Cup ball
Ares – Mexican Banners
Skey – Kits
Taraji – Kits
Big Morty – Kits
New Maker – Kits
Edu32 – Kits
aLEx_10 – Boots
skeptik – patch support and beta testing
Razvan – patch support
———————————————————-
iard86 for FIFA 12 i86 Regenerator
jor1980 for FIFA 12 Textures Editor
Rinaldo for Creation Master 12
scouser09 for Revolution Mod 12

:: Download ::
===============
:: Download Update #1 ::
:: Updates ::
1. There was a corrupted dll file in the old dlc folder so this will fix that issue.
2. Updated qualifiers for CONCACAF Champions League to make them as they are in real life.  
Changes made to Qualifiers:
1.The winner of the canadian championship now gets a birth to the CONCACAF CCL.
2.1st and 2nd place teams from the Mexican Apertura and clausera get a birth to the CONCACAF CCL.
3. Winner of Mexican Apertura and Clausera get a birth to the World Football Challenge.
This makes all qualifying as close to real life as FIFA will let me make it.
Also I added to the UEFA Champions League and Europa League to Tournament Mode and you can find them under England.
===============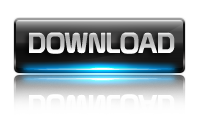 :: Addon ::
============
This addon contains all the graphic files in this patch for the Graphic Switcher 12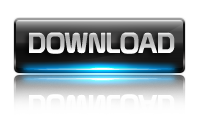 Always read the "Read Me" file to install the patch correctly!
* You cannot re-upload this patch!You can redistribute this patch only and only using the link of the post! *