In a recent announcement, EA Sports revealed their plan to invest $10 million across multiple community-level football projects.
Following the reveal of their new brand EA SPORTS FC, the game developer intends to invest outside the virtual pitch via a new project called FC FUTURES. Find out more on this initiative below.
FC FUTURES
Over the next three years, Electronic Arts will invest across multiple grassroots football projects around the globe. This program will extend its support to local football clubs, improve facilities, and establish new opportunities for people to engage with the sport. The primary objective of this program is to advance the growth of football and increase its accessibility to everyone, regardless of their background or whereabouts.
"EA SPORTS FC is a symbol for a positive future of football, and that future will be built on providing young people with the access and tools necessary to follow their dreams," said David Jackson, VP of Brand Marketing at EA SPORTS. "We are looking forward to partnering with football organisations and icons across the globe to inspire the next generation of young football fans and grow their love of the game."
Introducing #EASPORTSFC FUTURES, our global plan to grow the world's game through investment in community football.

It all starts here, at Turnham Academy in London, delivered alongside @FootballFoundtn and @IanWright0.

Find out more: https://t.co/w1dtuLbNNR pic.twitter.com/cJfLlU8zHj

— EA SPORTS FIFA (@EASPORTSFIFA) April 11, 2023
The FC FUTURES plans include:
Building a publicly available library of training practices, produced in five languages, that will be available later this year for young players and community coaches to view online and use for their training plans.
Providing community access to football by supporting the creation and refurbishment of pitches, facilitated and distributed through foundations, federations and leagues.
Investing in grassroots training accessories which will deliver football equipment in the form of balls, bibs, cones and wider essential equipment.
The first step toward this initiative was made on April 11 with EA and the Football Foundation unveiling the Rocky and Wrighty Arena. Based in Turnham Academy in South London, the facility was opened by Arsenal legend Ian Wright and Chelsea Women's Manager Emma Hayes and is aimed to provide additional football access for youth in the area and help inspire the next generation of players.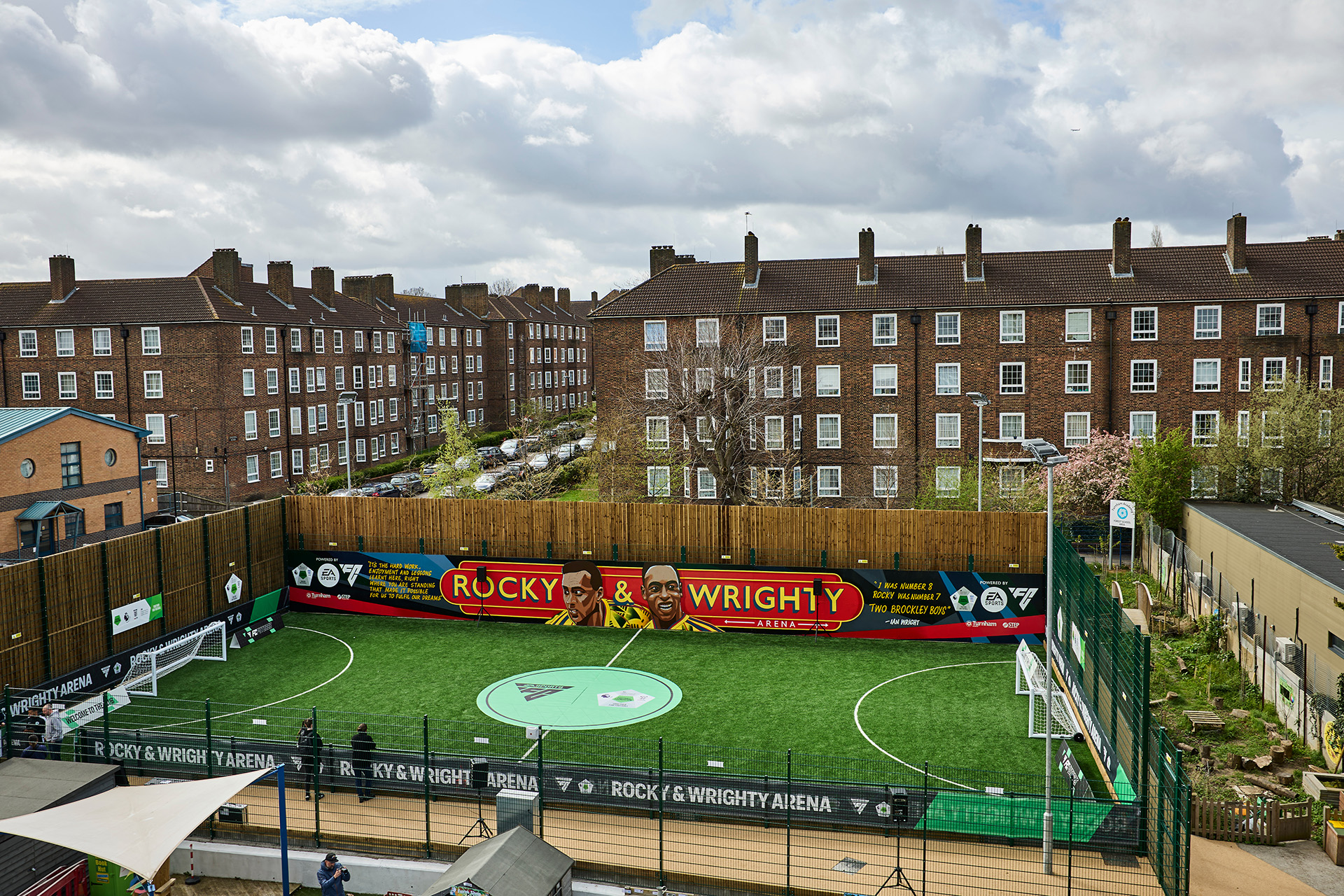 "I'm delighted to be an ambassador for EA SPORTS FC FUTURES," said Ian Wright. "This is where football starts, right here in our communities and investing in the game is a crucial step toward advancing global football. That starts with providing kids access to much-needed facilities in order for them to be able to play as much as possible in safe, local spaces. I'm grateful my old school can play a part in the future of football, and it's an honour to be involved."
EA SPORTS Partners with UEFA
The billion-dollar company will also cooperate with UEFA after agreeing a multi-year partnership to strengthen its commitment to community-level football. As part of this agreement, the program will receive consultation from UEFA Grassroots Football Coaches and invest in UEFA Grassroots football initiatives, thereby solidifying its dedication towards fostering the growth of football at the grassroots level.
"We are excited to partner with EA SPORTS and their EA SPORTS FC FUTURES programme," said Frank K. Ludolph, Head of Technical Development at UEFA. "Through our team of UEFA technical education experts, we will work hand-in-hand with our long-term partner, EA SPORTS, to enhance our support for the grassroots game. This partnership is an exciting opportunity for UEFA's Grassroots Programme to provide an innovative access to modern and customised training materials for the benefit of the next generation of grassroots players and fans."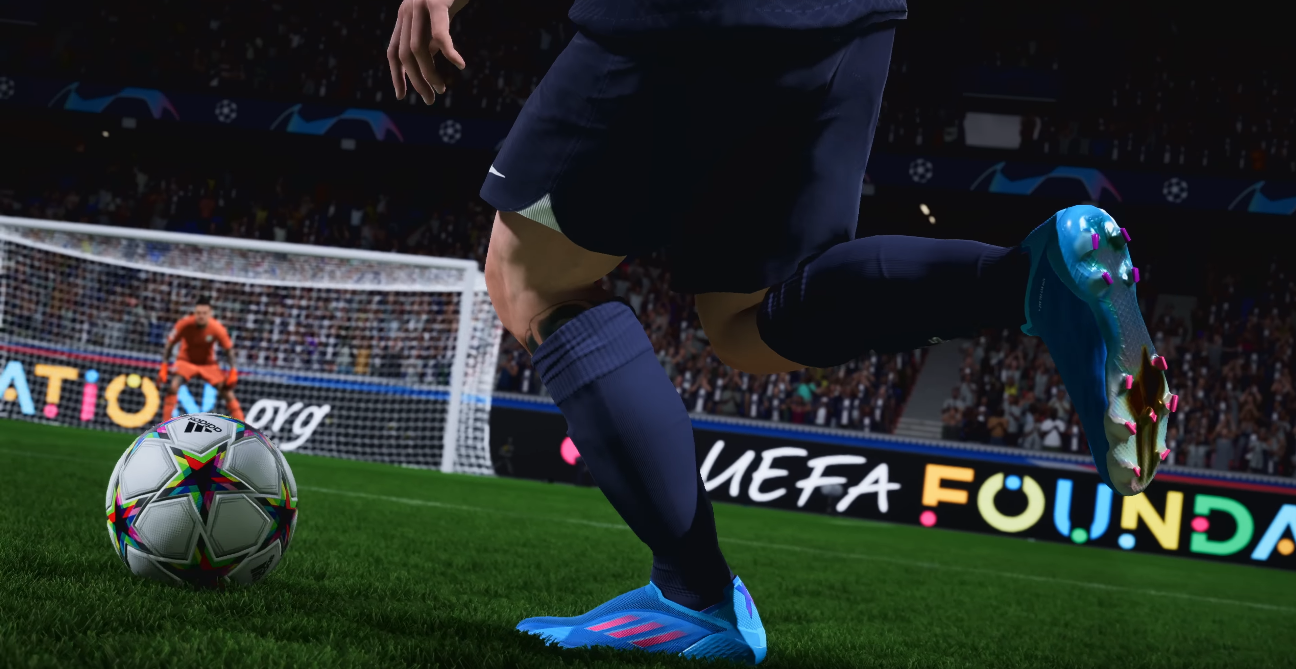 This initiative will be part of multiple charity projects set by EA to follow their new franchise, EA SPORTS FC. The developer announced that more details on the future of interactive football will be revealed in July.