The famous facebook application FIFA Superstars got a huge update a few days ago and bellow we will show you what new features were added to the game.
First of all,for those who don't know,FIFA Superstars is a free Facebook application similar to the Ultimate Team mode where you can buy packs with players,build teams and play with them in different leagues,challenges and against your friends to earn coins and XP to improve your squad.For a more detailed presentation go here.

As we said,the social app got a big update called Season 2.The update consist in:
Updated Player inventory size – you will now be able to store up to 300 players in your inventory
Updated leagues including promotions and relegations for all the leagues in our game (7 total)
Updated players (including stats and player portraits)
Updated team crests
Brand spankin' new 2012 player items with an updated look
New transfer packs with updated, more affordable prices
New Alumni League for returning players to use their 2011 teams in
Introducing the ability to create multiple squads in the manage team screen
The Match Predictor has been updated with improved rewards
Now in FIFA Superstars there will be two types of players!The old ones (2011) and the new ones (2012).Each of them has a different style presentation!In the first pic you can see the old version (2011) and in the second pic the new version (2012):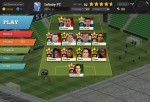 From now on you will be allowed to play ONLY with the new 2012 players!The old players can be used to play in the new league named Alumni League!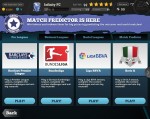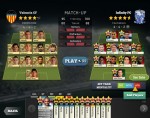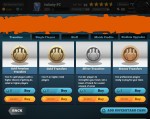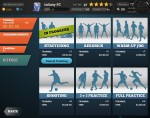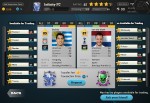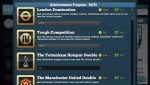 Also FIFA Superstars is available on iOS platorm for iPhone, iPod touch, and iPad!The app is FREE and you can get it from the app store here.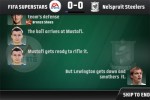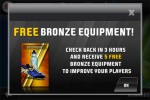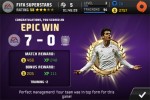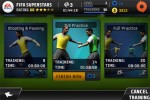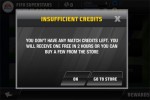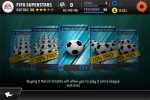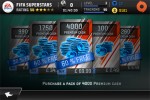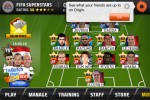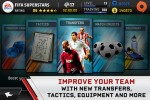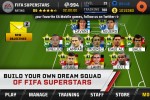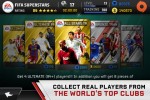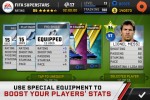 Note that some players were removed from the database either because they got retired or EA Sports didn't had the licences to their leagues!But no worry,you will receive a new player in exchange plus some coins!
The database is not completed with the latest summer transfers yet!When the transfers season will end,the database will be updated!
So what are you expecting?Go and try out FIFA Superstars!