Just two weeks seperates us from the official FIFA 13 demo!Until then check out the latest FIFA 13 news:
On our first FIFA 13 News Roundup post we've told you about the addition of the Saudi Premier League in FIFA 13.Well EA Sports officially confirmed a few days ago on their facebook fan page that the league will be in in the upcoming FIFA title!
A new feature was revealed last week when the Ultimate Team 13 trailer was released and it's called "Icebreaker Teams".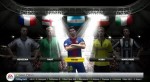 Basically when you will get access to Ultimate Team 13 mode for the first time you will be invited to choose one of the players above and get a corresponding team to the player you chosed,for example if you choose Benzema you will get the Ligue 1/French team.There are a total of 14 teams and they can be used only in offline mode!For more details go and read here!
After the partnership with Valencia,EA Sports released a preview of how the best players of Valencia look in FIFA 13: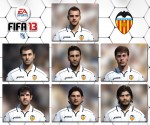 Another team that got the same treatment was the Premier League team,Tottenham Hotspur.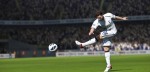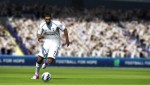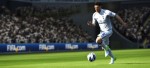 Also tomorrow EA Sports will reveal their third kit in a new FIFA 13 trailer like they did for Arsenal and Manchester City.

Here we have a full length FIFA 13 match between Arsenal and Borussia Dortmund in HD!

(Source: EASportsTV)
And here's the FIFA 13 articles for this post:
– Interview – Aaron McHardy (FIFA 13) (ClickOnline)
– What's new in FIFA 13 (TheControllerOnline)
– GRTV: FIFA 13 Interview (GameReactor)
– Has FIFA 13 fixed FIFA 12's seven greatest flaws? (OXM)
– Rooney's FIFA partnership with EA Sports expires (CVG)
– Lots of FIFA 13 Information (FIFANow)
In other news,more covers were released last week and we have them all down bellow!The first one is the Australian cover with NY Red Bull's latest transfer Tim Cahill next to Messi.The next one is the Hungarian cover featuring Dynamo's Moscow winger Balázs Dzsudzsák and Messi.The third cover is the Polish one with Borussia's Dortmund midfielder Kuba Błaszczykowski and Messi.The fourth one is the new cover for the Middle East countries featuring Messi,Hart and Al-Hilal's midfielder,Abdelaziz Al-Dossari!The fifth cover is the UK one with Oxlade-Chamberlain next to Messi and Joe Hart.And the last one is USA's official cover featuring Messi with a different art work.
And bellow is the cover of the FIFA 13 SteelBook Edition: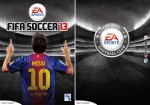 VG247 managed to take an interview with David Rutter,the main FIFA 13 producer,where he talked about the new features of FIFA 13:

Bellow you can see two new pics from FIFA 13.One with two of Chelsea's players,Mata and Torres.And in the last pic the two national teams of USA and Mexico entering on the pitch: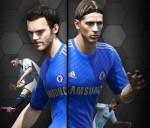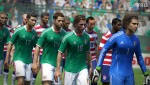 Also check out the complete FIFA 13 Trophy List here.
Next you can delight yourself with three new FIFA 13 tracks:
Finally don't forget to like and comment on EA Sport FIFA facebook page to unlock the FIFA 13 TV Spot!