In recent years, the popularity of EA SPORTS FIFA in the USA has been steadily growing, mirroring the country's increased appreciation for soccer, a sport once eclipsed by American staples such as football, basketball, and baseball.
This article explores the factors that contribute to the widespread popularity of EA SPORTS FIFA in the USA.
The Increasing Popularity of Soccer
Soccer, known as football in most parts of the world, is undeniably the most popular sport on the global stage. Despite not holding the same level of mainstream popularity as American football or basketball in the USA, soccer has been gaining momentum in recent years. FIFA, as the official video game representation of the sport, taps into this global appeal and attracts a passionate fan base of soccer enthusiasts in the United States.
Soccer's popularity has surged in the United States over the last decade. The rise of Major League Soccer (MLS), the steady improvement of the men's national team, the world-dominating performances of the women's national team, and increased media exposure to international soccer have all contributed to soccer becoming a significant part of the American sports milieu. This heightened interest in the sport naturally extends to the virtual arena, where EA SPORTS FIFA is widely recognized as the pinnacle of soccer video gaming.
USA vs Mexico tonight 🇺🇸🇲🇽

Time to make more memories! pic.twitter.com/hjGK49cz0U

— FOX Soccer (@FOXSoccer) June 15, 2023
A Realistic and Immersive Gaming Experience
One of the standout aspects of EA SPORTS FIFA that resonates with American gamers is its commitment to a realistic gaming experience. The franchise's continual strides in technology allow the game to mimic real-world soccer accurately, from individual player likenesses and authentic stadium environments to the intricate gameplay mechanics that reflect the sport's nuances.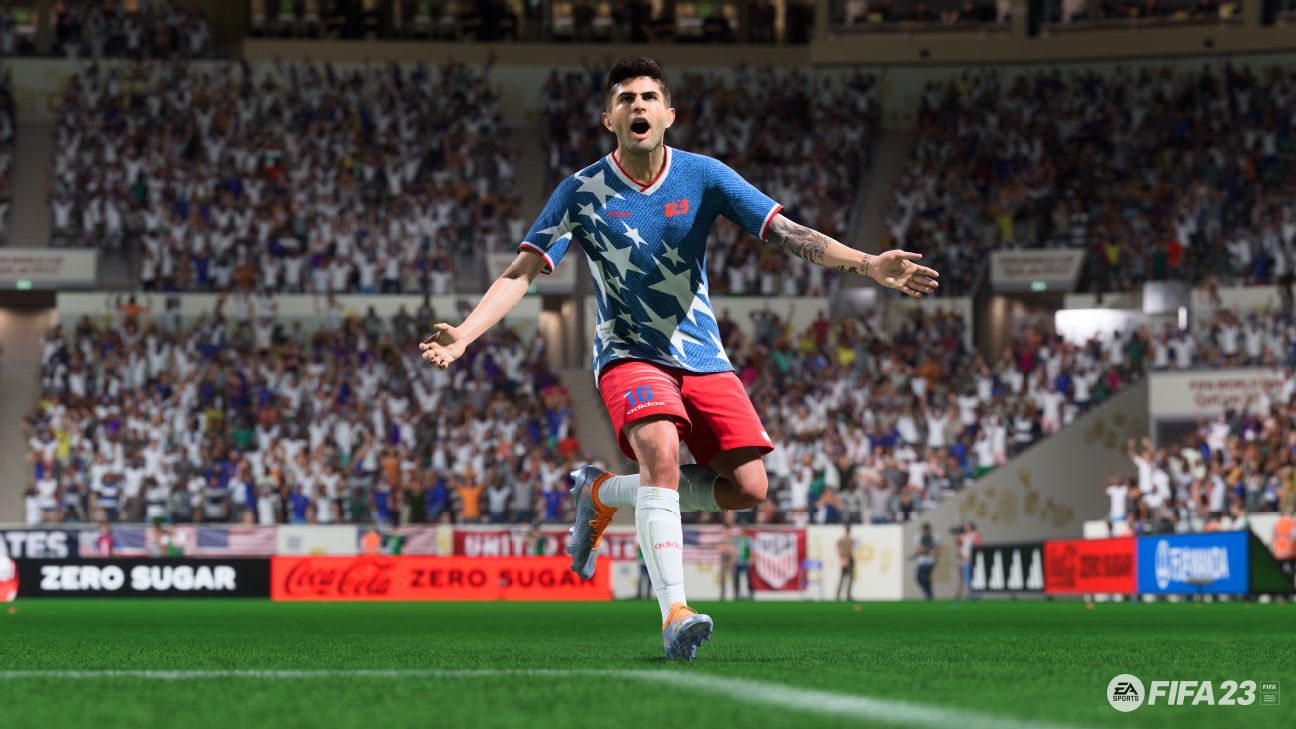 EA SPORTS FIFA offers an impressive array of content and game modes, catering to a wide range of interests and playing styles. Whether players prefer quick matches, building their dream team in Ultimate Team mode, engaging in online multiplayer matches, or managing a club in the Career Mode, FIFA provides a diverse and engaging experience. The wealth of options ensures that players can find a mode that suits their preferences, further contributing to the game's popularity.
These aspects offer a level of immersion that has proven immensely appealing to American gamers, blurring the lines between the digital and physical manifestations of the sport. These lines are further muddied by the rising popularity of betting on eSports, including FIFA tournaments. Just like in a real soccer game, FIFA fans can use betting sites to predict results like:
Match outcome
Correct score
Both teams to score
Total goals (over / under)
Asian Handicap
Double chance
But while FIFA gameplay is not as strictly regulated as MLS games (which are governed by the United States Soccer Federation), betting on both is subject to tight control. While things like daily fantasy sports (DFS) are tolerated in states like Texas with strict gambling laws, as seen here, betting on eSports like FIFA is not. Texas, and other states that have not yet legalized sports betting, don't permit residents to place bets on FIFA or other video game contests, further showing the similarity between FIFA and MLS.
Global Reach and Licensing
While the American sports landscape often focuses on homegrown leagues, FIFA provides an avenue for American gamers to connect with the global soccer community. EA SPORTS FIFA includes not only MLS but most of the world's top professional leagues, offering fans the chance to step into the shoes of their favorite international teams and players.
This breadth of representation, afforded by extensive licensing agreements, enhances the game's appeal for American players keen to experience the world of soccer beyond their borders.
Multiplayer and Online Play
In today's connected world, the social aspect of gaming is paramount. FIFA's multiplayer modes allow for both local and online competitive play.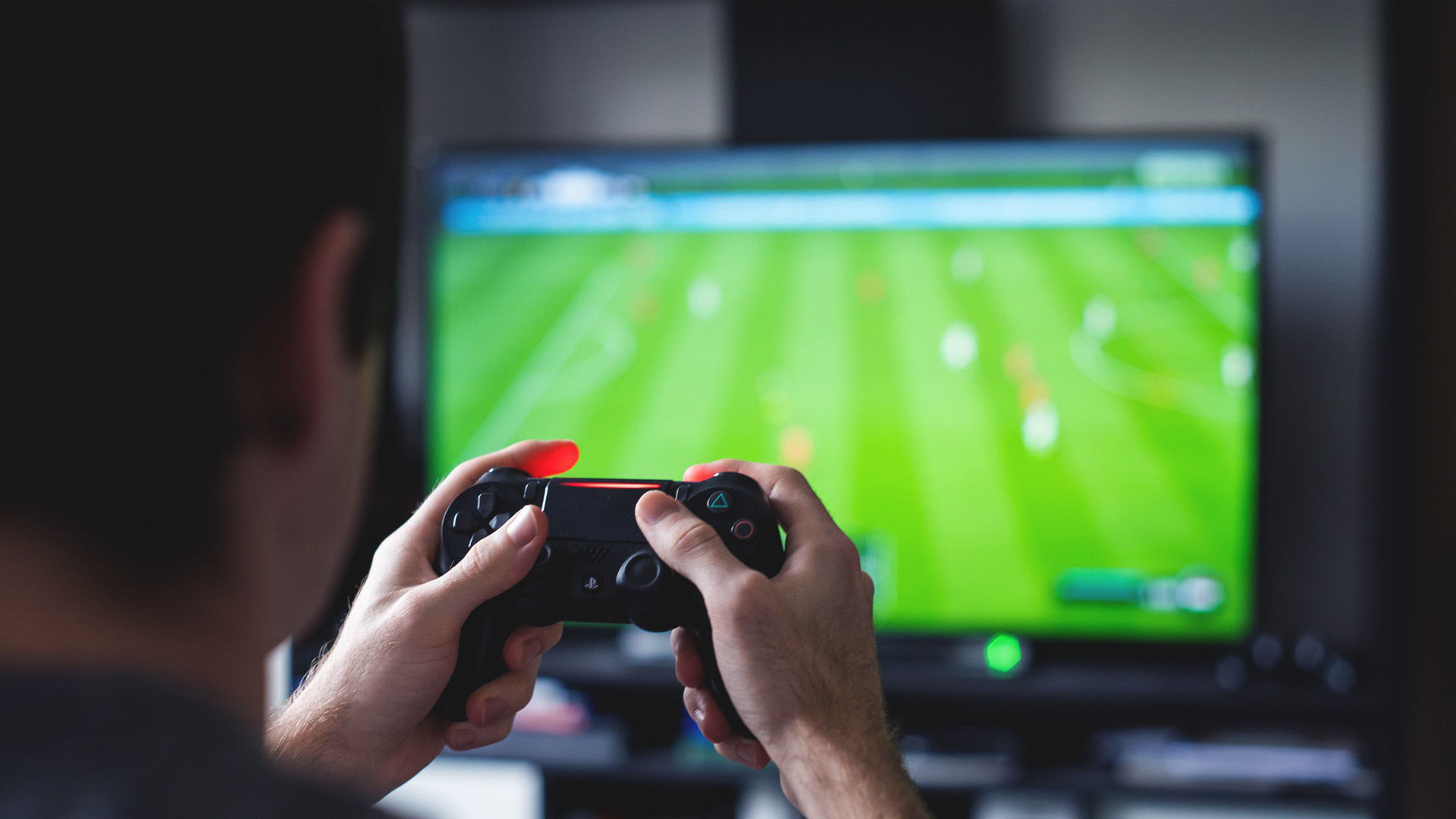 This feature has become a cornerstone of the franchise, letting friends compete in the same room or allowing players to test their skills against others worldwide. The shared experiences and the competitive spirit fostered by these modes significantly enhance the game's appeal for American audiences.
Annual Updates
The annual release cycle of EA SPORTS FIFA ensures that the game remains fresh, with frequent updates to team rosters, player ratings, and gameplay mechanics.
These yearly iterations, punctuated by improvements in graphics and features, keep players engaged and excited for what's next, maintaining the franchise's relevance in the fast-paced world of video gaming. However, this will change next year.
Esports and Competitive Gaming
The burgeoning esports scene in the USA has also played a vital role in enhancing FIFA's popularity. Tournaments like the FIFA eWorld Cup and the eMLS tournament have become mainstays of the competitive gaming calendar, attracting participation and viewership from the USA and beyond.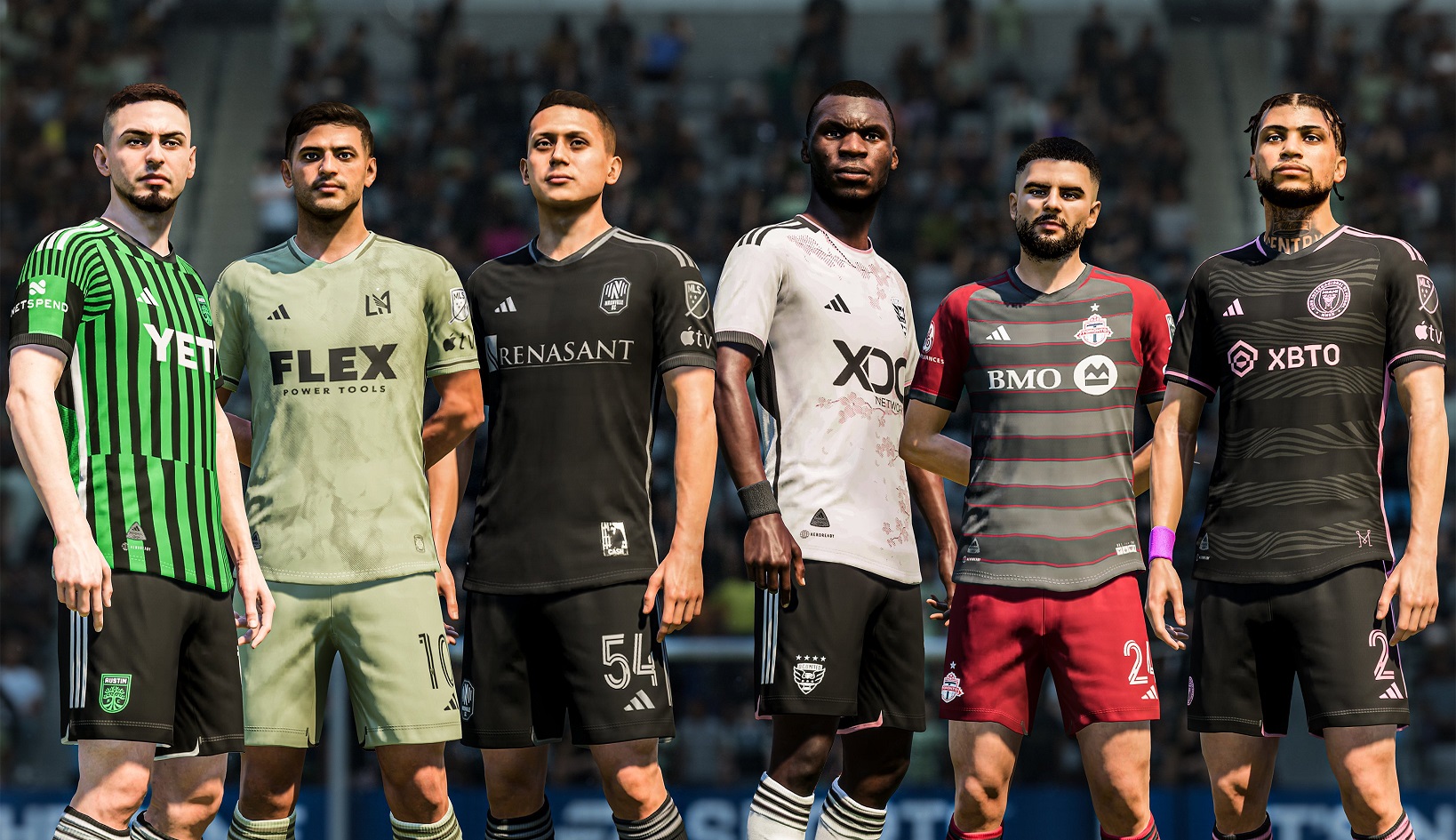 These platforms not only provide gamers with opportunities to turn professional but also contribute to the game's visibility and cultural relevance.
Accessible Gameplay
FIFA's ability to cater to a broad range of players, from casual gamers to hardcore soccer aficionados, is another aspect of its wide appeal.
Whether players wish to delve deep into complex strategies and skill moves or simply have a quick, friendly match, FIFA provides a versatile gaming experience that is both accessible and in-depth.
Prominent Marketing and Presence
EA SPORTS, being a major player in the gaming industry, leverages its marketing power to promote FIFA extensively. The game enjoys a prominent presence through advertisements, partnerships, and esports events.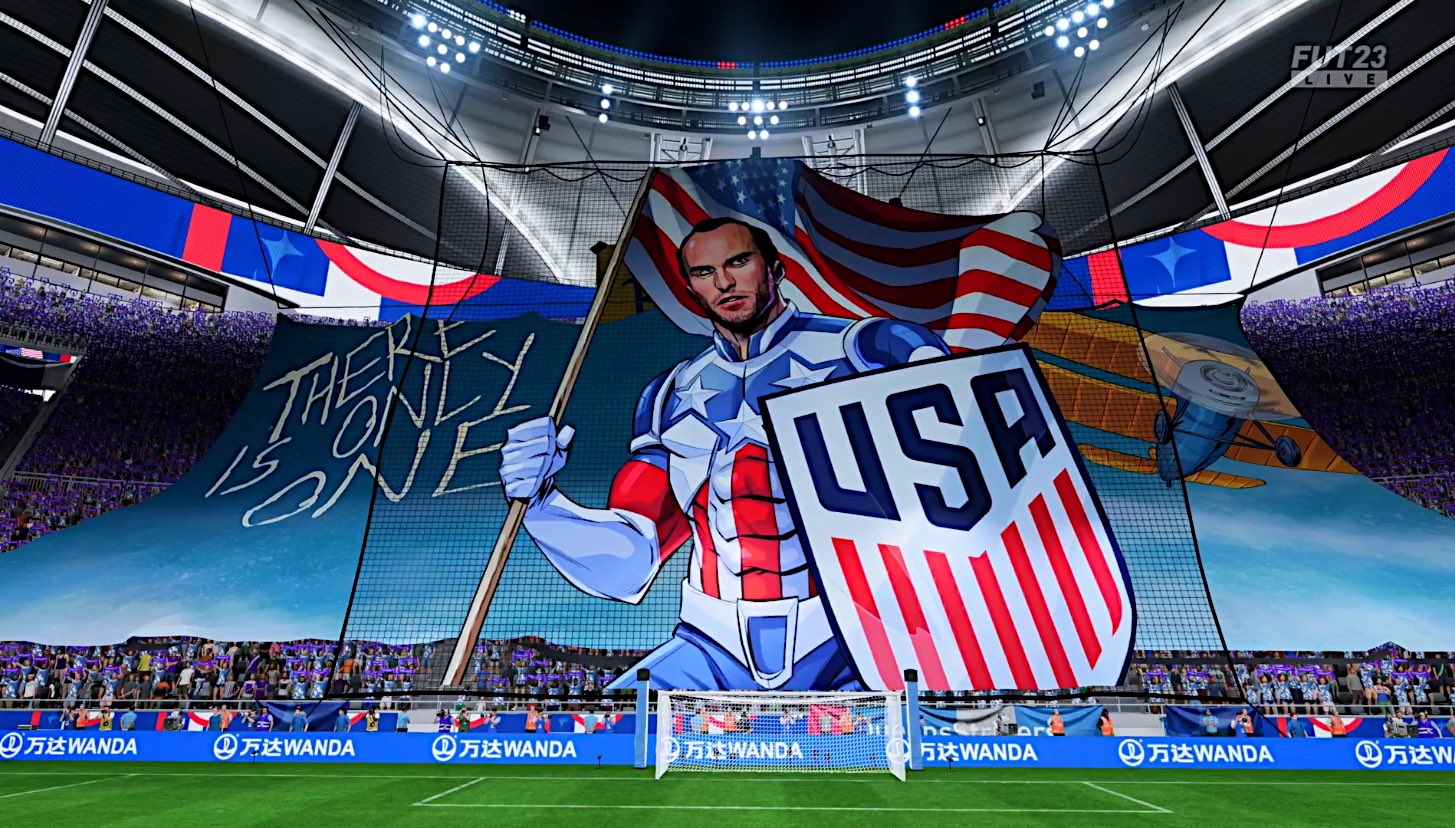 FIFA tournaments and esports competitions draw significant attention, attracting both avid gamers and soccer fans. The marketing efforts amplify the visibility of the game, making it more accessible and appealing to a wider audience.
FIFA Ultimate Team (FUT)
Lastly, FIFA's Ultimate Team mode, where players can build their dream team from player cards they collect, adds another layer to the FIFA experience.
This mode's appeal lies in the unique combination of strategic team-building, player market trading, and actual gameplay. It's a feature that has captivated many American gamers and contributed significantly to the game's success.
Final Thoughts
The rising popularity of EA SPORTS FIFA in the USA is a testament to both the game's quality and the growing American enthusiasm for soccer.
By providing an accessible, yet nuanced, representation of the sport, set within a social and competitive framework that resonates with modern gaming trends, FIFA has successfully carved out a significant place for itself in the American gaming landscape. Its continued evolution suggests that its popularity will only continue to grow in the coming years.