FIFA 23 is now available worldwide and the search for cheap meta players to use in Ultimate Team has initiated.
One of the biggest changes in FUT this year is the new chemistry system. Everything is now focused on the individual player because links and the previous squad chemistry system have been removed.
Each player on the pitch will be able to gain up to 3 chemistry points that can come from the player's preferred position, having players from the same league/team/nation in the squad and the manager's league/nation. Players don't need to be next to each other to gain those chemistry points and the total squad chemistry can reach up to a maximum of 33.
With that in mind, in this article we will look at 10 cheap but OP players to use in your next FUT match. Here we go!
Joško Gvardiol
The young Croation center back Joško Gvardiol is the definition of an OP player. The 20-year is playing for RB Leipzig in the German Bundesliga and is one of the most well rounded central defenders in game and he has the attributes to prove it with 82 pace, 80 defending and 83 physicality.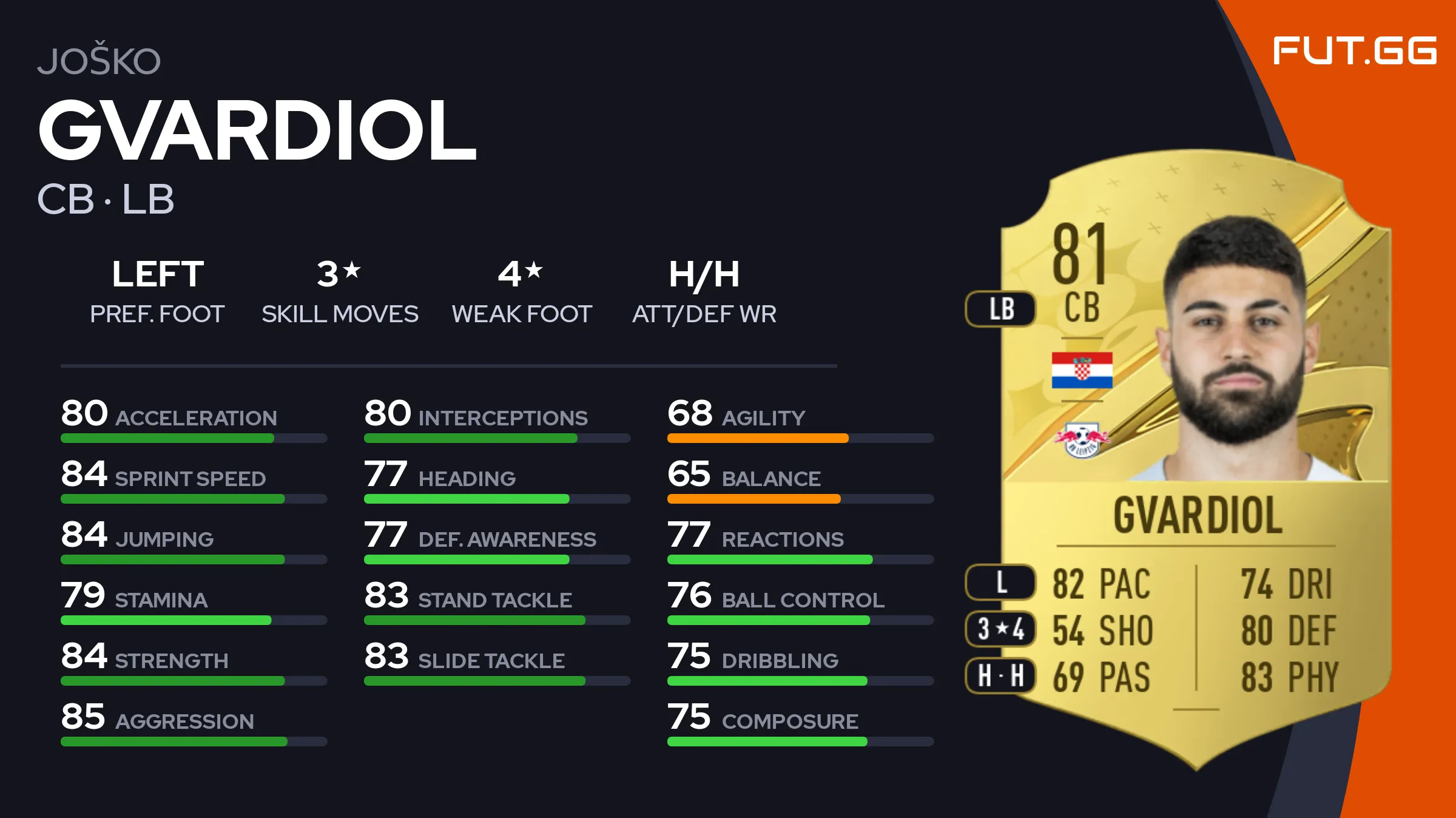 Thanks to the new Alternate Positions feature in FIFA 23 Ultimate Team, you can switch his position to left back in case you need him there. The 81-rated player can be bought for 1.400 coins which is an insane low price.
Cody Gakpo
The next player on our list is Dutch left winger, Cody Gakpo. Currently playing for PSV in Eredivisie, the young talented player has some amazing in-game attributes for what he's worth. The 83-rated player is equipped with 87 pace, 82 shooting, 84 dribbling and 77 passing and you get buy him off the transfer market for just 1.200 coins!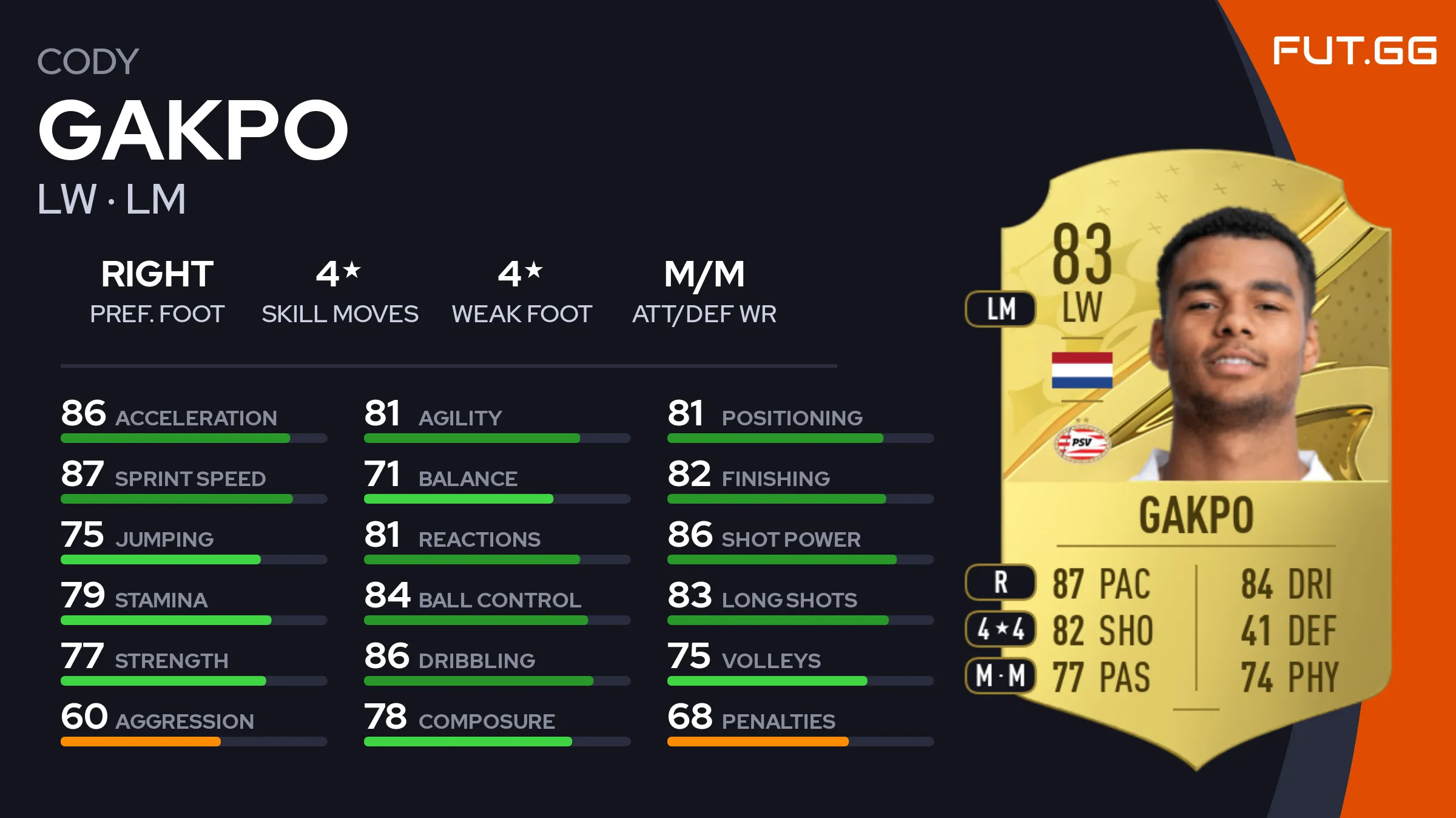 It's also worth to mention that his card comes with double 4 stars skills moves and weak foot which makes him a true menace for those who face him. Dutch fans will have a blast playing with him in FIFA 23, that's a promise!
In fact, fans in the Netherlands have taken to finding FIFA-themed games at snelle uitbetaling casino sites that offer quick payouts on top of an exciting gameplay experience.
Victor Osimhen
The 23-year old Nigerian was one of Serie A's star players last season scoring 18 goals in 32 matches for Napoli. Thanks to his performances, EA Sports rewarded him with a big upgrade in FUT 23 taking his previous overall rating from 80 to 83.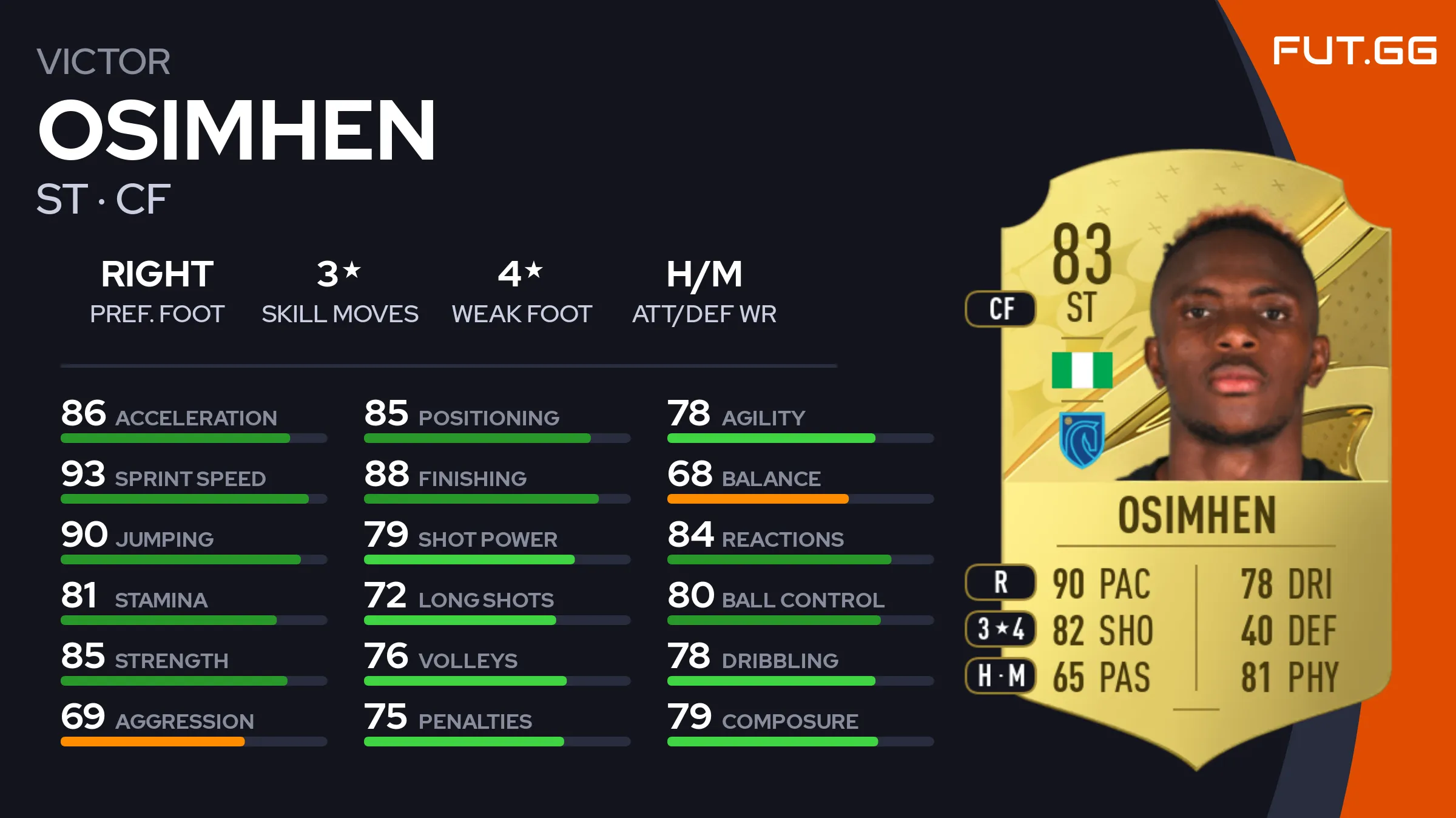 The clinical striker displays some of the best in-game stats for his value and position with 90 pace, 82 shooting, 78 dribbling and 81 physicality. And to think you can buy him off the market for just 1.000 coins, a truly unbelievable price!
Sergi Darder
If you're looking for a cheap all-around midfielder then Sergi Darder is the one. The 28-year old Spanish player can cover all center midfield positions thanks to his amazing in-game attributes: 82 pace, 74 shooting, 82 passing, 83 dribbling, 74 defending and 77 physicality.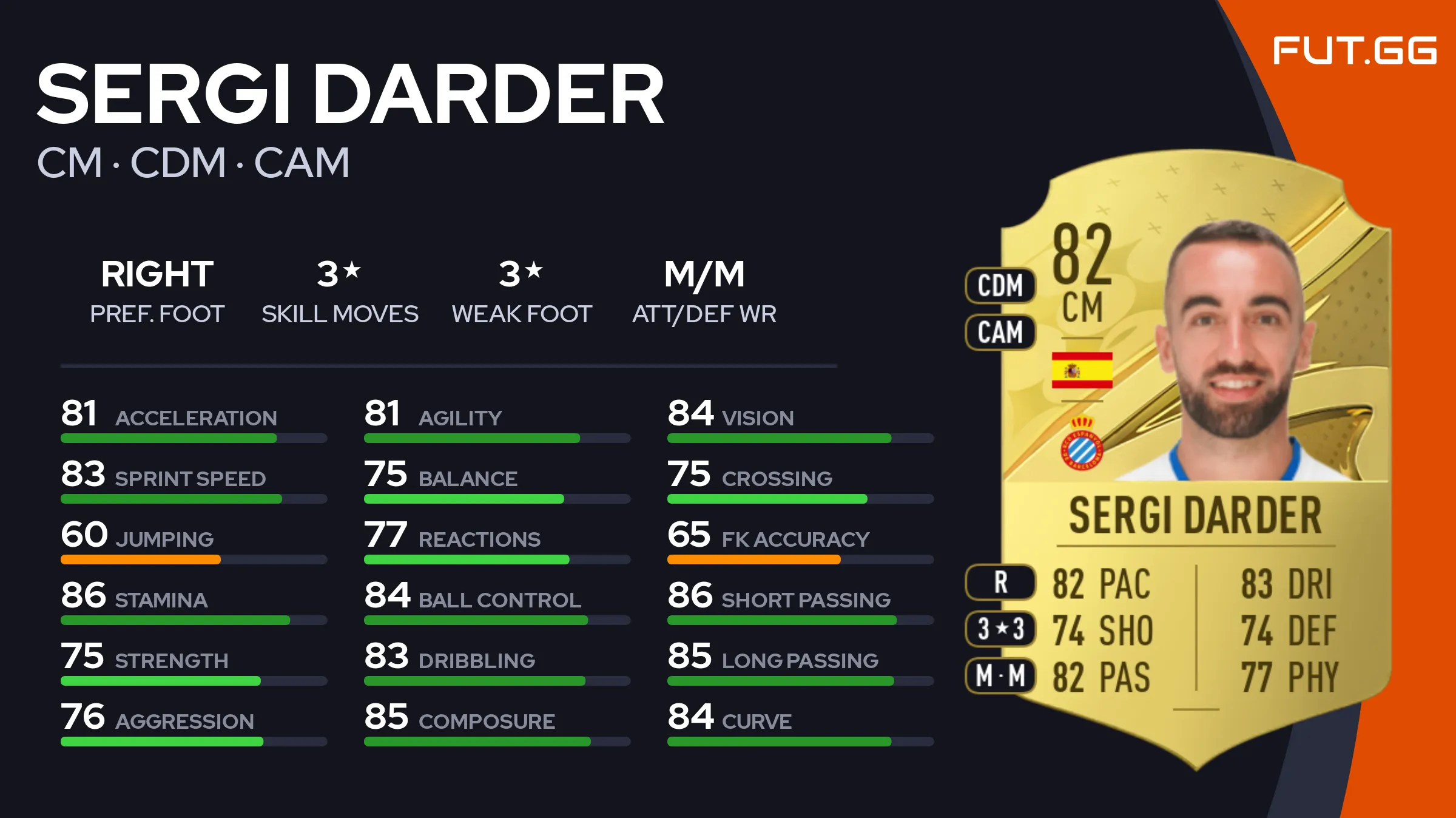 Moreover the RCD Espanyol player is a true engine thanks to his 86 stamina and can cover the whole pitch for a full game. For 1.400 coins he is more than just bargain, a true cheap gem of a player.
Ante Rebić
Most of FUT fans are well aware how OP Ante Rebić was in past editions of the game. Although he got downgraded to an 80 overall rating in FIFA 23, the AC Milan left winger still holds his meta status. With attributes such as 86 pace, 81 dribbling, 80 shooting and 80 physicality, the 29-year old Croatian is a must have in your FUT squad for his in-game value.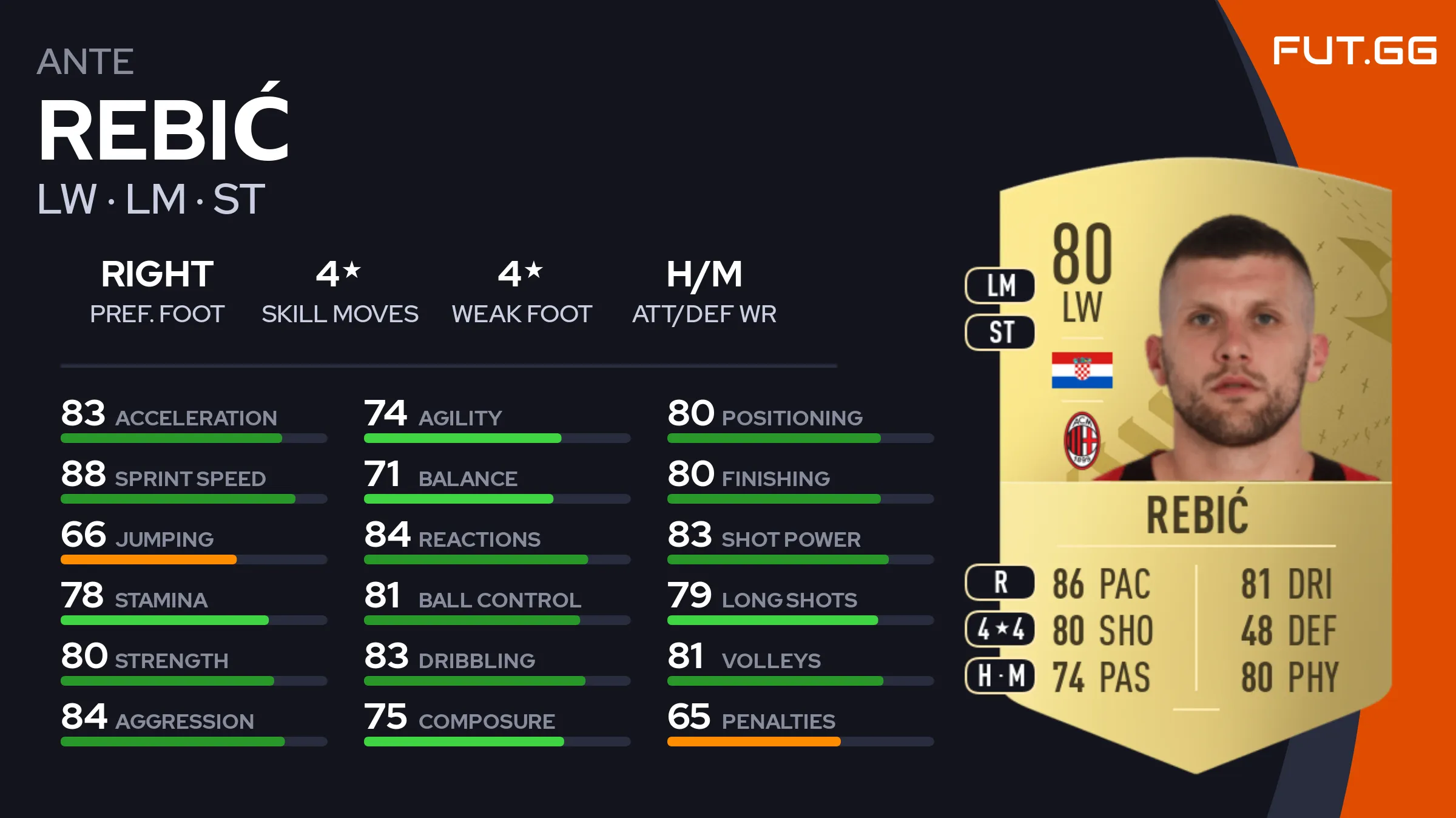 Equipped with double 4 stars skills moves and weak foot and the option to switch him on the striker position, he can cause plenty of damage in front of the goal. Believe it or not but you can get this card for just 650 coins!
Lucas Veríssimo
While searching for another realiable but cheap center back we came across Lucas Veríssimo. The 191cm | 6'3″ defender from SL Benfica has the proper value and attributes to be on our list thanks his 81 pace, 80 defending and 81 physicality.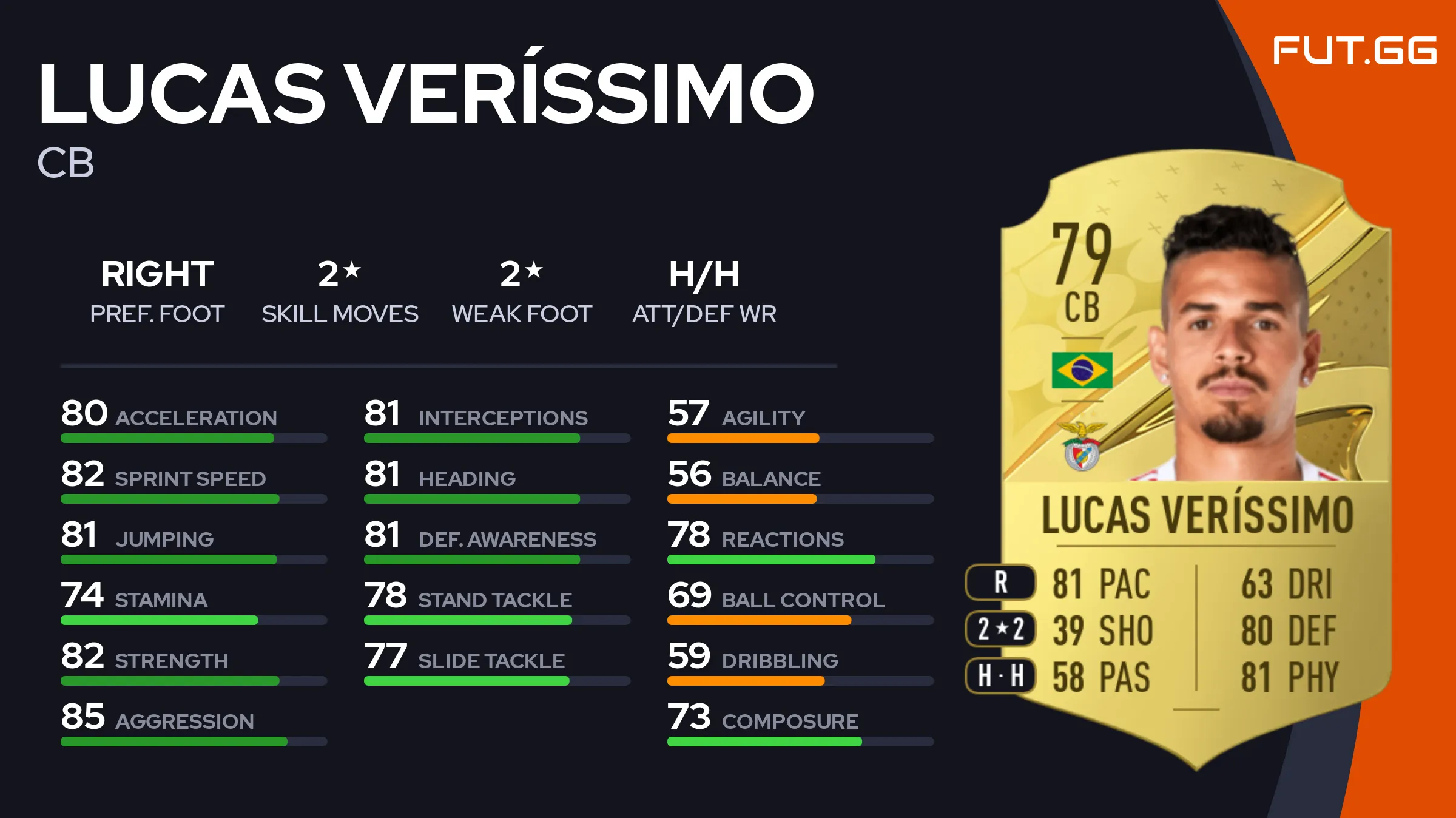 The 79-rated Brazilian player can join your starter team for the low price of just 900 coins. Not a bad deal at all!
Gerónimo Rulli
The only goalkeeper on our list today, Gerónimo Rulli is a must in any starter teams. The 30-year old Argentine is currently defending the nets for Villarreal in LaLiga but you can fit him in lots of great starter squads thanks to his nationality and league.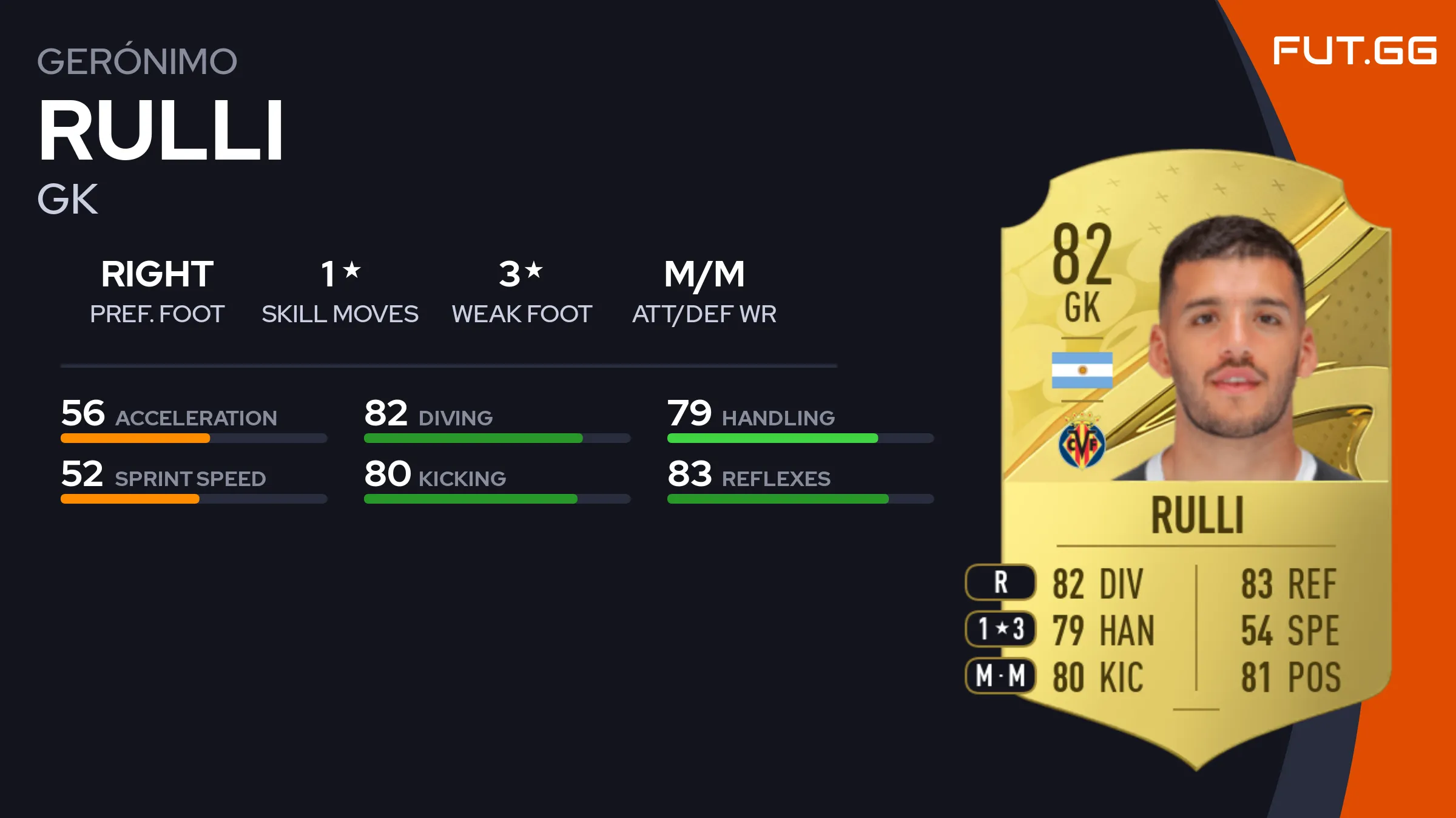 In FIFA 23 he has an 82 overall rating that derive from the following in-game stats: 82 diving, 83 reflexes, 79 handling, 54 speed, 80 kicking and 81 positioning. The 189cm | 6'2″ goalie also features 79 reactions which makes him a true hidden gem that you can get for the "modest" price of 700 coins.
Anderson Talisca
There's no list of cheap OP players without Anderson Talisca and we want to keep it that way. After playing in the Chinese Super League for three seasons, the Brazilian forward moved to the Middle East and is currently playing for Al Nassr in MBS Pro League.
The "Cheap Sócrates" can play as a CF, CAM or ST and has some impressive stats in-game for his 82 overall rating: 80 pace, 83 dribbling, 82 shooting, 78 passing and 75 physicality.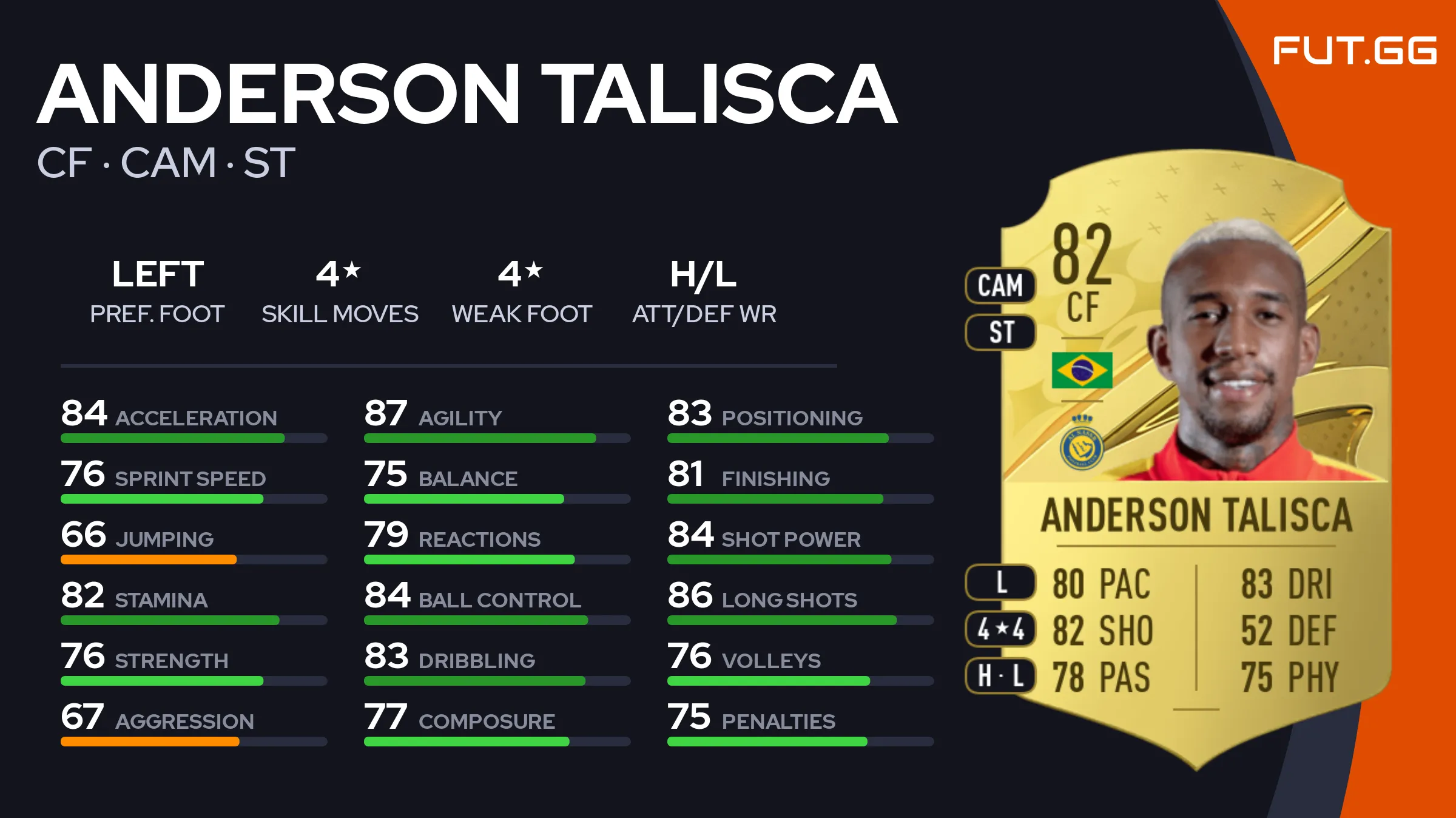 Thanks to his nationality you will be able to fit him in many squads with other OP Brazilian players like Lucas Veríssimo. Standing at an impressive 190cm | 6'3″ and with double 4 stars skills moves and weak foot you can get this beast of a player in your squad for 1.000 coins.
Robin Gosens
Looking for someone to cover the full left side of the pitch? Then Robin Gosens is your man. The German international playing for Inter Milan is one of the most well rounded left backs in-game.
The 28-year old can either play as a LWB, LB or LM in FIFA 23 thanks to his amazing attributes: 82 pace, 79 dribbling, 75 shooting, 77 defending, 80 phisicality and 74 passing.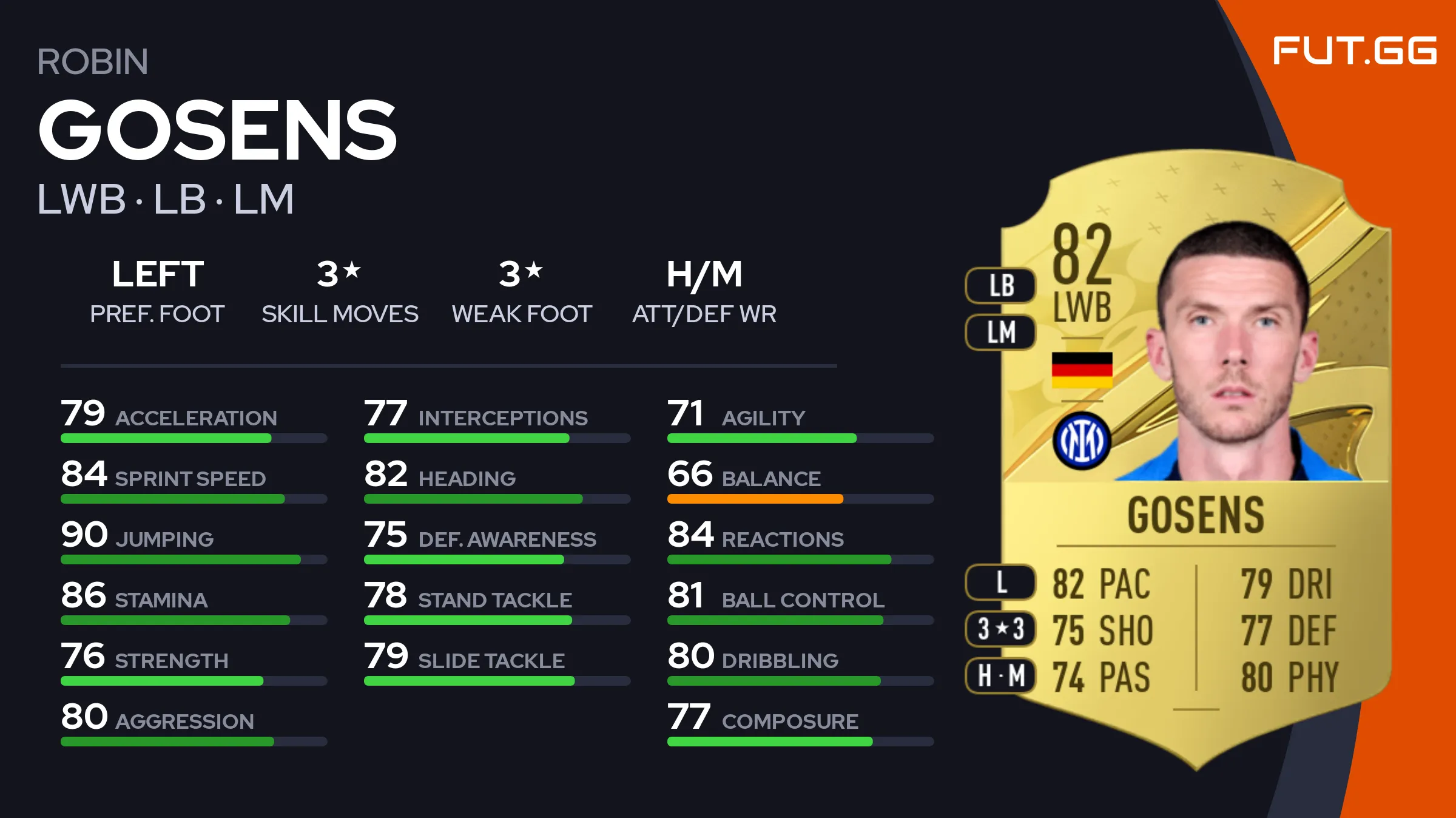 The league and nation combo makes Gosens's card an amazing item to use for hybrid squads. And the best of all? He only costs 800 coins.
David Neres
Last player on today's list is none other than former Ajax right winger, David Neres. After joining SL Benfica this summer, the Brazilian is having an amazing start of season. In FIFA 23 he is one of those players that feel like a cheat when playing with them.
The reason for that are his impressive stats for a 79 rated player that include 85 pace, 83 dribbling, 72 shooting and 73 passing.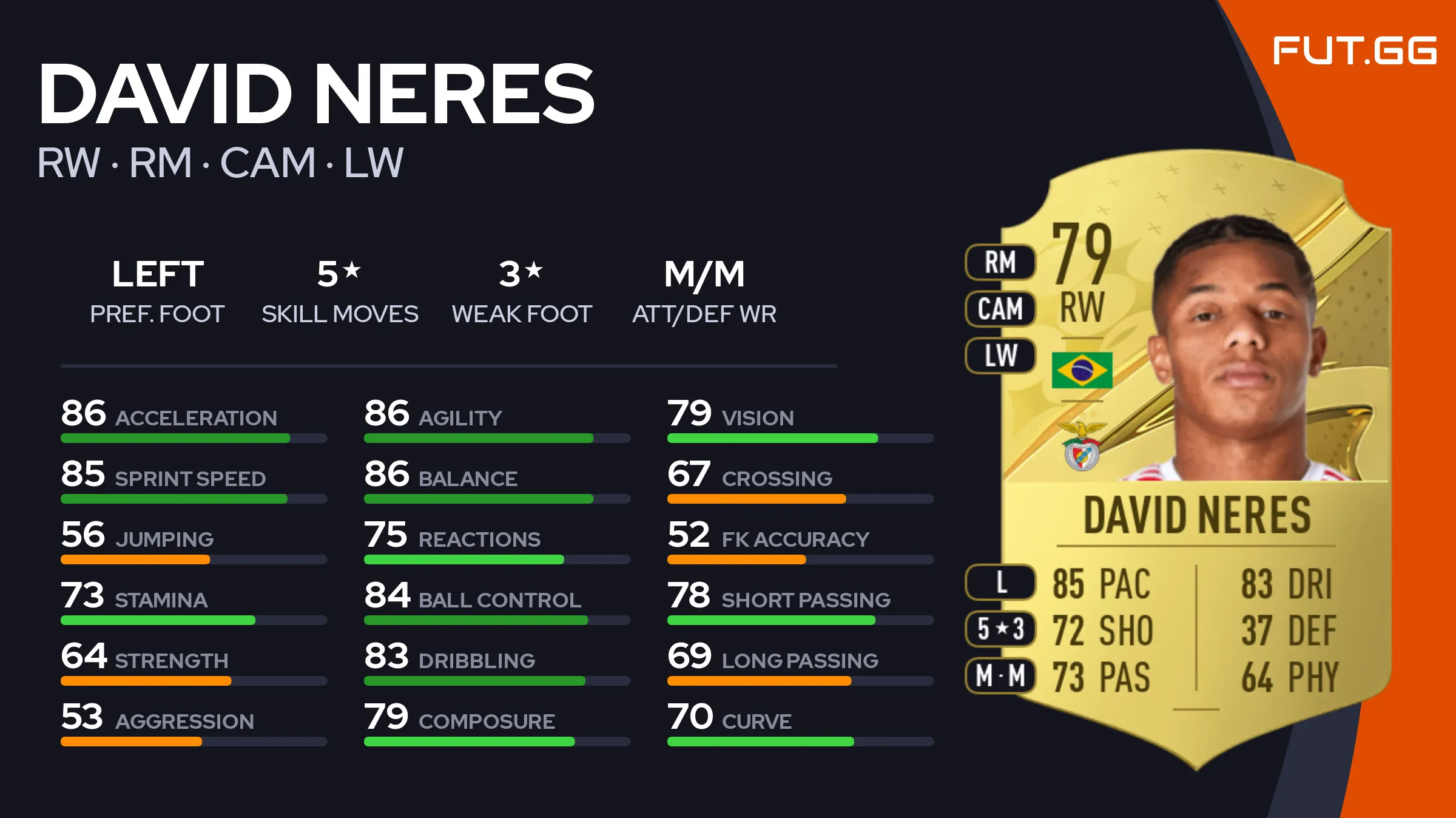 Another fantastic thing about this player is that you can play him in 4 different positions: RW, RM, CAM and LW. Last thing worthy of a highlight are his 5 stars skills moves which makes him a very fun player to have in your team. All of this for just 750 coins is not bad at all.
Well this is it, now you can start building your squads around these cheap gems. Please note that all prices listed in this article are as of October 3rd, 2022.
Do you know other OP and cheap players in FIFA 23 Ultimate Team? Let us know in the comments below.