FUT Champs is a mentally taxing ordeal for many players, the good news – it doesn't have to be.
FUT Champs is known for being a highly competitive game mode, with many professional FIFA players and content creators participating each week. The rewards for performing well can be lucrative, with top players earning significant in-game rewards and even cash prizes in some instances.
However, the mode can also be stressful and demanding, requiring players to play at their best for extended periods of time. Nevertheless, in this article you will find a few tips that can take off some of that burden.
Here are 5 fundamental tips to improve your game and bolster those rewards. Let's begin.
1. Custom Tactics Win Games
As the saying goes, failing to prepare is preparing to fail. Setting up your team for success is a vital first step in improving your win/loss ratio.
FUT Champs can be wildly unpredictable. You should take the time to designate a game plan for each possible direction the game may deviate before playing.
Tactics and player instructions should be set up in a way that ensures you're always equipped to adjust to situations, for example:
Ultra defensive – Used to see out close games and hold onto leads. Plenty of defensive support. Tip – Consider experimenting with the long ball play style, it enables counterattacks and passing outlets if the opponent mounts pressure.
Defensive – Used from kick off. Should be your baseline, well-balanced and your most confident formation.
Attacking – Used when trailing by a goal or two. Gain momentum and put the pressure back on your opponent. Commit a few more players into attacks. Strikers on 'Get in Behind' instruction.
Ultra attacking – Desperation mode, save this for times when a goal is urgent. Attackers on 'Stay Forward' instruction, etc. One goal can quickly change the tide in FUT Champs. If you feel like leaving, use this as a last roll of the dice before giving up.
2. The Pass Accuracy stat is Everything
If you take one thing from this article, let this be it. If you keep the ball, your opponent can't score. They will grow frustrated, make mistakes, and you can capitalise.
This weekend, make a conscious effort on this aspect of your game and I guarantee improvements. Implementing this focus was revolutionary for my rank. Here are some tips:
Aim for 90% pass accuracy, the closer, the better.
Use your right/left bumper to call/send your team mates on runs.
Don't force passes that aren't on, retain possession and play patiently.
Look for cut-backs across the box instead of crosses. Try power passes and double tap passes to add variety.
Don't be afraid to go backwards.
Use the sprint button reservedly, only when you have open space to attack into.
3. Sunday's are free
Believe it or not, there's a best time to obtain easy wins. Save some of your games for Sunday evening. This tip seems bizarre, but there's method to the madness.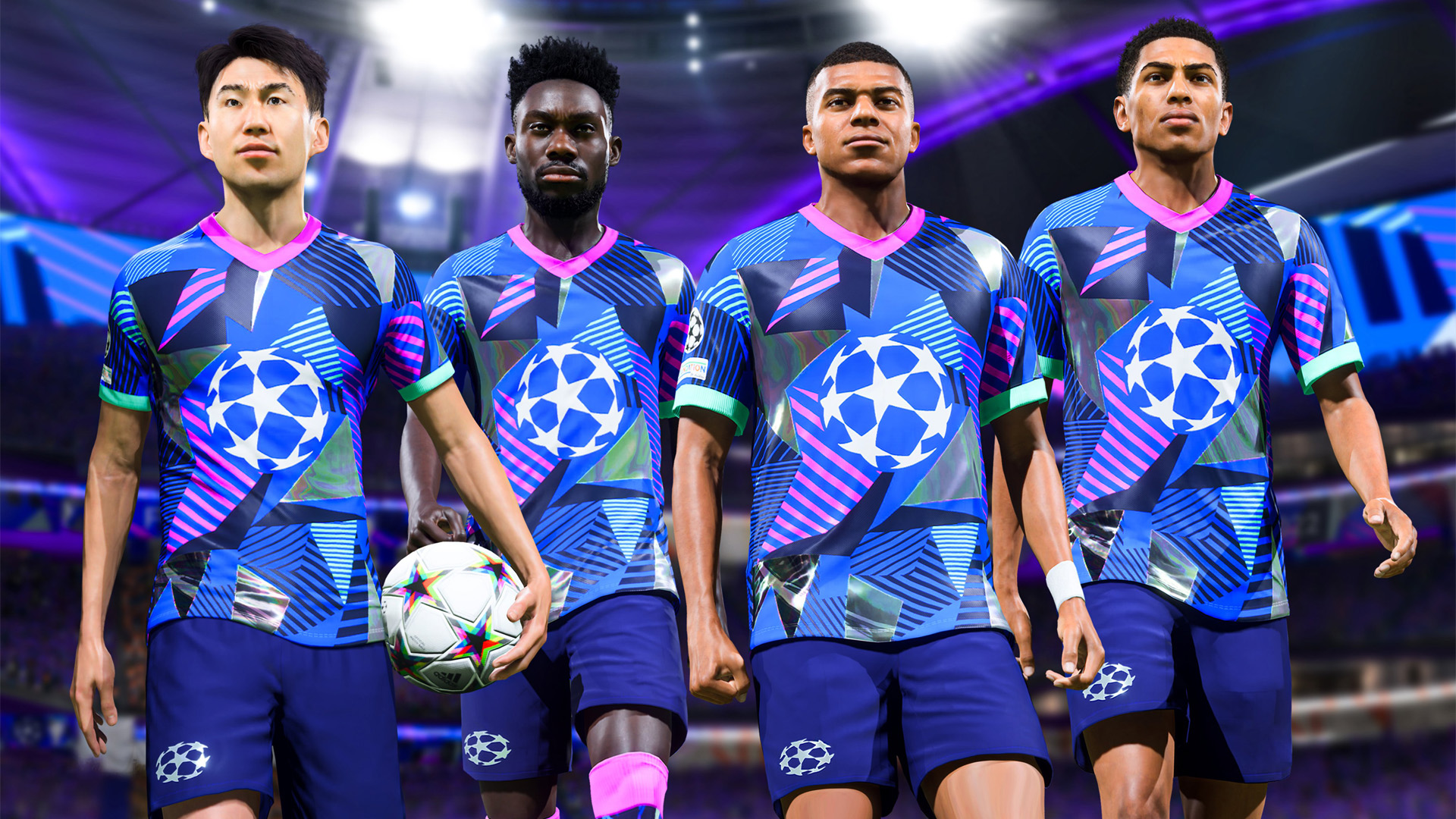 Champs is a huge time commitment and players want to get in and out ASAP. On top of this, a lot of players have a tendency to leave things last minute. We can benefit from this.
Save 5–6 games for Sunday evening as most players will forfeit after a goal or two hits their net. More victories in less time is a win-win.
4. Don't be stubborn when it comes to making subs
This sounds like a given, but the amount of times I see people make this mistake says otherwise.
You have 5 changes per match at your disposal this year. That's more than ever before. If you're not exploiting this abundance, you're putting yourself at a disadvantage.
Your bench should consist of versatile players that can take up multiple positions. Ensure you're covered across the pitch. Don't waste a slot on a goalkeeper though, you won't ever need it.
This becomes existentially important when paired with the prior stated custom tactics tweaks. As the game changes, so should your lineup. Don't let your opponent get comfortable.
5. Take breaks and have fun
At times the most understated element to success. Remember, it's just a game. Enjoy it if you win, but don't get worked up when you lose.
When it rains, it pours. One goal conceded can often multiply when playing under stress. The same with losses. If your head's gone, take a breather.
"Scored this beauty"

🎥 u/MOHD_3HAKIB pic.twitter.com/RuE6zRCnB9

— FUT Watch (@FutWatch) April 27, 2023
Play when you feel the desire, don't rush through matches for the sake of completion. I recommend a few games per session before removing yourself and revisiting after an interval. Anywhere from 3–5 matches seems the sweet spot.
That about wraps up the 5 essential pillars to a successful weekend of FIFA 23. Hope you learned something.