Looking for some hidden gems to spice up your FIFA 23 Career Mode save? Then look no further.
Career Mode is one of the most popular features in FIFA, offering players the chance to take control of their favourite teams and lead them to glory. One of the most exciting aspects of this mode is the ability to nurture and develop young players into future stars of the game.
Although many rely on signing these talents from countries well known for their football powerhouse like Brazil, Spain or Argentina, there are some countries that are often overlooked. Excluding the countries from South America, the Southern Hemisphere is more known for rugby rather than football, however some countries in that region of the globe have some hidden talents that we will discover together in this article.
Miguel Chaiwa
The first hidden gem on today's list is Miguel Chaiwa from Zambia. The 18-year-old defensive midfielder currently plays for BSC Young Boys in the Swiss Super League, and he's already making a name for himself. Despite his young age, he has already debuted for the senior Zambia national team last year in a friendly match against Iraq.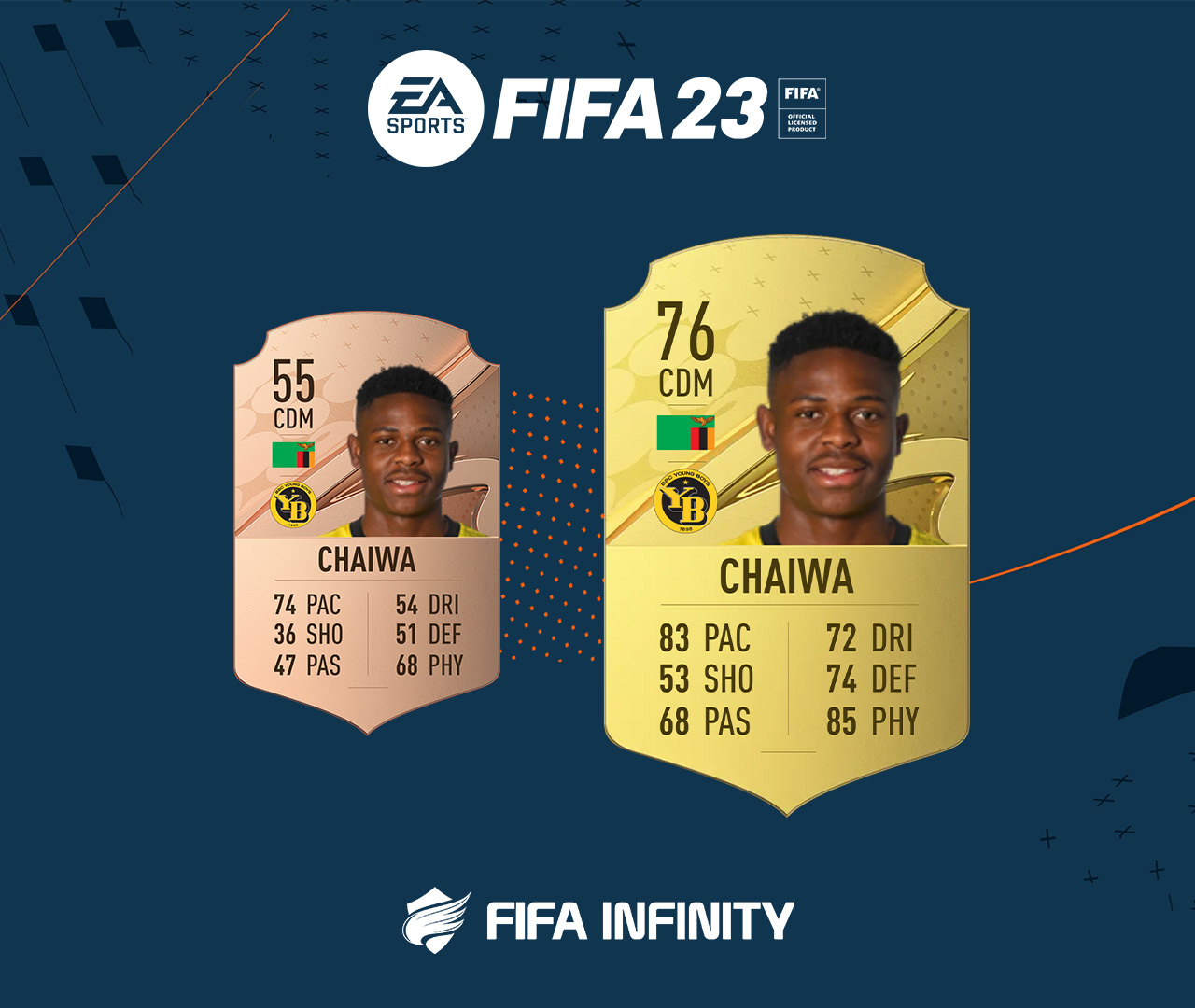 Thanks to his physicality, pace, dribbling and work rates, Chaiwa is a very desirable player for every manager that is looking for a dominant figure in the midfield. The Zambian is currently 55-rated in FIFA 23 which makes him an ideal signing for a small club with low budget as he's valued at only $383K in Career Mode. His potential is set at 76, but you can easily overcome that number thanks to Dynamic Potential feature in Career Mode.
Mduduzi Shabalala
Our next talent hails from South Africa and he is already a national sensation. 18-year-old Mduduzi Shabalala is one of Africa's most recent talents to rise on the football stage thanks to his performances with the Kaizer Chiefs. Described as a "dribbling wizard" by football pundits, the teenage sensation has already caught the eyes of several European clubs, such as Belgian side KVC Westerlo.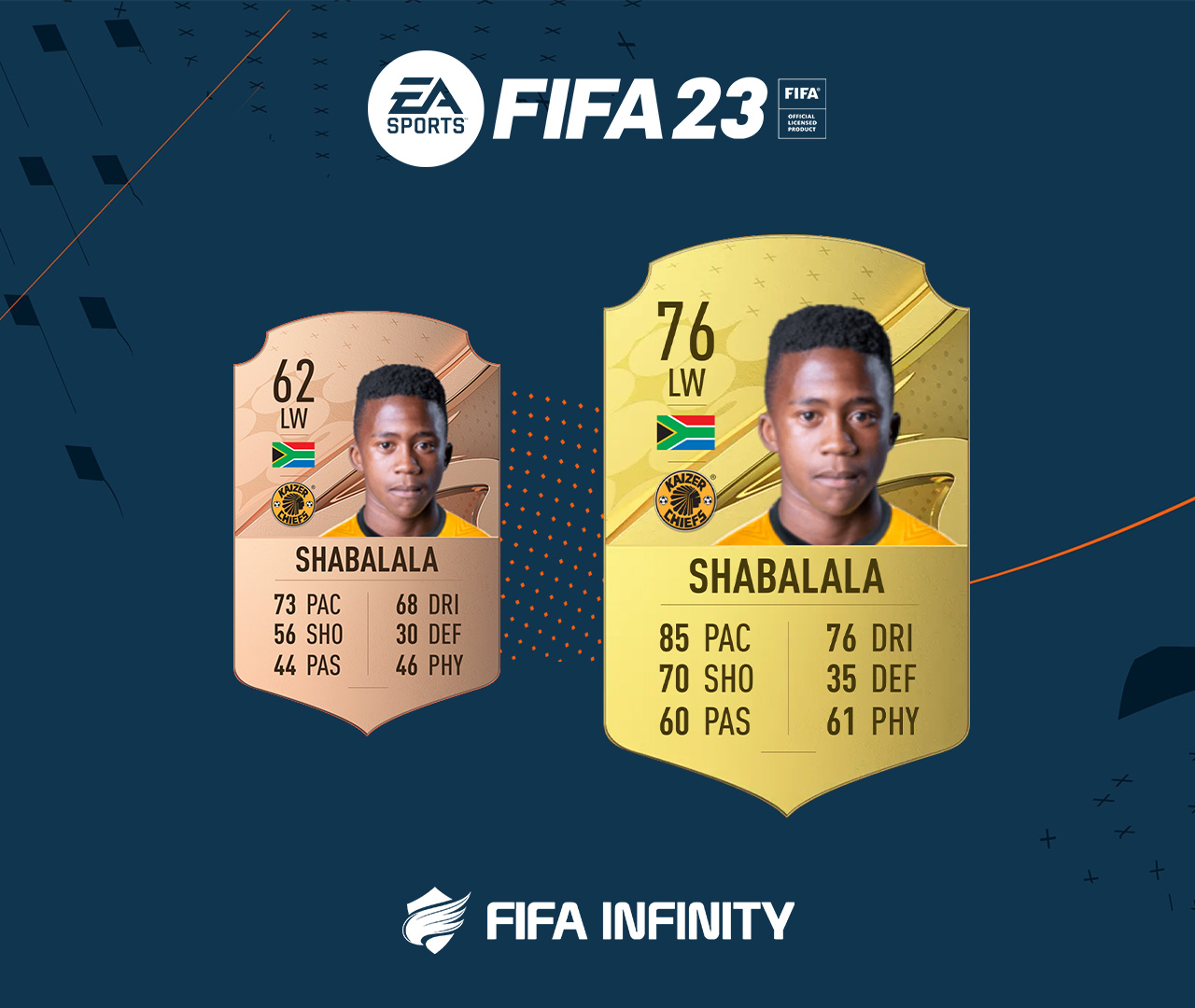 Destined to make a name for himself thanks to his raw talent on the pitch, the offensive player can play on both wings or as a central advanced midfielder. In FIFA 23, EA Sports gave Shabalala a 62 rating and set his potential at 76 that can be further improved with proper game time. With great pace, dribbling skills and a market value of $944K, this hidden gem is a very fun player to use in-game.
Gaming popularity has been on the rise in recent years in South Africa, and FIFA has been one of the best-selling games in the country. When fans need to take a break from FIFA, some of them try out alternative games that can be found in legal online casinos in South Africa.
Nestory Irankunda
Our scouting moves on to Australia now, where we find 16-year-old sensation Nestory Irankunda. Born in Tanzania, the talented winger represents Australia at international level after being called up by the 'Socceroos' last month.

Adelaide United's sensation is following in the steps of another Australian wonderkid, Garang Kuol that has recently signed for Premier League side, Newcastle United. Irankunda has been the most exciting player in Australia's A-League this season, managing four goals and two assists in 16 matches for Adelaide United.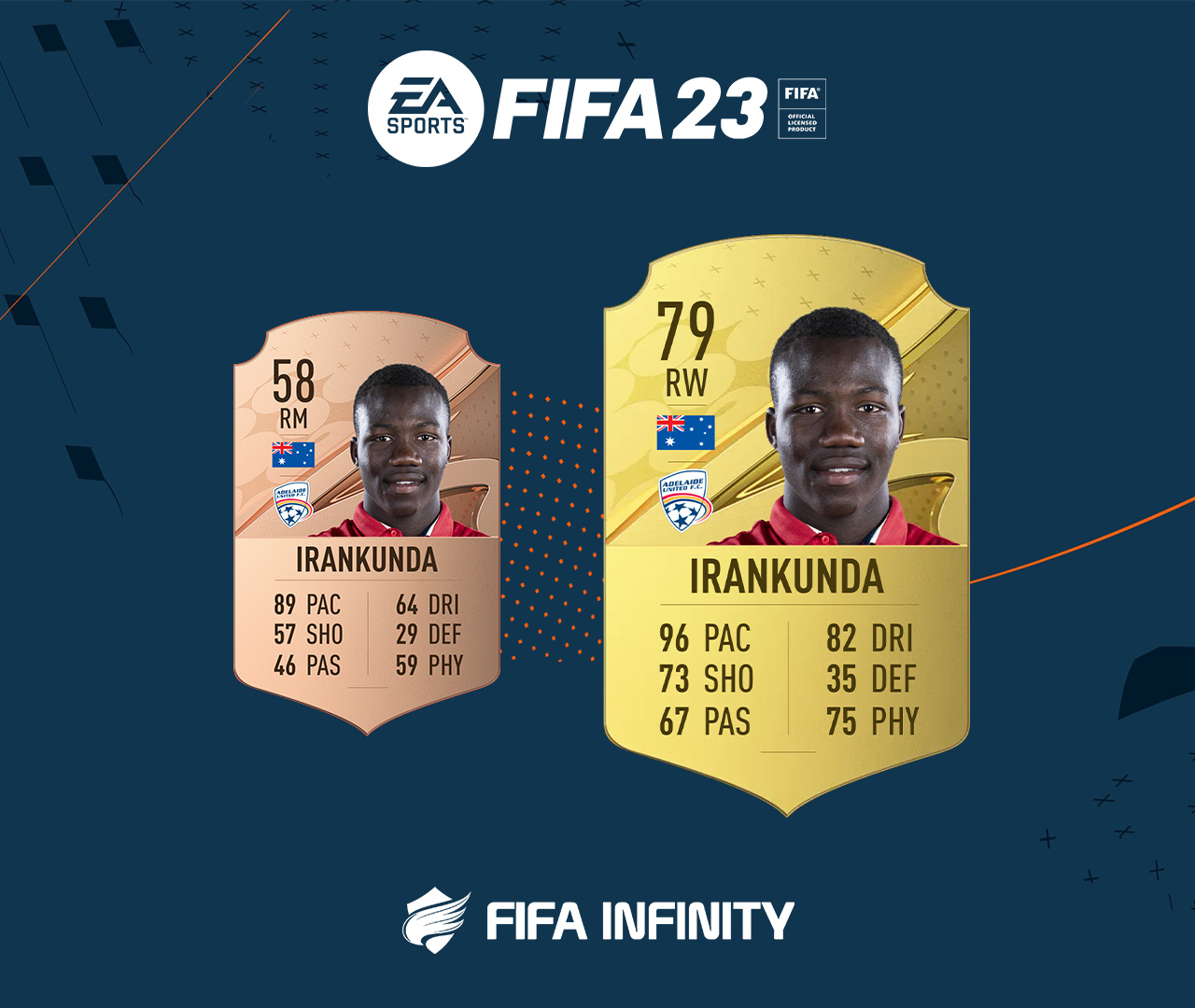 Blessed with insane pace and dribbling skills, this Southern Hemisphere gem is a must sign for every Road To Glory save in FIFA 23. With an overall rating of 58 and a potential of 79 in Career Mode, the young Australian can become a future football legend in FIFA 23.
Kelvin John
Another wonderkid that was born in Tanzania but chose to represent the country of his birth is Kelvin John. Currently wearing the colours of Belgium's KRC Genk, the 19-year-old striker has already caught the attentions of many football experts describing him as a great talent, physically strong and fast.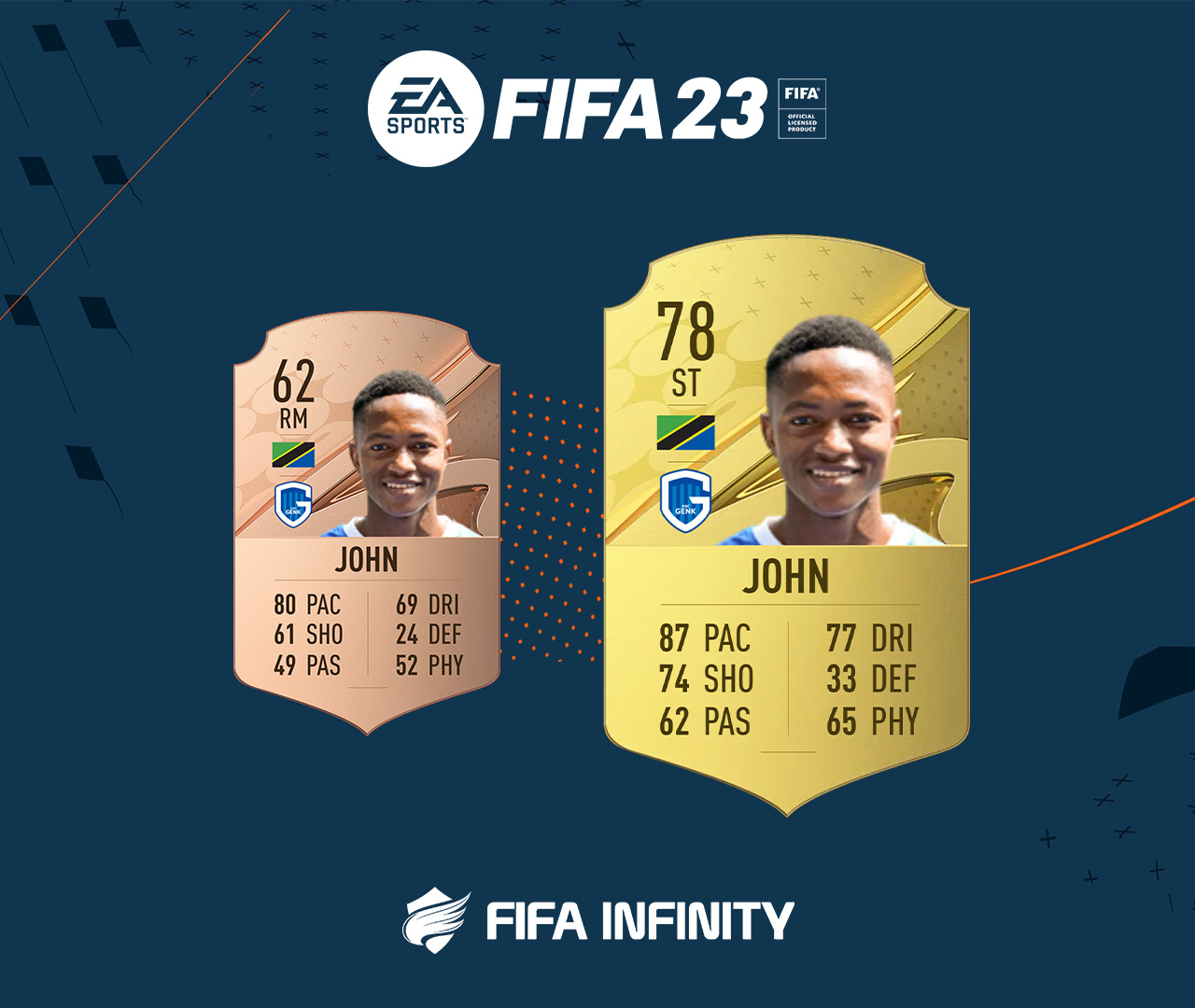 The youngster has represented his senior national time five times already, but is struggling for some playtime with Genk. In FIFA 23 he is 62-rated with great pace, dribbling and shooting attributes. In Career Mode, his potential is set at 78 and has a market value of $1M.
Tawanda Maswanhise
The final talent on our list is another African gem that comes all the way from Zimbabwe. Tawanda Maswanhise is a 19-year-old forward with a lot to offer for the future. Signed by Premier League side Leicester City last season, he hasn't made his senior debut for the Foxes yet.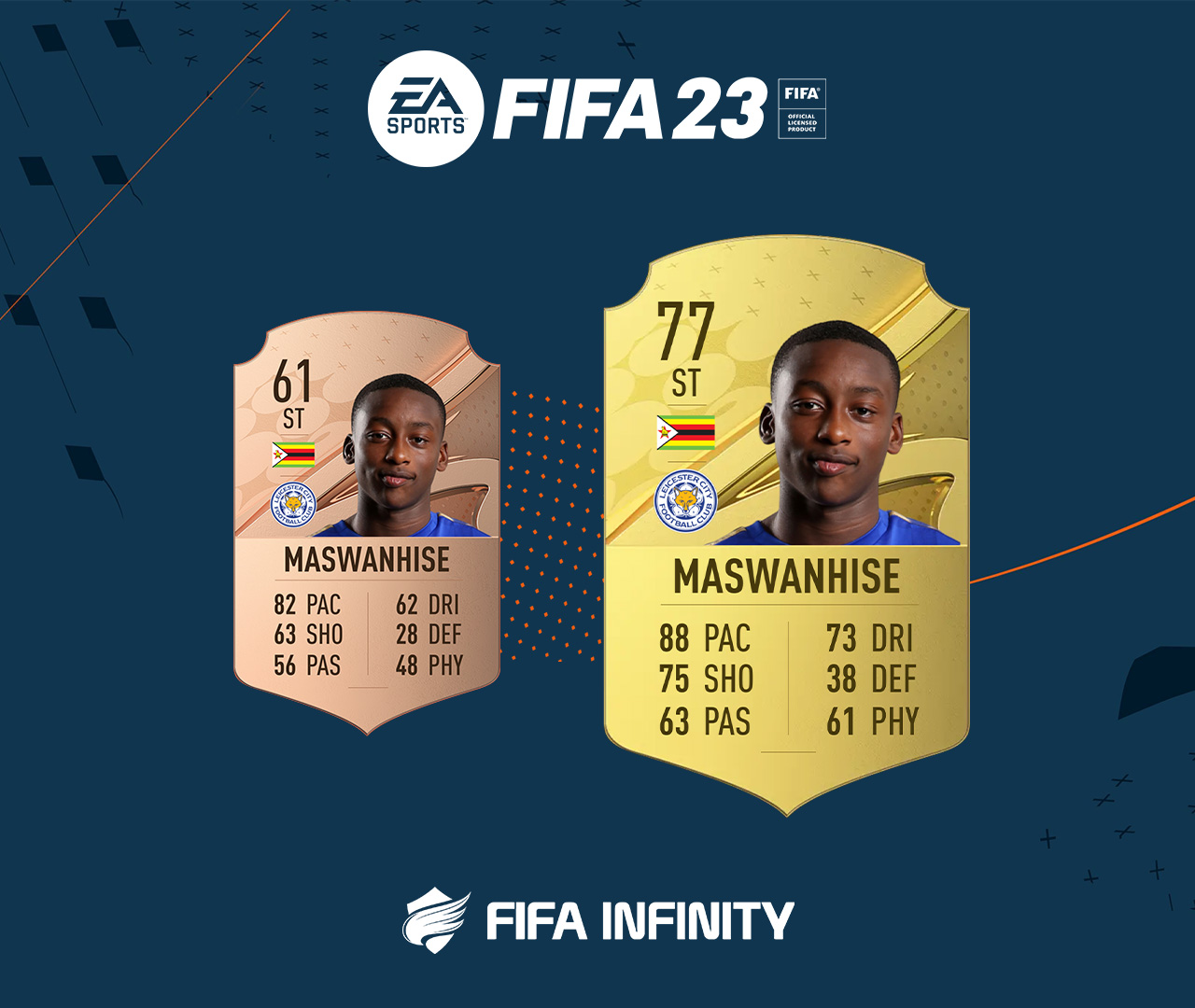 He is currently playing for Leicester City U21 team and this season he managed to play 23 games, score 7 goals and offer 3 assists. Known for his pace and shooting abilities, the Zimbabwean striker is 61-rated in FIFA 23 and has a potential of 77 in Career Mode. If funds are available, his is valued at $867K in-game.
While these wonderkids don't have an 80+ potential in FIFA 23 Career Mode, they can certainly give that exotic touch to your roster and make your save more fun and unique.