This year's edition of FIFA Ultimate Team's market is currently facing unprecedented levels of deflation.
The Ultimate Edition of FIFA 22 was released for $30 more than the Standard version and included four days of early access and 4600 FIFA points. This heavily stimulated the supply of players and has dropped prices dramatically compared to the first month of any other FIFA release.
Since the game hit the stores, there has been a gap between the levels of squads from people who pump money in the game vs users who just purchase the regular edition and don't purchase FIFA points.
There is a major disparity in the cost of elite players like Mbappe, Ronaldo and Messi compared to the rest of players, making it much more difficult for 'Road-To-Glory's' or 'No Money Spent' teams.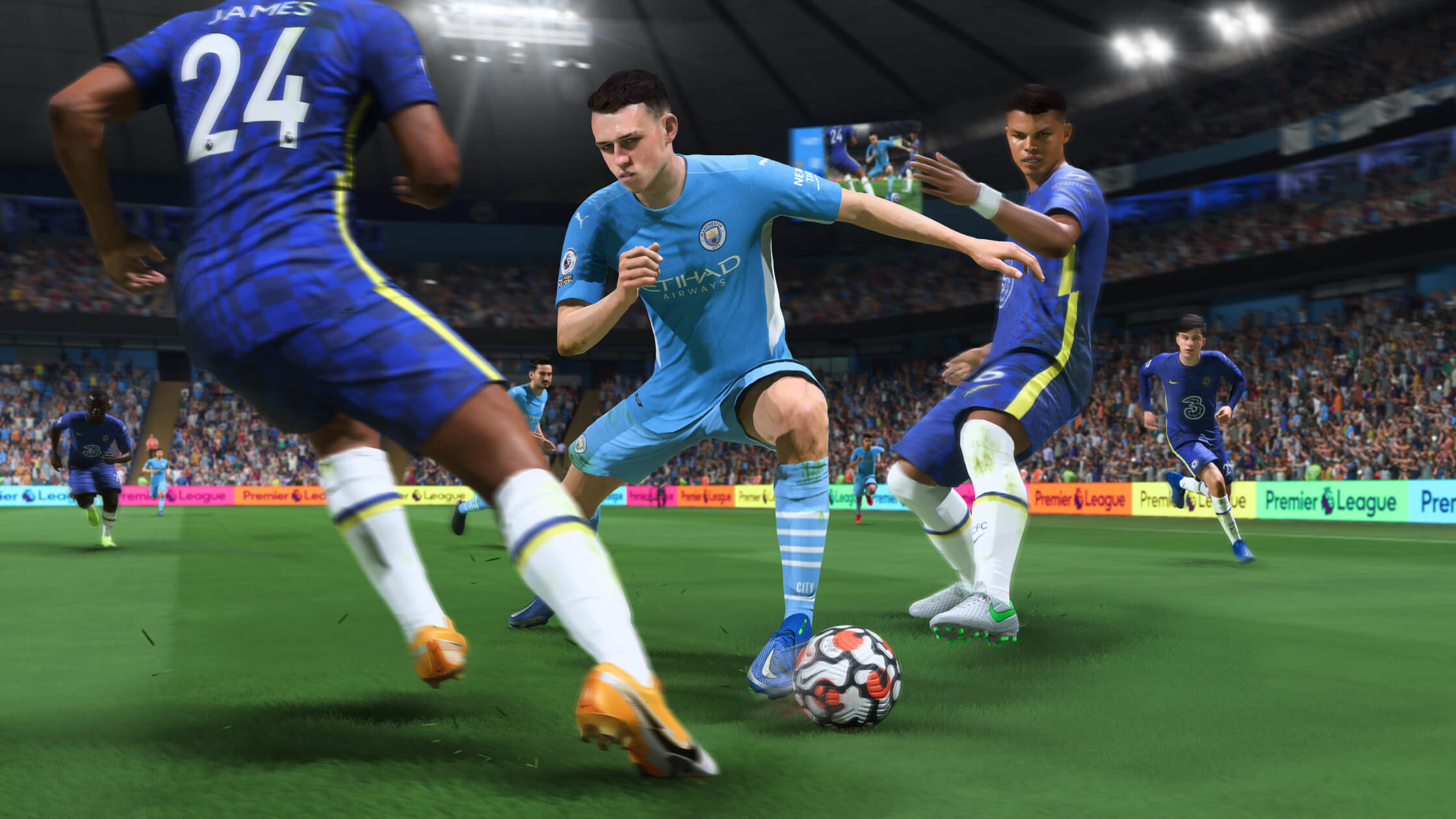 FIFA 22 has the most deflated market we've ever seen. Last year at this time, 83 Joe Gomez was valued at 135k, currently 82 Joe Gomez was downgraded -1 overall, -1 Pace, -1 Dribbling and -2 Physical, he is currently valued at 7k on PlayStation. It makes sense if a player's card gets downgraded the price should also go down, but a decrease of 127k coins is ridiculous.
Currently Sergio Ramos sells for 35k on FIFA 21, meanwhile on FIFA 22 he has a valuation of 19k. Usable 83s and below like 83 Gabriel Jesus are selling currently for less than 1k coins.
FIFA 22 has been officially released for about 3 weeks, but player prices are stunningly similar or lower to FIFA 21 which has already completed its release cycle.
FIFA 22 also makes it challenging for a casual player to have a competitive squad in FUT. With player prices being so low, trading is a challenge, rewards from Squad Battles, Rivals, FUT Champs, Drafts and SBC 's are often not worth the time.
If you wanted to upgrade your 88 Romelu Lukaku to the next best premier league striker, 91 Cristiano Ronaldo, you would have to sell 68 Lukaku cards to have enough to place a bid for Ronaldo.
The time it would take to grind to upgrade just that player is insane, this year's edition of Ultimate Team was not designed for the casual player. If you want to have a competitive squad, you must use FIFA points to get there.
A perfect example of the greed on display in FUT 22 is the Ronaldo POTM SBC, valued at 2.2 million coins with 26 different challenges. This card was not designed to be attainable for most Ultimate Team players, the only way to get this card at this point of the game is by purchasing FIFA points. This year the mode is more or less designed for the rich only.
It will be interesting to see if EA takes any action to correct the market, whether it may be changing players pack probability or the price ranges of cards seeing a boost. But If EA doesn't take any corrective action, FIFA 22 Ultimate Team will see a decrease in popularity and competition.