It's time to get pumped about the first major FGS tournament, starting in all its glory tomorrow October 21st.
EA have announced the FIFA 22 Challenge which will see the 2v2 format, discussed earlier during the FIFA Global Series 22 announcement, be put up to the test for first time this season.
The tournament will see top esports players joining pro footballers, amongst many others, from all around the world to face each other. The knockout style competition will involve some high-octane football and we are here to break it all down for you, if the trailer already didn't do it justice!
Big Names Galore
The tournament will see 8 teams compete in a direct face-off stage with 16 names already decided on the roster. The 8 teams consist of one pro footballer and one esports player/content creator.
Here are the confirmed lineups:
Gravesen – Pedri: Gravesen forms the first team Gravesen Pedri with young footballing sensation Pedri.
Matias – Ferran: Matias forms the second team with Manchester City starlet Ferran Torres. This is an exciting combination to watch out for.
Manley – HudsnOdoi: A pair as quirky as the team's name, popular FIFA player Lisa Manley joins hands with Callum Hudson-Odoi as the third team.
RocKy – McKennie: The fourth team sees RocKy combine with Juventus player Weston McKennie.
Tekkz – Jota: Arguably the strongest team on paper, we see tournament favourite Tekkz take on the competitors with Liverpool winger Diogo Jota, who is a pro FIFA player amongst many top tier footballers. Not even the bravest of FIFA and other eSports betting players could go against such a strong pair.
Levi – Kurzawa: An interesting pairing sees Levi de Weerd form a team with Laywin Kurzawa, who might look to emulate a super team of sorts from his PSG experience.
SaNkHs – TW11: Sandra "SaNkHs" Martinez, from Case Esports, will be looking to spice up the competition as well along with her teammate, none other than Timo Werner.
Tom – Beast Mode: With a team name deserving of a special award, the last team consists of the most expensive FIFA esports signing, Tom Leese aka XL Tom, and Adebayo Akinfenwa.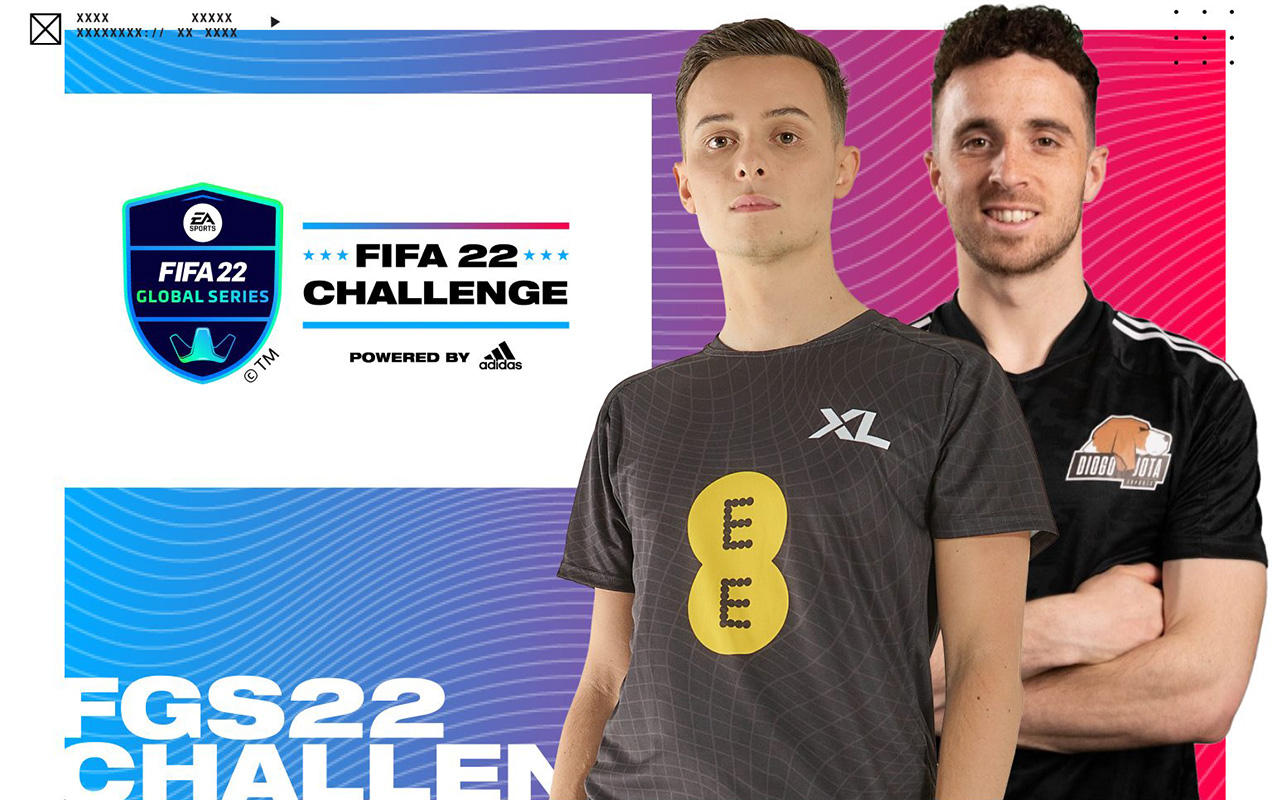 Tournament Breakdown
The 8 teams have already been matched up against their rivals with the championship bracket all set to host a total of 15 matches, including the grand-final. The event, being held on Oct 21st, 2021 is set to start at 20:00 CEST and will be completely held online with 8 Teams of 2 players per team. The tournament will follow single elimination rounds.
The first set of games sees Tekkz Jota take on Tom Beast Mode. The outcome of this match is anyone's guess. The second match up pits Gravesen Pedri against Matias Ferran. We expect Matias Ferran to have the overall upper hand.
The third set has Levi Kurzawa competing with SaNkHs TW11 and we can guarantee a spectacle regardless of the outcome. Last but not least, RocKy McKennie take on ManleyHudsnOdoi to decide the final semi-finalist.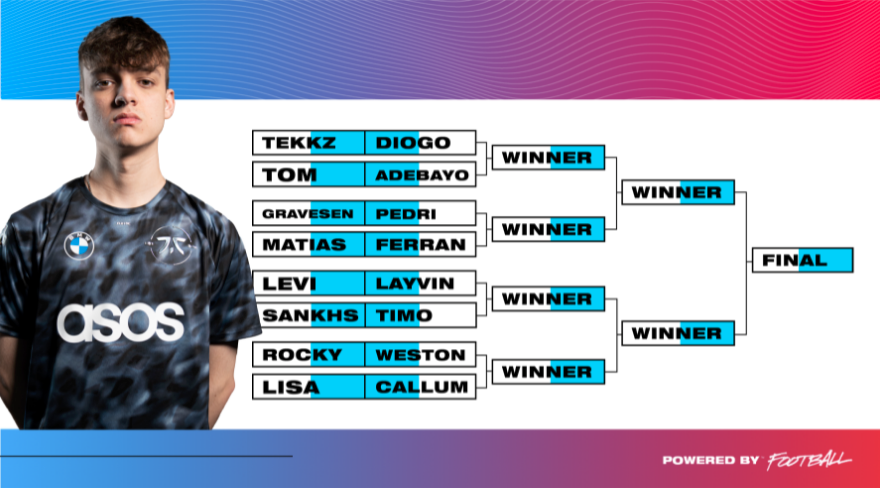 FGS Rewards
As for the viewers, you are guaranteed to have the classic FGS rewards come your way. The FIFA 22 Challenge will see the rewards dropped at three different intervals, the 30-, 60- and 90-minute mark. Please note that you need to have your EA and Twitch accounts linked in order to receive the rewards at all.
At 30 minutes, EA will drop the Adidas Context Ball and Adidas 99 Stadium Dressing items. At 60 minutes, you will be granted an ever-important Swap Token and at the 90-minute mark, viewers will get the Team Gullit badge and kit items as well as the DUX Gaming badge and kit items. Make sure you collect them all!
As always, you can catch all the action live on EA's official Twitch and YouTube channels. The quarter finals will commence at 20:00 CEST with semi-finals starting at 21:45 CEST, followed by the final at 22:30 CEST. Don't forget about your FGS Rewards and we'll see you at the event!