Career Mode is by far one of the most anticipated game modes for FIFA 22 and this year it has seen some of the biggest additions and changes in recent years and fans of the game mode have a lot to be excited about.
EA Sports just revealed all the new additions that will come to FIFA 22 for both Manager Career and Player Career.
Create Your Club
The biggest and most highly requested feature from the FIFA community was the ability to create your own club and it seems like EA has finally listened this year. FIFA 22 brings Create A Club feature across all gens and platforms. You will be able to name your club, along with a nickname that will be used by commentators.
After that, you can select your starting league. EA has confirmed that all leagues in FIFA 22 will be playable with your created club. You will also choose a rival club from within your league.
#FIFA22 Career Mode Create-A-Club Kit & Crest Customization 👇 pic.twitter.com/FfPbD5ntYX

— FIFA Infinity (@FIFA_Infinity) August 5, 2021
As for customisation options, the features are very similar to Pro Clubs, more or less. You can create your crest, kits, stadium and edit them at the start of every season. A huge feature (and probably a very fun one) is the Squad Builder.
You will start your club with randomly generated players based on your selected parameters. You can set your club budget, your club philosophies, board expectations and the overall rating of your squad. The game will then create your roster keeping the league you've selected in mind. Here's how EA Sports sums it up:
"The nationality of the generated players in your squad is based on the nationality makeup of the players in the league of your choice. For example, let's assume that 7% of the players in the English Premier League have French nationality. Each time a player is generated for your squad in the English Premier League, there's a 7% chance that they could be French. This keeps squads feeling authentic no matter what league you choose to play in."
#FIFA22 Career Mode Create-A-Club Board Expectations based on your Squad Rating, Age & Transfer Budget 👀 pic.twitter.com/QKCUZcmFvU

— FIFA Infinity (@FIFA_Infinity) August 5, 2021
The season and transfers will work just like the vanilla Career Mode with the added options to customise your club at regular intervals. You can choose to create a team that will start at the lowest of levels and build to the top or you could give yourself 1 billion euros in budget and build the next super team. The choice is yours and it will be interesting to see what creations the CM community come up with.
Player Career Overhaul

Create a Club is not the only major change for Career Mode with Player Career receiving a huge overhaul. A feature that failed to make it to Player Career until now but existed since FIFA 17 with the introduction of The Journey mode, was the ability for your Pro to Come On As A Sub.
It was definitely weird to see a 16-yaer-old prodigy (your pro) benching Harry Kane as ST at Spurs game-in, game-out. Alex Hunter could come off the bench and now so can you. You will also receive a set of objectives from the manager when being subbed on and you have an 'Enhance' mechanism to make one of the objectives tougher.
Start as a Substitute and be able to see where on the manager's radar do you fall in has to be some of the best to come to Player Career Mode in #FIFA22

Remember how a manager values you completely depends on you, e.g get a red card & you can go from Starter to Reserves! pic.twitter.com/kTYrX8vBIg

— Career Mode Insider (@CareerModeInsid) August 5, 2021
Manager Rating also gets some much needed improvement as the older rating system was almost cosmetic, to begin with. Now, your manager will not only rate your matches but your overall progress at the club and of the season.
Take every chance you get to prove yourself and you'll see the manager appreciating your efforts with more game time. Start flunking your performance and you'll be shown the exit door sooner than you can shout "transfer". You can also be put up on loan or directly the transfer list, based on your OVR (and maybe age).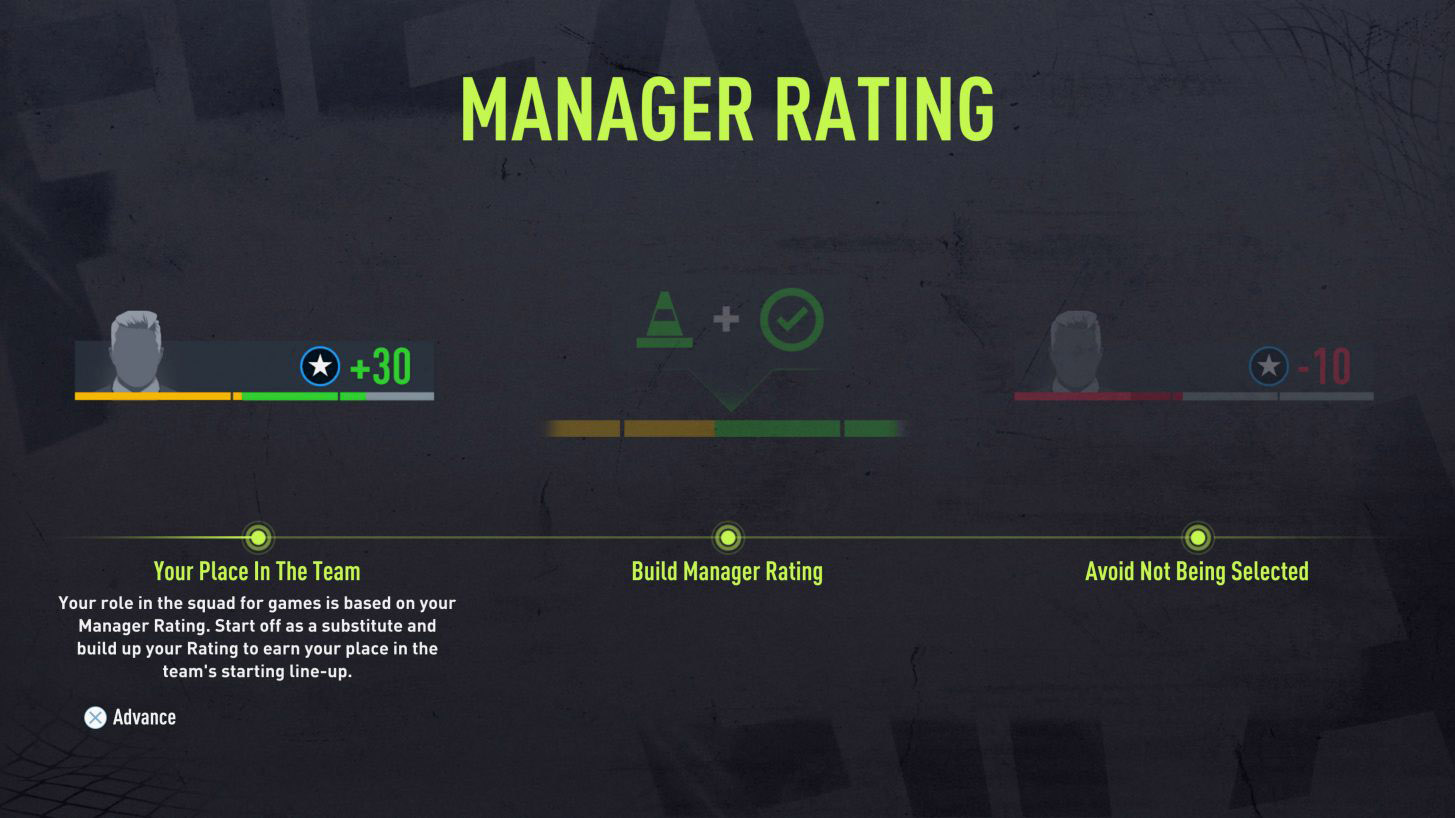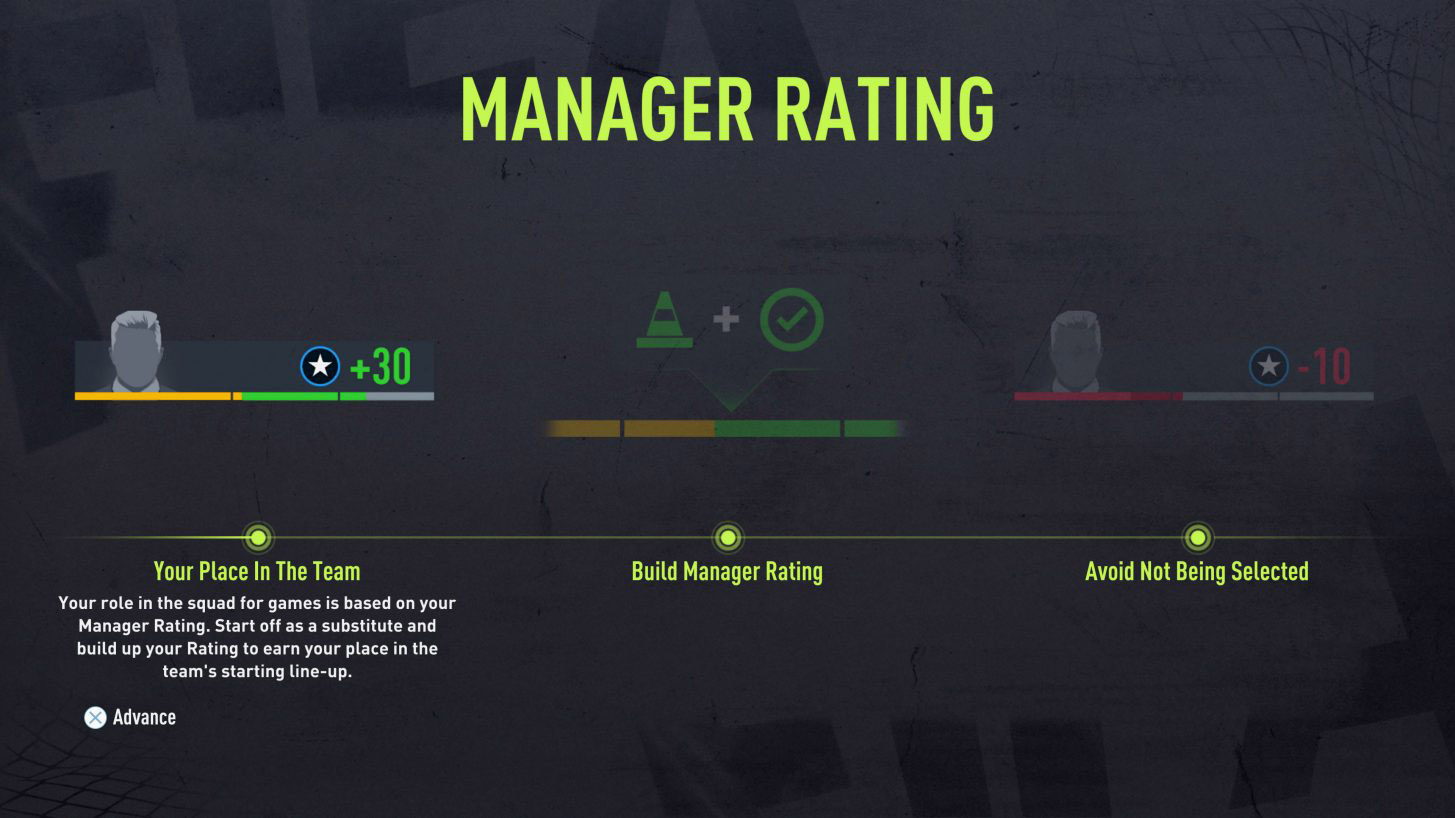 Match Objectives are not just a sub mechanism but a game mechanic. Watch your objectives show up on the screen while your Pro walks out on the pitch. Enhance one of them if you want more XP, at the cost of a harder challenge. The Match Objectives are generated based on:
Your playing position. If your team's formation doesn't include your preferred position, the manager will evaluate your attributes and place you in other areas of the pitch in order to find out which position fits you best.

The quality of your team compared to the opposition. Objective difficulty will be based on the quality of your opposition.

The formation your team is using compared to the one of the opposition. For example if you're the lone forward in a 5-4-1 formation, you won't receive objectives to make assists.

Please note that Match Objectives and Coming On As A Sub are available for both Created Player and Real Player careers!
New Player Growth System

Player Growth follows a similar XP growth system we observed in the Pro Clubs Deep Dive in pretty much the same way. Your Pro will earn XP completing match objectives and with general performance throughout your career. Player Growth is centered more towards created players than real-life players.
Here is how the XP system will work, as instructed by EA:
Match Rewards – You will earn XP at the end of each match you play.
Training – You can participate in 3 training sessions every week. You will also be able to make presets of your favorite training sessions.
Enhanced Match Objectives – Completing the enhanced objective of your choice will grant you bonus XP.
New #FIFA22 Player Career Mode Training System 👌 pic.twitter.com/FjyiGfZbOr

— FIFA Infinity (@FIFA_Infinity) August 5, 2021
The XP that you earn allows your Pro to level up, leading to the unlocking of Skill Points. These skill points work in the exact same way as Pro Clubs and The Journey and allow you to unlock new skills and stat boosts for your Pro from the brand new Skill Tree (for Player Career Mode) integrated in the game mode.
The Skill Tree also has Archetypes, just like Pro Clubs and from the looks of it, the old Accomplishments System in Player Career mode is gone for good.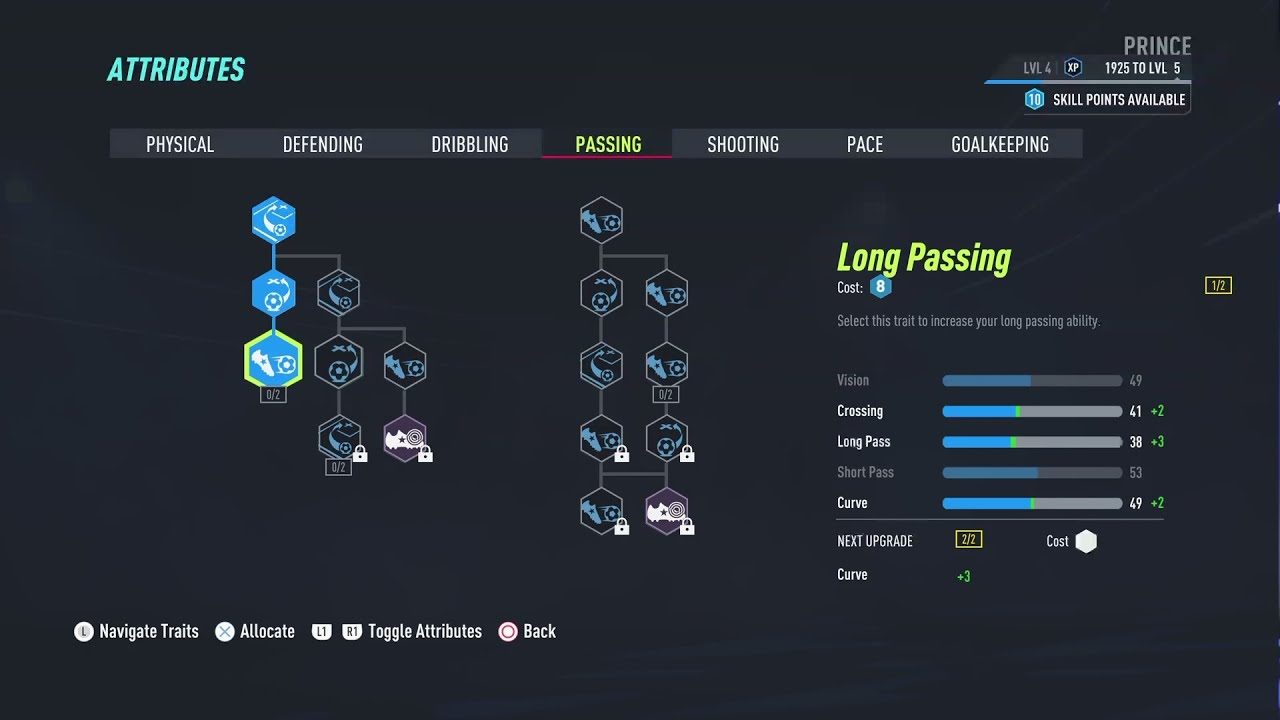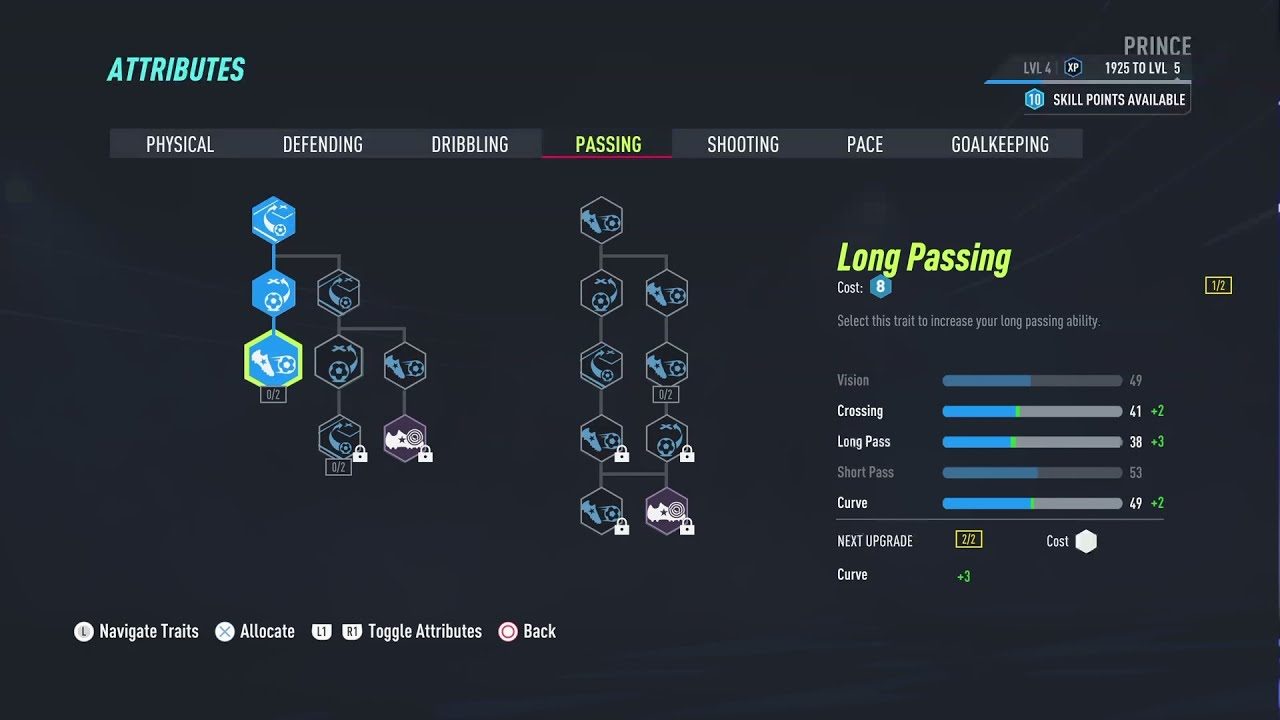 Player Career also sees the introduction of the Perks System. This is a similar (almost identical) Player Perks system coming to Pro Clubs in FIFA 22 with the exception of a few Career Mode-unique perks. They are as follows:
Chance Creation – Boost Passing abilities for ALL teammates Vision, Passing (Short/Long), Crossing, and Curve.
Attacking Support – Boost Attacking abilities for ALL teammates Attacking Positioning, Finishing, Long Shots, and Shot Power.
Defensive Cover – Boost Defensive abilities for ALL teammates Defensive Awareness, Interceptions, and Tackling (Stand/Slide).
A full list of all Player Perks can be found in the FIFA 22 Career Mode Pitch Notes.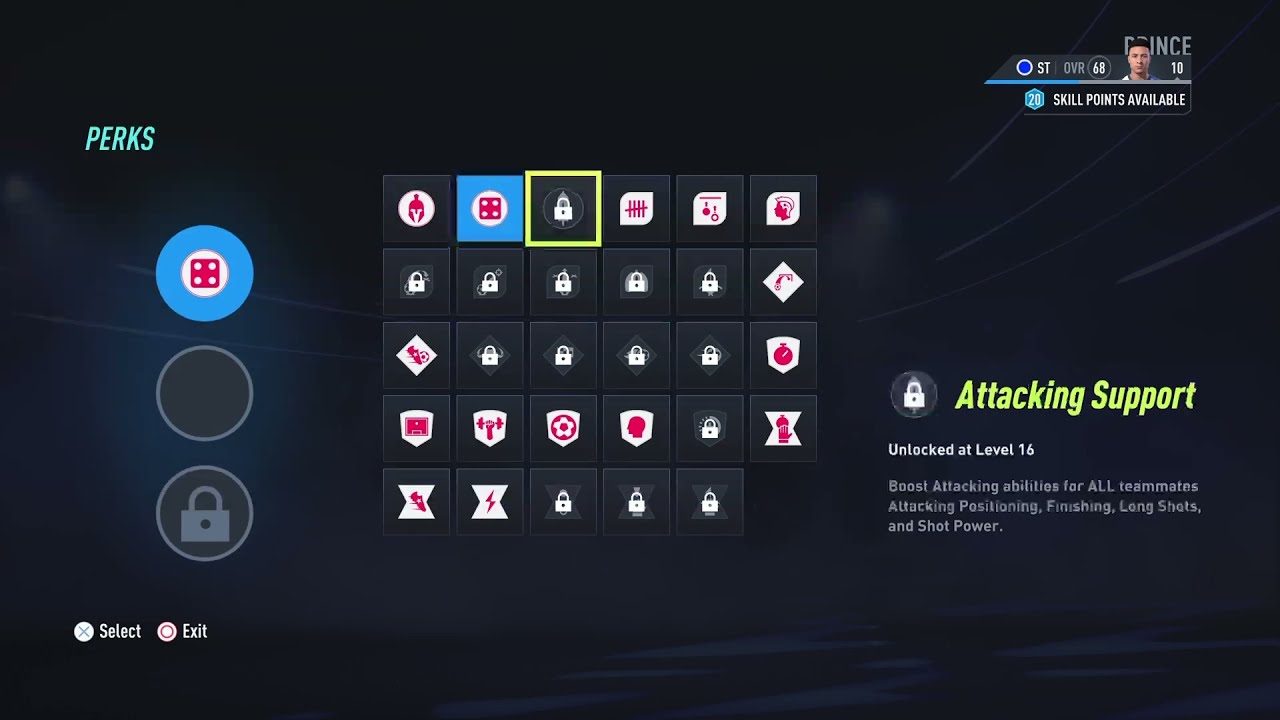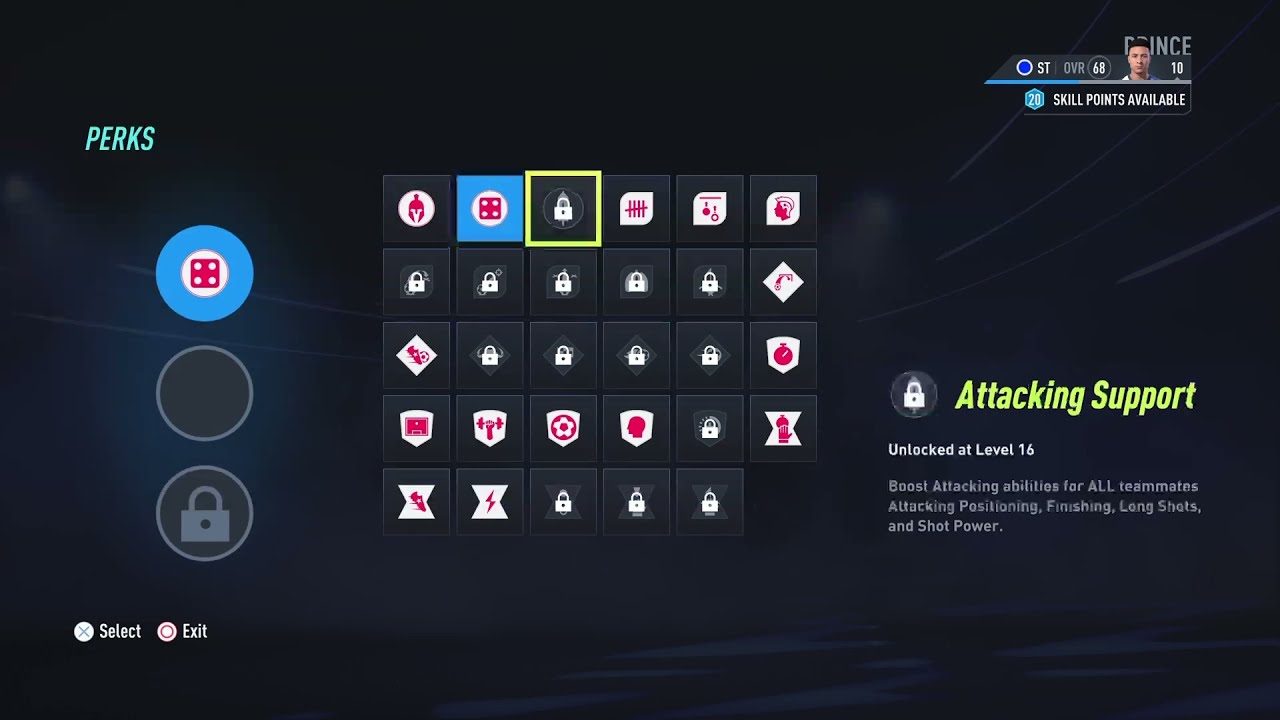 Career Mode Milestones
Career Milestones have also been introduced in FIFA 22 and you will see news items for the following stats:
When you reach 50/100/150/200/250 matches played, or won, as a manager or player.
When you win the Manager of the Month award. (Manager Career)
When a youth player from your squad has a standout debut season. (Manager Career)
When you as a player have a standout debut season. (Player Career)
When you as a player or a player from your squad wins the Golden Boot award.
When your player becomes the clean sheets or assists leader in the league. (Player Career)
When you or one of your player's goal projection is to break a competition's goal record and when you or they finally succeed in doing so.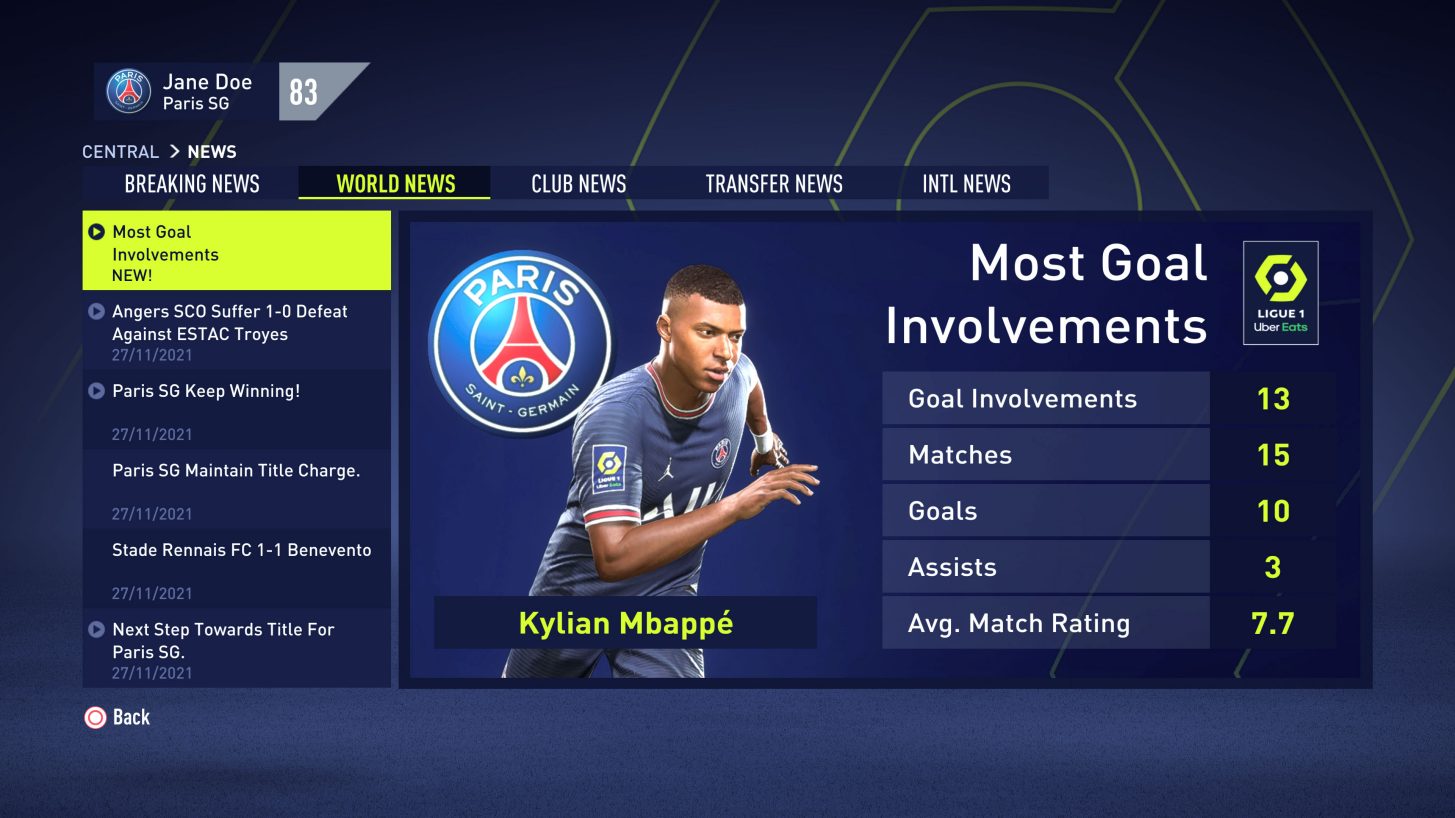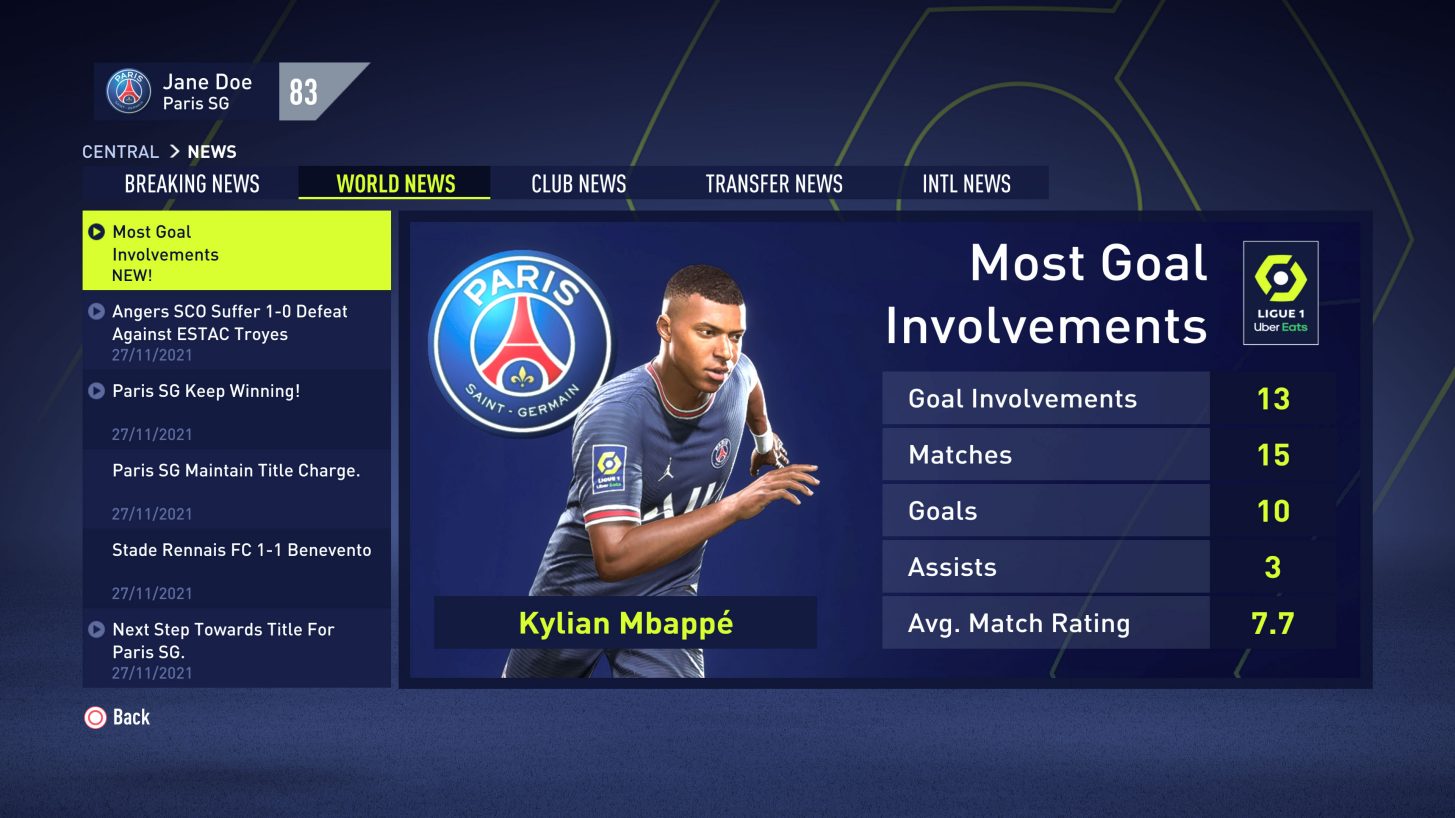 New Cinematics, Commentators, Dynamic Tifos & More

In terms of normal Career Mode, the biggest change (relatively) are new Transfer Negotiation cinematics. Transfer negotiations are now more varied and lively for all interactions. Also included is the ability to start or stop scouting a player from the Transfer Hub.
#FIFA22 TRANSFER NEGOTIATION CINEMATIC UPDATE 🔥 pic.twitter.com/sosXlQ2Txh

— FifaCMTips (@FifaCMTips) August 5, 2021
Career Mode fans will also enjoy new cinematics in the dressing room that will trigger various cutscenes based on the outcome of the match and the rival against whom you played. There are a few funny ones to keep an eye on, according to the devs.
Dressing Room Cutscenes are in #FIFA22 Career Mode 👀 pic.twitter.com/BpV6MHYAvf

— Career Mode Insider (@CareerModeInsid) August 5, 2021
For next-gen consoles, the pre-match intro cinematics will see the commentators talk about what you have achieved as a player/manager. The intro sequence will continue with new cinematics such as team warm up, locker room moments as seen above, teams inspecting the pitch or the groundskeeper making last minute preparations. Moreover if your team is losing an important match, you might even see the crowd leaving the stadium early!
Other improvements and additions that are worth mentioning:
There is a new reveal cinematic when you get a new managerial job. You will get presented at the stadium of your club, not just the press room.
There will be more quality match screenshots for the News Hub in Career Mode.
The Goal News from Elsewhere commentary in English will be made by the former England and Arsenal player, Alex Scott.
Dynamic Tifos make a spectacular entry as you no longer have to rely on existing player art in fan tifos. If one of your players or your Pro becomes the star of your club then the game will generate a tifo that will be displayed ahead of an important game.
Although already confirmed, the brand new UEFA Conference League will be a part of FIFA 22 with other additions set to be announced at a later date.
EA seems to have finally cracked the code to kickstart the next-gen Career Mode development on a strong note. It is nowhere near enough but a good start is something we can definitely look forward to.
As long as significant progress is made every year, Career Mode has the potential to steal the spotlight back from FUT and other game modes, just like the in golden days (not too golden, of course).