After last week's Gameplay Reveal, EA has now shared a few details of the upcoming title's Pro Clubs features. EA has touted FIFA 22 Pro Clubs as one of the biggest improvements seen in the game mode in recent years. So let's dive in the Pro Clubs marquee features that will be available in FIFA 22.
Female Virtual Pros
In a first for a FIFA game, players can now play with Female Pros. Female Pros can be created just like Male Pros and your team can be a mixture of both types of players. The model is very similar to VOLTA where your squads can be made up of male and female players.
EA has specified that the difference between the two players model is strictly cosmetic and players will not face any advantage/handicap in terms of gameplay and team strength. The Female Pros can be created, edited and are subjected to the same growth system as Male Pros, speaking of which…
Improved Player Growth System
Player Growth in FIFA 22 is now much more in-depth than ever before. Based on your on-pitch performance, the game will award you points which can be used in the newly-designed skill tree to improve things like tackling, passing, shooting and so on (similar to Player Career Growth in previous FIFA titles).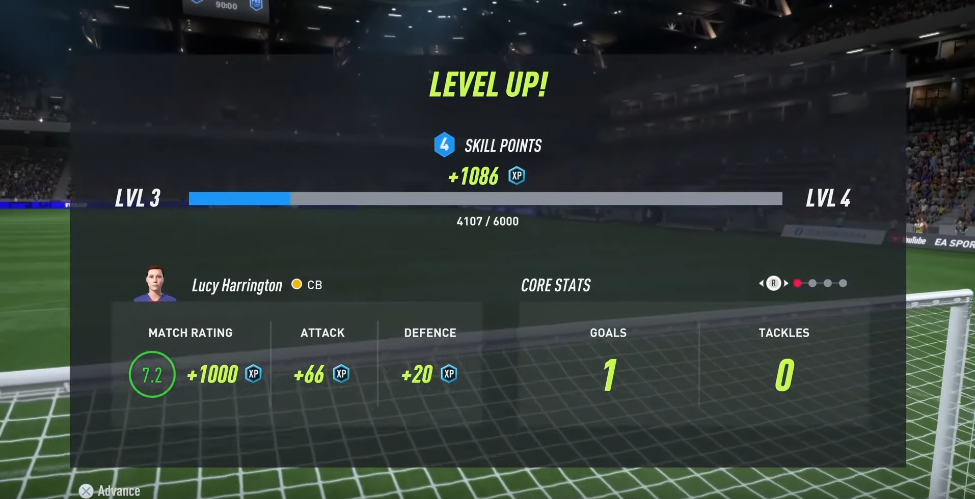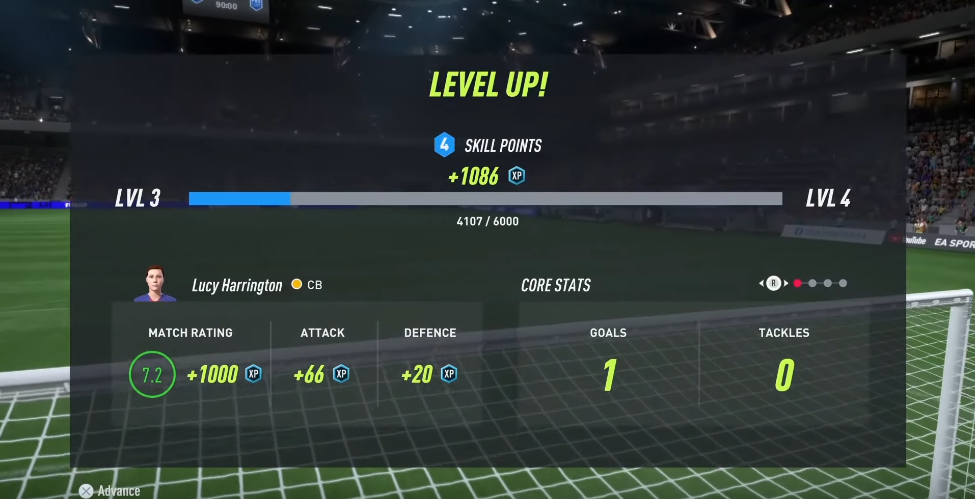 This growth tree system is used in other EA Sports titles like NHL 21 and allows you to grow your player to your liking, focussing on key areas to develop depending on where you want your player to line up on the pitch.
Improved Analytics
Earlier revealed in the Gameplay Deep Dive, EA has integrated their new Deep Match Analytics in Pro Clubs too. FIFA 22 (and Pro Clubs) now has heat maps, pass maps, tackle locations and much more to dig into at full-time, giving you a much better picture of how you performed during matches.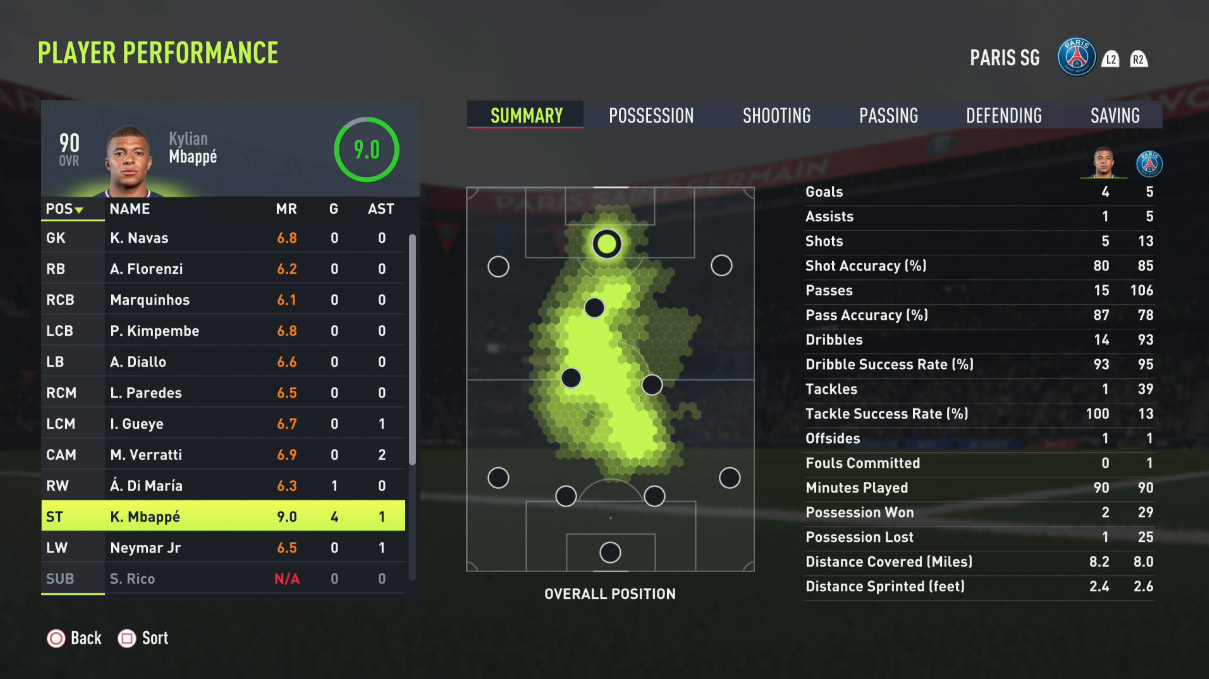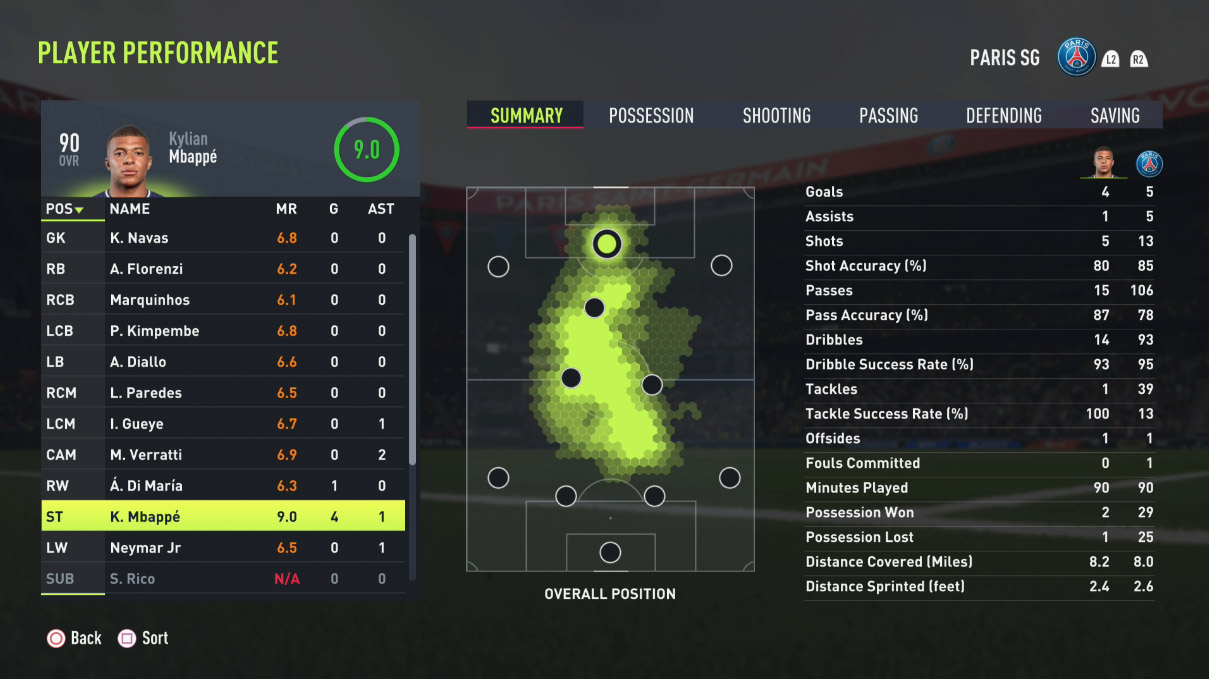 This feature will help you analyse your Pro's performance as well as your playing habits to better understand your style.
Player Archetypes
Another new (yet not really new) feature coming to Pro Clubs this year is Player Archetypes. Player Archetypes didn't exist in Pro Clubs but existed in The Journey. Player Archetypes allow you to choose exactly what type of player you want a build, whether it be a box-to-box midfielder or a quick forward.
The Journey did have subtle Archetypes in the form of Player Trait goals but this is a much more fleshed-out feature. Your Pro Players will have a sense of an identity, a player profile if you will, that will let each player in a team stand out on the pitch.
Player Perks
Also coming to FIFA 22 Pro Clubs are Player Perks. These are additional bonuses that give huge boosts to specific attributes and are unlocked using points earned from in-game performances. The same points are a part of the new growth system, which are used for the skill tree as well as the Perks now. You can only use a limited number of perks at once, so if you wish to move your player from defence to attack, you may have to switch off one perk and unlock another.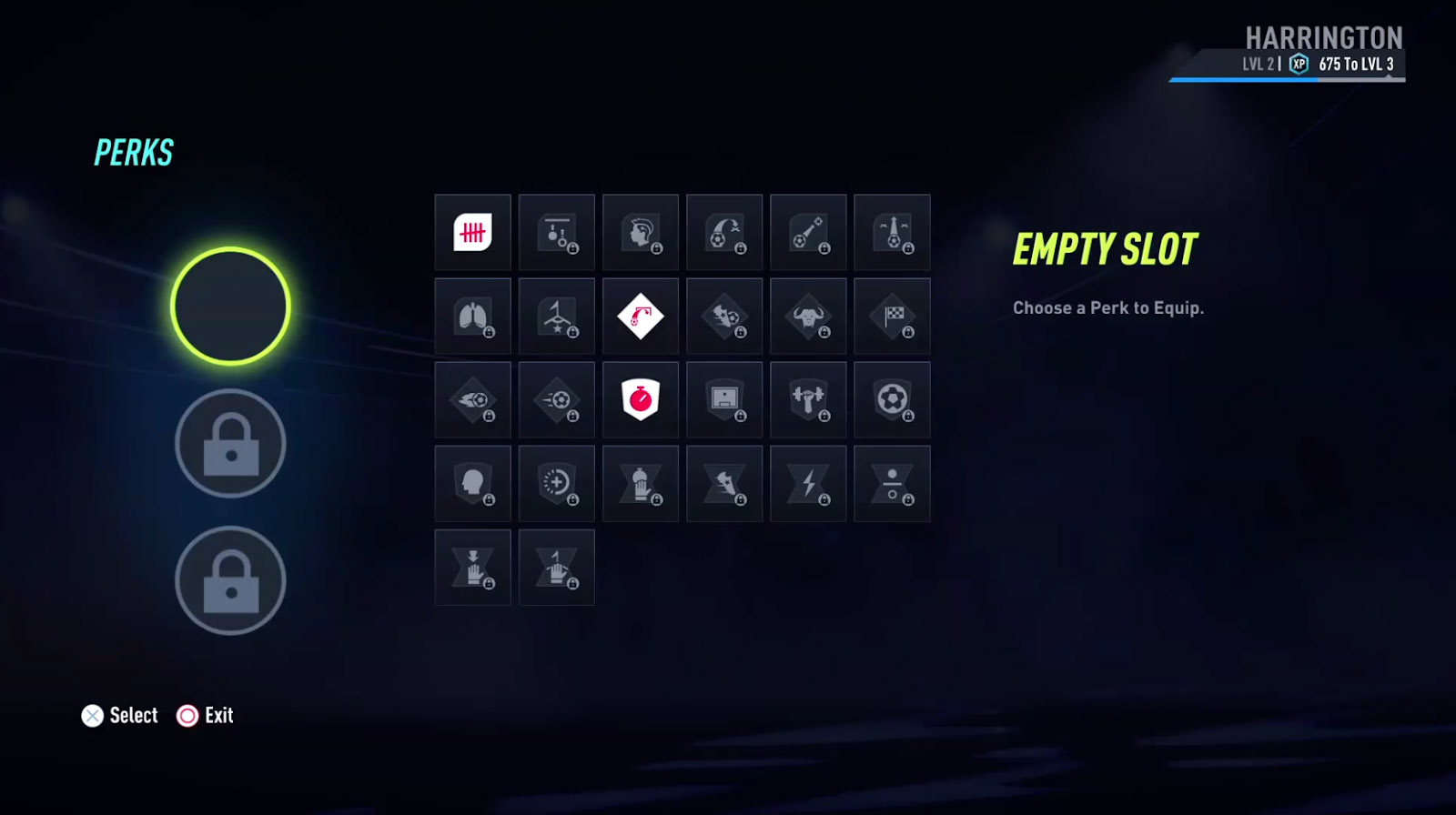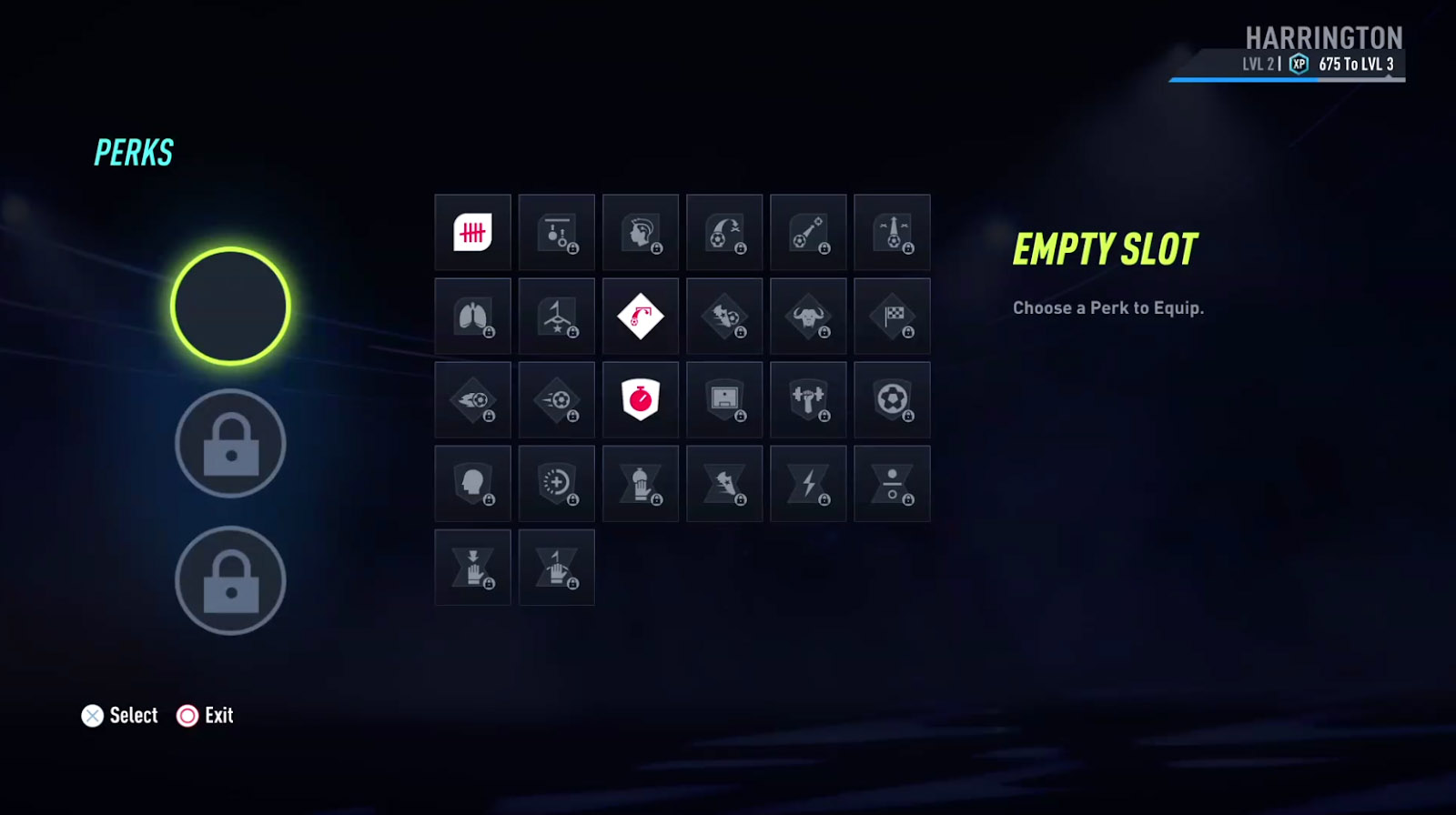 You can have up to three perks equipped at a time, and can choose perks that make your Virtual Pro better or the team as a whole. You will be able to select perks before each game. For a complete list of Player Perks (there are A LOT of them), you can take a look at the Pro Clubs Pitch Notes.
Club Customisation
Pro Players, rejoice! You will finally be able to customise your home stadium and the pitch in FIFA 22 Pro Clubs, with the ability to edit colour, themes and much, much more! The customisation options in FIFA 22 Pro Clubs is similar to the customisation options that were available in FIFA 21 Ultimate Team. In FIFA 22, Club Managers will be able to customize the following:
Kit & Crest
Ball
Home Stadium
Club Nickname (Commentary Name)
Tifo
Stadium Theme (Banners)
Stadium Colour
Seat Colour
Pitch Line Colour
Pitch Wear
Pitch Colour
Pitch Pattern
Net Pattern
Net Shape
Net Meshing
Goal Song
Crowd Chants
Pro Clubs Drop-Ins
The new Drop-In experience allows you to squad up with up to 4 friends, or recent teammates, before searching for a Drop-In match. There is now a way to to earn XP for your Pro, while playing with your Club teammates, but without it impacting your Club record. Think of FUT Friendlies or normal Kick-Off instead of Online Seasons. You can also play with friends from other Clubs without having to leave your Club.
Another thing to note for Drop-In is that you select your Play Style prior to a match. Selecting a ST postion as your Play Style will drop you into a match in which you'll play as an attacker (ST, LW, or RW). You won't be placed into a role that doesn't suits you.
Moreover, the lobby host can enable the Fill Teammates option, which will attempt to fill your lobby with other players. This is definitely a welcomed feature in the Pro Clubs community that will not only ease the pressure on Pro Clubs players to regularly play for their club but also increase the overall player base through casual fans and newcomers who want to experiment with the game mode first.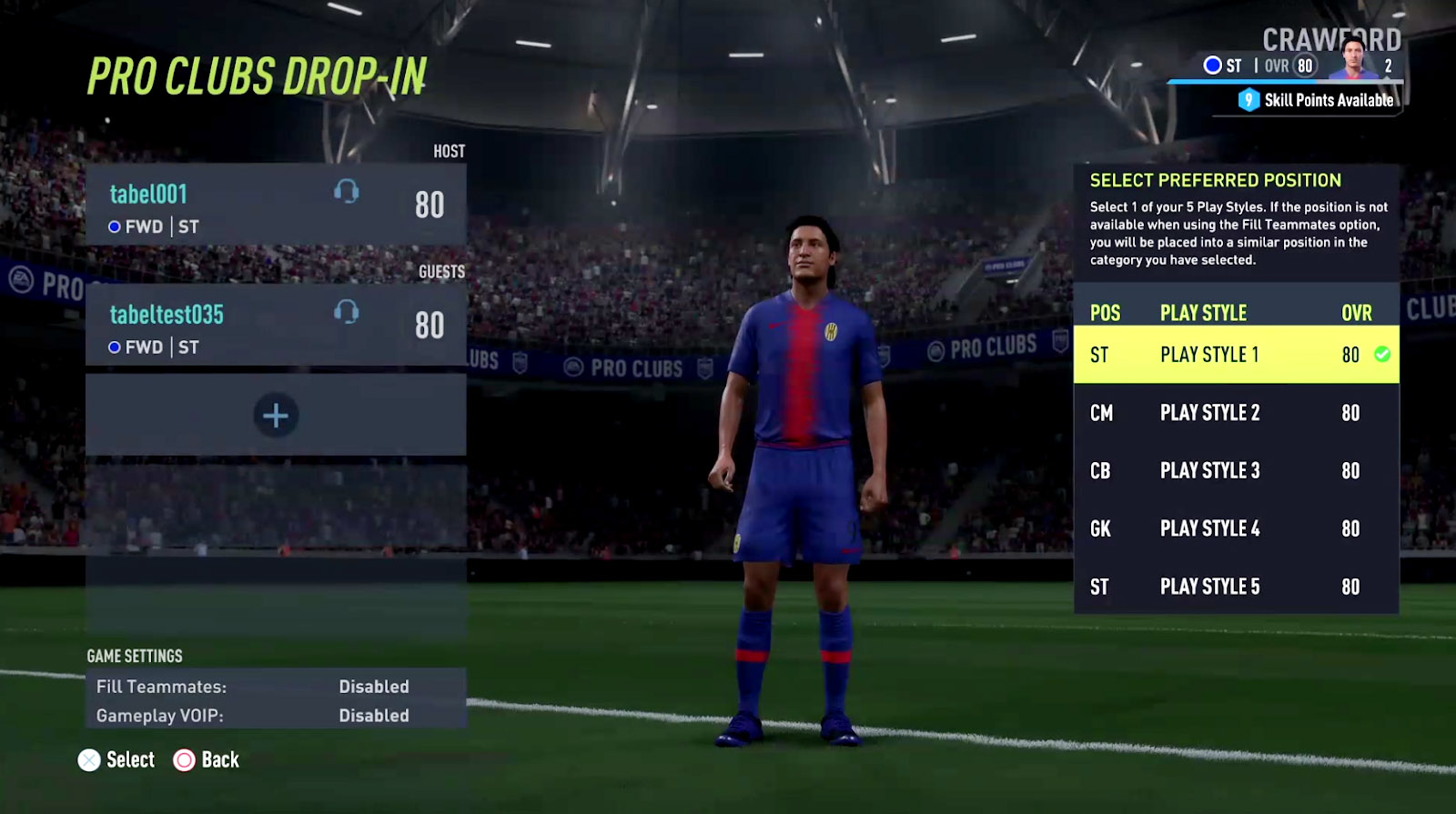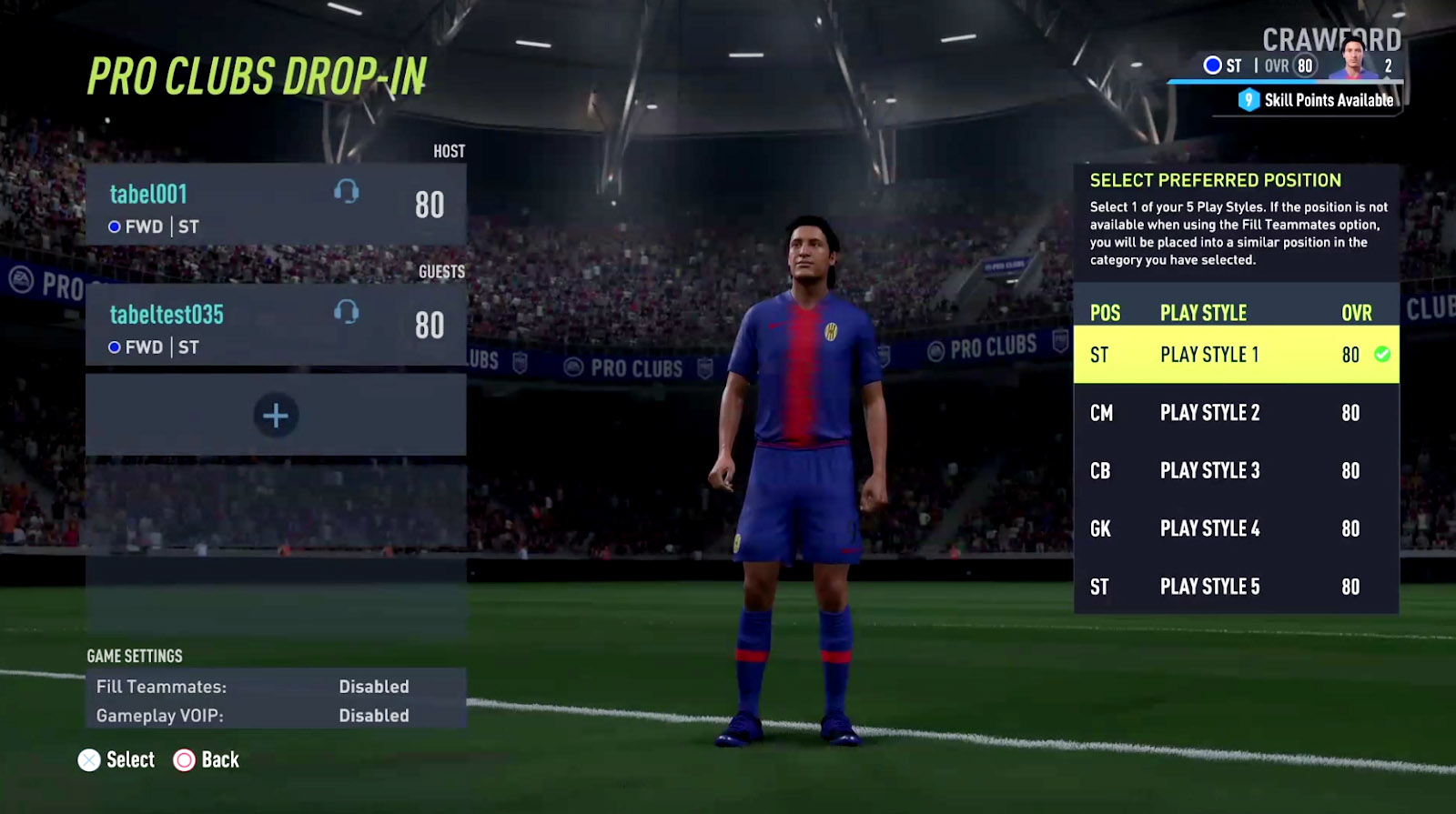 So there we have it. All the Pro Clubs news and features we could lay our hands on. We are guaranteed to uncover the minute features with upcoming announcements and trailers that may or may not reveal more about Pro Clubs. Stay tuned for more updates for future Pitch Notes.
EA has taken a step in the right direction and Pro Clubs players should be happy with the host of new features coming their way. They might not be ground-breaking but every bit helps.