The FIFA 22 RTTF things were unavoidable as the knockout rounds of European competition came into view, and the campaign began on Friday, February 18. Some chosen players in FIFA 22 Ultimate Team get new goods as their team advances in the European Cup. This is known as the "Road To The Final." system. Sadio Mane, Jamie Vardy, and Gareth Bale are some of the first players mentioned within this promotion.
If you're looking to invest in these players for your Ultimate Team, why not support the player in real life to progress through the Champions League. There are more sites to use for football betting that will offer you enhanced odds as well as give you offers, promotions and much more. You can wager on individual players or bet on match result within the Champions League.
Who will be club 👑s of Europe? 🤔

Road to the Final is HERE. Dynamic Player Items with the potential to upgrade as teams make progress through #UCL, #UEL, & #UECL 💪

Learn more 👉 https://t.co/JoTKvbJiPW pic.twitter.com/l5bIenTSzW

— EA SPORTS FIFA (@EASPORTSFIFA) February 18, 2022
How Does the FIFA 22 RTTF work?
RTTK (Road To the Knockouts) campaign continues in FIFA 22 Road to the Final cards. Everyone gets a brand-new deck of cards with a different colour scheme. It's already a step higher over their normal in-game item, and it becomes better each time their club reaches one of five real-life conditions. The upgrade requirements follows:
First knockout win after Friday, February 18
Qualification for the quarter finals
Qualification for the semi-finals
Qualification for the final
Winning the tournament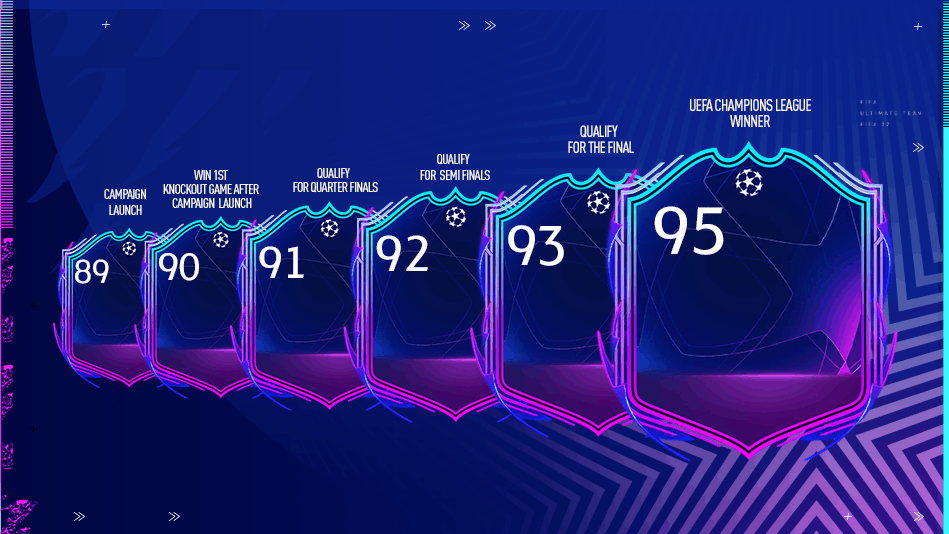 For example if Real Madrid meets one of the aforementioned conditions, Gareth Bale's OVR increases by one point. Assuming Real Madrid wins the Champions League, they'll go all the way up to 95.
Who is on Team 1 of FIFA 22 RTTF?
On the release day of FIFA 22 RTTF on Friday, February 19, 19 cards were released. Gareth Bale (ST, Real Madrid, 89) was obviously one of them, with Sadio Mane (CAM, 92) of Liverpool as previously mentioned, a well as this Kai Havertz (CAM, 89) of Chelsea among the other ten players to get UCL cards.
Five players in the Europa League earned new things, three of whom had an overall rating of 87 to begin with: Ansu Fati (LW, Barcelona), Hirving Lozano (RW, Napoli), and Alejandro Gomez (CAM, Sevilla).
Only three players have been given a UEFA Conference League card, but one of them is a standout name: Leicester striker Jamie Vardy, who has an initial OVR of 90. Chris Smalling (CB, FC Roma, 86) and Ligue 1-star Boubacar Kamara (CDM, Marseille, 85) are also in the squad.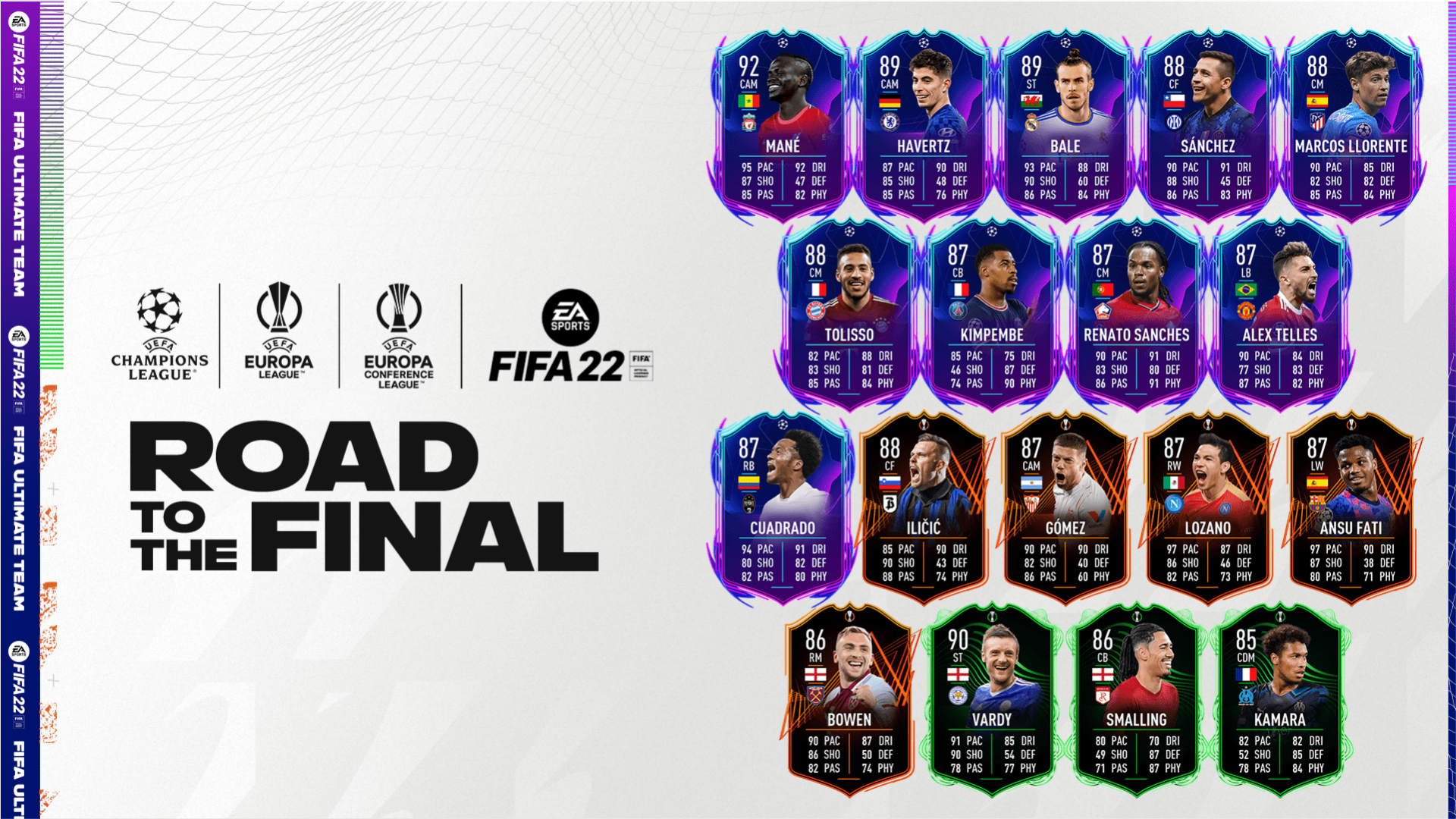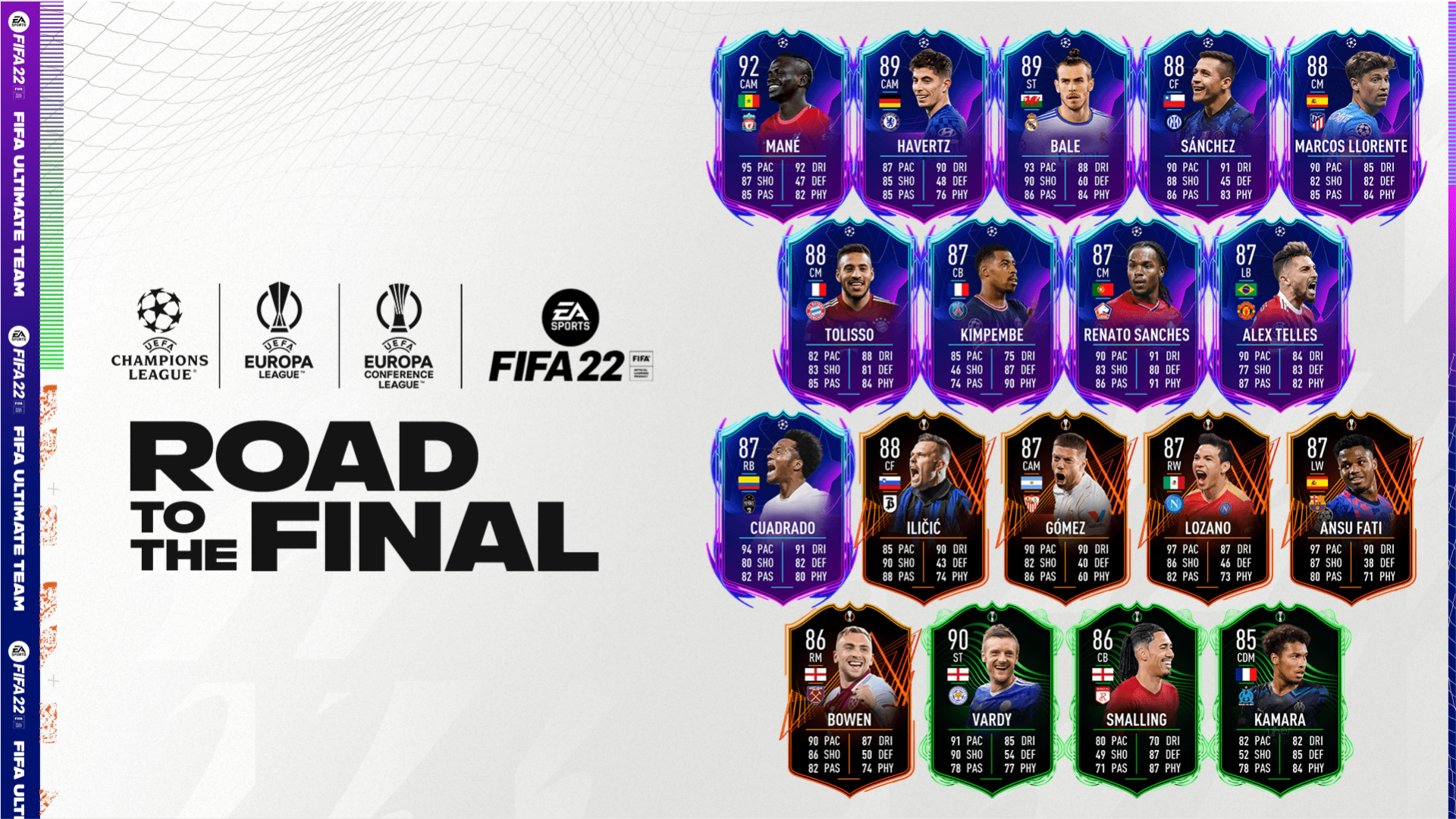 During this week a RTTF mini-release was dropped in packs with Riyad Mahrez (RW, Man City, 91), Emre Can (CM, BVB, 86), Dominik Szoboszlai (CAM, RB Leipzig, 85) and Jason Denayer (CB, O.Lyon, 84) joining Team 1.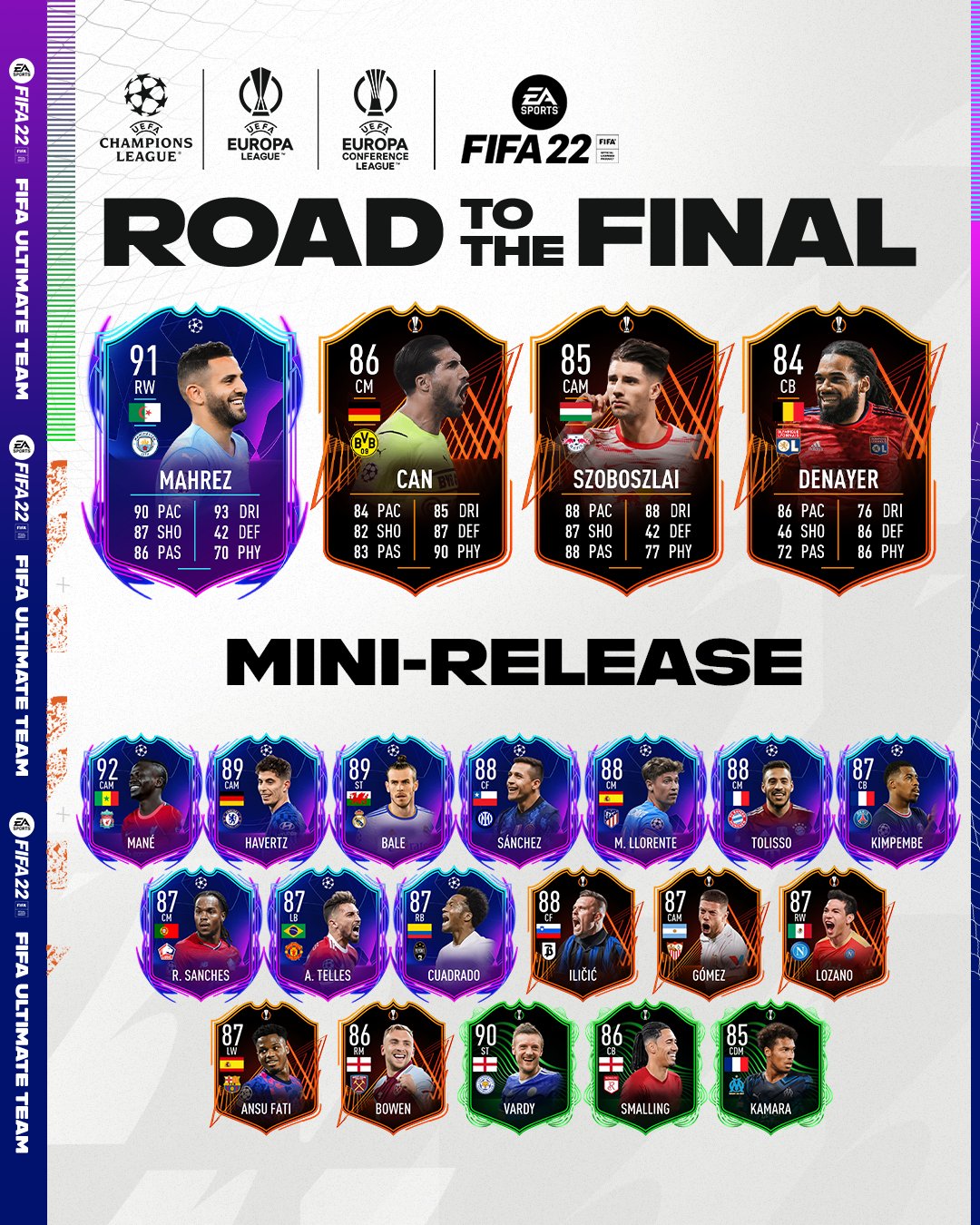 New Themed SBCs & Objectives
As usual, every FUT promo comes with activities so to speak. For this promo there is the Lisandro Martínez RTTF Objective and the RTTF Glory Road Objective that can reward you with an untradeable 100k pack!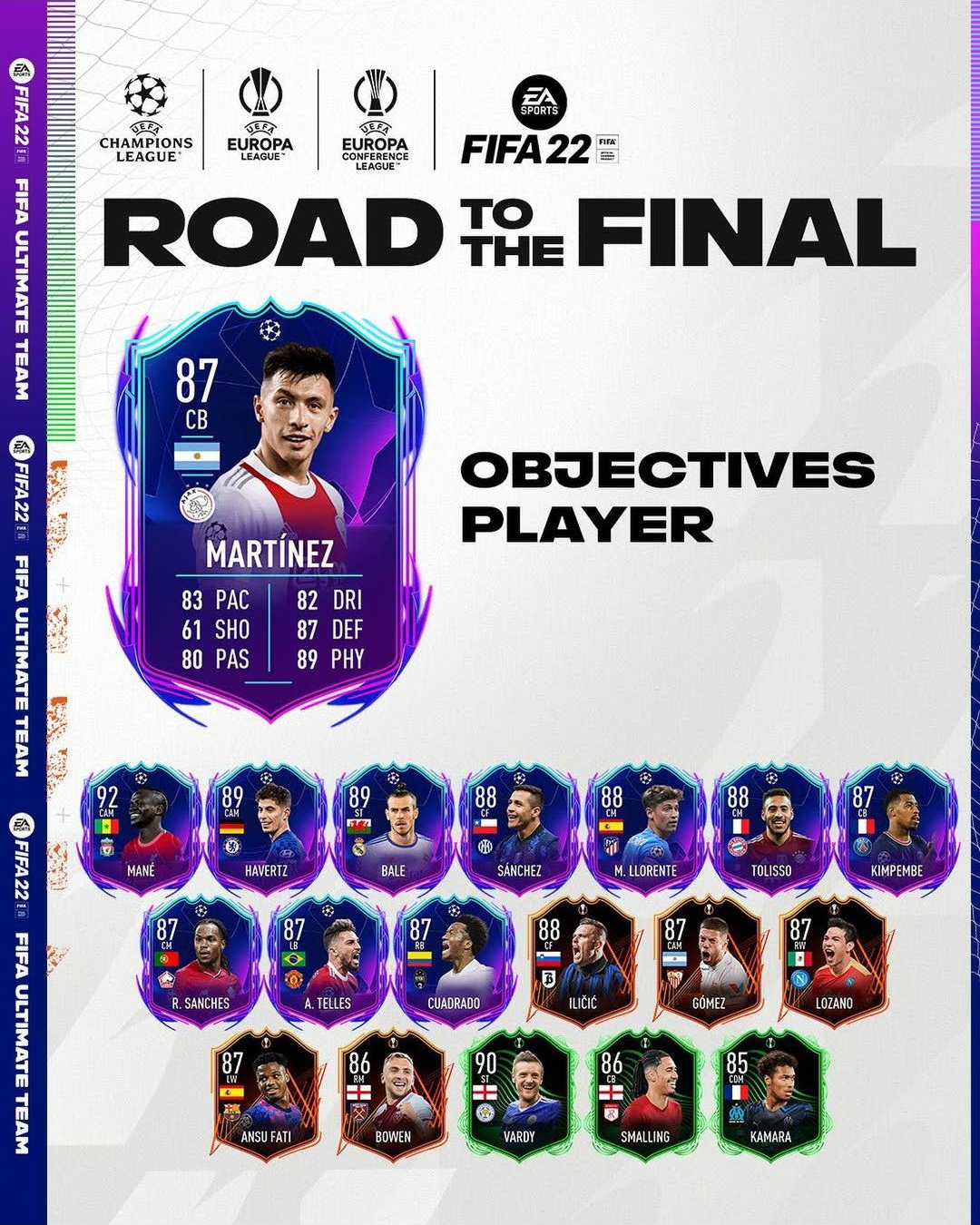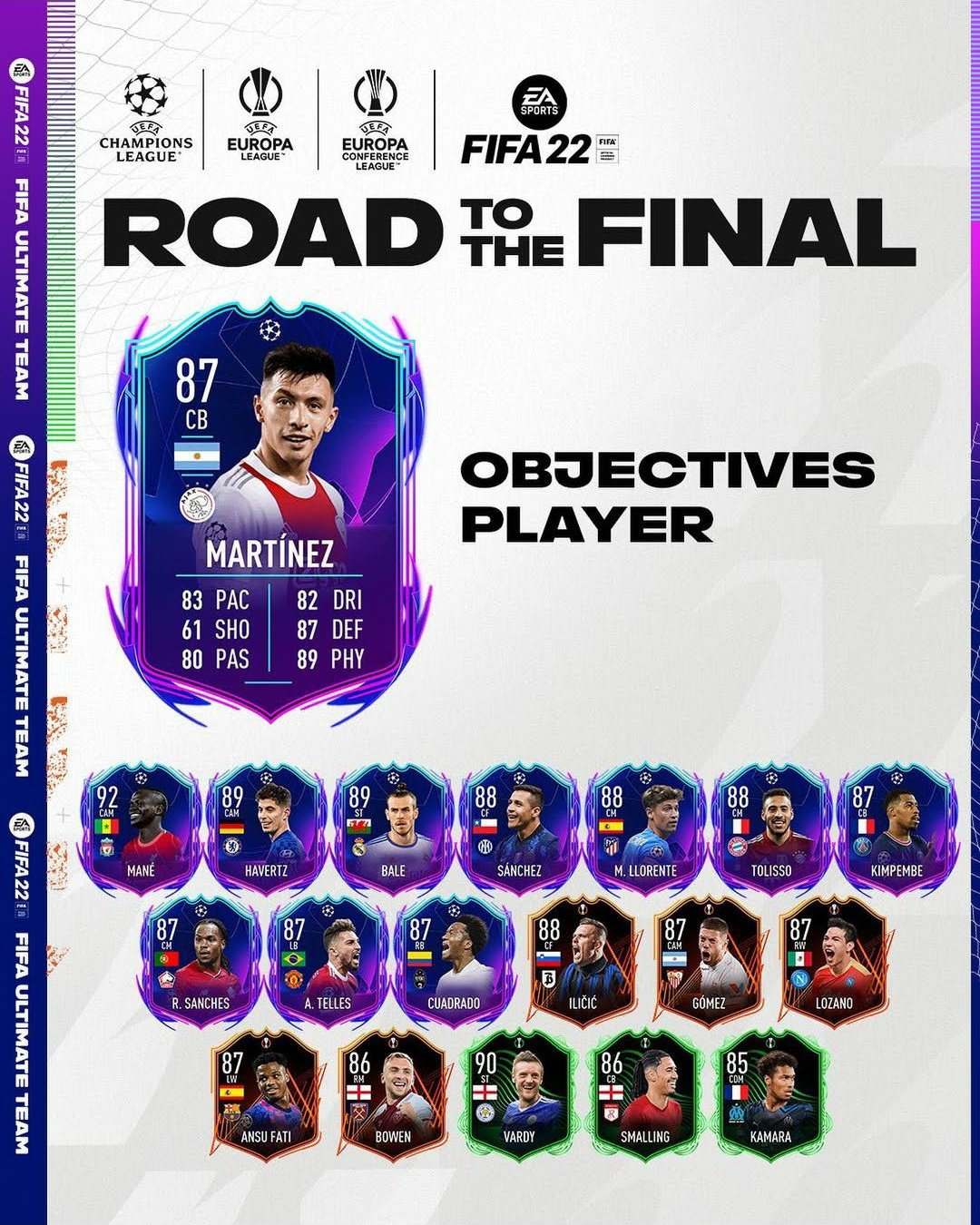 While for those that don't like to grind games you can still complete themed SBCs such as Flashback Mesut Özil celebrating his stunning goal against Ludogorets in UCL 2016/17 season or the UCL Showdown between Rodrigo De Paul and Eric Bailly ahead of the UCL Round of 16 match-up between Atlético Madrid and Man United.
Don't forget that EA Sports also dropped a full team of MOTM cards in packs including the like of Romelu Lukaku or Paulo Dybala!
🆕 RTTF Day 2 🇪🇺

🎁 18 MOTM Cards 🟠
🧩 Moments Özil SBC 🇩🇪

ℹ️ OTW & Headliners Cards should upgrade for these MOTMs, but it can take a couple of hours to update in-game.#MOTM | #FIFA22 pic.twitter.com/tTDZSPiezG

— Helmar Designs 🌷 (@HelmarDesigns) February 19, 2022