Just a few weeks back, FIFA fans got a new treat as EA released the latest addition to the long-lasting franchise. The newest iteration of the game comes with numerous quality of life improvements, a fantastic new "creative runs" mechanic, and reduced goal-time celebration, which anyone who plays online will greatly appreciate.
All these features make FIFA 21 an improvement on its predecessor. However, many fans out there are expecting a different upgrade to the game. They've been patiently – or perhaps anxiously – waiting for the day we'll be able to enjoy playing FIFA in virtual reality.
According to former FIFA lead producer Sebastian Enrique, the most significant barrier to this VR breakthrough is the input lag. If you've ever played FIFA online and ended up against an opponent with a poor connection, you'll easily understand how input lag can ruin a player's FIFA experience.
Namely, in a fast-paced sports game like FIFA, your reaction time is crucial and you often have to make decisions in a split second, which is why any kind of delay to the command being executed is detrimental to the game.
In the same interview, Enrique said it would be difficult to transition FIFA to a virtual world due to the limits of VR technology, so he believes that the best FIFA experience remains tied to a controller – for now at least.
The good news is that things have changed drastically since that interview. Virtual reality technology has come a long way in the past several years.
Once-pricey VR hardware is becoming more and more affordable for everyday consumers, allowing a lot more gamers to experience VR firsthand. More importantly, VR technology itself has significantly improved, allowing developers to create better and more visually appealing games while ensuring that gameplay remains smooth.
Furthermore, the technology has become more widespread than ever before. Indeed, VR is used in the casino industry, by the military, for mental health and education, and, of course, in gaming. Many developers have already committed to producing titles exclusively for VR, while others are focused on adapting their games to this new and stimulating experience.
Games like Half-Life: Alyx, No Man's Sky, Skyrim, and many more can already be played in VR. So when is it going to be FIFA's turn?
Well, as Sebastian Enrique has said, it takes a lot of time and effort to properly adapt a game like FIFA to VR without entirely ruining the gaming experience. However, while it may be challenging, it's not impossible. We remain hopeful that it won't be too long before we get to fully immerse ourselves in FIFA's virtual world of football.
The first bit of positive news on this topic actually came way back in 2014 from Nate Mitchell, a co-founder of Oculus Rift. Mitchell referred to FIFA and VR as a perfect match and announced that he would be willing to see if the two companies could work together to pull it off. Even though Mitchell left the company in 2019, we fervently hope that the FIFA VR project is slowly turning into a reality (if you'll excuse the pun).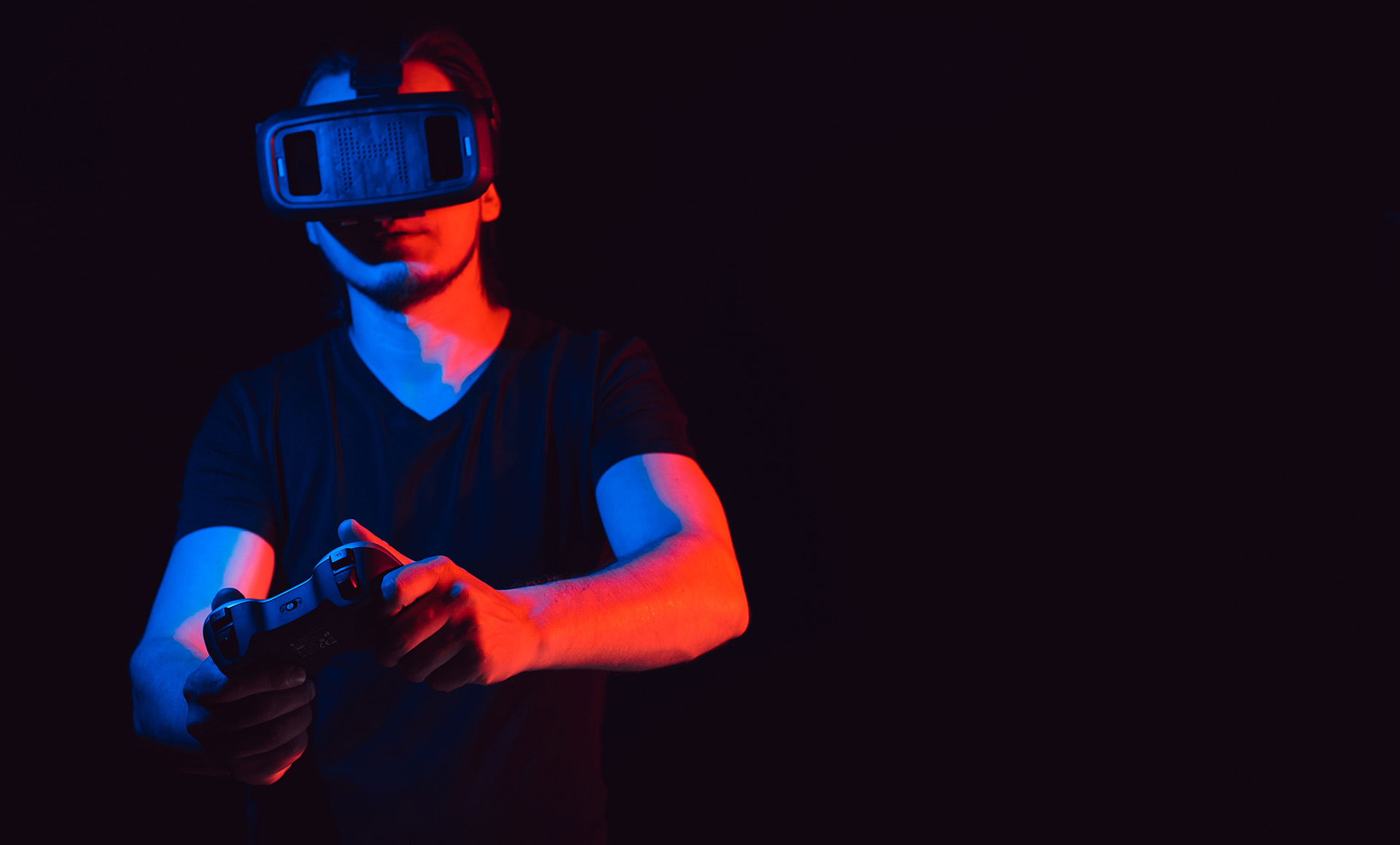 The second and perhaps biggest reason we feel hopeful that FIFA VR is on the horizon is the latest news from EA. In a press release from September 2020, the company announced that one of its biggest blockbuster titles – Medal of Honor: Above and Beyond – will be available to play in VR as of December 11, 2020. The game will be available in the Oculus Store, confirming that two companies are working together and leaving us to speculate on what that means for FIFA.
Granted, while it's not the game we were hoping to experience in VR, this news goes to show that EA is ready to take its first big steps into the VR world. It's the best reason yet to get excited about a future in which FIFA VR seems inevitable.