One of the most exciting things for a Career Mode player to look forward to when a new FIFA drops, is the amount of new talents and high potential wonderkids that have been added. For FIFA 21 let's take a look at the potential superstars that can make a huge impact in game.
Rayan Cherki – Lyon
Making his Champions League debut in the semi-finals vs Bayern Munich and becoming the youngest-ever player to appear in a Champions League knock-out fixture, Rayan Cherki looks to become one of the highest potential U21 talents in FIFA 21. The attacking midfielder recently turned 17 years old in real life, meaning he is eligible to be added to the next FIFA. Even better news is that Cherki was added to the Beta version of FIFA 21, which was available for a few weeks last month. The Frenchman was 67 rated, had 5* skill moves and 5* weak foot and had the potential status 'an exciting prospect', which means he will most likely have between 86-90 potential. Due to it being a Beta version of the full game, stats might still change, but it's still a good indication nevertheless.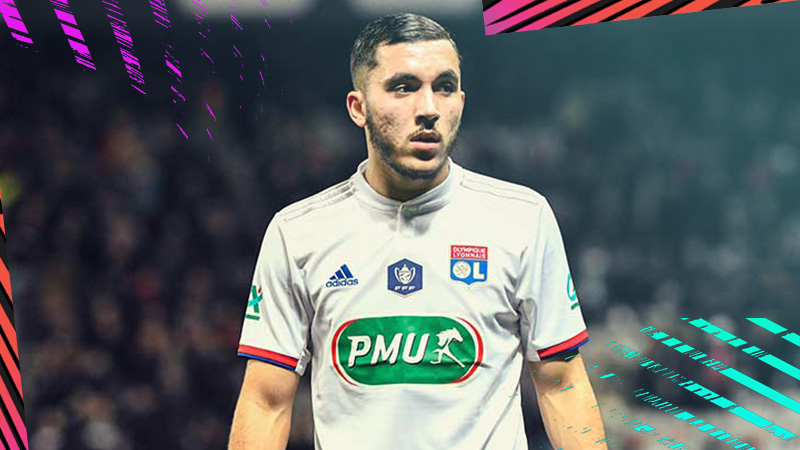 Xavi Simons – PSG
Last year, Xavi Simons made a big move, moving from FC Barcelona to PSG whilst only being 16-years-old and reportedly earning more than €1 million euros per year. He is known for the many skills he pulls off on his Instagram page (+2,5 million followers), and he has gotten a big hype around him, mostly coming from The Netherlands, which is also the country he played internationally for at U15, U16 and U17's level. He recently turned 17-years-old and we will most likely see him in FIFA 21 on release day, or in a squad update after that.
Antony – Ajax
Antony has made a big move from Brazilian league side São Paulo to Ajax in this year's summer transfer window, almost breaking Ajax' record of biggest transfer (in terms of millions spend), with €15,75 million. Due to PES' exclusive license with the Brazilian league, Antony hasn't been added in a previous version of FIFA yet. But because of his move to Ajax, he will be present in game since day one, adding another top class talent to the Ajax squad.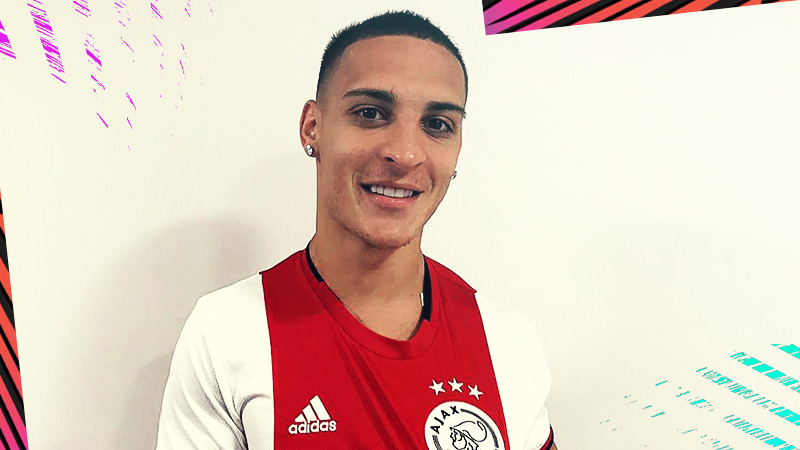 Jude Bellingham – Borussia Dortmund
In the previous football season, there was one main stand-out player at Birmingham City. It was the teenager Jude Bellingham, who played an important part in keeping the club in the Championship, saving them from relegation to League One. He impressed that much, that top clubs such as Manchester United and Borussia Dortmund had interest in him. Eventually, he moved to Dortmund for an initial fee of £25 million, becoming the most expensive 17-year-old in history. He will be one of the key parts of a Borussia Dortmund save in FIFA 21, alongside Erling Haaland, Gio Reyna and fellow Englishman Jadon Sancho.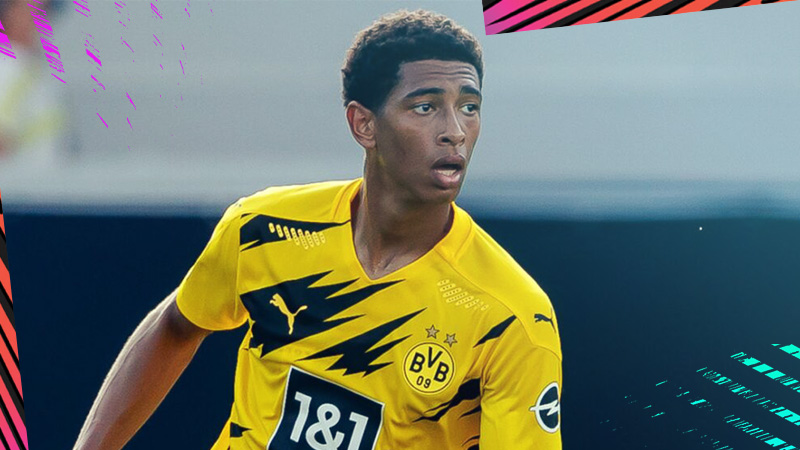 Florian Wirtz – Bayer Leverkusen
On 18th May 2020, Florian Wirtz became the youngest Leverkusen player to debut in the Bundesliga, at only 17 years and 15 days old. The German attacking midfielder broke another big record almost 3 weeks later, scoring his first Bundesliga goal versus Bayern Munich and becoming the youngest goalscorer in Bundesliga history. In total, he has made 7 Bundesliga appearances so far for Leverkusen, which will definitely increase when the new Bundesliga season kicks off. With Kai Havertz moving to Chelsea, Wirtz could be the next big thing at Leverkusen!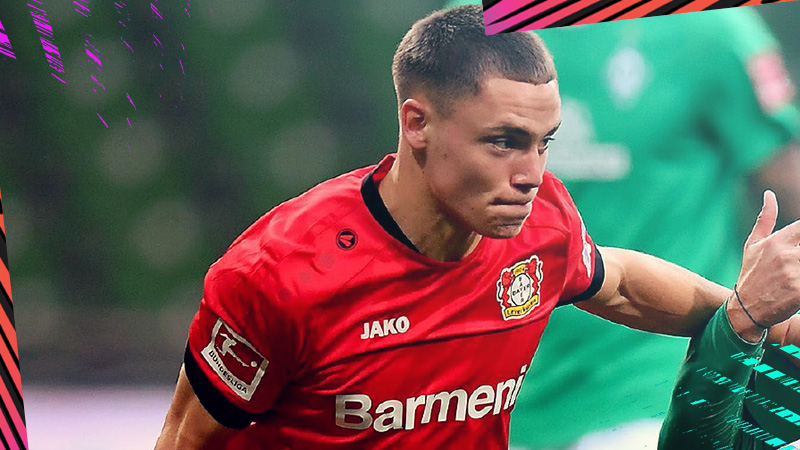 Naci Unuvar – Ajax
Ajax are very well-known for producing top talents every year, and there is no exception with Naci Ünüvar. The Dutch winger made his debut for Ajax' first team in a cup match, even scoring a penalty in a 7-0 win and becoming the youngest scoring debutant for the club. The current 17-year-old might not get a potential in FIFA 21 Career Mode as high as Antony, who we covered earlier in this post, but he will most likely have a potential above 80. Together with dynamic potential, he could get into the 90's very easily. With Ünüvar on the leftwing and Antony on the rightwing, you could have a deadly attacking duo down the wings in your Ajax save!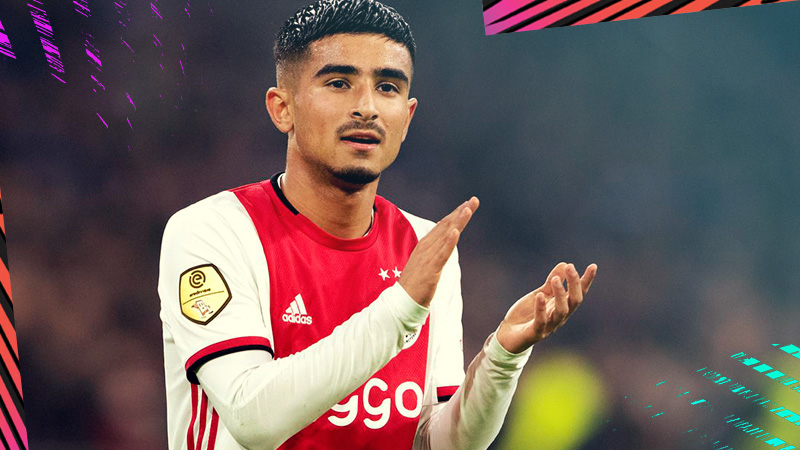 Luka Romero – RCD Mallorca
There's a 99% possibilty that all the players we reviewed so far will end up being added in FIFA 21, but when it comes to Luka Romero, there is a chance we might not see him in unless EA Sports decides on the contrary . The Argentinian attacking midfielder made his debut in La Liga for RCD Mallorca last season versus Real Madrid and he broke the record for youngest player to ever play a professional match in La Liga, aged 15 years and 219 days! Previously, we mentioned that a player needs to be 17 years old in real life to be added into FIFA. That's not entirely true, as there have been exceptions. Do you remember Martin Ødegaard getting added in FIFA 15 whilst only being 15 years old in real life? Well, he is one of a few exceptions that have been added to FIFA before they were 17 years old in real life. The same might happen to Luka Romero and we might see him in FIFA 21 Career Mode at some point this season.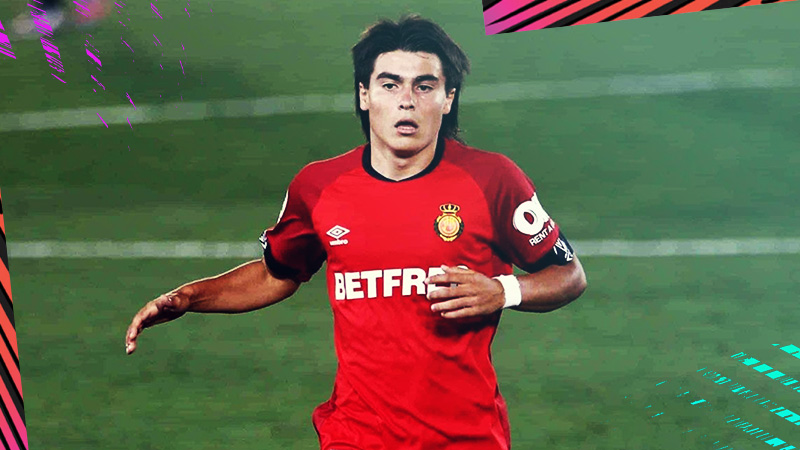 Isaac Drogba – EA Guingamp
Yes, we might see Didier Drogba's son in FIFA 21. Isaac is currently playing for EA Guingamp's second team, following in his father's footsteps, who also made his big career breakthrough at Guingamp. The current 19-year-old striker is hoping on getting minutes in Guingamp's first team this season and so making his debut in Ligue 2. It remains to be seen whether Isaac has the same talent as his dad, but one thing is for sure: he will be a fantastic player to build a storyline around in your Career Mode save.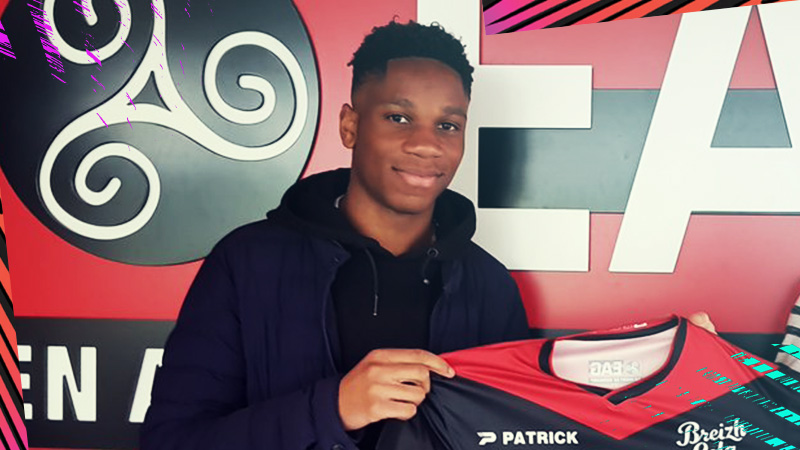 What football wonderkids do you wish to see in FIFA 21? Please leave your comments below.